Switzerland
with Signature Cycles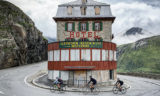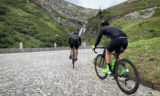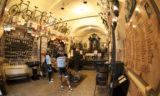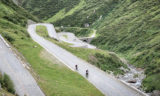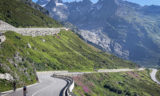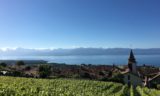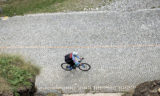 Signature Cycles — Switzerland
Join Signature Cycles on a very unique trip across the Swiss Alps and Lake Como, with exclusive factory visits to cycling dream brands ASSOS and PASSONI.

Featured Climbs
St Gotthardpass, Passo Ghisallo, Furkapass
Details
Next Departure
No Upcoming Departures
Duration
8 days / 7 nights
Overview
Thinking of Swiss Alps not many can think how close they are to Italian gem locations like Lake Como, yes they are! And this trip will take you deep into both…deep into its surroundings and why around them top cycling industry has historically evolved. We will spend 5 days riding in the Alps followed by 2 journeys along the shores and surrounding hills of Lake Como.

Big mountains, Alpine valleys and beautiful hills turn into the amazing playground chosen for this adventure. The trip will gradually increase its legendary climbs approach, having the Queen Stage on Day 4. Here you will be officially certified as a true climber.

But this road cycling trip is more than just the rides…in its program it includes very exclusive visits to the headquarters of such global icon brands as Assos and Passoni; only Signature Cycles could open you the doors to such top companies. High and majestic, technology and tradition…all these words go hand in hand in this trip…and these words will find its true meaning in this trip…join Signature Cycles for such an exclusive access to the mountains and the brands you always dreamed of.
---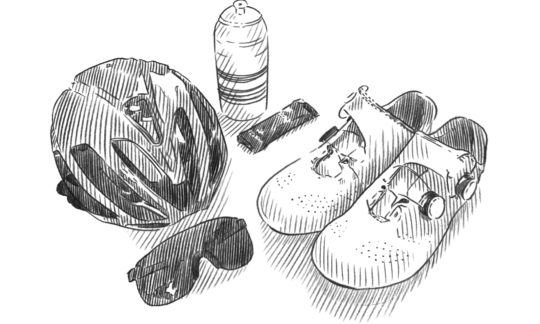 Day 1
---
Welcome to Switzerland
Welcome to Switzerland! This initial ride will start rolling gently down towards Lugano and its lake. Nice secondary roads will be today's main thing, while riding through some little villages. Once we reach the Lugano lake we will start our climb back, it is a perfect test for our legs and bikes. Remember this is just the warm up ride …the first spin of this stunning trip, but we want both, legs and bikes, to be ready for the days to come.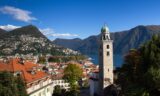 Day 2
---
Lugano hills ride
This ride may turn into one of the hidden gems of the trip. It doesn't include any big mountain pass…but it's concept crossing into Italy and back, the beauty of its forestry roads and its section riding along the lake…will make you love this one. The fact it doesn't have any big mountain doesn't mean it doesn't have any climb…it really does…at least we count two serious ones; and once we finish this ride … the day is not over yet…we will be transferred down to Lugano to have an exclusive lunch and factory visit to the World's most technical cycling clothing company, ASSOS. A true dreamhouse for any cyclist.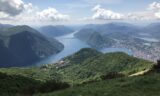 Day 3
---
Big Mountain intro
And finally here they come…big climbs…Day 3 will deliver a true stunning mountain, Alpe di Neggia on the East Side of Lago Maggiore is one of the top favourite Swiss climbs with our staff. It is a precious, remote forestry road…its specs can match any of the top names…it's a priceless peaceful and challenging mountain. Take it easy on the descent as we drop back to Lago Maggiore and its stunning coastal towns where the group will have its well earned hotel for the following two nights.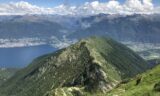 Climb
Distance
Elevation
Av. Grade
Category
Belvedere Monte La Nave
from Crenenga
5%
2

Gradient (%)

0

0-6

6-8

8-10

10-12

12-15

>15
Climb
Distance
Elevation
Av. Grade
Category
No major climbs today
Climb
Distance
Elevation
Av. Grade
Category
Alpe di Neggia
from Maccagno con Pino e Veddasca
5%
HC

Gradient (%)

0

0-6

6-8

8-10

10-12

12-15

>15
Login to view full itinerary
To access full trip itinerary you must sign in to your profile
---
Sign up to view full itinerary
By creating a profile you will be able to access full trip itineraries.
---
Don't have a profile?
Sign up with email
Cat

egory

Climb
Day
Difficulty
L

ength

Ele.

Gain

Av.

Grade

2
Belvedere Monte La Nave ( from Crenenga)
01
50
5%
HC
Alpe di Neggia (from Maccagno con Pino e Veddasca)
03
78
5%
HC
St Gotthardpass (from Airolo)
04
96
7.2%
HC
Furkapass (from Hospental)
04
76
5.5%
HC
Nufenenpass (from Ulrichen)
04
124
8.1%
HC
Passo di San Bernardino (from Roveredo)
05
128
5%
2
Passo Ghisallo (from Bellagio)
07
54
5.9%
1
Colma di Sormano (from Bivio Asso)
07
56
6%
2
Muro di Sormano (from Sormano)
07
93
14.1%
---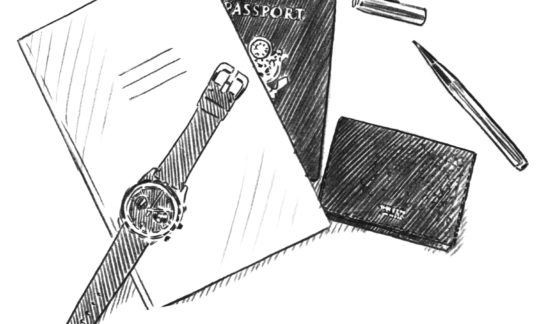 Date
Booking Status
Availability
Price / Per Person
Single Supplement
Non-rider Discount
2023

Sep 10 - Sep 17

Closed

Places Available

n/a

Book this trip
Waiting List
---
Sign up to the waiting list for this departure, to be notified if a space becomes available. Please fill out the information below:
---
---
---
What's Included
What's Not Included

Accommodations & Meals

8 days / 7 nights fully accompanied trip
All accommodations
All breakfasts
All dinners
Sit-down lunch on the 1st day
Picnic lunches during the rides

Transportation

Pick up and drop off at Milan Malpensa Airport
All transportation during the trip
All luggage & bike box transfers

Cycling Support

1 x Support Van & 1 x Ride Leader per 8 guests (approx.)
Experienced bike mechanic
Park Tools Toolkit
Daily ride gpx files provided

Nutrition during the ride

Energy bars, gels and sports drink
Variety of snacks and local specialties for picnic lunches
Bottled water
Post-ride recovery food

Airfare
Travel and personal insurance
Additional hotel expenses i.e. phone charges, mini-bar, gratuities
Staff gratuities
What's Included
Accommodations & Meals

8 days / 7 nights fully accompanied trip
All accommodations
All breakfasts
All dinners
Sit-down lunch on the 1st day
Picnic lunches during the rides

Transportation

Pick up and drop off at Milan Malpensa Airport
All transportation during the trip
All luggage & bike box transfers

Cycling Support

1 x Support Van & 1 x Ride Leader per 8 guests (approx.)
Experienced bike mechanic
Park Tools Toolkit
Daily ride gpx files provided

Nutrition during the ride

Energy bars, gels and sports drink
Variety of snacks and local specialties for picnic lunches
Bottled water
Post-ride recovery food
What's Not Included
Airfare
Travel and personal insurance
Additional hotel expenses i.e. phone charges, mini-bar, gratuities
Staff gratuities
---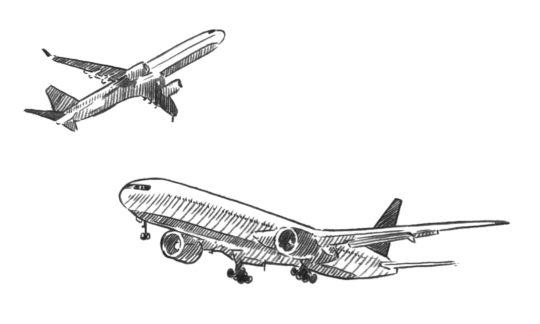 Arrival
Pickup Location
Time

Milan Malpensa Airport

9:00am

OR

Crowne Plaza Milan Malpensa Airport Hotel

View website

9:00am
Departure
| | |
| --- | --- |
| Milan Malpensa Airport | 9:00am |
---
Frame
Felt FR Advanced
Groupset
2023 SRAM Force AXS 12-speed
Weight
7.7kg (size 53)
Wheels
Reynolds AR46 DB Custom
Chainrings
48x35
Cassette
10-33
Sizes
47, 51, 54, 56, 58, 61
Price
USD $500
View Full Details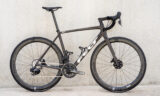 ---
Signature Cycles — Switzerland
Join Signature Cycles on a very unique trip across the Swiss Alps and Lake Como