Create your own Private Trip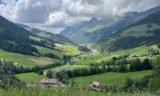 Private Trips offer you the opportunity to create your very own trip, all you need is at least six people.
The only rules to creating a Private Trip is that there are pretty much no rules. You can convert any of our scheduled departures into your own, suggest your own destination or multiple destinations. You can even mix road and gravel! We will then help you craft the details – difficulty level, distance, budget level. Everything.

Whether you want to ride for 50km or 200km, if you want 5 star luxury hotels or simply the best routes for less. All we ask is that you are a group of at least six people. Simple!
CREATE YOUR OWN PRIVATE TRIP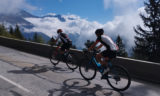 Build your own adventure
Private Trips are truly a blank canvas, they can be whatever you want them to be. Maybe you have something in mind already or have half an idea that just needs the detail added.

The trip can be any length, feature road, gravel or both and be as hard or easy as you want. We're here to help, just get in touch with our expert team with a few simple details and we can take it from there.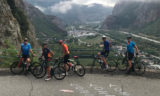 Customise our existing itinerary
Maybe you already like one our existing trips, but you just want to ride with your friends or club. You can make any existing trip private, you can join two together, make it harder, shorter, higher... whatever you want!

Perhaps your group are particular fans of food and wine, you have certain desires for hotels or you want to coincide with another event — all these are great reasons to take an existing trip and make it your own.

Why not check out our Trip Calendar to get inspired.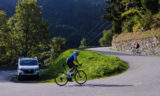 Trademark Thomson Support
Any kind of challenge is made so much more achievable with the support from our expert guides, support staff and mechanics. There's no greater sight at the top of a tough climb, than the van parked ahead ready to fill your bottles and offer some well earned nutrition.

We can offer as much support as you like on your Private Trip. From just a van to a full team of guides and mechanics, we offer a totally flexible and bespoke support package to suit you.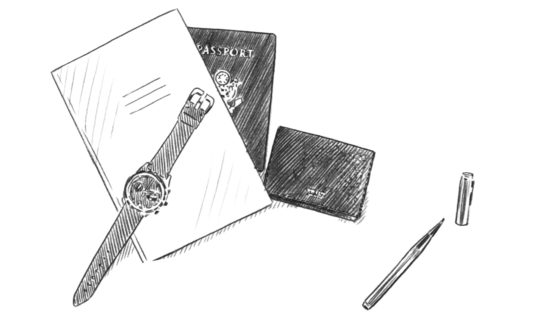 Create your own trip now
If you already have an idea, get in touch today! Our team is waiting to help you put together your dream Private Trip.
I have just finished my first dedicated supported bicycle trip. Thomson Tours provided the ultimate support. We had small manageable groups, each supported by a support van and a guide. Everyone of the crew was an accomplished cyclist and they knew when to teach and when to leave us to the climb, which was of course frequent. Although the rides were planned and ridden in advance, they were also amenable to ideas and equanimous under pressure. The food and accommodations were five star, knowing just what to provide and when. The rental Canyon bikes were excellent especially with the electronic ...
Rick Woods, USA — 2018
Trip leaders with some encouragement arranged alternative last day—riding into Siena along Strada Bianche race route. Then we had lunch in Campo plaza in Siena. That ride was amazing: road, gravel, Siena views then 20% climb into Campo. We appreciate the extra effort to allow for world class finish to trip
Dan Gilden, USA — 2018
This was an outstanding trip. Radda was a great choice of a location as it is small, intimate and picturesque yet had shops, restaurants etc. The hotel was first class, great location and clean. The dining setting was sublime with its view of the valley and outdoor atmosphere. Food great, meals took a while but I understand, it's Italy! The riding was fantastic, great roads, minimal traffic and quite challenging terrain. I underestimated it a bit as there were no huge climbs but the continuous nature of the up and down was quite a workout. And of course the scenery ...
Tom Andersen, USA — 2018
See more reviews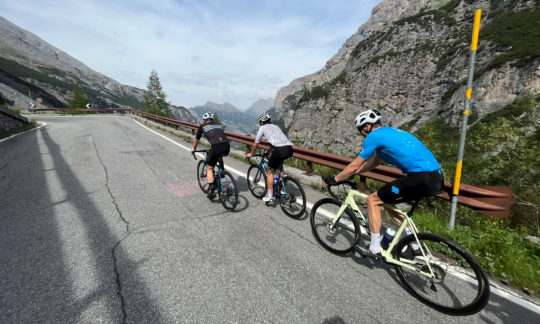 Create your very own trip, for you, your friends, your club or business
---