Escape to a Luxury Italian Villa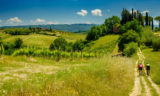 Our luxury villas and chalets are tailor-made for groups seeking the very best of Italy
Discover the essence of Italy through our luxury villa rentals and curated experiences. Create your own exclusive private trip centred around the very best villas, tailored advice and unforgettable experiences.

Whether you are a club, group of cyclists or even a cyclist travelling with a group of non-cyclists, we can help you to live out your Italian dreams
Luxury villas with private pools offering chef and housekeeping services. We can pre-stock groceries and fine wines and host special events
Ride for 50km or 200km on road, gravel or both with a full support crew or simply enjoy our carefully curated GPX routes at your leisure
We will help you craft all the details; groceries and housekeeping, off-bike itinerary, ride logistics. Everything
How does it work?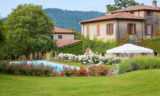 Choose your Villa
We have carefully selected each villa and chalet to offer beautiful, well maintained rental properties in the finest locations, showcasing the best of Italy. Choose from our selection of Villas, situated in the cycling heartlands of this storied country. 

During your stay our community of expert chefs, sommeliers, personal trainers and house managers will be available alongside our professional cycling guides and mechanics to provide assistance and insight. We will be delighted to offer tips on places to eat and we can arrange as little or as much of your itinerary as you require.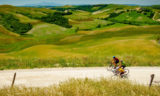 Build your Italian Adventure
Whether you're a group of a cyclists or a family or group with just one or two cyclists, your Italian adventure can be whatever you want it to be.

Perhaps your group are particular fans of food and wine, you have certain desires for location or you want to coincide with another event — all these are great reasons to make the trip your own.

The cycling element of your trip can be literally anything; any length, feature road, gravel or both and be as hard or easy as you want. Our expert team are on hand to plan your bespoke trip in as much detail as you require.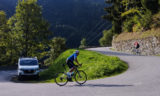 Choose Cycling Support
Any kind of challenge is made so much more achievable with the support from our expert guides, support staff and mechanics. There's no greater sight at the top of a tough climb, than the van parked ahead ready to fill your bottles and offer some well earned nutrition.

We can offer as much support as you like on your. From just a van to a full team of guides and mechanics, we offer a totally flexible and bespoke support package to suit you. Maybe you want no support at all, in that instance we will provide you with turn by turn GPX routes, tips and helpful insights. The choice is entirely yours!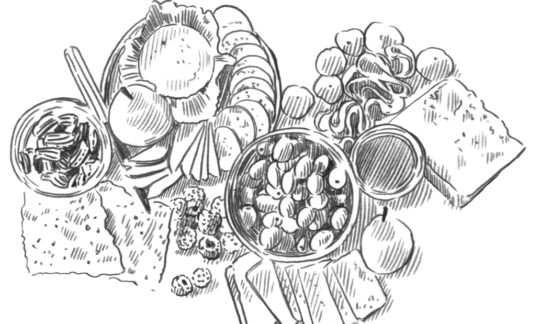 Discover the Villas & Chalets
---
Incredible scenery, riding, safety, food, hotel, town. The staff at the hotel fantastic. The routes amazing. I would love to see a social afternoon/cultural event to add a little local flavor to the week. You could do a cooking class (optional), visit to a winery, castle or olive oil. Lots of cool options in Tuscany.
Emily Evans, USA — 2018
Fantastic trip from routes through Piedmont vineyards to the Italian Maritime Alps. We enjoyed parts of Italy not usually seen by tourists; hazelnuts being harvested on narrow farm roads, grapes in Barolo being thinned, the smell of freshly mown hay through farmland, then on to the mountain Colle's with little towns interspersed high up on unlikely ledges of the Maritime Alps. While riding through these small villages, I could imagine where Collodi got some inspiration for Pinocchio. My favorite day was Colle delle Finestre with 9K of gravel at the end. In keeping with a typical rigorous 'Thomson' tour, there ...
susan moerer, USA — 2016
I have been a repeat Thomson client for 15 years and I keep coming back because of the great riding and outstanding staff. My latest trip was the Trans Piedmont and it was fantastic. That part of Italy is so beautiful and the roads have little traffic. Peter consistently puts together amazing routes which are so well thought out. But what sets the trips apart is the staff, they took such good care of us and were flexible and accommodating. Amazing trip!
Jim Cracraft, USA — 2019
See more reviews
---
Build your tailor-made, luxury trip to Italy with Thomson Bike Tours
---