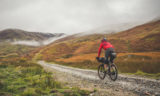 Gravel Riding Explained
---
Gravel Riding Explained
Do you want to start gravel riding but don't low where to begin? Are you a gravel rider but want to explore trails further afield? We've got everything you need to know to start riding gravel with Thomson.
What is Gravel Riding?
Let's start with the basics. We are going to assume that you've all heard of gravel riding by. Now, it's taken the world of cycling by storm and grown in popularity over the past couple of years. Whilst riding on unpaved surfaces is nothing new, the sheer variety of events, bikes and places to ride have created a whole new discipline.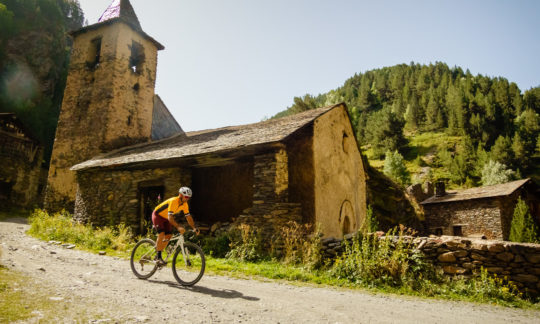 What is a Gravel Bike?
A gravel bike is a drop bar bike with clearance for larger tyres and a more relaxed geometry than a road bike. Gearing is also easier than a road bike to allow for the differing terrain. Bars are sometimes wider and flared for greater stability and discs brakes are universal. Capable of taking on fire roads, green lanes, semi-paved roads and even some rougher stuff, gravel bikes have allowed for greater adventures in bike packing, touring, racing and fun!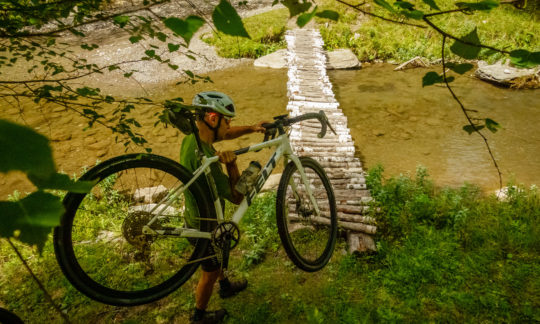 Where does Gravel Riding come from?
The US is the spiritual home of what we now know as gravel, thanks to long uninterrupted stretches of fire unpaved road. However the Rough Stuff Fellowship, established in 1957 in the UK, has long been advocating taking your touring bike across any terrain in search of adventure.

Since mountain biking has evolved into several distinct categories, including some pretty extreme and technical disciplines, of gravel has provided an outlet for cyclists of all abilities. The ability to ride long distances on all kinds of terrain and away from traffic has seen gravel riding capture the imagination.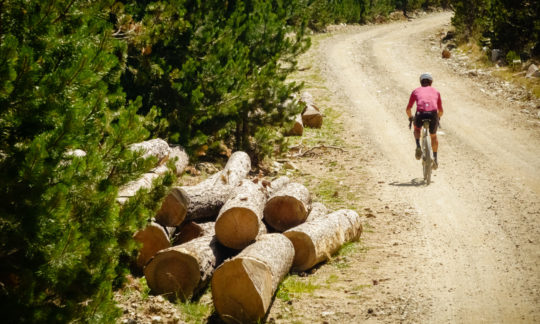 What type of surfaces can I expect with gravel?
There are a number of surface types you can expect on any gravel ride. At Thomson we class the surfaces into five categories, from tarmac to boulders, to give an indication of the amount and level of rough stuff on each trip. We recommend watching the Cycling Tips video below for further information. All of our trip itineraries are published with a description of the surface and technical difficulty, so you'll always know well in advance what to expect.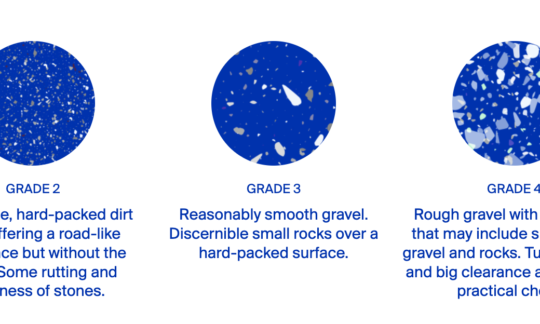 Where can you ride gravel?
Pretty much everywhere! The beauty of gravel lies in the ability to truly find adventure – to take the road less travelled and really immerse yourself in nature. We've expanded our gravel calendar this year to include some of the most stunning landscapes in the world. From the wild and remote romance of the Highlands to the brutal polar beauty of the Westfjords.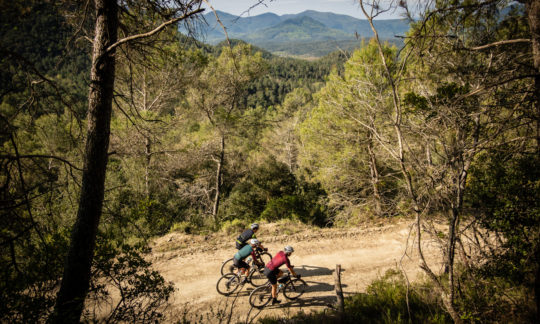 SPIRIT OF ADVENTURE
For those in search of a truly unique wilderness experiences we recommend our Iceland
and Scotland trips. A land of volcanoes, hot springs, glaciers and waterfalls in the Westfjords where you'll need to conquer harsh conditions along with the raw power of nature. In Scotland the high peaks and white quartz gravel tracks of the Trossachs whisper stories of the 18th Century military roads and ancient cattle trading drove roads. Storied character awaits in these north European outposts.
FOR THE LOVE OF WINE
If you like your gravel to have more of a latin flavour, we have two Spanish trips that are steeped in wine folklore. The wildest sections of the Pyrenees are riddled with ancient trails used by smugglers to deliver tobacco and alcohol over the borders. Tackle majestic climbs to be rewarded by famously warm local hospitality and fine cuisine in remote villages. In contrary to the little smuggler legend of the Pyrenees, the Rioja region offers world-famous vineyards, but still with trademark challenging high mountains. Excellent food is a theme in these two Spanish destinations, the perfect fit for those in search of incredible gravel trails, gourmet food and Spain's finest wines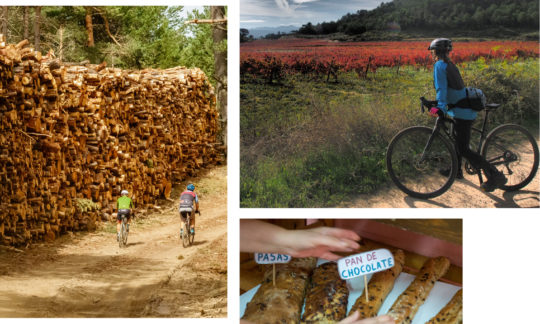 FROM MOUNTAIN TO FOREST
Could this be the very origin of gravel? Dirt roads far outnumber paved roads in Vermont
and local riders have been enjoying the punchy climbs and sweeping descents on dirt roads long before the trend was established. This point-to-point adventure starts in the heart of the Green Mountains, heading north for over 300 miles to finish in the Victory State Forest nature reserve, just 40 miles south of the border with Canada. Covered bridges, red barns and rugged woodlands punctuate this beautiful ride — the quintessential gravel trip.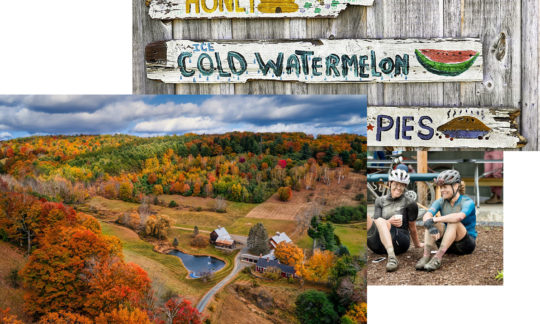 This year promises to deliver the most extraordinary gravel trips in the greatest locations on the planet. Join us for the ride of your life.