Creating The Tour – Behind The Scenes
---
Today we announced our finalised itineraries for next year's Tour de France trips. Seven different Cycling trips and three Spectator trips that visit the Grand Depart in Nice, the Pyrenees, the Alps and finally the race finish in Paris. Just over two weeks ago the route was revealed at the Palais des Congrès and, contrary to what you may think, that was the first time we knew ourselves. As you can imagine, the past fortnight has been a busy one for me so I thought I would share a little insight into Thomson Bike Tours in October.
Planning Ahead
Common sense would dictate that we'll prepare as much as we can ahead of the announcement, but in truth there really is very little we can nail down without the route. There are always rumours ahead of the mid-October reveal, but these are always too vague and too much of a risk to rely on. ASO rightly keep the route a closely guarded secret, with the teams' and fans' anticipation whipped into a frenzy of hope, fear and excitement.
Our Tour de France experiences, much like all of our trips, have a generous ratio of guides and vans to guests which means a lot of staff and complicated logistics. Driver and guide availability, much like equipment logistics, all have to wait until we know final numbers of guests. Guests will decide on which trips they prefer once the routes are announced, so even this area has to wait.
In short, the only planning ahead I can do is to clear my diary as much as possible and get ready for two intense weeks of long days. I really enjoy designing the trips, it's the reason I started Thomson Bike Tours in the first place and delegating the task isn't something I'm ready for! From the route announcement until the trips are finalised and on the website I typically have 10 days to 2 weeks of 12 hour days – including weekends. That's a lot of maps!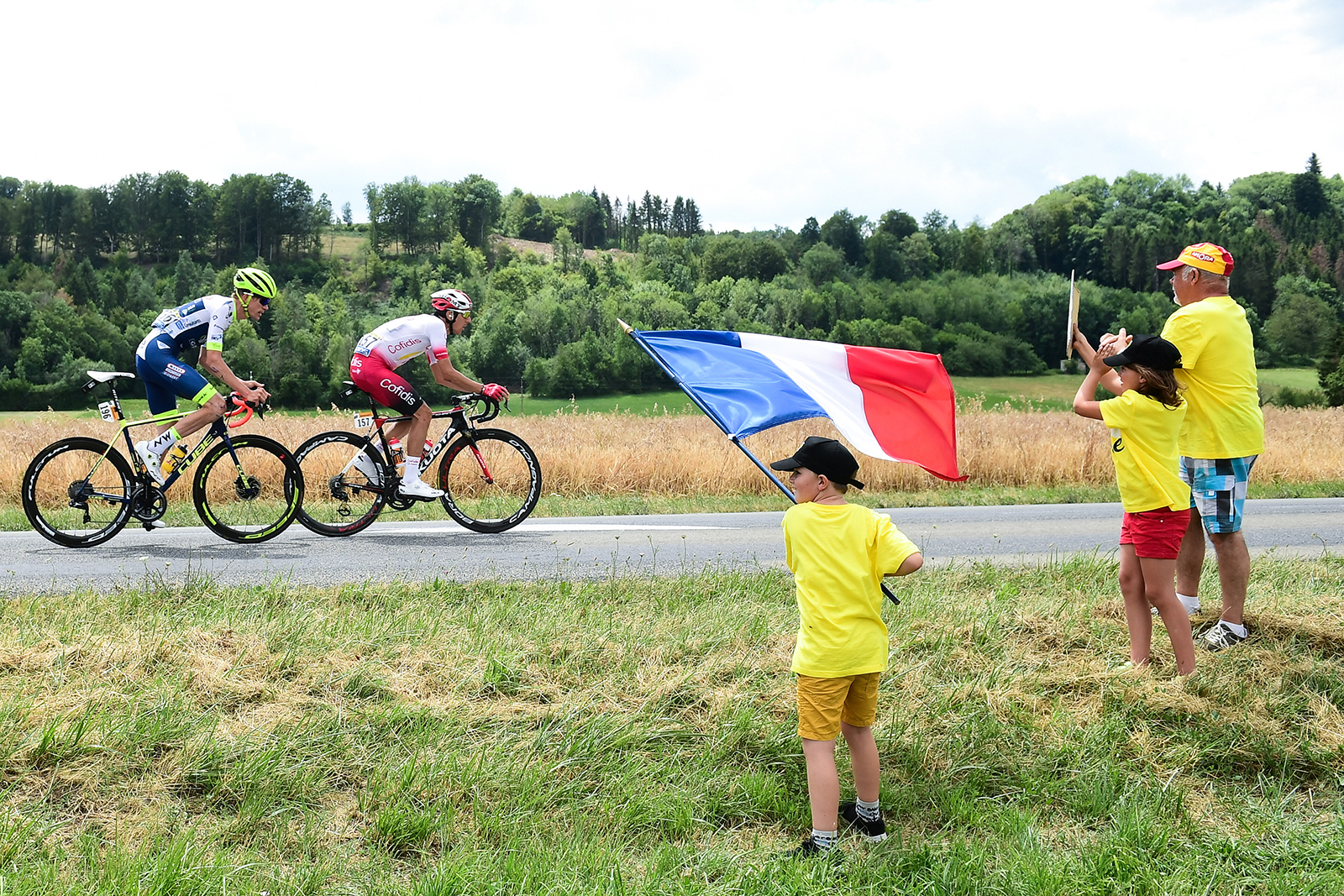 Routes Are Everything
The breadth of knowledge and experience we gained over the years in designing routes is a great source of pride. It's something we never sit back and declare 'finished' – I always think a route can be improved, which is why we spend so much time reconnoitering rides. Often we'll discovered a 'wee bump' or two along the way because of a wrong turn and that becomes an integral part of a route.
In the Pyrenees, the routes have several similar roads each year, but many permutations of how we knit them together – particularly with the race route in mind. In the Alps the routes change each year – but recces are generally not required as there are not many routes in the Alps that our teams don't know.
One of the big challenges comes from the fact that ASO won't finalise their recces until well into the Spring. With the largest sporting spectacle on the planet to organise you can appreciate why things take this long, but it does mean that we don't know precise locations of Start Lines, Finish Lines etc. Actual locations of VIP Tribunes at the Stage Finishes haven't been finalised – and some may be located as much as 10 to 15km from the Finish Line. The Relais Etape (a VIP area where guests can enjoy a sit-down lunch by the side of the race route) haven't been finalised either so it's hard to design your route around an unknown location.
Another layer to this is time schedule, these are not finalised for each stage until May – so we have only a rough idea of when stages will start and finish and when they may hit key climbs. Whilst we don't like to make changes to publicised routes, we do sometimes have to make refinements as late as June. This can be difficult for guests to understand so late in the day, but we do our best to explain that any changes are always for the benefit of the ride. Ultimately our main aim is to provide the most rewarding ride for cyclists and an unforgettable race viewing experience for both cyclists and spectators.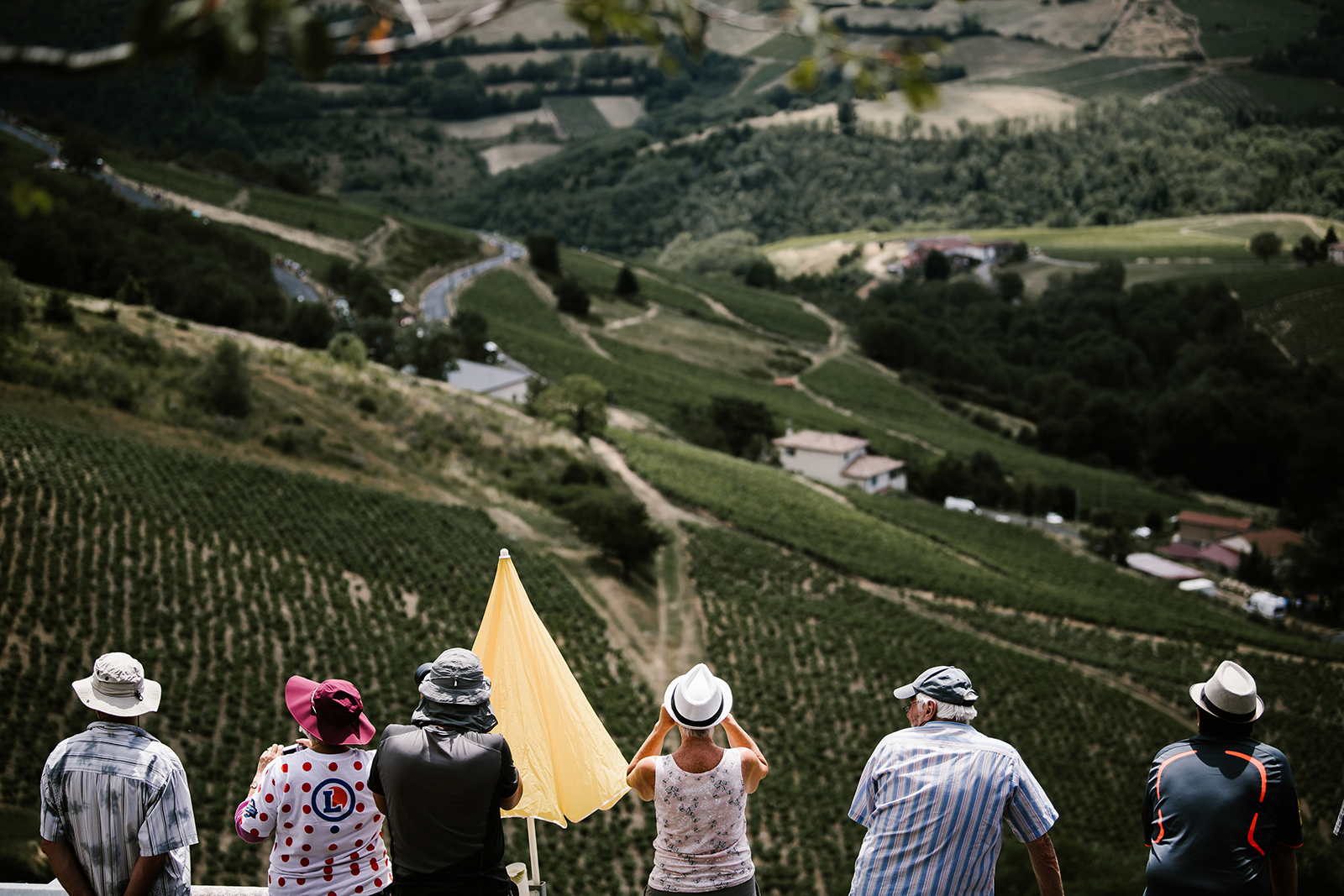 Hotels
Tied up with all of this, one of the biggest challenges I face is finding new hotels. We work with the same hotels every year – so they're all booked a year in advance. We have an excellent relationship with these hotels, they know we're the biggest tour operator and that we'll fill 30 to 50 rooms for a minimum of 3 nights each year so they're happy to work with us. This relationship has been built on trust over the past 10 years – and now we have the best hotels in the best locations reserved for Thomson each year.
Conversion
As soon as a Tour de France trip finishes we start planning for the following year, with the key objective being to secure as many advanced reservations as possible. There are obvious challenges here; we are effectively selling the idea of the trip without knowing any details about the route. Clearly we know we'll be in the Pyrenees the Alps and Paris – so there are some constants. We also know that we have incredible access to the race thanks to our Premium Tour Operator status and long standing relationship with ASO.
Once we have enough advanced reservations the next job is to convert those into bookings. We aim for a 70% success rate. We have to get the timing right, the trips right, the message right and the pricing right. Perhaps the biggest problem is over-subscription, with demand for the Alps always greater than the Pyrenees. This is a quirk since the Pyrenees is arguable the better trip! But it's all about opinions and tastes.
There are a growing number of competitors for us now, more so than ever before. Many small unofficial operators run trips to the Tour and we see everyone as competition. Our unwavering belief is that we provide an experience that cyclists want; it's all about the ride for us. We never rest on our laurels, despite our experience we constantly refine the trips – the routes, support, logistics. Everything is fine-tuned year on year.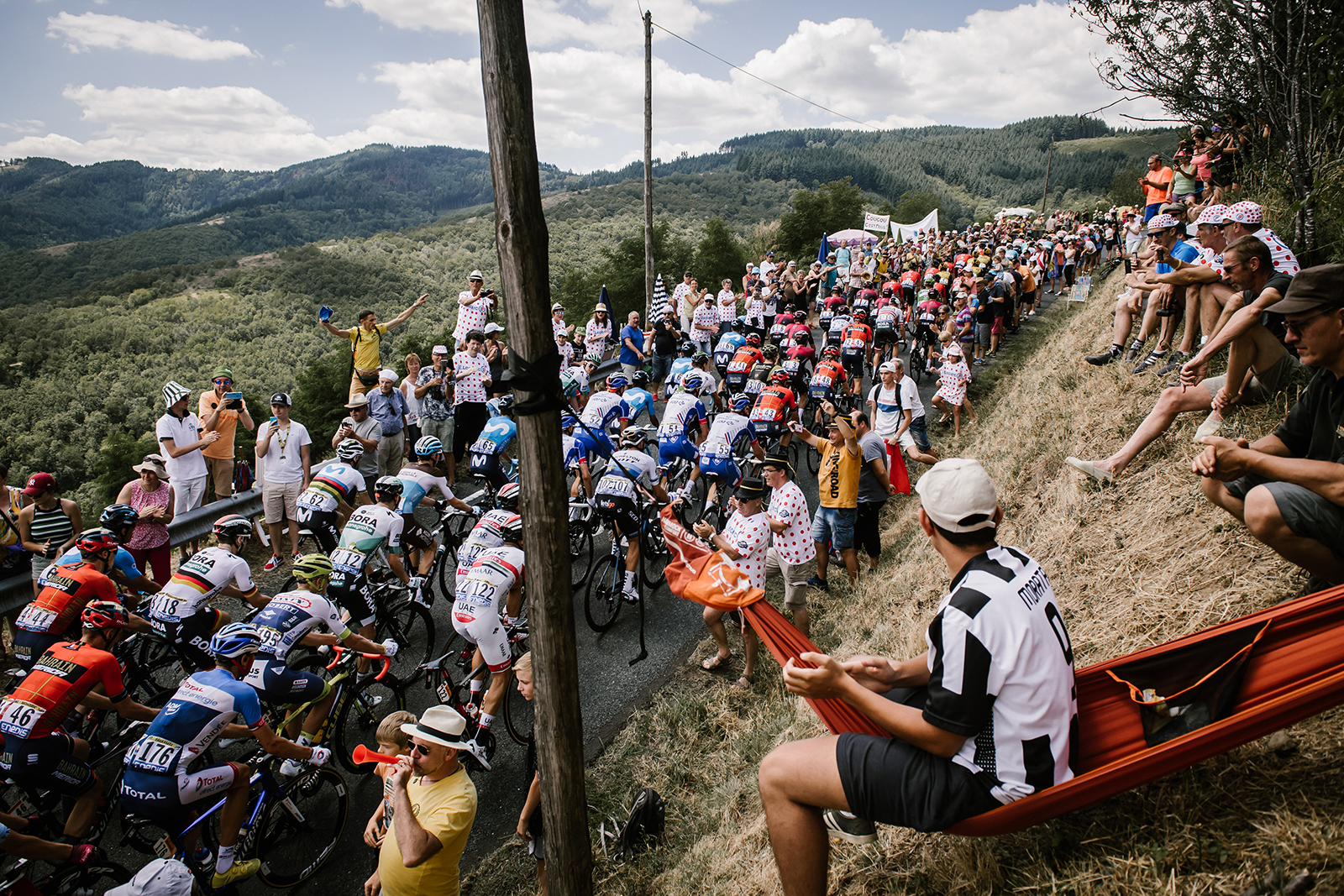 Race Route
When a race route is released there is always a rush of articles and opinion, dissecting the quality of the stages. Sometimes there is a little disappointment from cycling fans or journalists, but this never affects us. The Tour always appeals and the majority of people don't analyse the route like we do – they just want to see the Tour.
Some routes make our life really easy and others are logistically tricky. But the logistics are always tricky, so I've learned to just accept whatever the route is and make the most of it. In 2020 the race is in the Alpes-Maritimes early, then finishes in the Vosges after the customary meanderings through the Pyrenees and Alps. That isn't the most straight forward for us, but it's going to be an exceptional race. That is definitely good for us and our guests!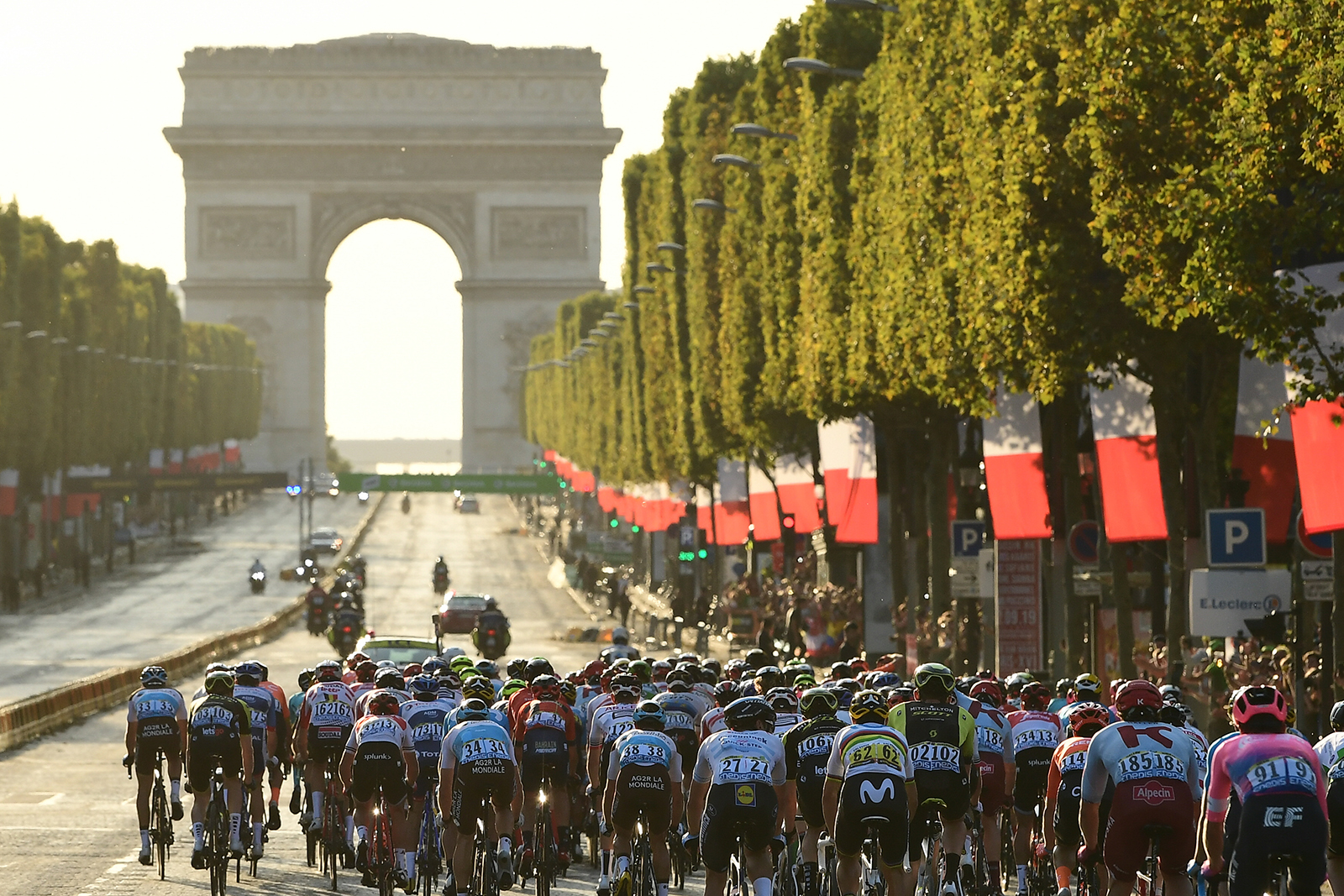 Itineraries
So today is the day when we publish our itineraries, the culmination of two weeks of long days but several years of planning. Organising a Tour trip can not be taken lightly, perhaps if I knew that all those years ago I may never have attempted it – but it's a way of life now and I wouldn't be without it. For all the work and all the stresses, the Tour trips are always something special. For me as much as the guests, and I've been on a few!
Check out our Cycling Tour de France trips here. And our Spectator Tour de France trips here.