EPIC Trans Swiss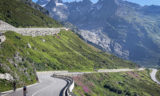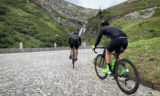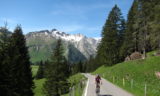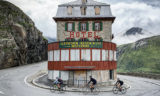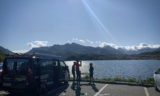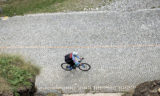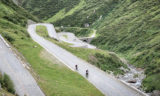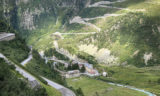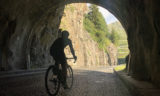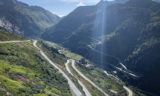 EPIC Trans Swiss
Part fairytale, part Alpine adventure - arguably the most scenic of all our trips
It's really hard to match Switzerland for it's incredible scenery, unique charm and the sheer volume of iconic and challenging climbs. An absolute must for any avid cyclist who loves to climb.
Featured Climbs
Passo Stelvio, St Gotthardpass, Grosse Scheidegg, Albulapass
Details
Next Departure
June 10th 2023
Duration
8 days / 7 nights
Overview
Join us on a magnificent ride through some of the most incredible landscapes in Europe. Nowhere are the Alps more stunning than in Switzerland, and our Trans-Swiss Challenge captures the very best of the Swiss Alps.
Ride the incredible St Gotthardpass – one of the few cobbled passes in Europe – and Grosse Scheidegg – with it's views of the famous Eiger, one of the most dramatic climbs in Europe. In addition to these 2 unique climbs, you'll also conquer the Furkapass, Albulapass, Nufenenpass, Ofenpass, Grimselpass, and the legendary Passo Stelvio!
Few trips are blessed with such an impressive list of famous, breathtakingly beautiful – and challenging climbs!
---
EPIC Trans Swiss
Challenging rides, consistently spectacular views. This was my eighth Thomson trip, and each one has been great, but this one was epic.
Bill Jewett, USA — 2021
EPIC Trans Swiss
The Trans Swiss trip is very pretty. All the Thomson trips I have been on are so much fun; it is like going on vacation ...
Paul Moulton, USA — 2021
EPIC Trans Swiss
For any cyclists who feels the call of the mountains, the Epic Trans Swiss trip is a must. The climbs, the vistas, the overall experience ...
Reid Orvedahl, USA — 2022
See more reviews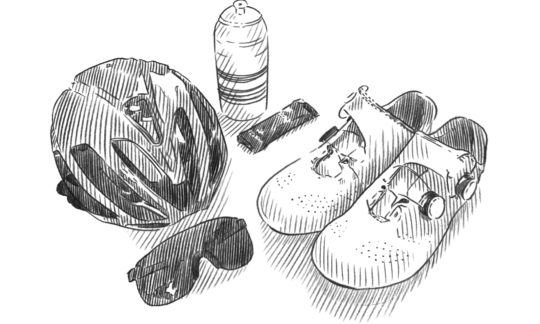 Day 1
---
Bienvenue en Suisse!
Your trip starts at Geneva Airport where our staff will be there to meet you before the transfer to your hotel in the beautiful Alpine resort of Villars-sur-Ollon in the Swiss Vaud Alps.
After lunch, orientation meeting and bike build-up, you'll head out for your first ride in the Swiss Alps.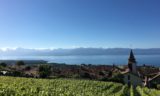 Day 2
---
Through the Alpes Vaudoises to Thunersee
Today's ride sets the tone for the week. Leaving the hotel you'll start climbing the lower slopes of the Col de la Croix. The ride continues in the French-speaking part of Switzerland until the Col du Pillon where French switches over to German as we enter the German-speaking region of Switzerland. The Mittelberg and Jaunpass close off a sensational day of riding.
Tip: have a coffee-stop in Gstaad, the absolute picture perfect Swiss village – and they have fantastic coffee and pastries!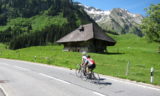 Day 3
---
Grosse Scheidegg
Grosse Scheidegg is the highlight of today's ride. This remarkable climb winds its way through some of the highest peaks in Europe including the famous north face of the Eiger. Ask any cyclist who's had the good fortune to ride this climb and they will no doubt tell you that it's in their list of Top 10 climbs in Europe – it's that good! The fun continues after Grosse Scheidegg with the 25km (15 miles) Grimselpass, topping out at 2,200m (7,200ft).
Tip: the road to Grosse Scheidegg is closed to regular traffic from Grindenwald – but there are regular shuttle buses taking hikers to the summit. The buses can take up most of the road on the switchbacks – so just keep an eye out for them and stay well to the right if you're on a switchback.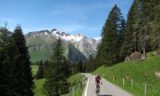 Climb
Distance
Elevation
Av. Grade
Category
Panex Plambuit
from Ollon
8%
1

Gradient (%)

0

0-6

6-8

8-10

10-12

12-15

>15
Climb
Distance
Elevation
Av. Grade
Category
Col de la Croix
from Villars-sur-Ollon
6.3%
2

Gradient (%)

0

0-6

6-8

8-10

10-12

12-15

>15

Col du Pillon
from Ormont Dessus
8.4%
3

Gradient (%)

0

0-6

6-8

8-10

10-12

12-15

>15

Mittelberg
from Gstaad
6.6%
1

Gradient (%)

0

0-6

6-8

8-10

10-12

12-15

>15

Jaunpass
from Jaun
8.1%
2

Gradient (%)

0

0-6

6-8

8-10

10-12

12-15

>15
Climb
Distance
Elevation
Av. Grade
Category
Grosse Scheidegg
from Grindelwald
8.5%
HC

Gradient (%)

0

0-6

6-8

8-10

10-12

12-15

>15

Grimselpass
from Innertkirchen
6.4%
HC

Gradient (%)

0

0-6

6-8

8-10

10-12

12-15

>15
Login to view full itinerary
To access full trip itinerary you must sign in to your profile
---
Sign up to view full itinerary
By creating a profile you will be able to access full trip itineraries.
---
Don't have a profile?
Sign up with email
Cat

egory

Climb
Day
Difficulty
L

ength

Ele.

Gain

Av.

Grade

1
Panex Plambuit (from Ollon)
01
96
8%
2
Col de la Croix (from Villars-sur-Ollon)
02
58
6.3%
3
Col du Pillon (from Ormont Dessus)
02
67
8.4%
1
Mittelberg (from Gstaad)
02
65
6.6%
2
Jaunpass (from Jaun)
02
71
8.1%
HC
Grosse Scheidegg (from Grindelwald)
03
111
8.5%
HC
Grimselpass (from Innertkirchen)
03
133
6.4%
HC
Nufenenpass (from Ulrichen)
04
124
8.1%
HC
St Gotthardpass (from Airolo)
04
96
7.2%
HC
Furkapass (from Hospental)
04
76
5.5%
HC
Furkapass (from Oberwald)
05
93
6.4%
2
Oberalppass (from Andermatt)
05
59
5.8%
2
Obersaxen (from Trun)
05
48
5.4%
1
Voa Sporz (from Solis)
06
109
9%
HC
Albulapass (from Filisur)
06
112
6.2%
HC
Ofenpass (from Zernez)
07
55
4.2%
HC
Passo Stelvio (from Prato allo Stelvio)
07
167
7.4%
---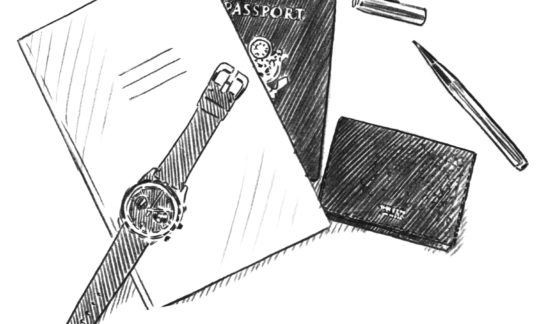 ---
---
Date
Booking Status
Availability
Price / Per Person
Single Supplement
Non-rider Discount
2023

Jun 10 - 17

Taking Bookings

Places Available

Book this trip

Sep 2 - 9

Taking Bookings

Places Available

Book this trip
Waiting List
---
Sign up to the waiting list for this departure, to be notified if a space becomes available. Please fill out the information below:
---
---
---
What's Included
What's Not Included

Accommodations & Meals

8 days / 7 nights fully accompanied trip
All accommodations
All breakfasts
All dinners
Sit-down lunch on the first day
Picnic lunches during the rides

Transportation

Pick-up at Geneva Airport
Drop-off at Milan Malpensa Airport
All transportation during the trip
All luggage & bike box transfers

Cycling Support

1 x Support Van & 1 x Ride Leader per 8 guests (approx.)
Experienced bike mechanic
Park Tools Toolkit
Daily ride gpx files provided

Nutrition during the ride

Energy bars, gels and sports drink
Variety of snacks and local specialties for picnic lunches
Bottled water
Post-ride recovery food

Airfare
Travel and personal insurance
Additional hotel expenses i.e. phone charges, mini-bar, gratuities
Staff gratuities
What's Included
Accommodations & Meals

8 days / 7 nights fully accompanied trip
All accommodations
All breakfasts
All dinners
Sit-down lunch on the first day
Picnic lunches during the rides

Transportation

Pick-up at Geneva Airport
Drop-off at Milan Malpensa Airport
All transportation during the trip
All luggage & bike box transfers

Cycling Support

1 x Support Van & 1 x Ride Leader per 8 guests (approx.)
Experienced bike mechanic
Park Tools Toolkit
Daily ride gpx files provided

Nutrition during the ride

Energy bars, gels and sports drink
Variety of snacks and local specialties for picnic lunches
Bottled water
Post-ride recovery food
What's Not Included
Airfare
Travel and personal insurance
Additional hotel expenses i.e. phone charges, mini-bar, gratuities
Staff gratuities
---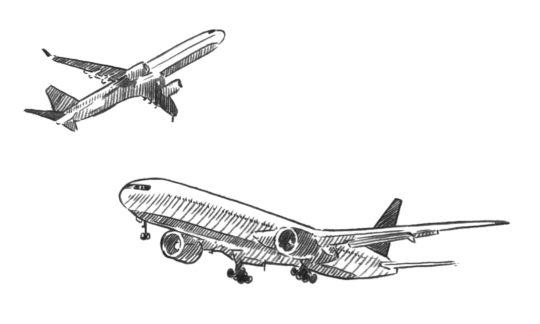 Arrival
Pickup Location
Time

Geneva Airport

9:00am

OR

Holiday Inn Express Geneva Airport

View website

9:00am
Departure
| | |
| --- | --- |
| Milan Malpensa Airport | 12:00 noon |
---
Frame
Felt FR Advanced
Groupset
2023 SRAM Force AXS 12-speed
Weight
7.7kg (size 53)
Wheels
Reynolds AR46 DB Custom
Chainrings
48x35
Cassette
10-33
Sizes
47, 51, 54, 56, 58, 61
Price
USD $500
View Full Details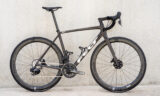 ---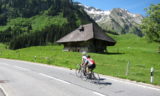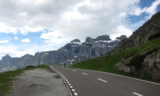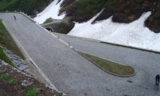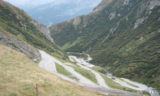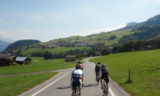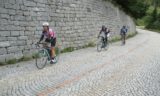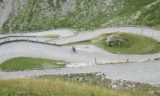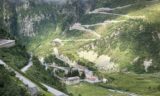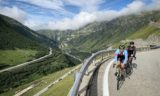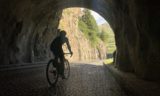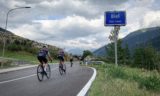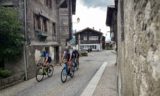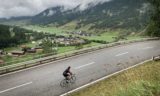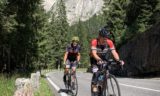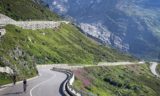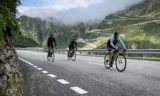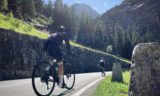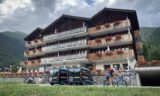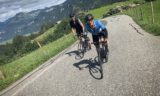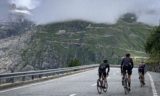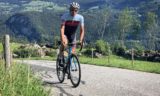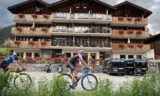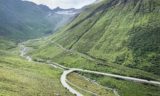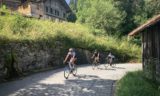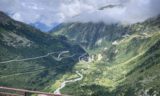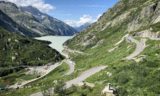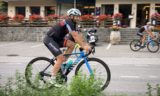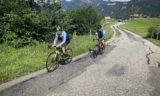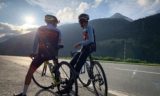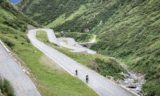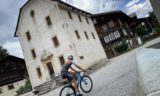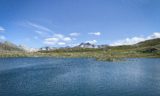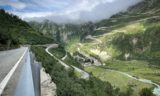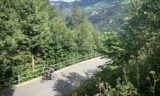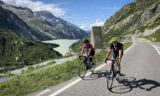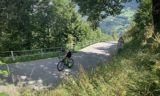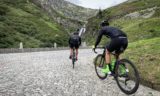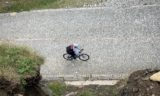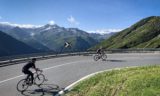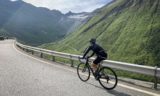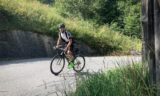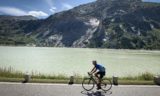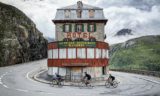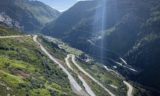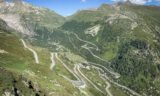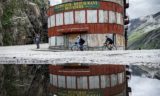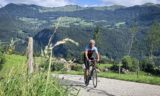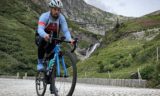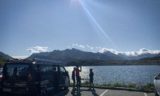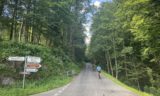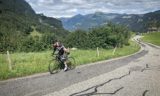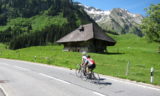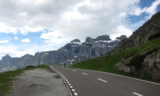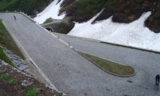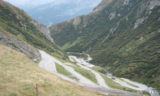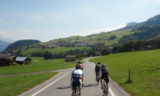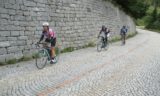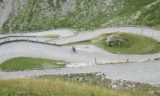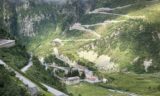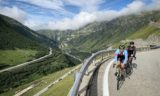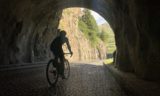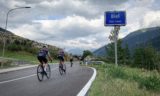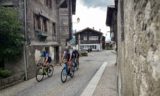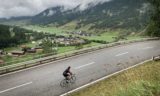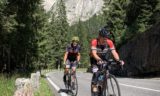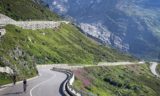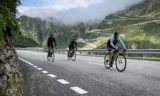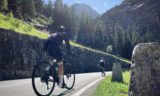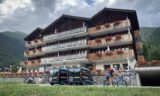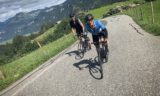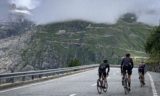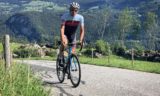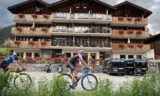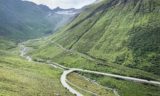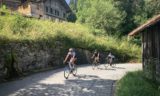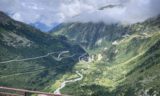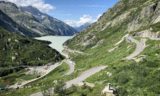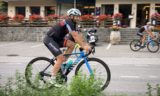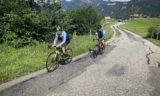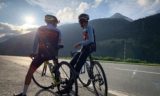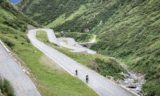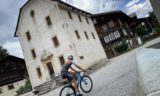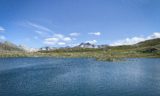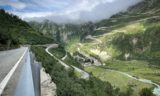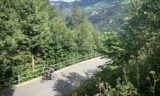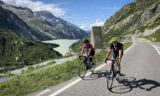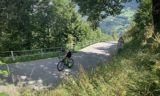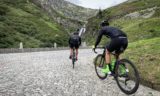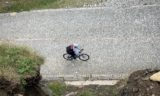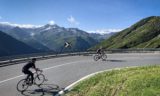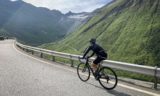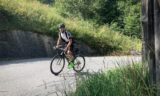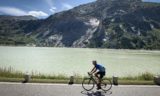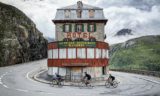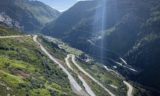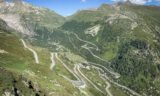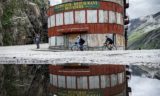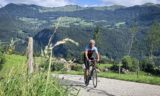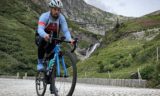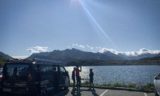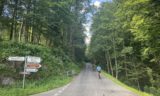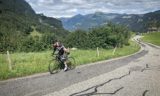 ---
EPIC Trans Swiss
If you love to climb - Switzerland needs to be on your bucket-list