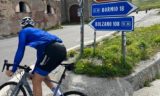 Training Rides Unpacked — Dani Garcia
Meet our Belgium expert of Spanish heritage, Dani Garcia. In this Training Rides Unpacked we discover the brutal bergs of the Classics.
---
Training Rides Unpacked — Dani Garcia
Meet our Belgium expert of Spanish heritage, Dani Garcia. In this Training Rides Unpacked we discover the brutal bergs of the Classics.
Dani is our Belgium expert, based in East Flanders but with Spanish roots, our key guide on Spring Classics trips. He has all the backroad knowledge required to make every Classics trip truly excellent. Dani is actually a former semi-pro basketball player but discovered the love for cycling after moving to Oudenaarde, the home of the famous Ronde van Vlaanderen hills – the Koppenberg and Paterberg! If that doesn't draw you into cycling, surely nothing will!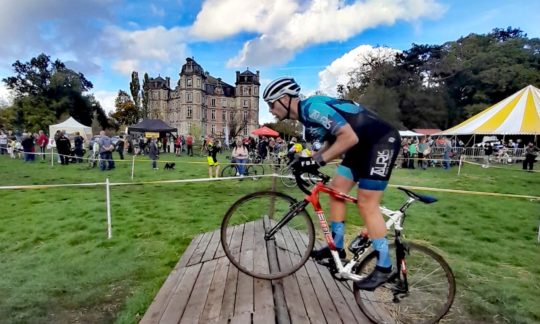 In the off-season, Dani makes the switch to cyclocross, and the season is well under way. If you've never taken part, or seen, a CX race, you have to remedy that. A feat of explosive power, technical ability in mud, sand and grass and an all-out effort for an hour. Oh, and being good at getting off and on quickly and running can help too!

Typical of any Classics hard-man, Dani is made for the explosive, punchy efforts and technical skills required. "Also, it's like you get permission from your mom to get dirty!"

When it comes to trips, there's nothing better than the Carrefour de l'Arbre in Paris-Roubaix for Dani. The huge cobbles are legendary and require extreme skill, bravery and lots of power — something Dani has in spades.

Between trips you will find Dani riding around Flanders with his sausage dog Lulú in tow. Once a ride leader, always a ride leader.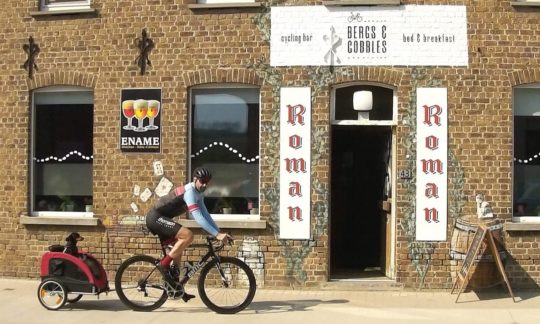 An opportunity to see the famous Flanders bergs from a different perspective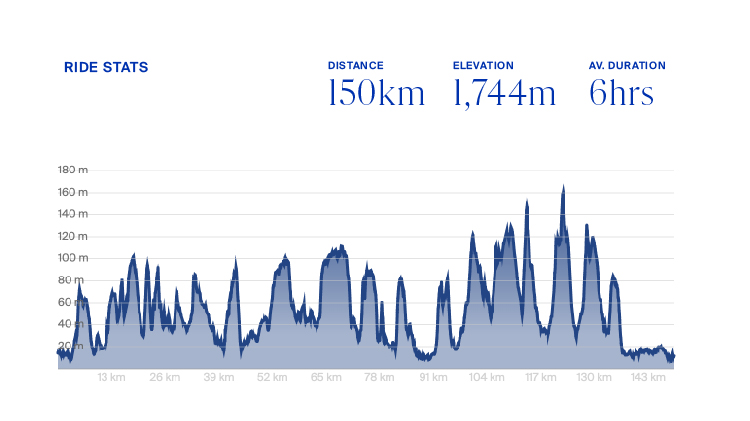 The training in Flanders can be brutal, you only need watch the Spring Classics to understand the severity of the bergs, crosswinds and weather. With the benefit of local knowledge, Dani has shared with us a favourite training route that takes in the best of Flanders, but leaves the steep, cobbled walls of over 20% to one side. By approaching the famous bergs from a lateral side, the tarmac is often smoother and the gradients less severe. Save the cobbled muurs for Spring Classics season!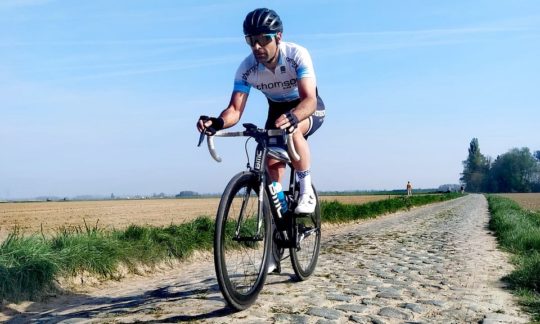 This 150km (93 miles) route around Flanders' hills is far from easy, mind you. We're talking around 1,750m (5700ft) of climbing, comprised of several small climbs — a very different challenge to the mountains. It can be like death from a thousand cuts, sapping on the legs but great for building the strength!

Dani's tip is to have a mattentaart at the Muur in Geraardsbergen. This small puff pastry pie with an almond-flavored cheese curd filling will lift any spirits and give you a load of calories to burn off! That said, his favourite is the rijsttaart, a rice pie. To be honest, they both look incredible!

This is an epic ride, not one to do solo unless you're really feeling like you need some solitude. Dani loves to take it on with a small group of friends, ending up the ride at the oldest bar in Oudenaarde "De Carillon."

Dani likes to start his rides with a strong doppio whether training solo or with the grupetto, which means he earns the post ride (recovery!) beer.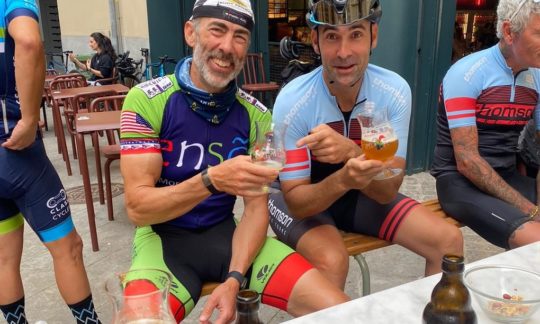 QUICKFIRE QUESTIONS
Top 3 Beers
Chimay Bleu
Gouden Carolus Whisky infused
Adriaan Brouwer Tripel

What do you enjoy most about being a ride leader?
I enjoy all my trips as we meet up and socialise with new and regular guests. It's great that afterwards we stay connected via Strava and other social media tools.
I really appreciate the Thomson Bike Tours staff as they are always very enthusiastic to work with. The fact that we always search a way to improve, keeps us motivated.

Favourite trip so far
I can't really say I have a favorite trip, so I'm going to pick an entire year! 2019 was a top year as I was fortunate to work during all three Grand Tours "Giro, Tour de France and Vuelta." The ambiance and atmosphere of these races, and our trips, are truly exceptional.

What trips are you looking forward to coming up?
I'm looking forward to visiting new places yet to be discovered by Thomson's route designers 😉. Although I live in Belgium, I actually prefer the heat – I am Spanish after all! The hotter the better!