Trans-Austrian Alps Challenge: Come for the Climbs, Stay for the Scenery
---
There is cycling the Alps, then there is cycling the Austrian Alps. Real Sound of Music country, where high-altitude villages still practice traditional cultures of farming, cheese making and woodworking. The Austrian Alps are also home to some of the most scenic (and grueling) climbs in all of Europe. Just what you'd expect from the highest and most extensive European mountain range stretching approximately 1,200 kilometers across 8 Alpine countries including France, Germany, Italy, Switzerland and, yes, Austria.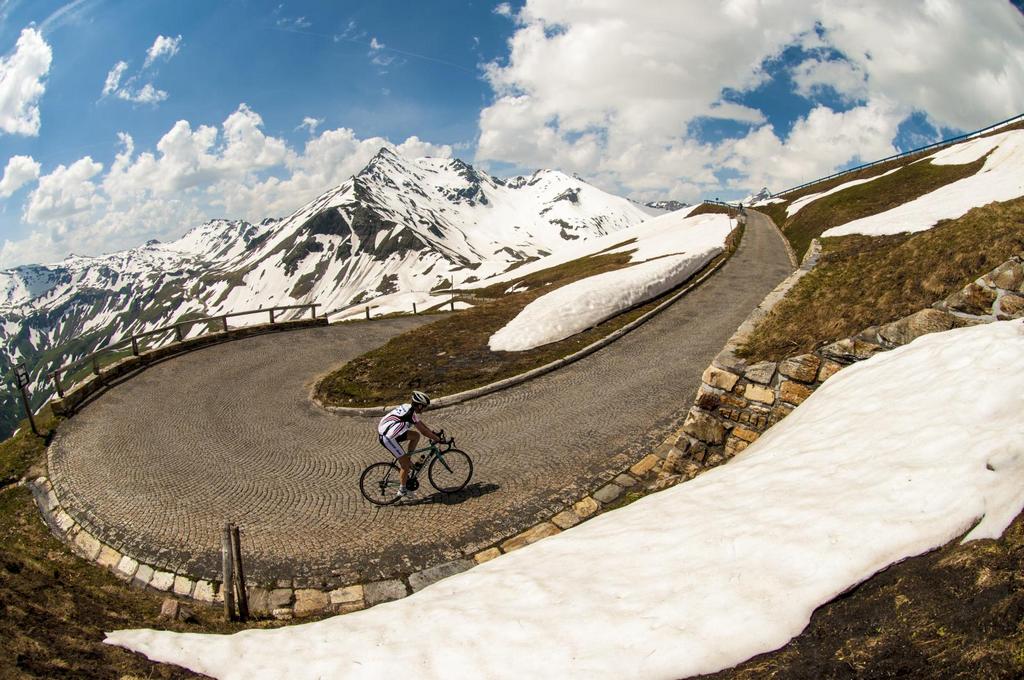 Ride The High Country
The combination of high climbs through exquisite Austrian valleys with nightly homecomings to picturesque villages sets our  Trans-Austrian trip apart. Highlight of the week is Day 3, when we challenge the legendary Grossglockner, with 1800m (just over a mile straight up, for our American friends) of vertical climbing that climaxes in 12% cobbles for the final 1.5km. We'll also challenge—and be challenged by—the Hors Catégorie Zillertaller Hohenstrasse. In fact, the Thomson staff agrees it's even more difficult than the notorious Mortirolo on our Trans-Dolomites trip.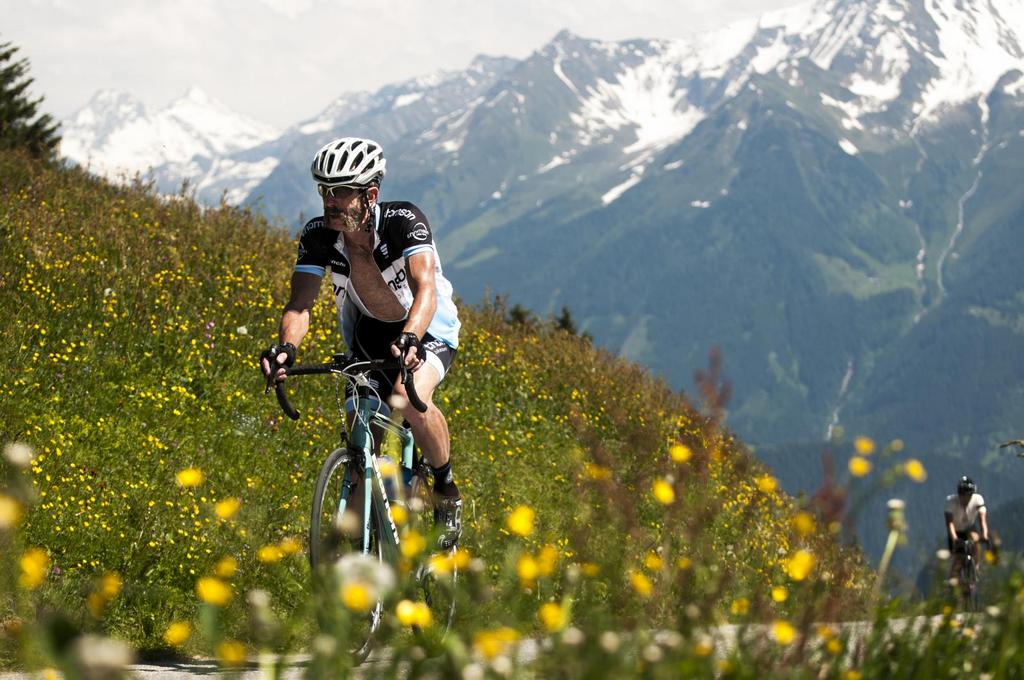 Willkommen zu der Königsetappe
We welcome you to the Queen Stage on Day 6 with two HC climbs on the agenda: the 2000m Kuhtai Sattel and the 1900m Hahntennjoch. The descent takes us down to the Lech valley where a 40km ride culminates at our hotel in Lech, one of the Alps' most prestigious ski resorts. Amazing views with food, wine, and local hospitality to match.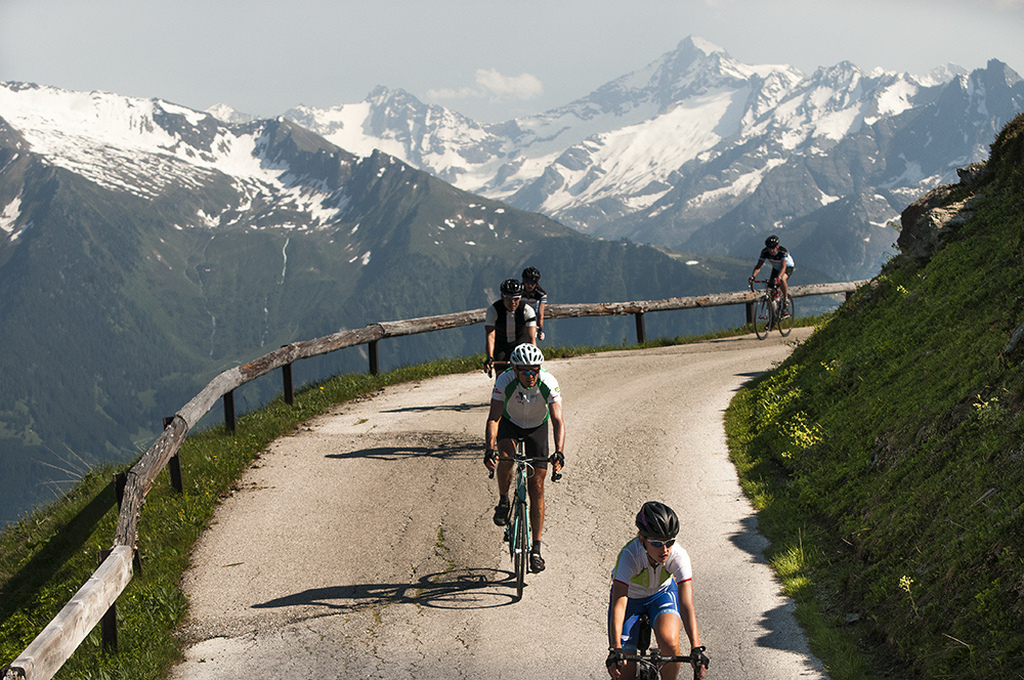 Wrapping Up the Perfect Week
The final day is a TBT ride leaders' favorite: an 111km route that includes challenging climbs, spectacular Austrian Alps and quaint villages. Highlights include the remainder of the descent from the Hochtannbergpass, followed by the Furkajoch climb and descent (through a dense pine forest), the Dunserberg summit, and the final climb to the Faschinajoch.
Even by Thomson standards, the Trans-Alps Austrian Challenge is an extraordinary adventure.