Trans-Dolomites Challenge: Like the Sign Says, Welcome to the Gates of Hell
---
If the cols of the Tour de France are the heart of cycling, the Giro's Dolomites are its soul.
As make-or-break stages in the Corsa Rosa, they challenge legs and lungs of the world's toughest climbers. For the avid cyclist, the Dolomites pilgrimage is more than a checkbox on a Bucket List. It is a genuine rite of passage, a transcendent experience. Ask any cyclist who's done it.
Case in point: along with the Angliru in Spain, Monte Zoncolan is considered the most difficult of the HC climbs. The most difficult, in fact, of all the Grand Tours.
And on Day 2, you'll be riding it.
The fun starts as you pass under a cheery banner on the  Zoncolan approach proclaiming La Porta per Inferno. A hair under 10 kilometers, a hair over 1200 meters of vertical and an average grade of 12.1%. But you're up to it.
Which is good, because we've added the Monte Crostis to your day, with 15km averaging more than 10%. (Crostis also enjoys the unique distinction of having its descent removed from the Giro ruta as being too dangerous— the organizers even had nets set up in the outside curves to catch falling riders. Fortunately we'll be riding up that side, not down.)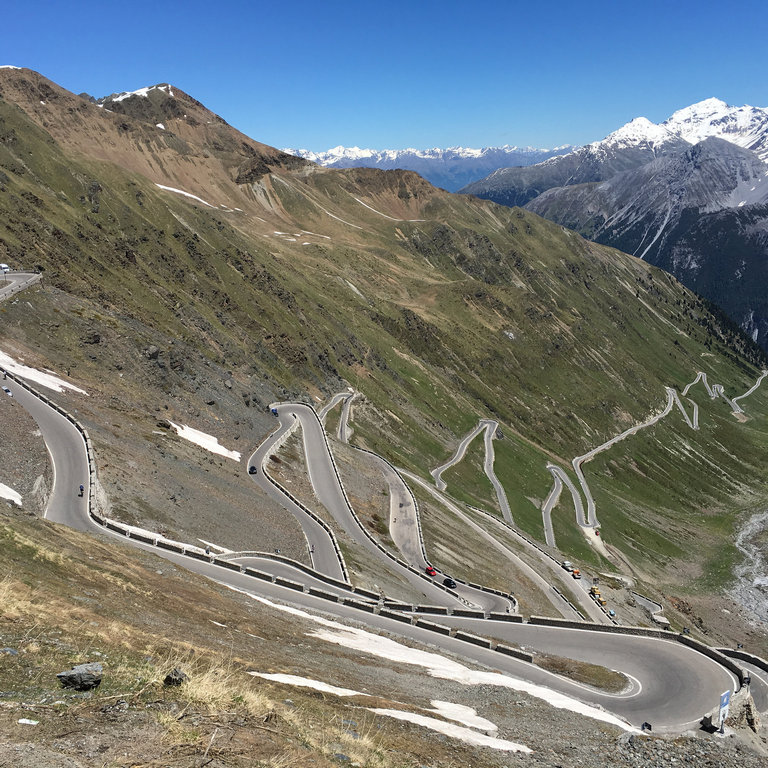 In addition to the Zoncolan and Crosties, TBT staff will guide you over five more major passes during your eight-day journey, including the the Gavia, site of Andy Hampsten's epic ride through a snowstorm to clinch the 1988 Giro.
Finally, there is the Stelvio, perenial Cima Coppi (highest peak) on the Giro corsa and possibly the most famous climb in all of cycling. Today, every one of its 48 switchbacks and 1,855m of climbing  are yours to savor.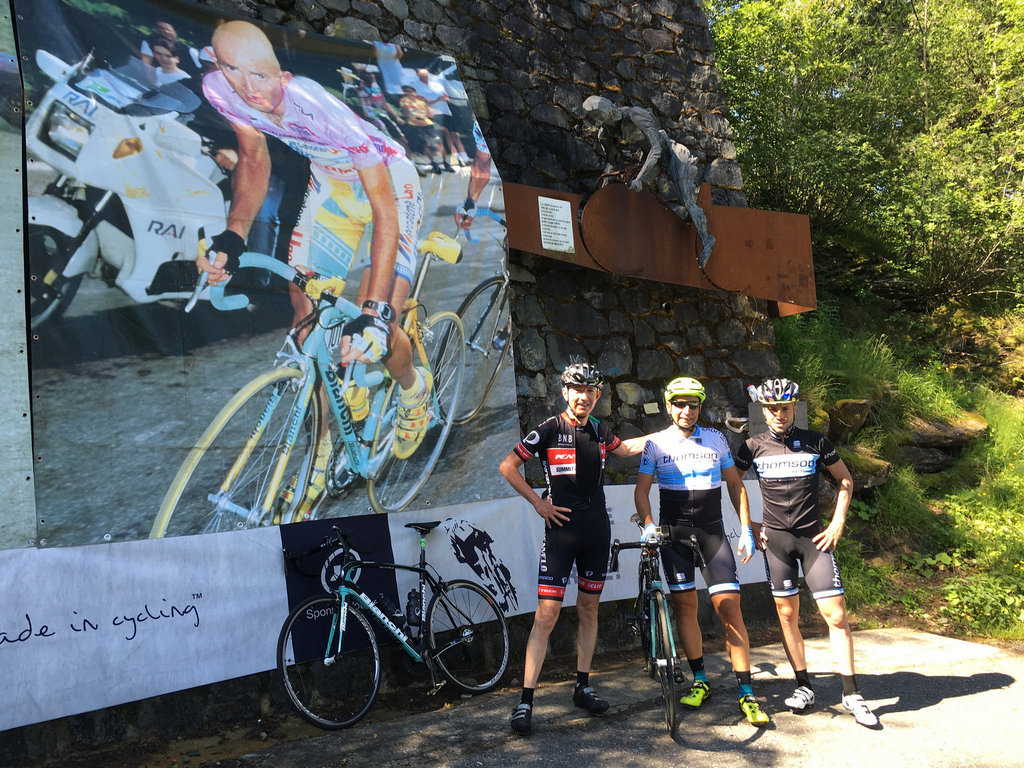 Each afternoon, we head back down from the mountains to explore an aspect of the Dolomites far removed from brutal climbs and hair-raising descents. Relax as you enjoy the region's celebrated cycling culture, its breathtaking landscape and charming Alpine villages. Not to mention outstanding regional food and wine, and the company of local people who are among the world's most ardent lovers of ciclismo.
After passing through La Porta per Inferno, you've earned it.