Gravel
Scotland Highlands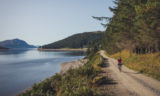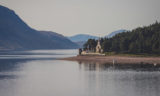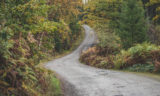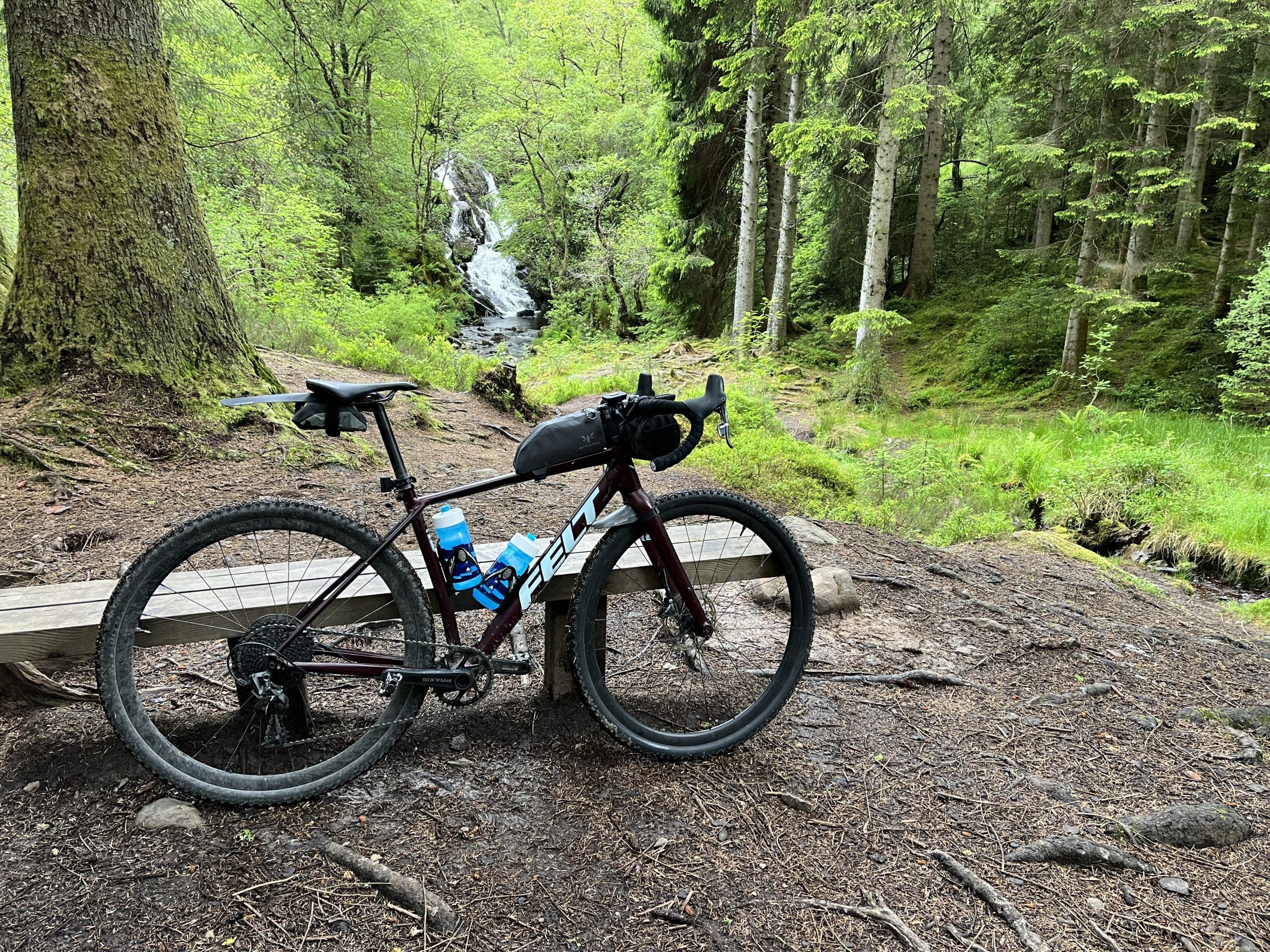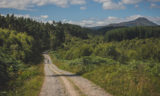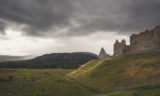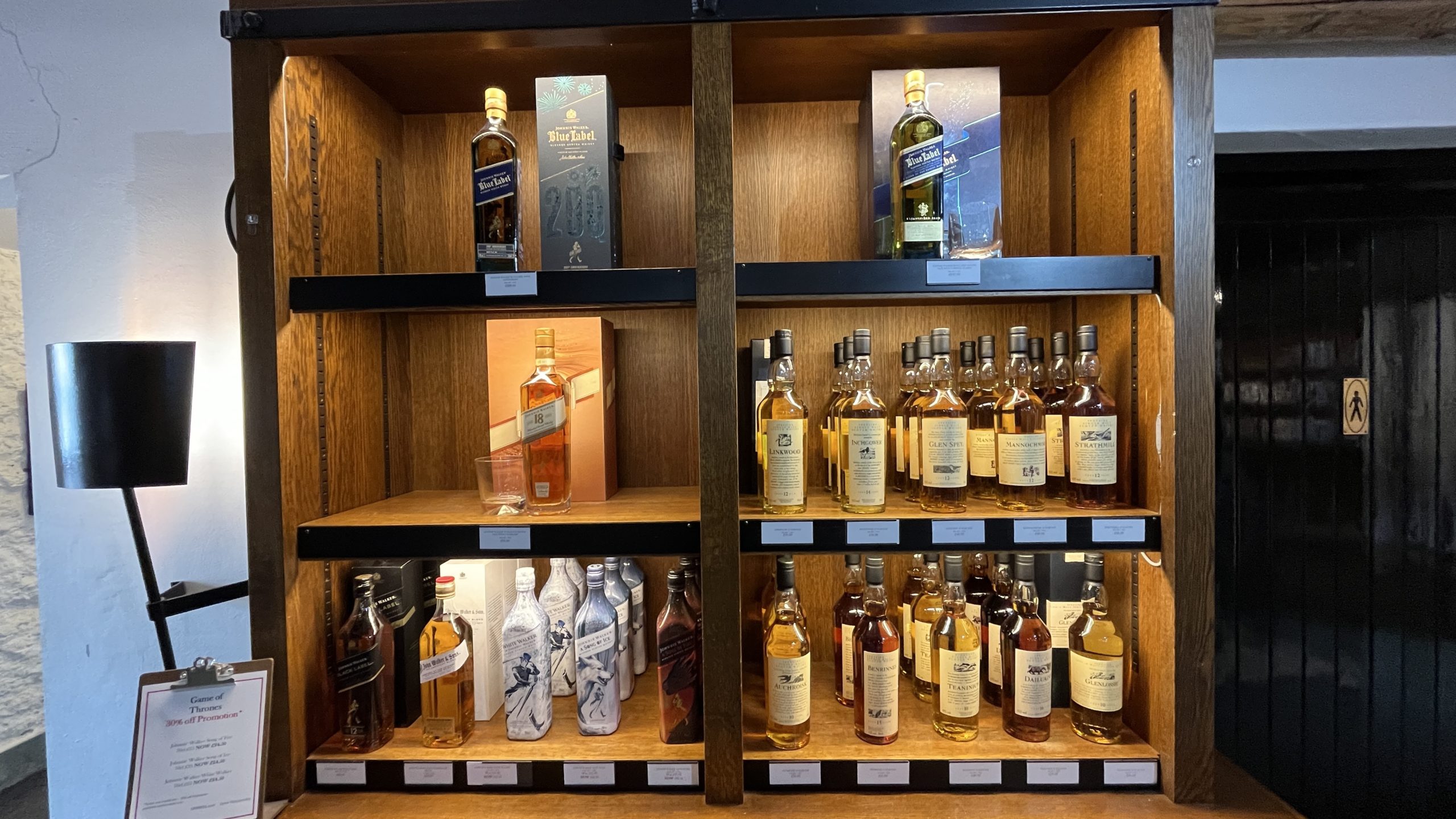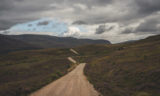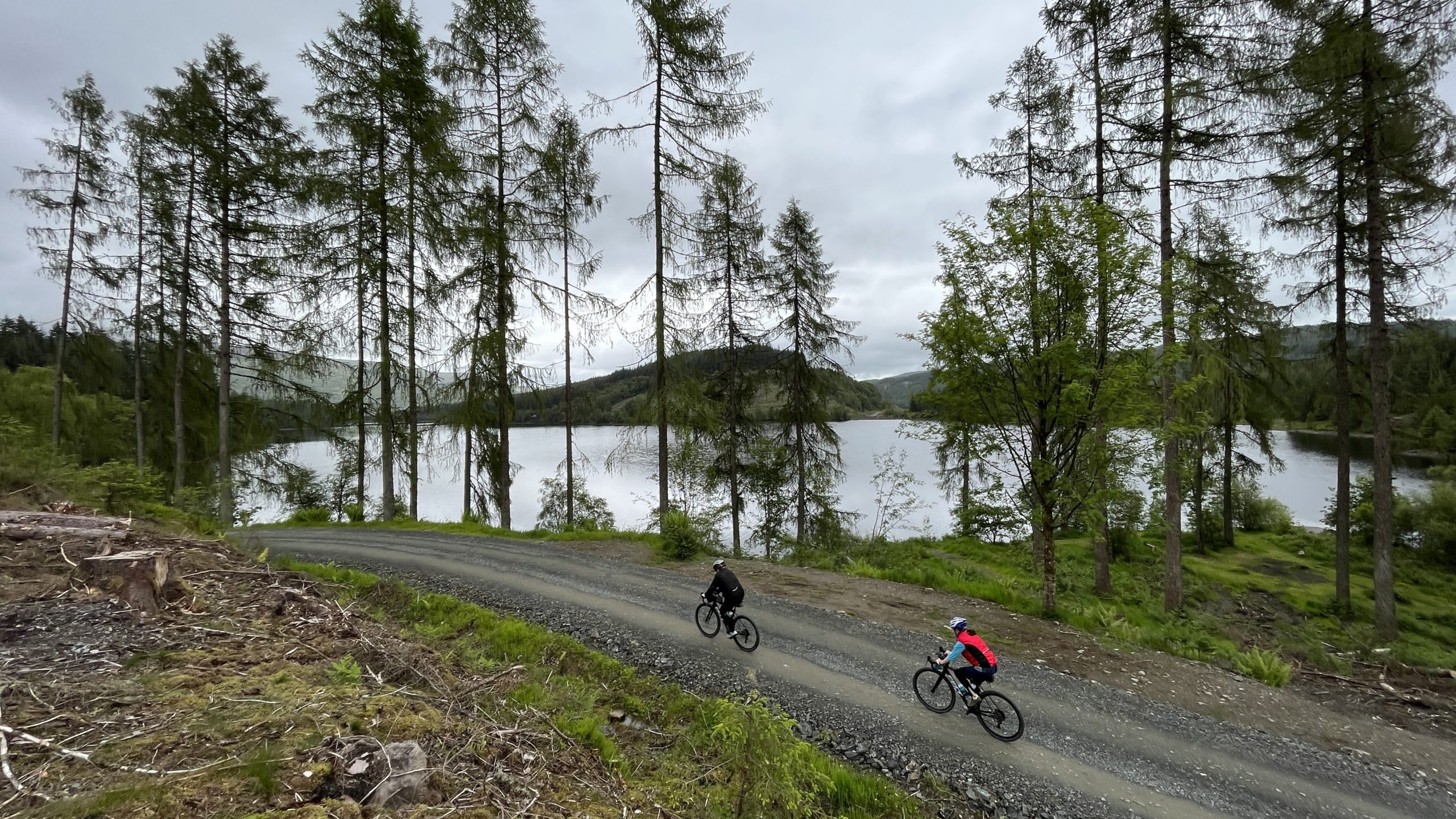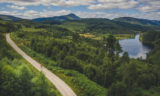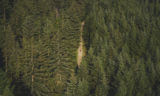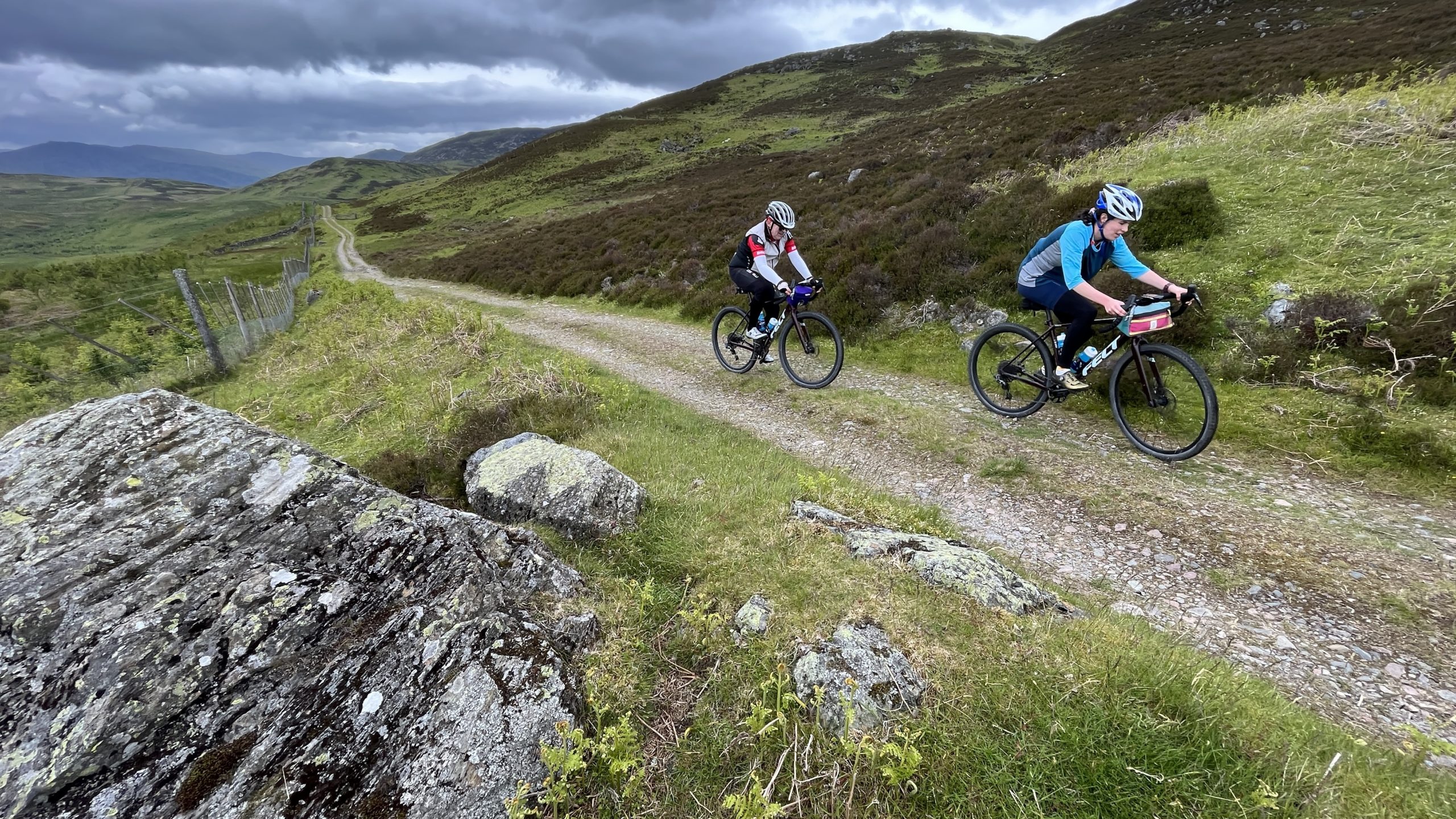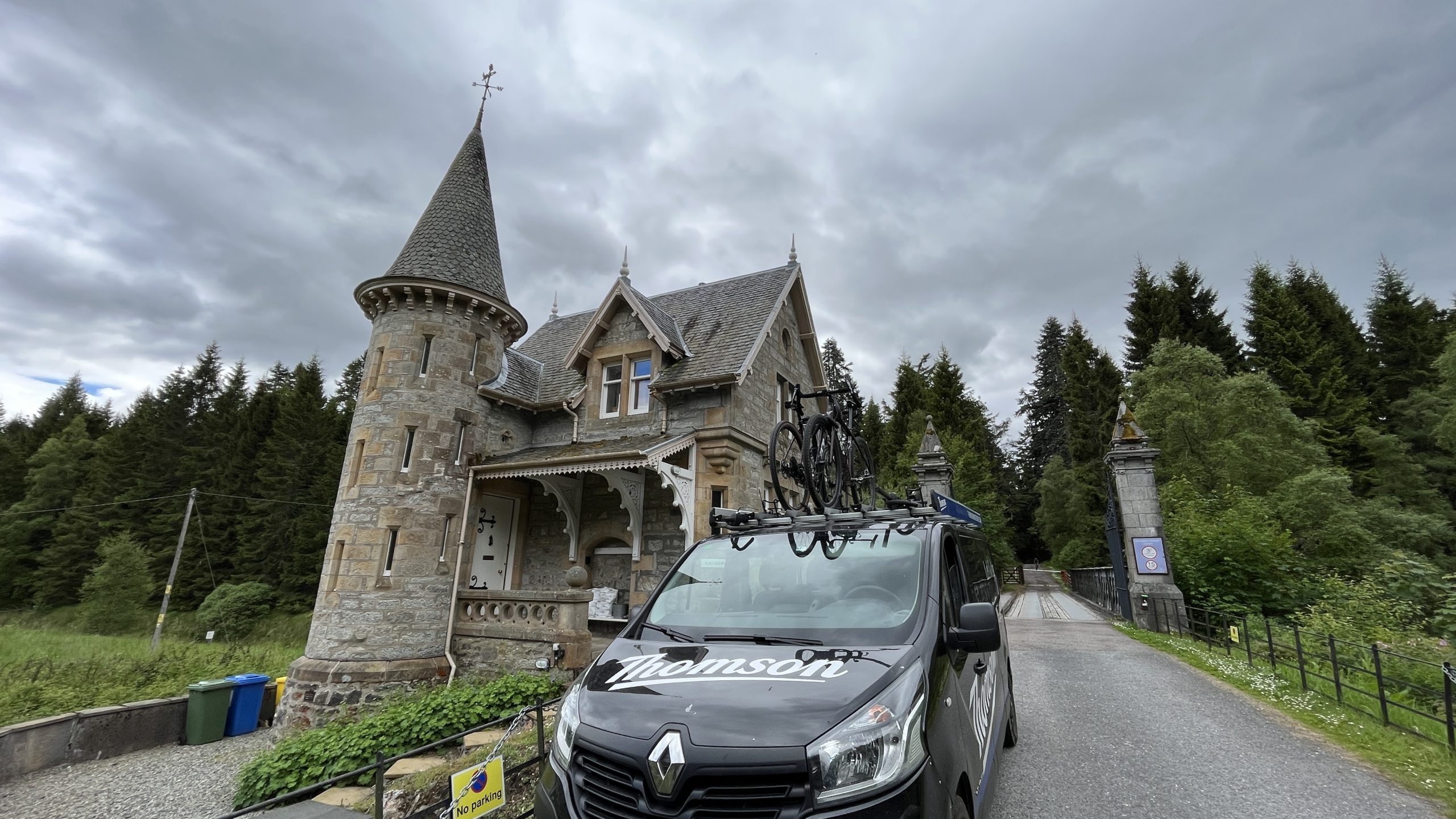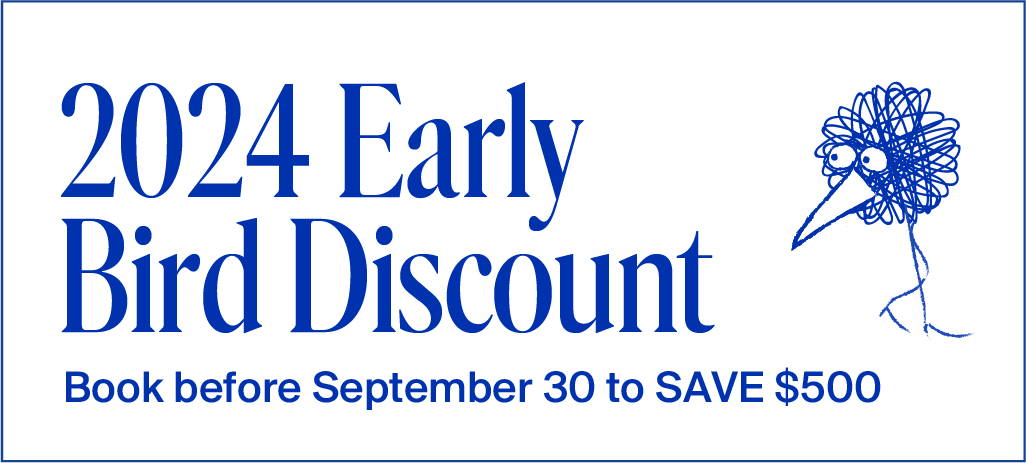 Gravel Scotland Highlands
Scotland and gravel riding is a marriage made in heaven!
Our route has been devised by Ed Shoote, author of the book "Gravel Rides Scotland". He's ridden 1000s of miles of Scottish gravel and has hand-picked the very best for this unique tour.
Details
Next Departure
May 26th 2024
Duration
7 days / 6 nights
Overview
With stunning landscapes and some of the most remote wilderness areas in Europe, Scotland is a paradise for gravel riding. Our route, designed by Ed Shoote, Scottish gravel expert and author of the book Gravel Rides Scotland follows a magnificent journey from "Gravelfoyle" the mecca of Scottish gravel riding through the best of the Highlands to the royal estate near Braemer.
The route starts in Loch Lomond and the Trossachs national park, truly the heart of Scotland. It then stretches north across the romantic isolation of Rannoch moor and under the high peaks of the Central Highlands  Heading east the route flies along the smooth white quartz gravel tracks of the Cairngorms National Park. Each track we ride was built for a reason and it has a story to tell, from the 118th Century military roads of General Wade to the well-trodden 'drove roads' that cattle traders took south to markets as far away as London.
Gravel not only shapes Scotland's cultural history but takes us deep into its breathtaking wild and remote landscapes.  This trip has just enough challenges to feel like a real adventure as it crosses rivers,  climbs mountains but all the time tries to stick to well-surfaced gravel tracks and quiet lanes.
Trip Technical Difficulty
Technical, advanced gravel, where classic gravel and paved roads will be combined with some rocky fast descents, technical steep climbs and random mountain challenges.
Bike Setup Recommendations
Recommended Tires
700×40
A minimum 700×40, but feel free to use more rubber for more comfort and grip if your bike has extra tire clearance.
Recommended Gearing
38T × 11-42
We recommend a minimum gear ratio of 0.90 using a 38T chainring × 42 rear cog (or equivalent). Check your gear ratios at www.bikecalc.com/gear_ratios.
---
Gravel Explained
Read below for a brief description of our gravel definitions. We have classed the surfaces into five categories, from tarmac to boulders, to give an indication of the amount and level of rough stuff on each trip.
Click below to see Cycling Tips' great explainer video on gravel surfaces.
GRADE 1
Bad roads, cobbles and rough paved surfaces. You'd find this rideable on a standard road bike.
GRADE 2
Well-made, hard-packed dirt roads offering a road-like experience but without the traffic. Some rutting and looseness of stones.
GRADE 3
Reasonably smooth gravel. Discernible small rocks over a hard-packed surface.
GRADE 4
Rough gravel with conditions that may include shale, larger gravel and rocks. Tubeless tyres and big clearance are the most practical choice.
GRADE 5
Borderline MTB terrain, at the rougher end of the spectrum for the capabilities of most gravel bikes.
---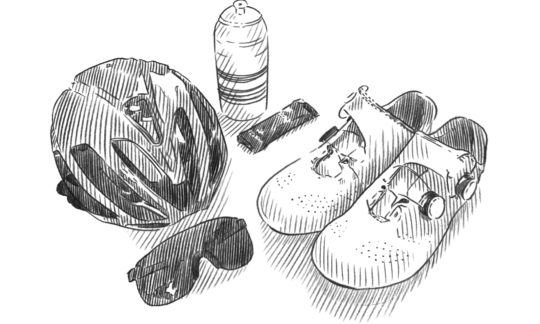 Day 1
---
Aberfoyle
After lunch and getting your bike set up, where else could a gravel tour of Scotland start but the town which calls itself Gravelfoyle, aka Aberfoyle, in the Loch Lomond and Trossachs National Park. From the idyllically set Forest Hills Hotel and Spa its a short distance to get off road and onto the area's famous gravel tracks within the Queen Elizabeth Forest Park.  The most photogenic section of the day might be the gravel track snaking under victorian stone aqueducts that send fresh water almost 100 miles to the city of Glasgow, but then again it could be the sweeping forested vista over the waters of Loch Ard and Ben Lomond.
Afterwards you'll enjoy getting back to stay in this exclusive hotel and enjoy the spa. Given the week of adventure lying ahead you'll appreciate a soak of the legs and enjoy a hearty dinner to prepare.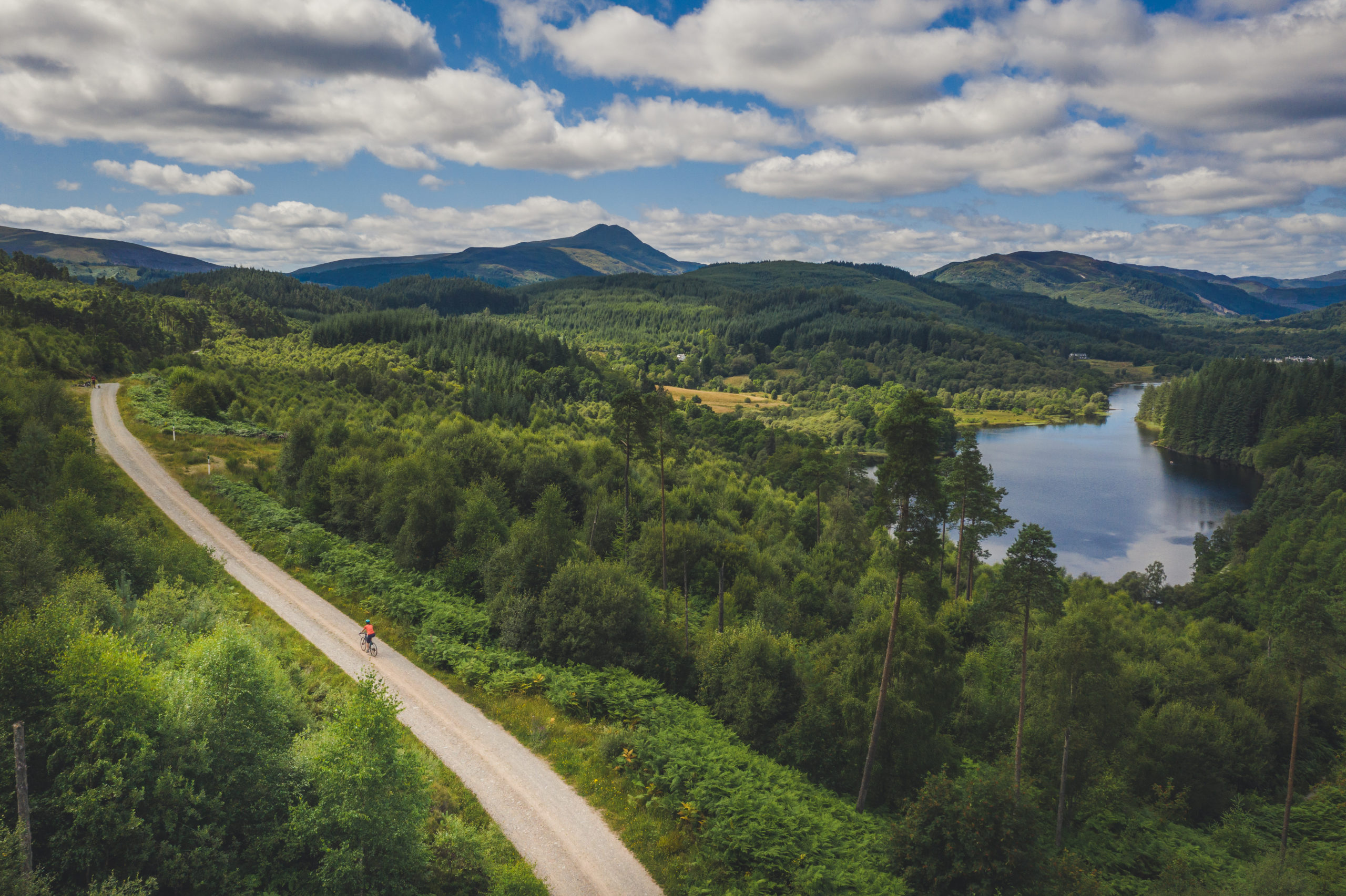 Day 2
---
Aberfoyle to Crieff
Enjoy a short spin along the shores of Loch Ard before you leave Aberfoyle behind and tackle a tough off-road climb up to Dukes Pass. At the pass itself awaits a fast, flowy gravel descent on the 3 Lochs Forest Drive. If three lochs wasn't enough, a detour takes you on a small climb up to Loch Katrine, a peaceful loch nestled in verdant native forests.  Callander is often called the gateway to the Highlands and appropriately has the second big climb of the day from the town. It starts on tarmac before fading into a rugged, wild and remote gravel hill track.
You next reach the town of Comrie where an avenue of giant redwood trees mark the start of the final climb, this has some very short technical sections early on and a push or two might be needed, while skilled riders might clean it all.
If that sounds rewarding but exhausting you're in luck because the destination – Crieff Hydro, is one of Scotland's premier hotels and perfect for rest and relaxation. It has a spa, seven restaurants serving quality Scottish ingredients and five bars to grab a whisky and share stories from the first full day of riding. If time allows, the route passes the GlenTurret Distillery in Crieff, Scotland's oldest working distillery.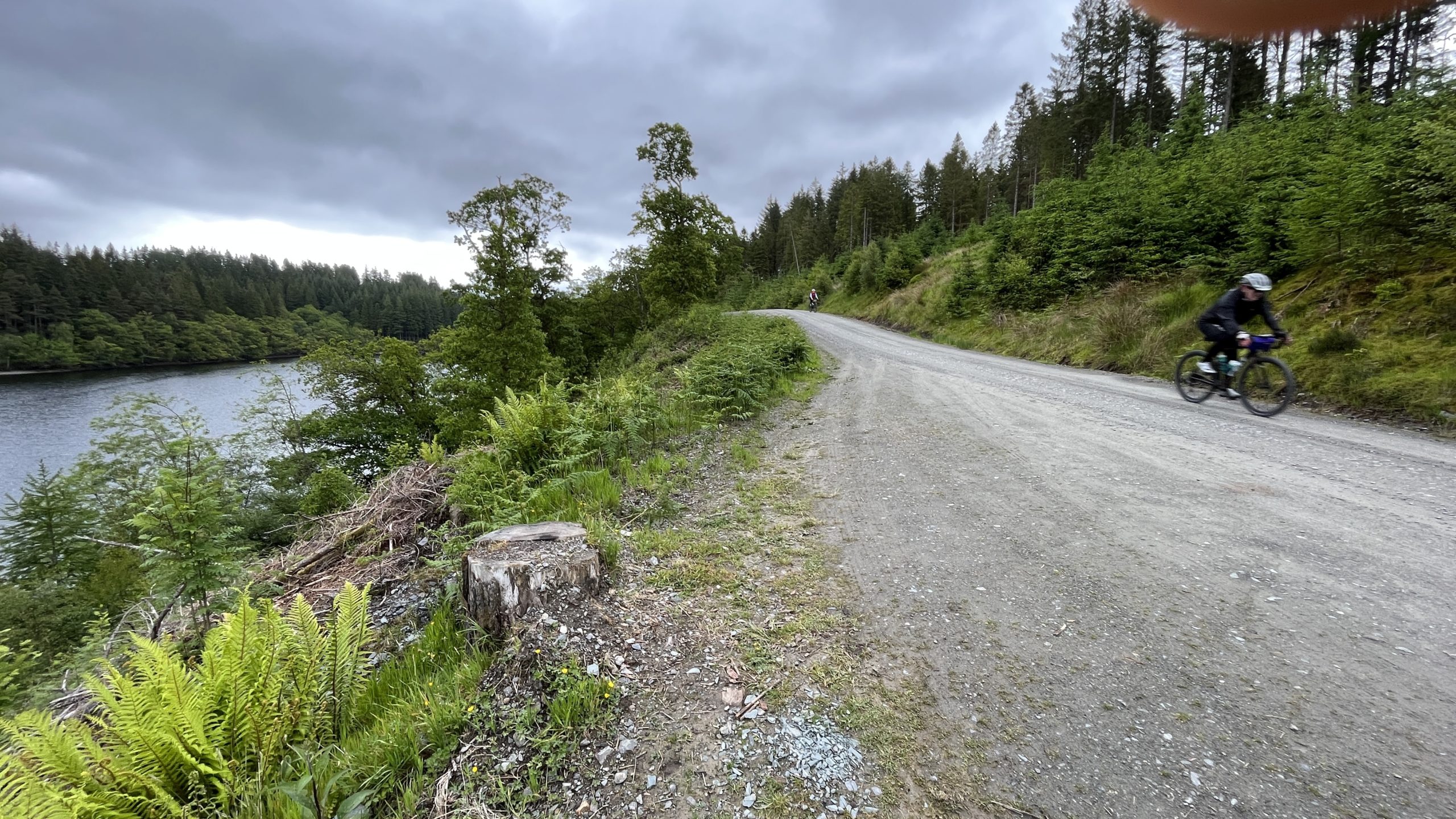 Day 3
---
Crieff to Loch Rannoch
From Crieff the route delivers a real highland adventure. You will start out with a climb back out of Crieff, which rewards with a wonderful but slightly more challenging gravel descent. This takes you down towards Glen Almond which is classic Scottish gravel riding on estate tracks. To add to the sense of adventure there's a very short hike at the head of the glen to join the next track back down towards Loch Tay and the River Tay, Scotland's longest river. There is a welcome section on quiet back roads, this suits a gravel bike as it meanders along under tunnels of trees with a lack of any real traffic.
The road breaks out of the woods and into stunning vistas of the surrounding mountains. Not long after this the next big climb begins. A gravel track heads for a pass between the peaks and marks the watershed between the vast Lochs of Tay and Rannoch.
The gravel descent to Loch Rannoch is a perfect way to end the day, great views, great riding and yet another comfy, quality Loch Rannoch Hotel and Spa to welcome you.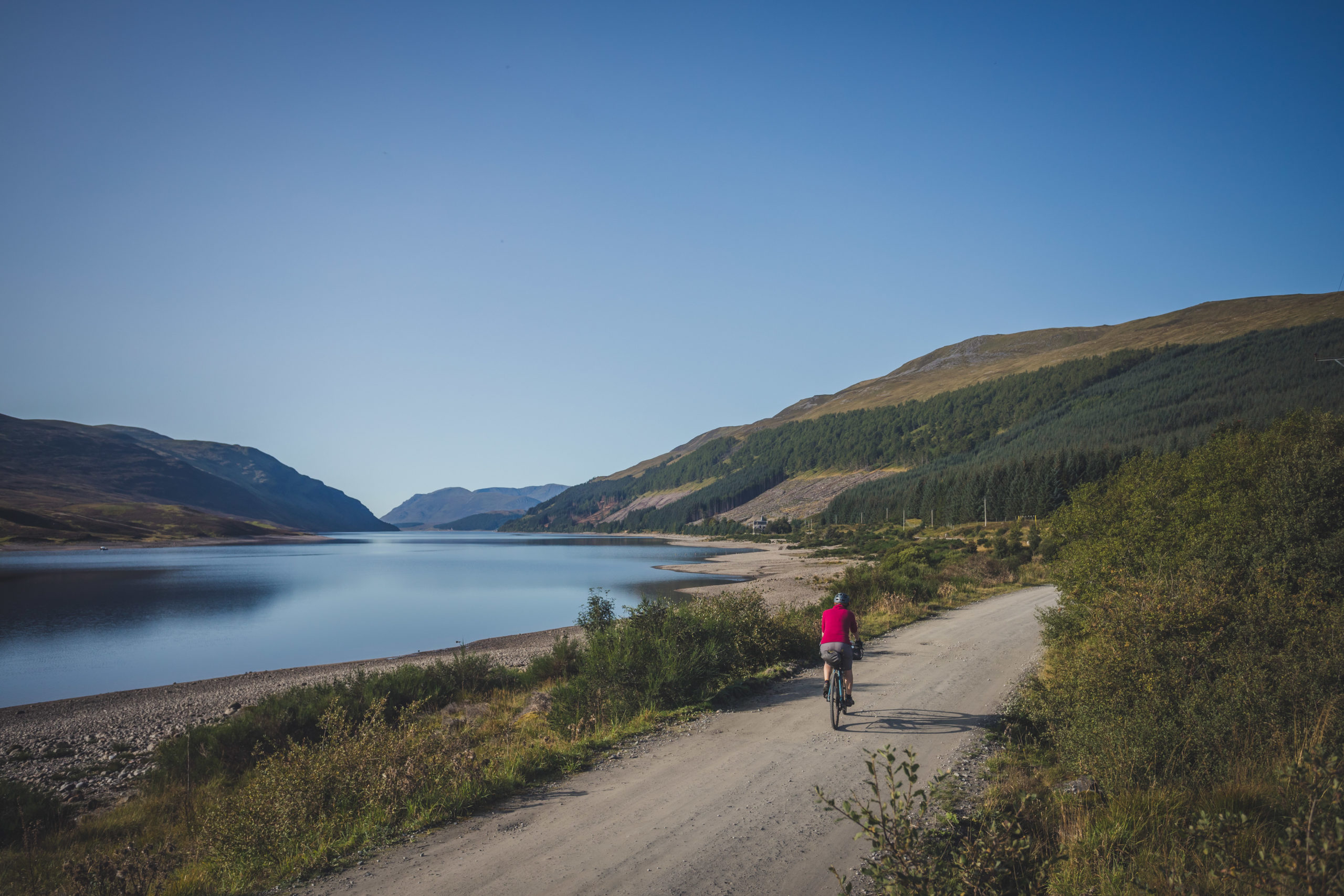 Login to view full itinerary
To access full trip itinerary you must sign in to your profile
---
Sign up to view full itinerary
By creating a profile you will be able to access full trip itineraries.
---
Don't have a profile?
Sign up with email
---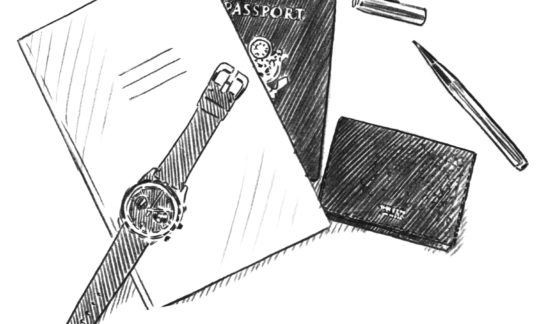 ---
---
Date
Booking Status
Availability
Price / Per Person
Single Supplement
Non-rider Discount
2024

May 26 - 1

Taking Bookings

Places Available

Book this trip
Waiting List
---
Sign up to the waiting list for this departure, to be notified if a space becomes available. Please fill out the information below:
---
---
---
What's Included
What's Not Included

Accommodations & Meals

7 days / 6 nights fully accompanied trip
All accommodations
All breakfasts
All dinners
Lunch on the 1st day

Transportation

Pick-up and Drop-Off at Edinburgh Airport
All transportation during the trip
All luggage & bike box transfers

Cycling Support

1 x Ride Leader per 8 guests (approx.)
1 x Support Van & 4WD vehicle
Experienced bike mechanic
Park Tools Toolkit
Daily ride gpx files provided

Nutrition during the ride

Energy bars, gels and sports drink
Variety of snacks and local specialties
Bottled water

Airfare
Travel and personal insurance
Additional hotel expenses i.e. phone charges, mini-bar, gratuities
Staff gratuities
What's Included
Accommodations & Meals

7 days / 6 nights fully accompanied trip
All accommodations
All breakfasts
All dinners
Lunch on the 1st day

Transportation

Pick-up and Drop-Off at Edinburgh Airport
All transportation during the trip
All luggage & bike box transfers

Cycling Support

1 x Ride Leader per 8 guests (approx.)
1 x Support Van & 4WD vehicle
Experienced bike mechanic
Park Tools Toolkit
Daily ride gpx files provided

Nutrition during the ride

Energy bars, gels and sports drink
Variety of snacks and local specialties
Bottled water
What's Not Included
Airfare
Travel and personal insurance
Additional hotel expenses i.e. phone charges, mini-bar, gratuities
Staff gratuities
---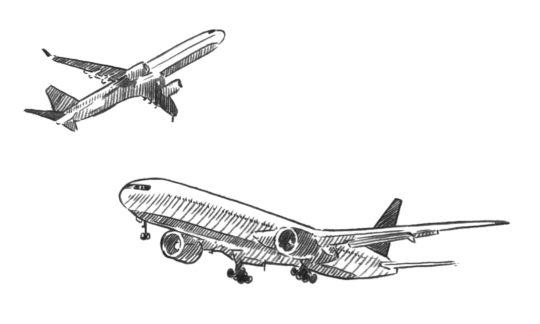 Arrival
Pickup Location
Time

Edinburgh Airport

9:00am

OR

Hilton Hotel Edinburgh Airport

View website

9:00am
Departure
| | |
| --- | --- |
| Edinburgh Airport | 11:00am |
---
Frame
Felt Breed 20
Groupset
SRAM Force 1
Weight
9.35kg (size 54)
Wheels
Devox Wheels RDS.A0 GXA | 30/21
Chainrings
36 or 38 (depending on trip)
Cassette
11-42
Sizes
47, 51, 54, 56, 58, 61
Price
USD $550
View Full Details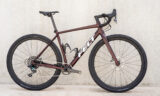 ---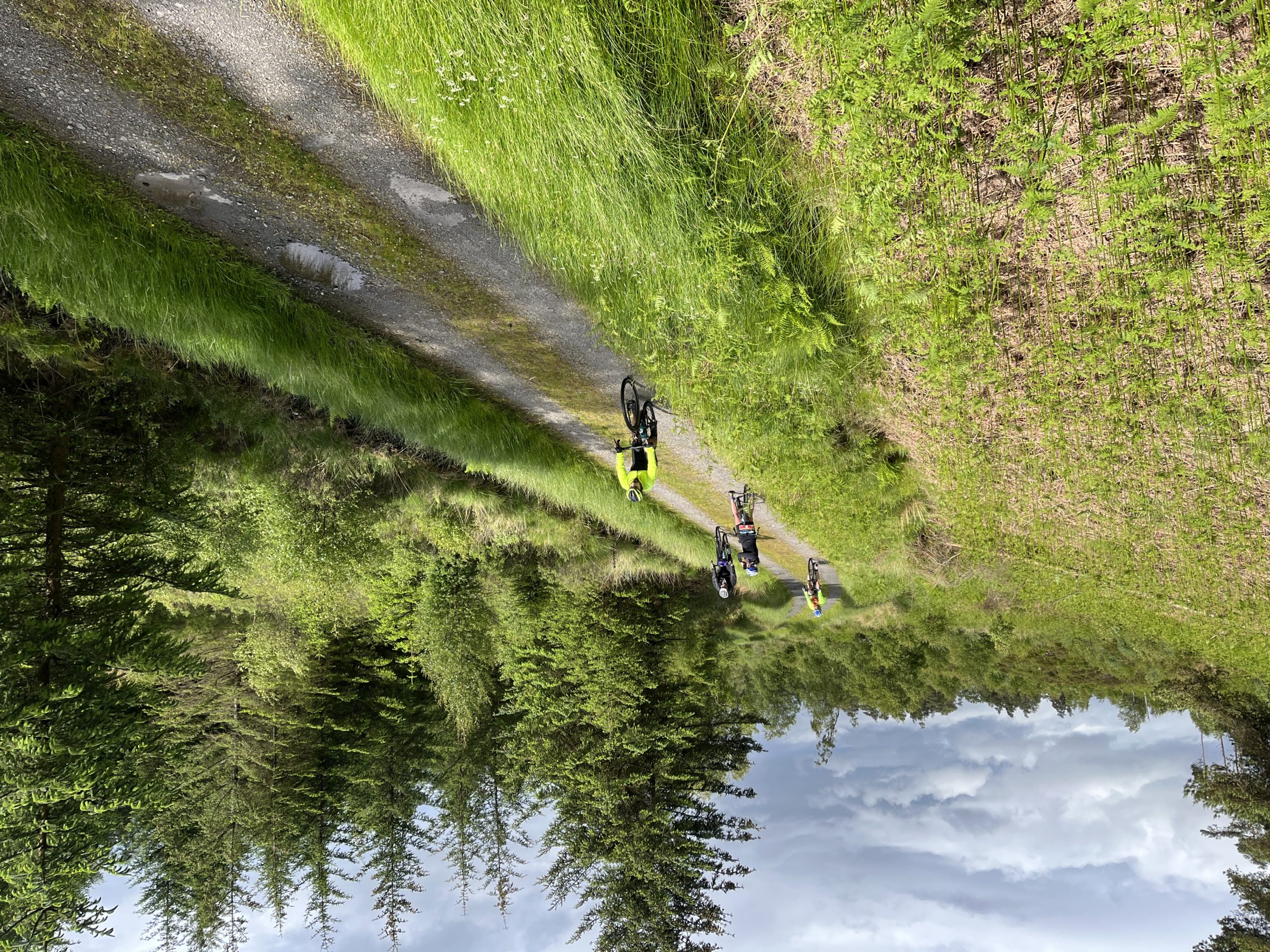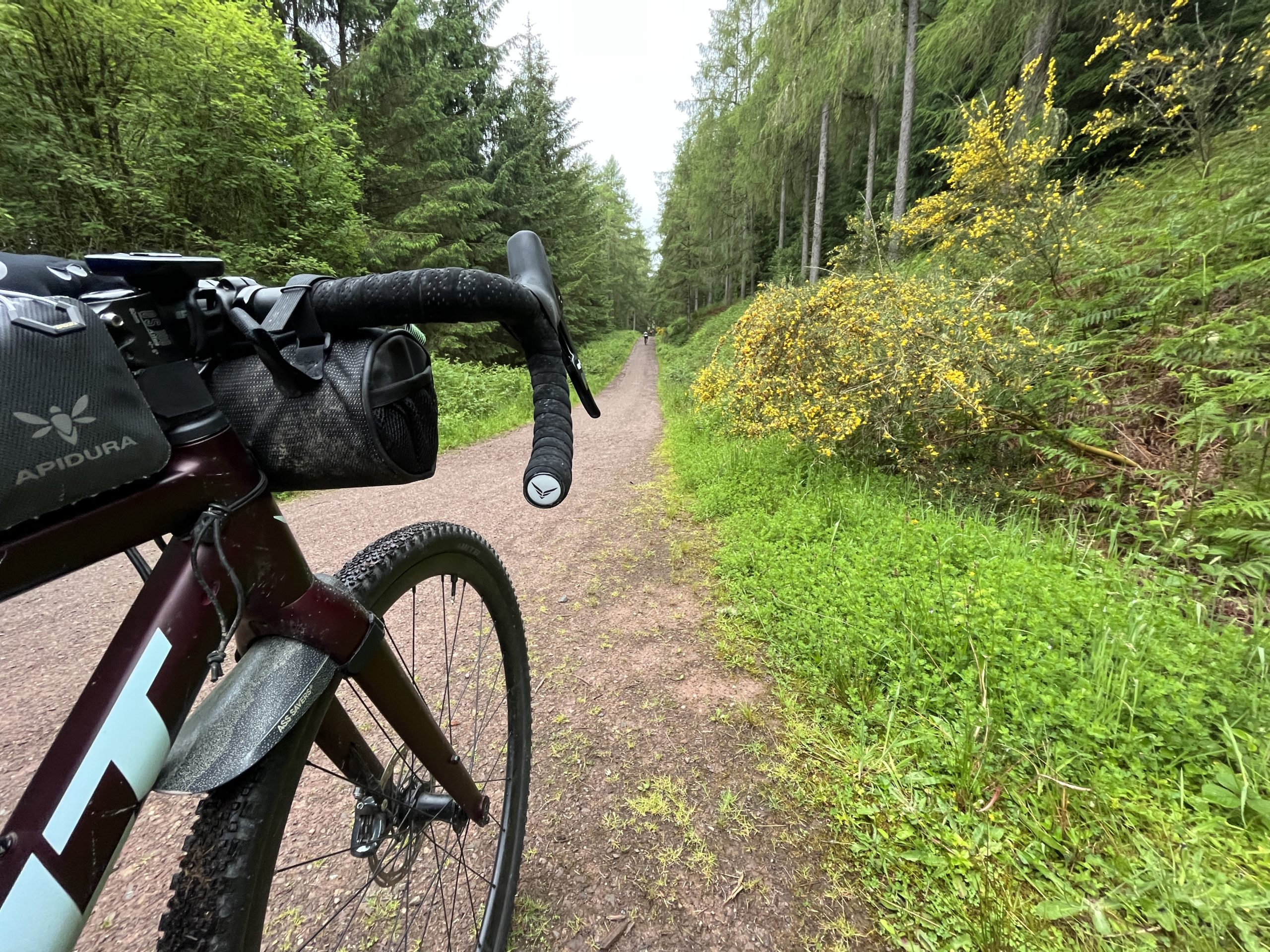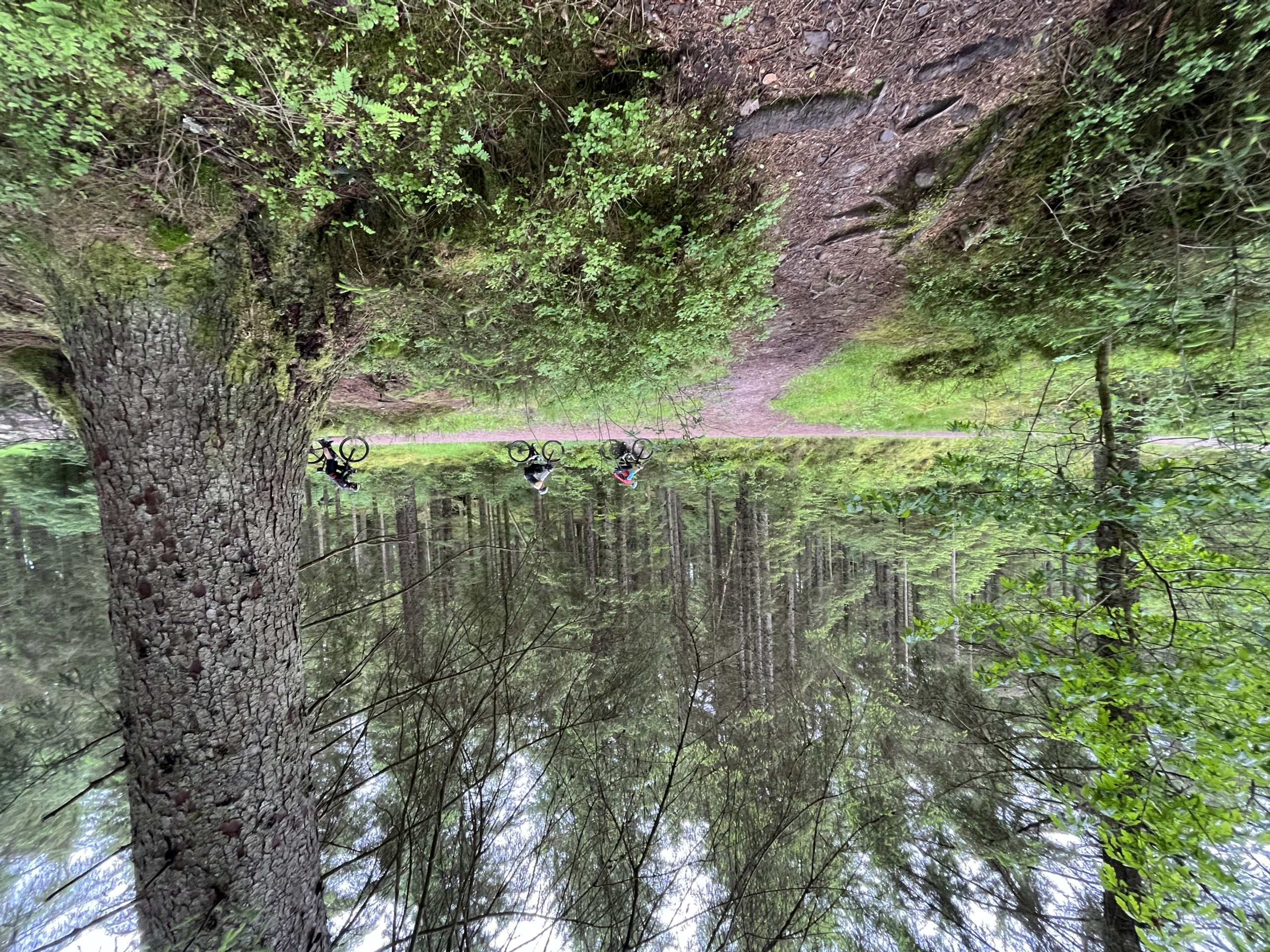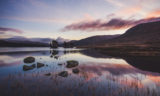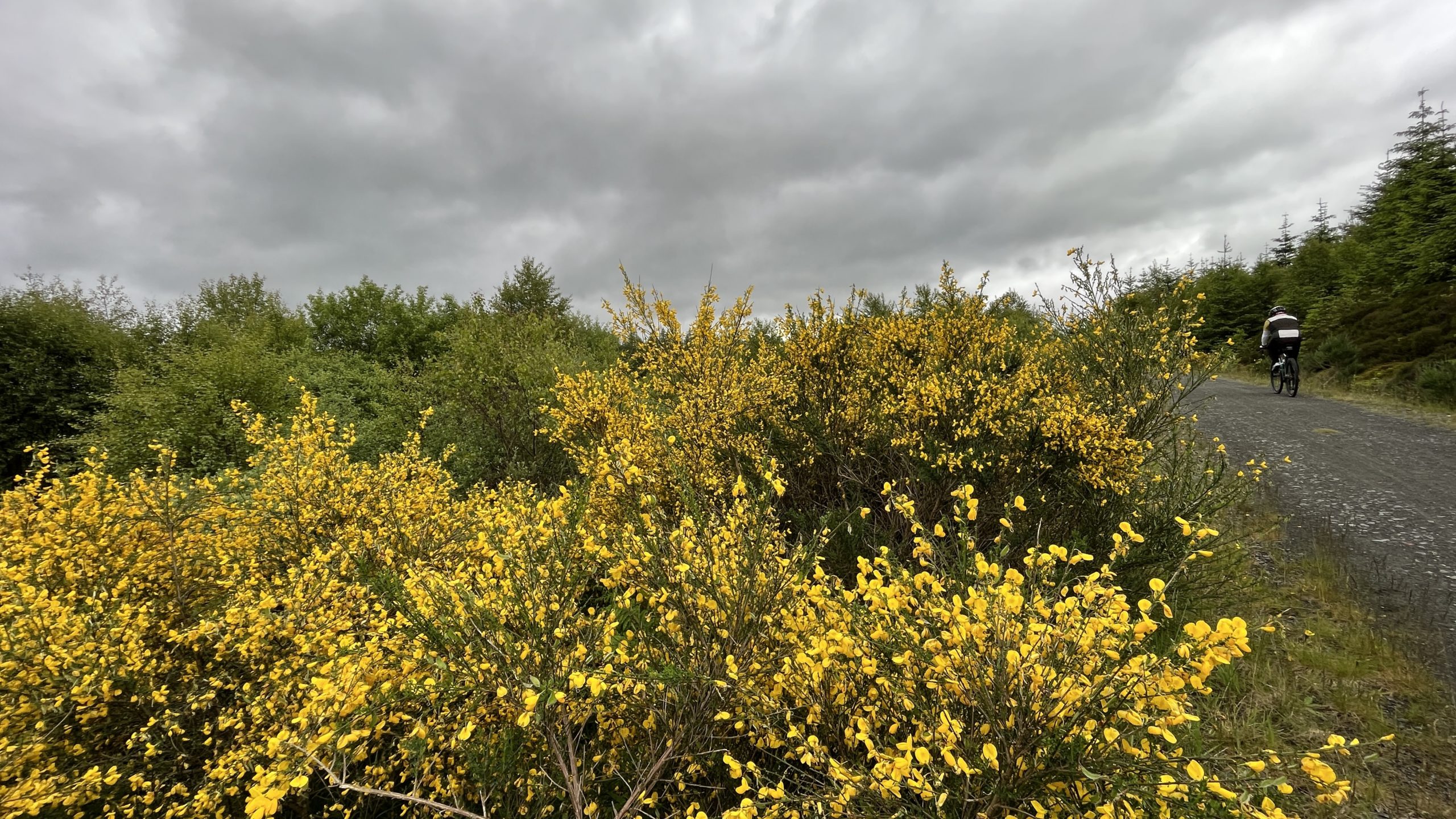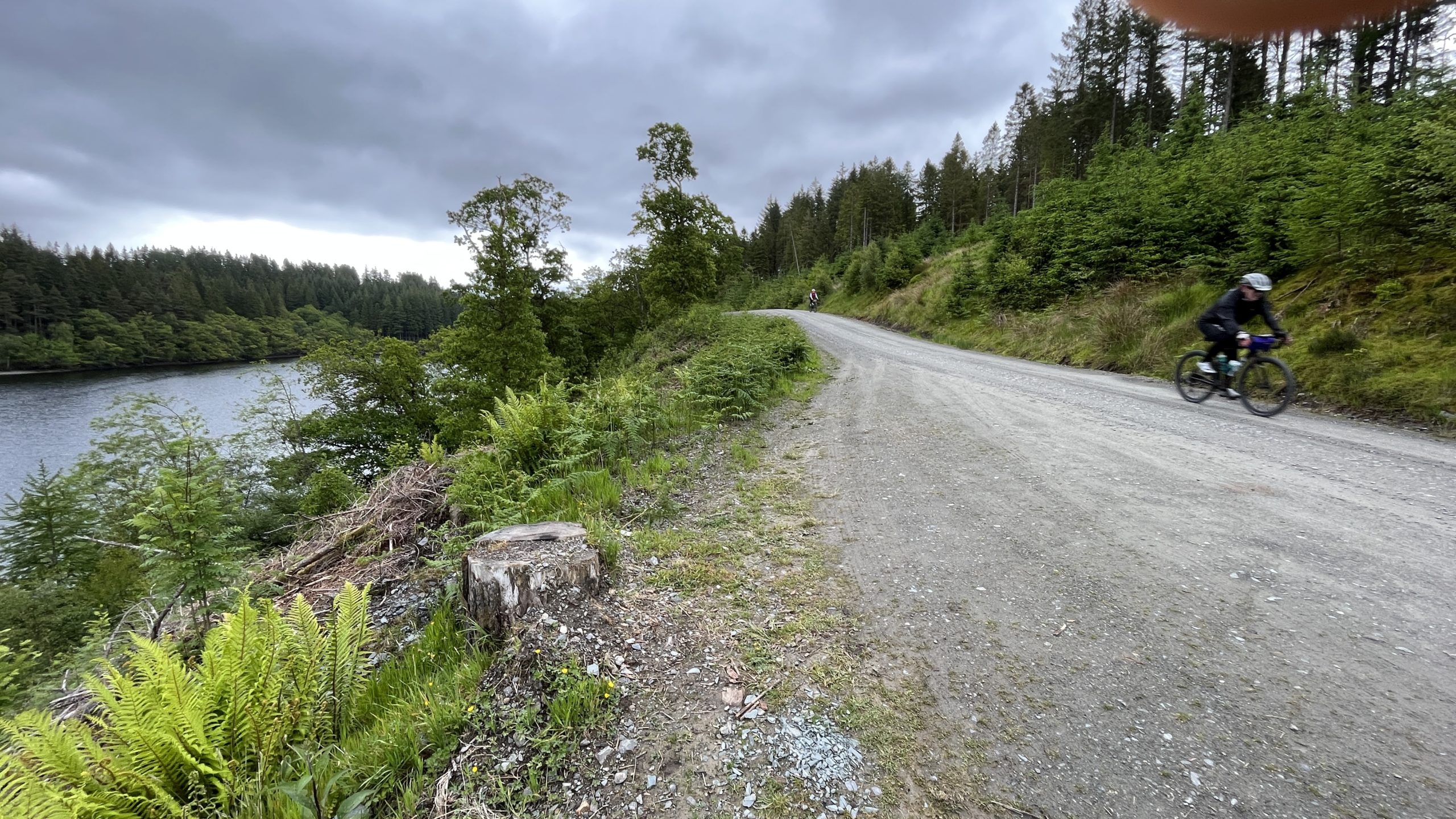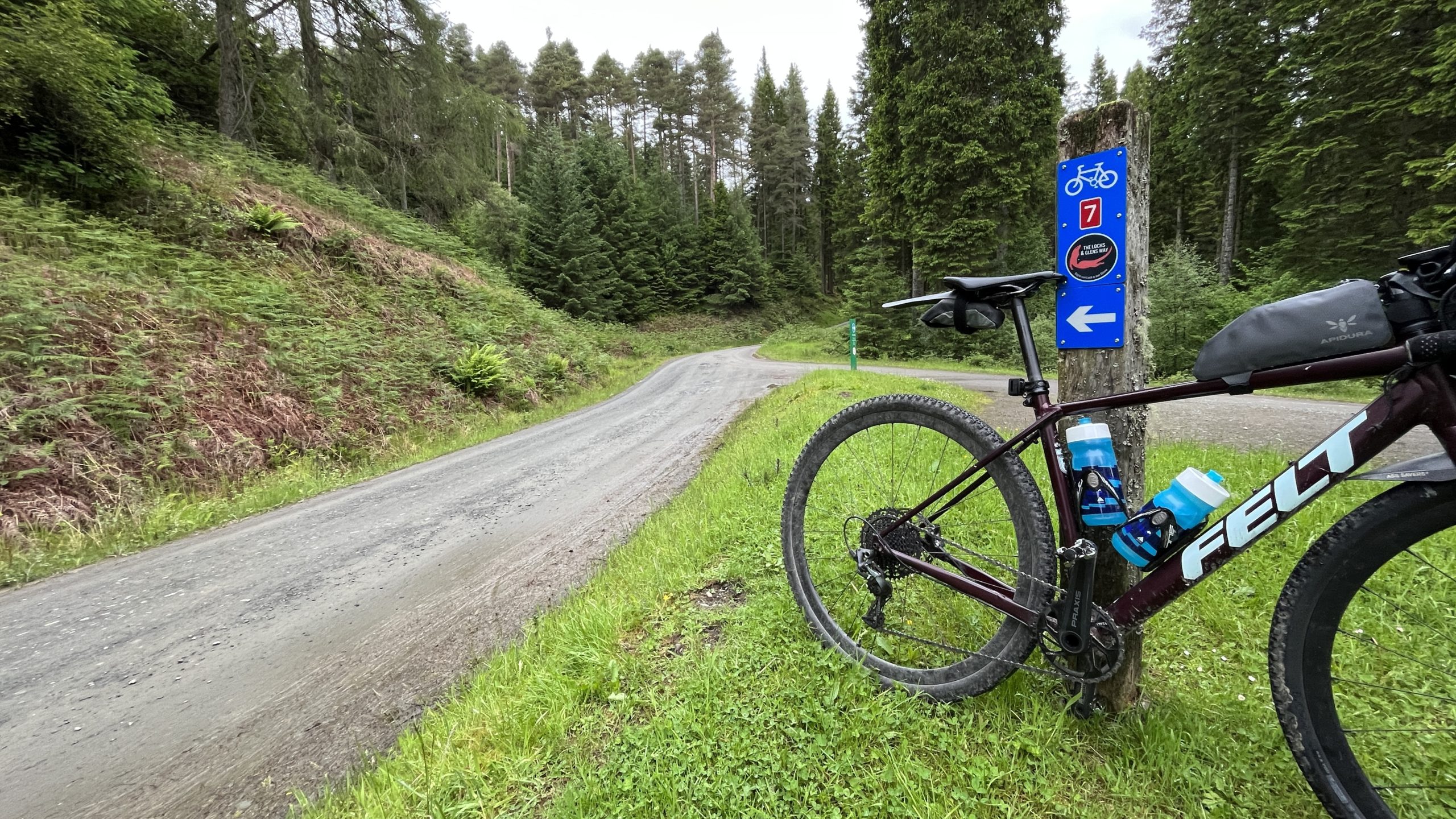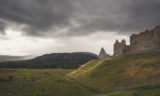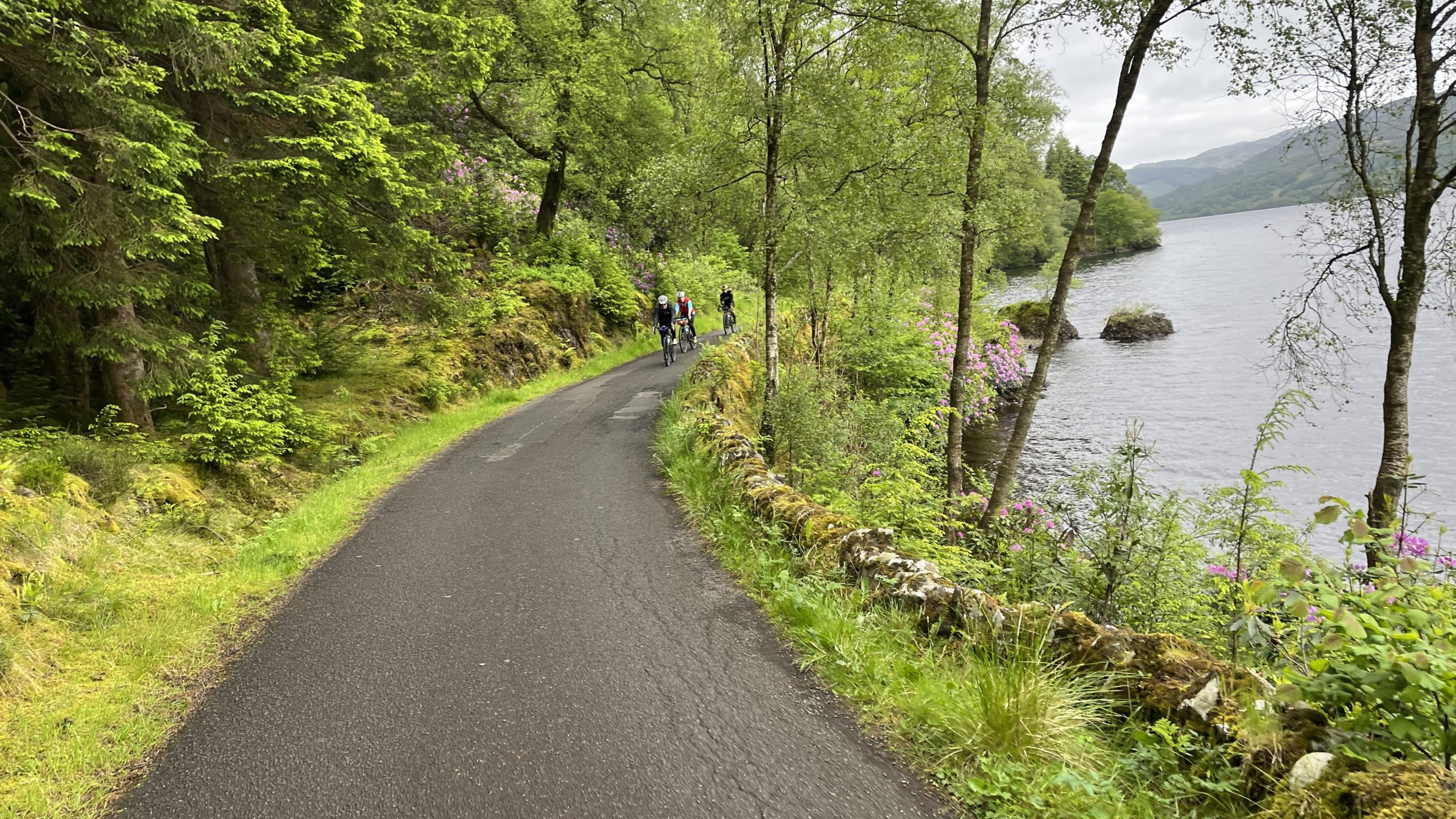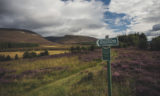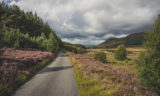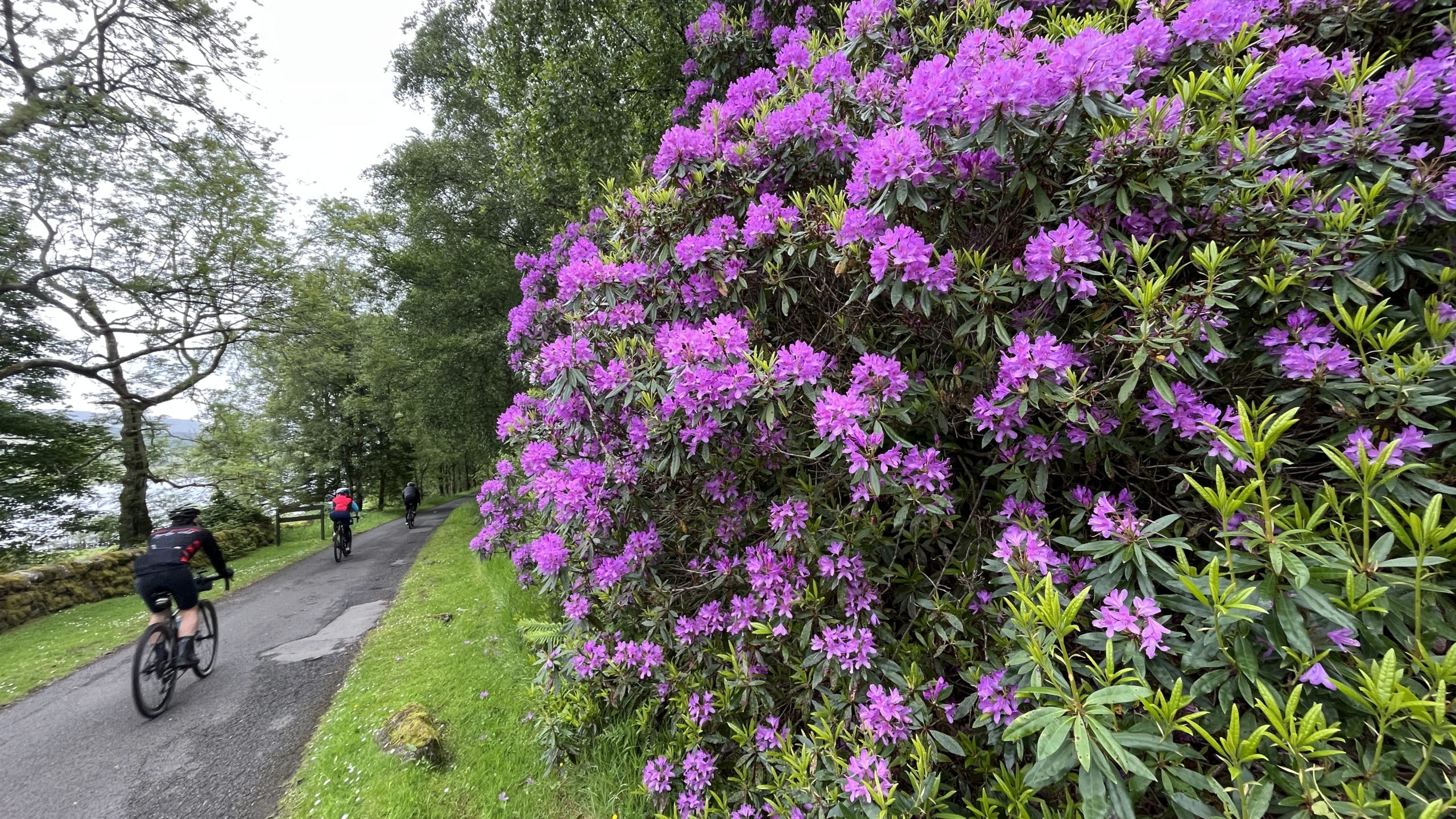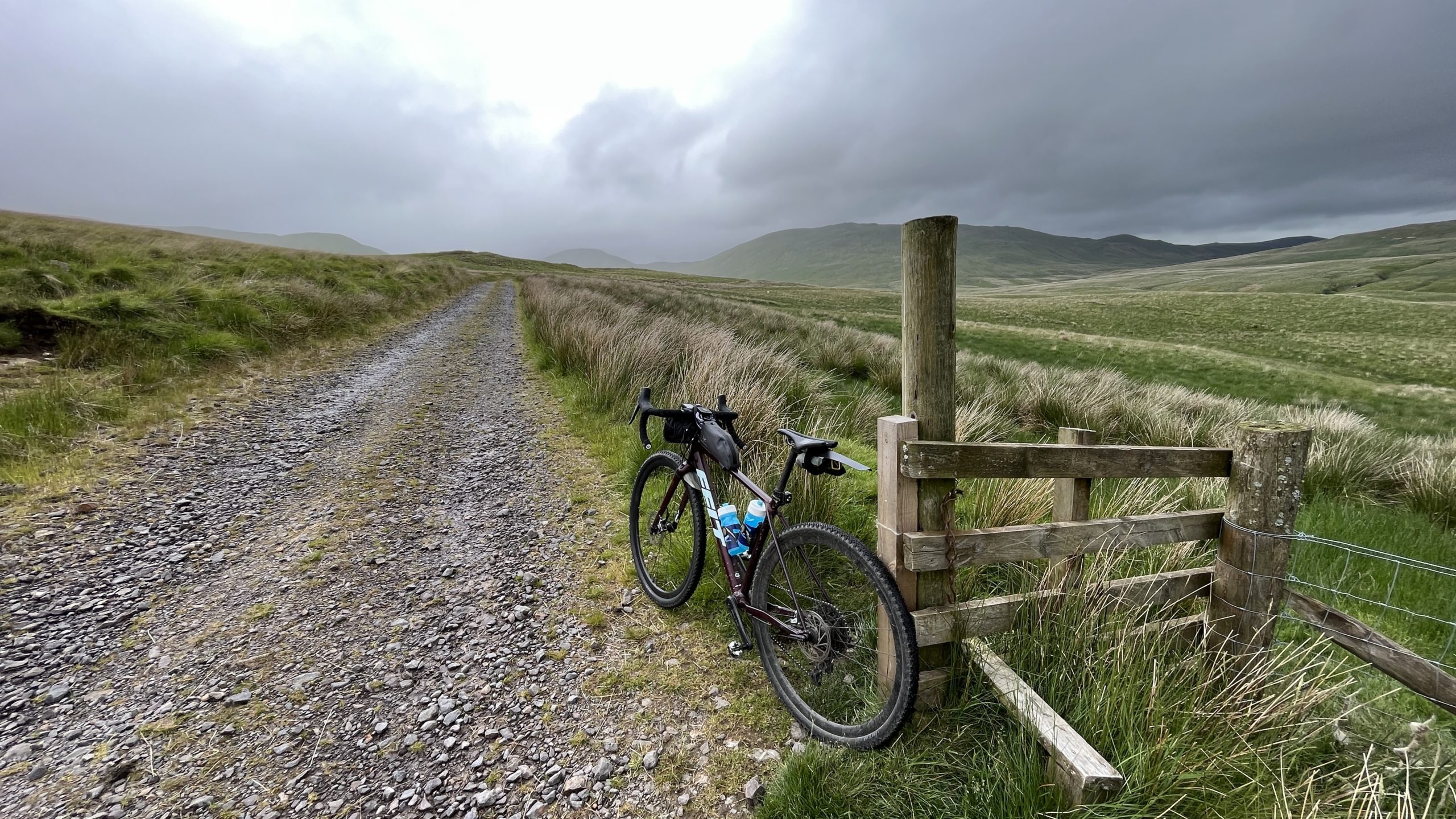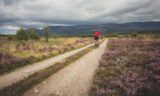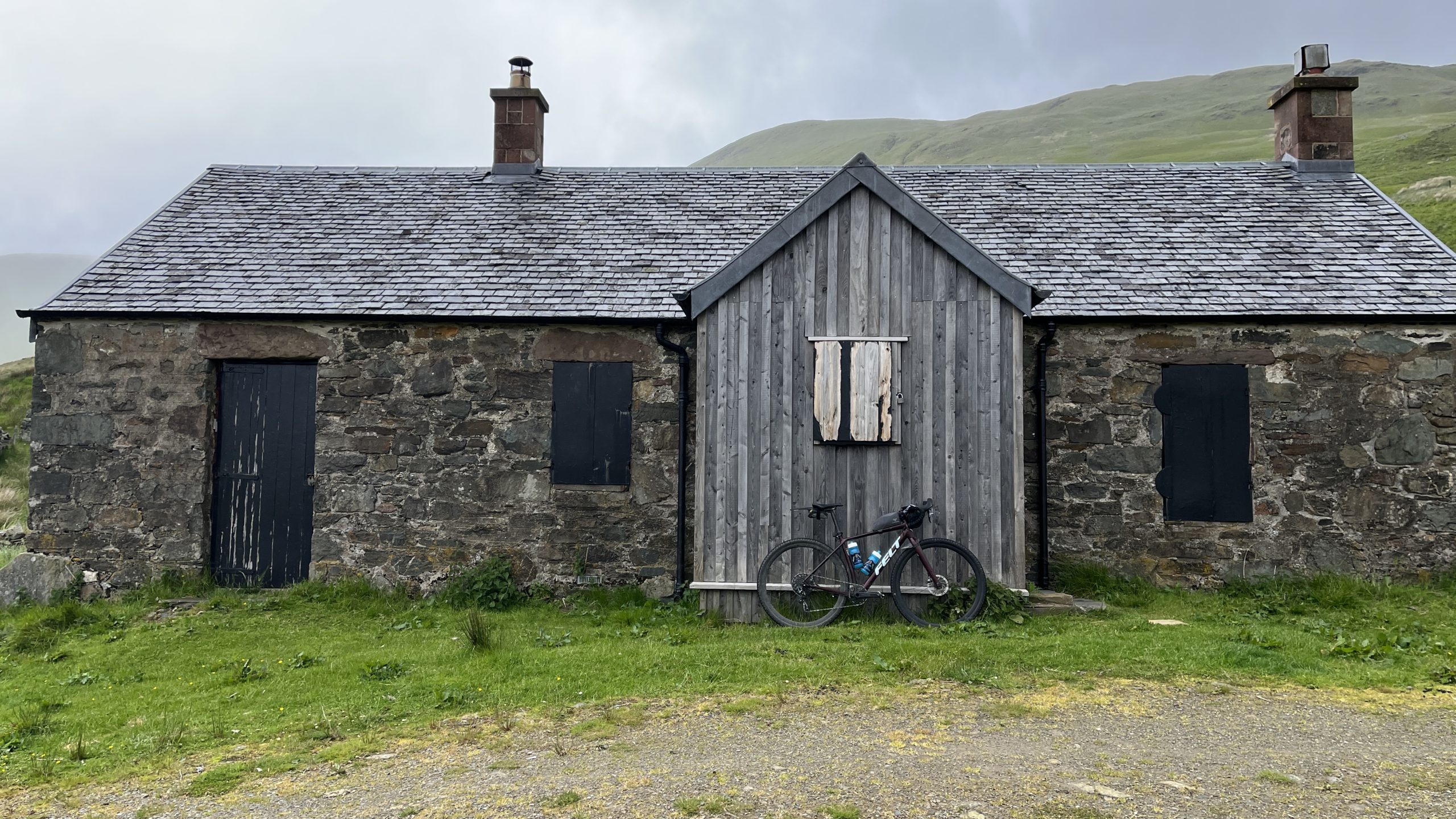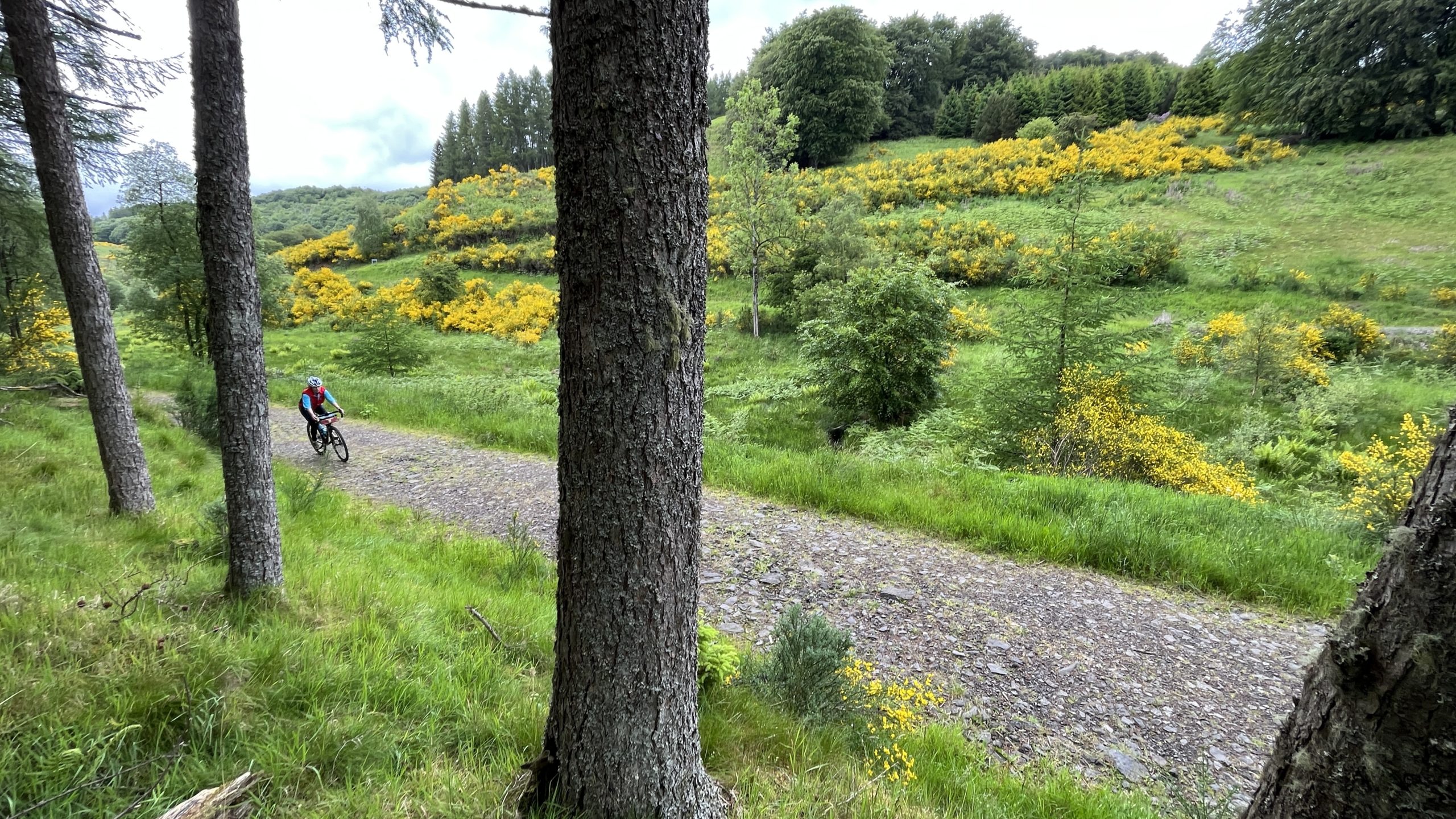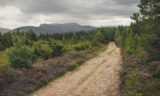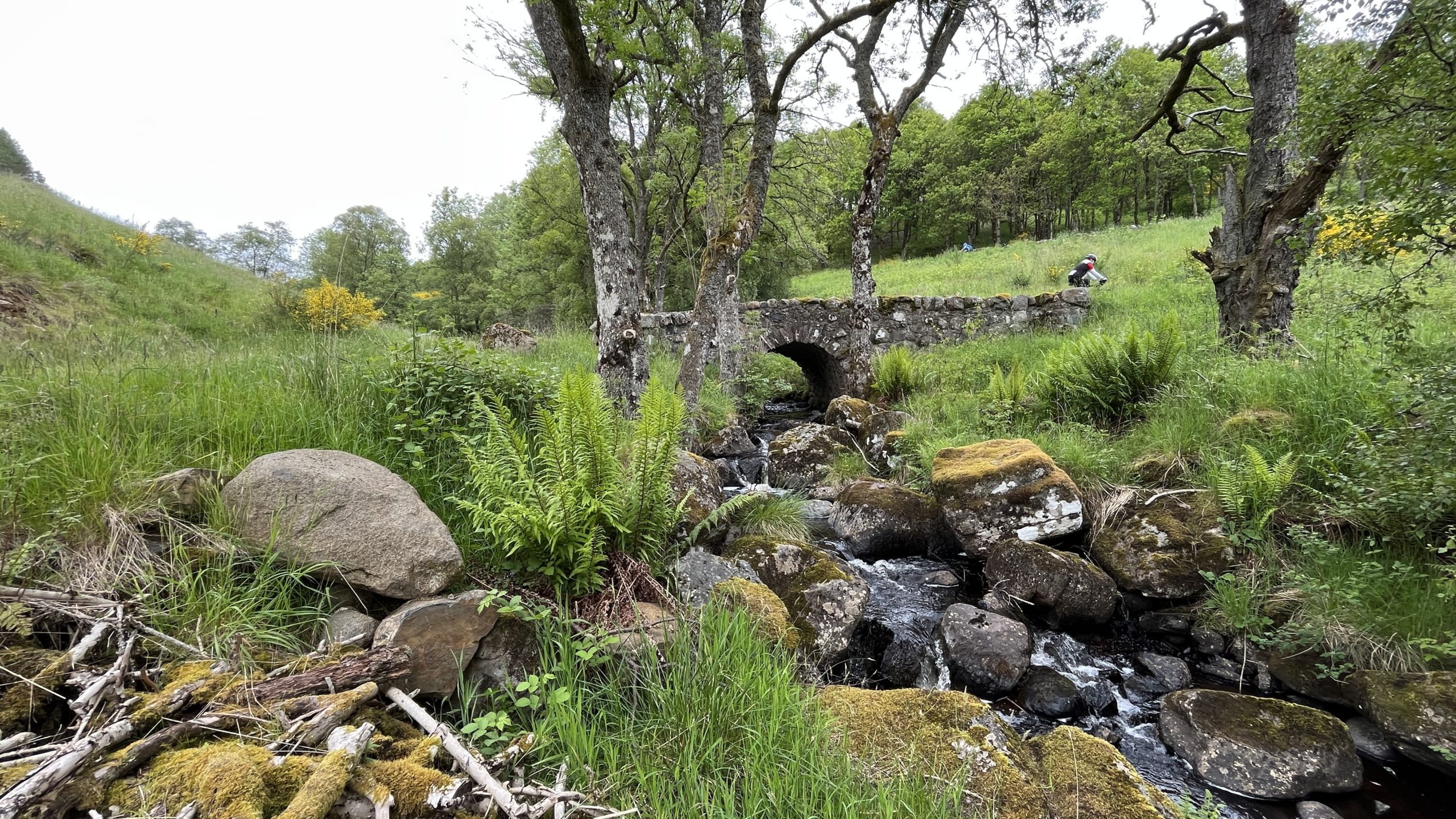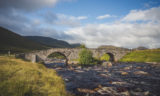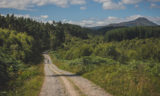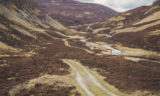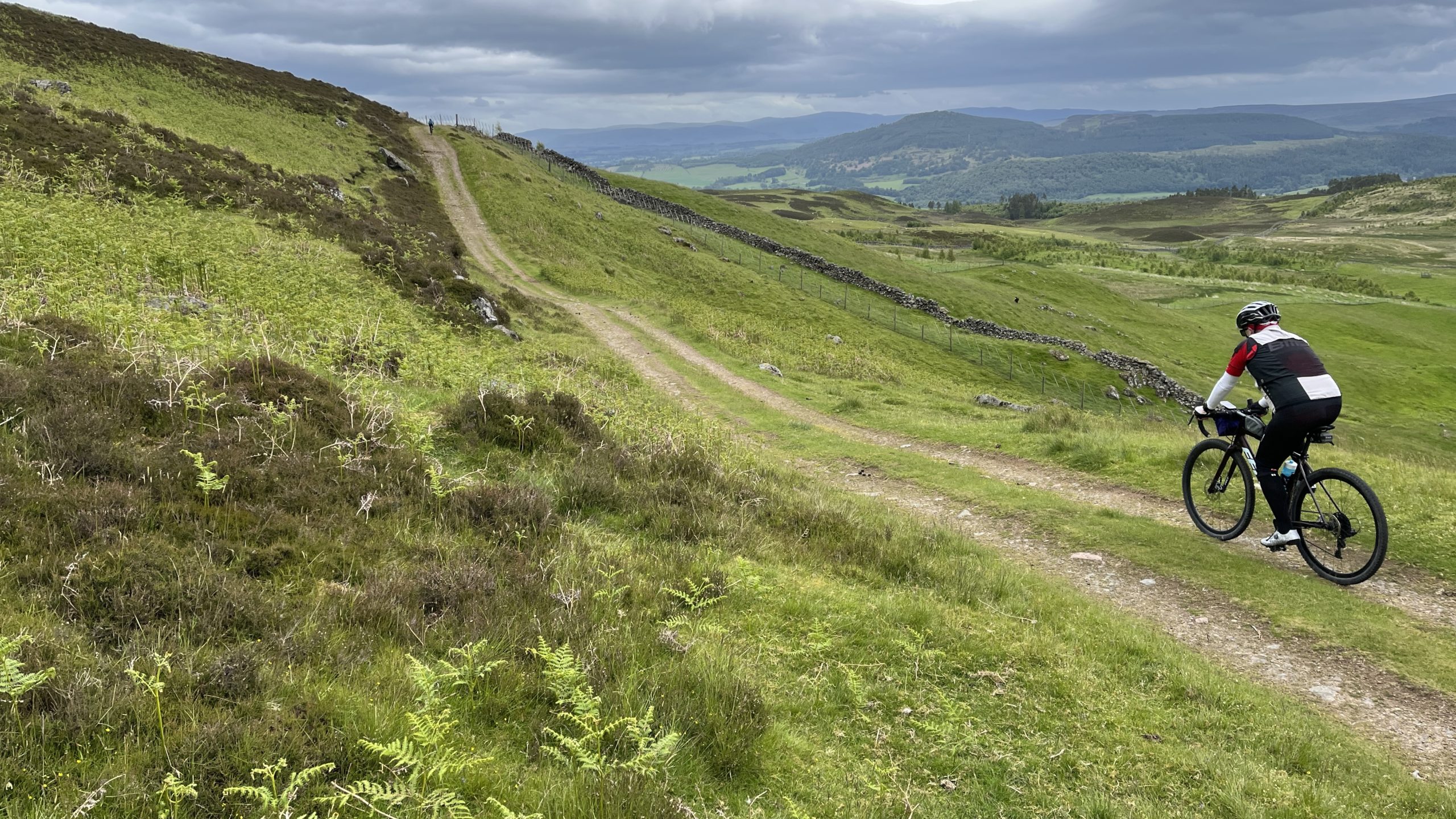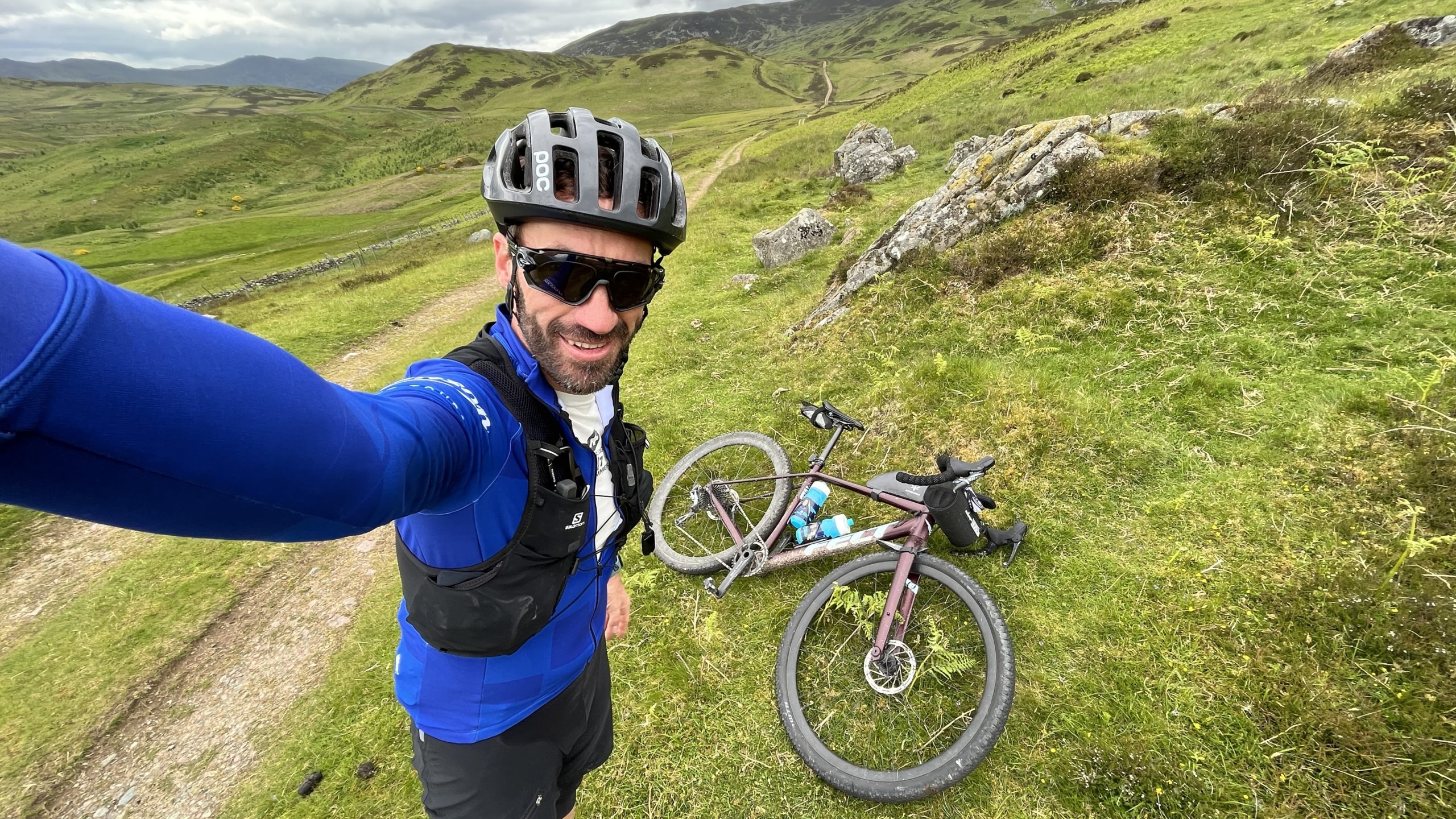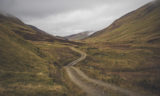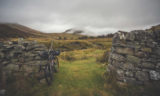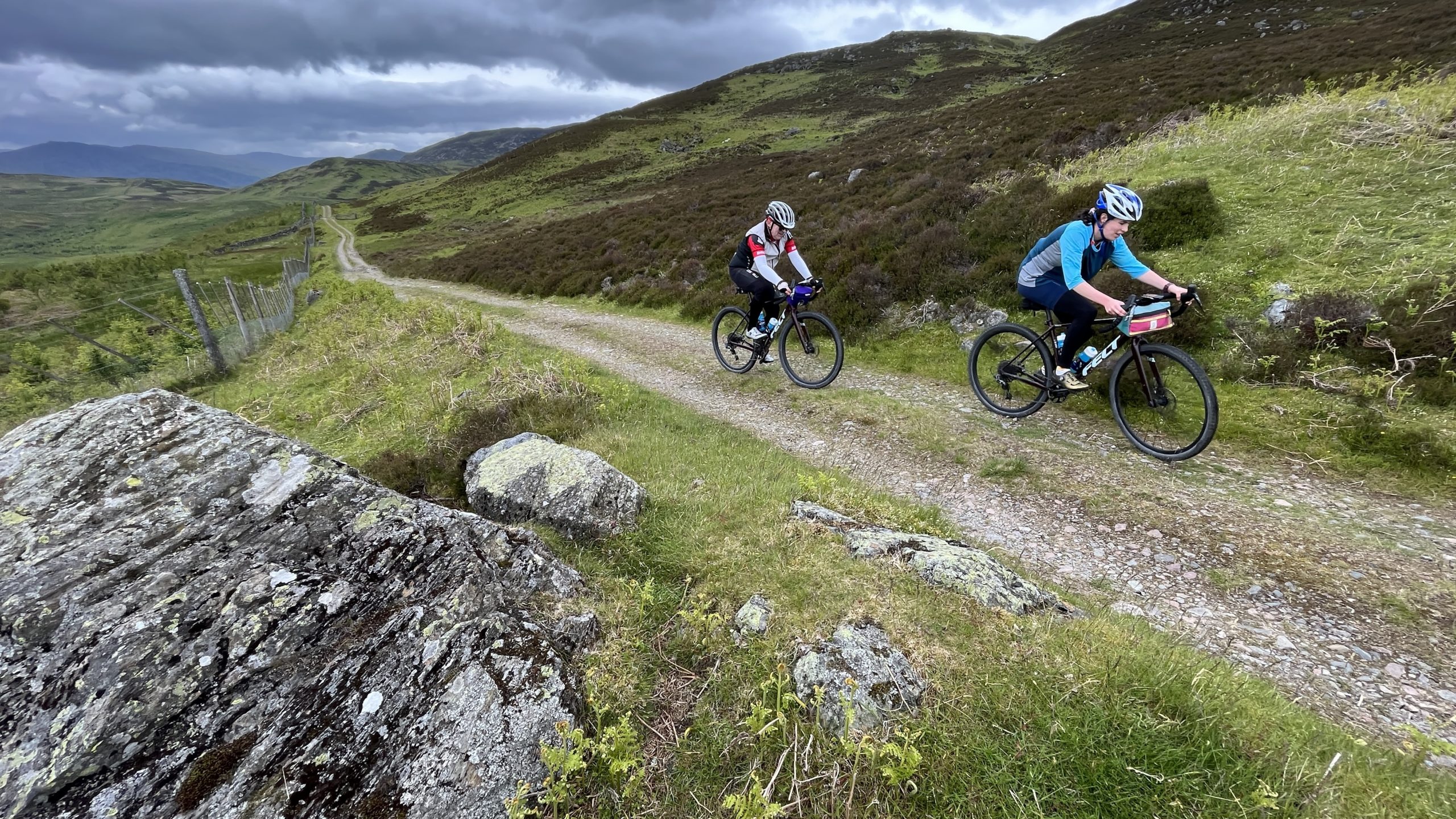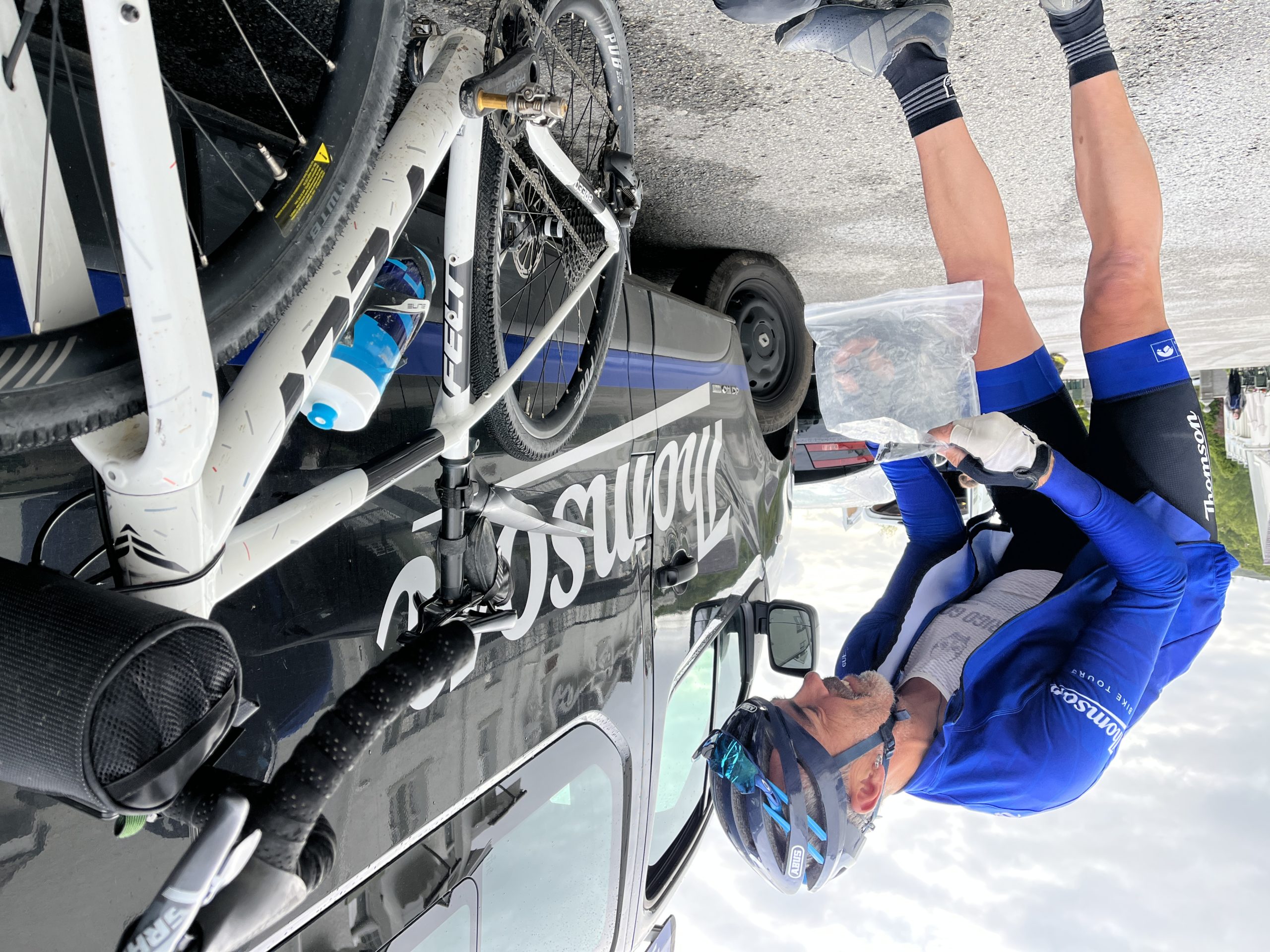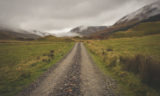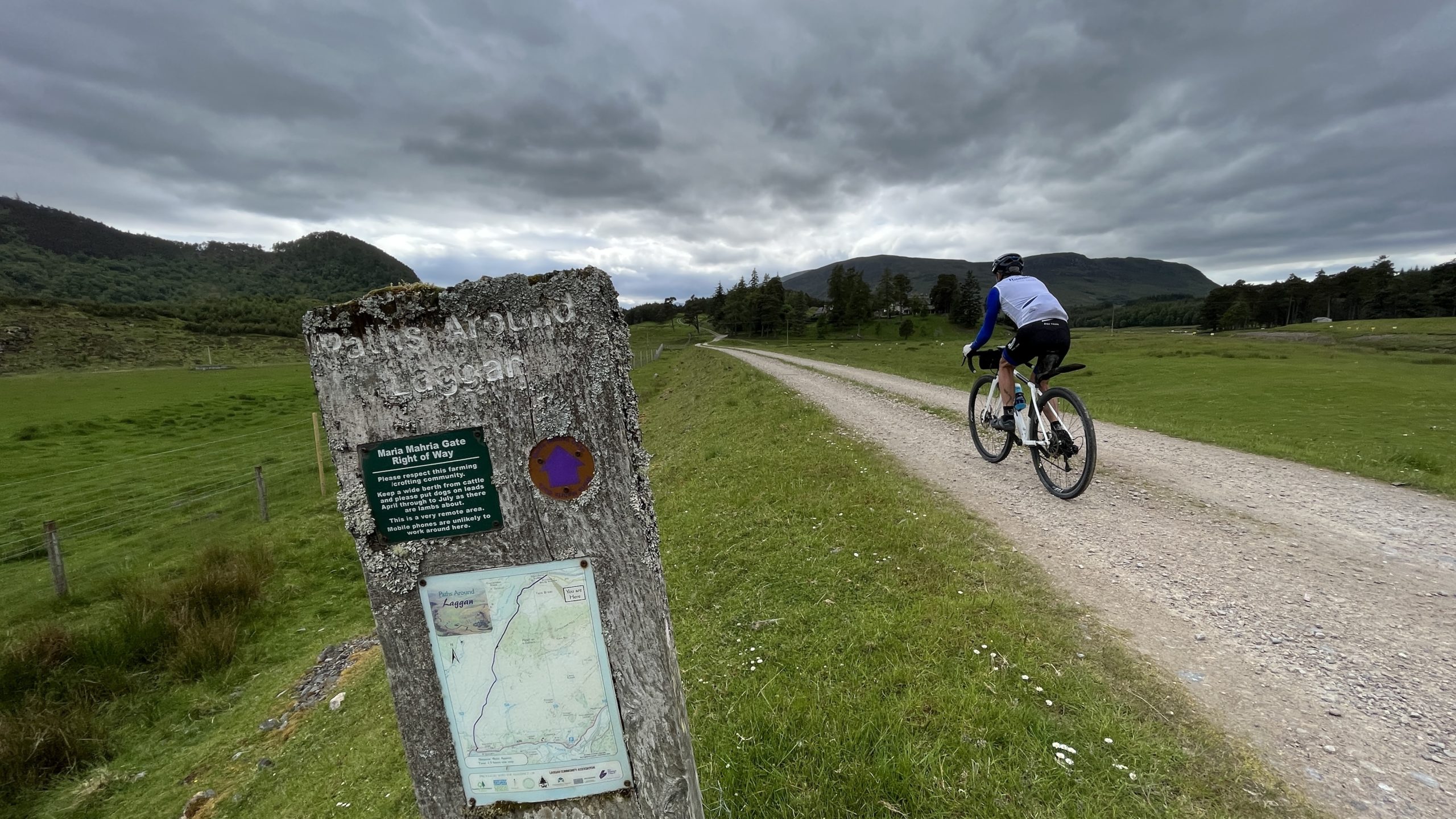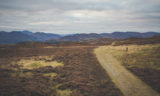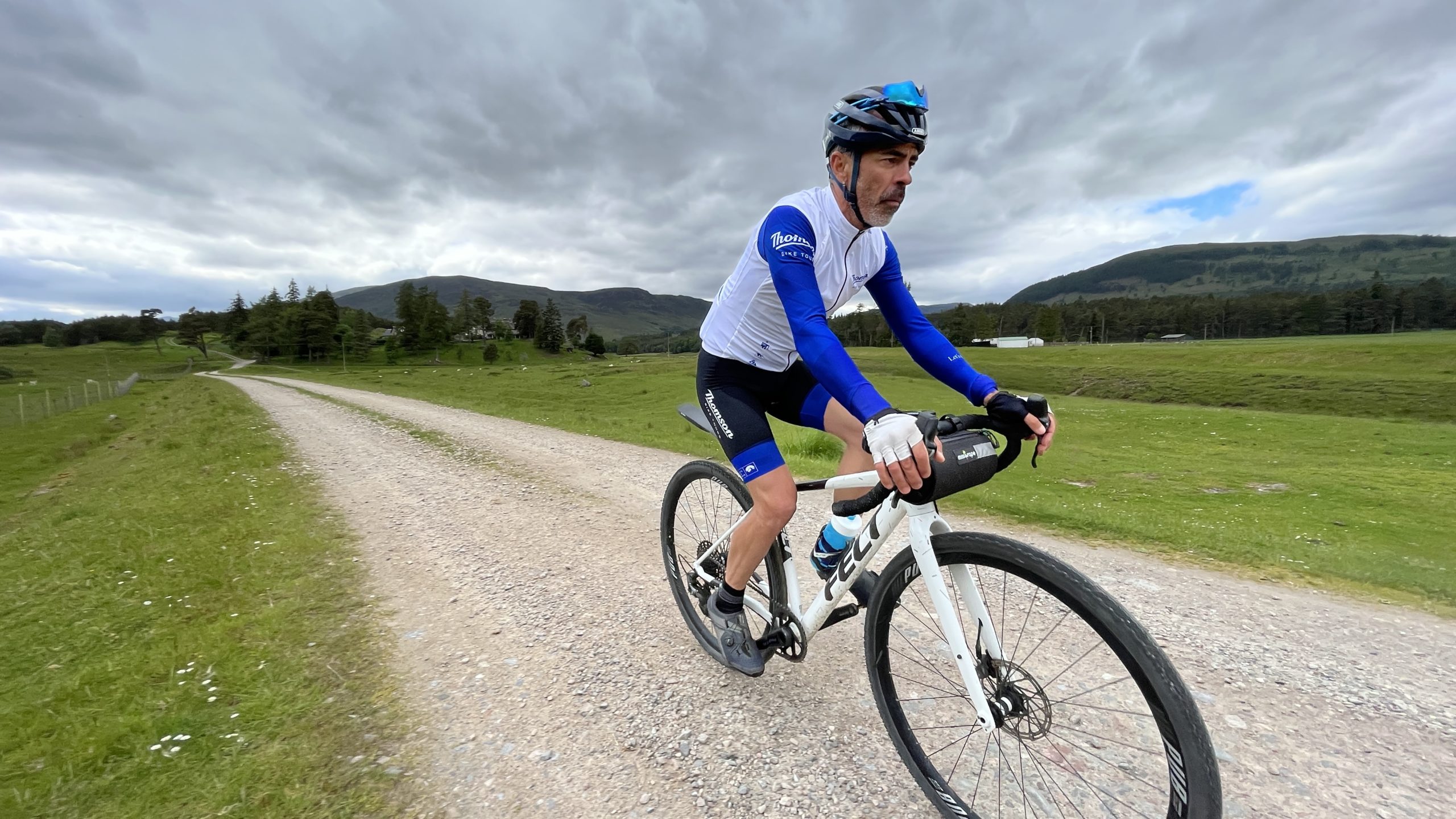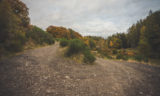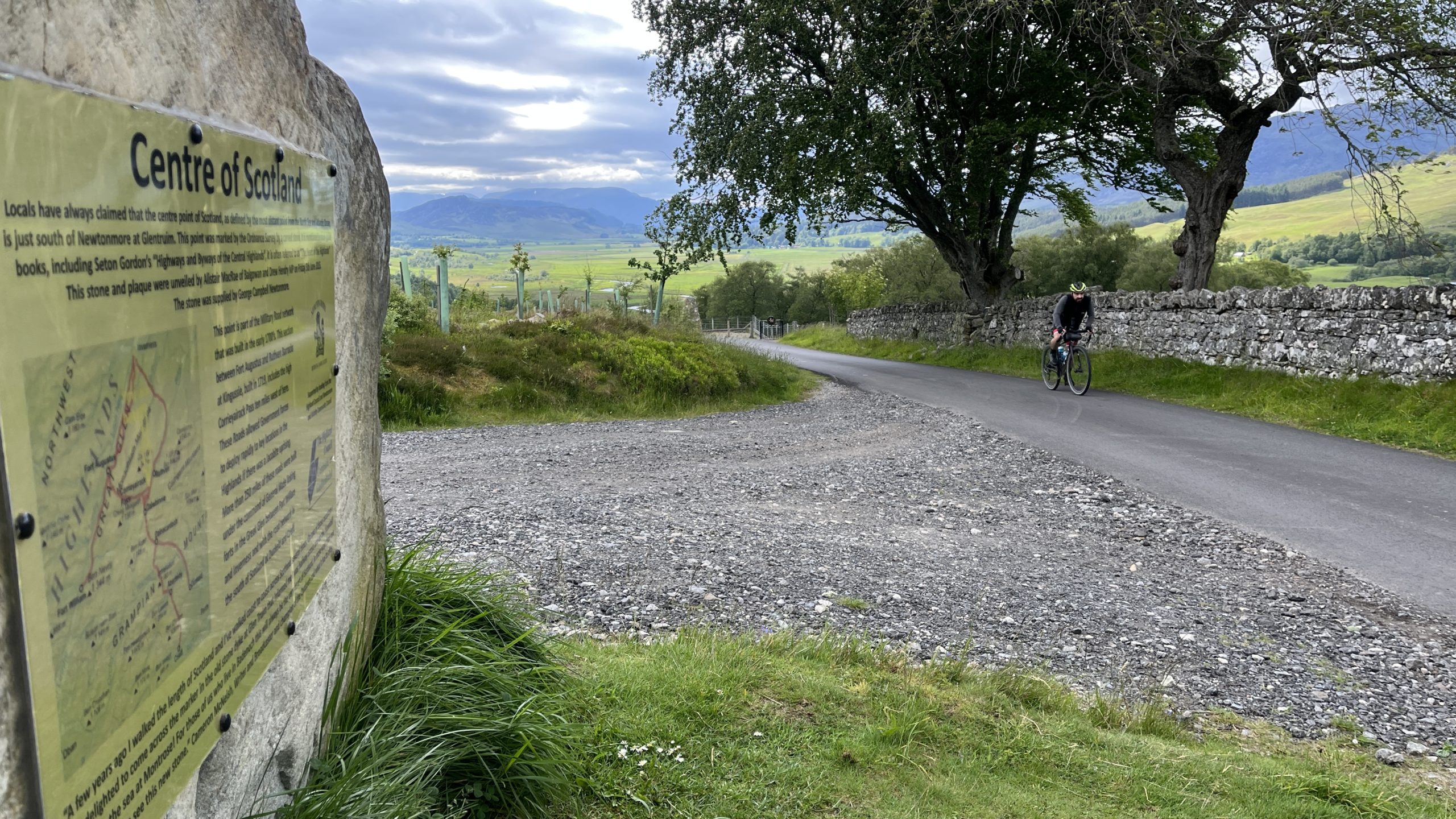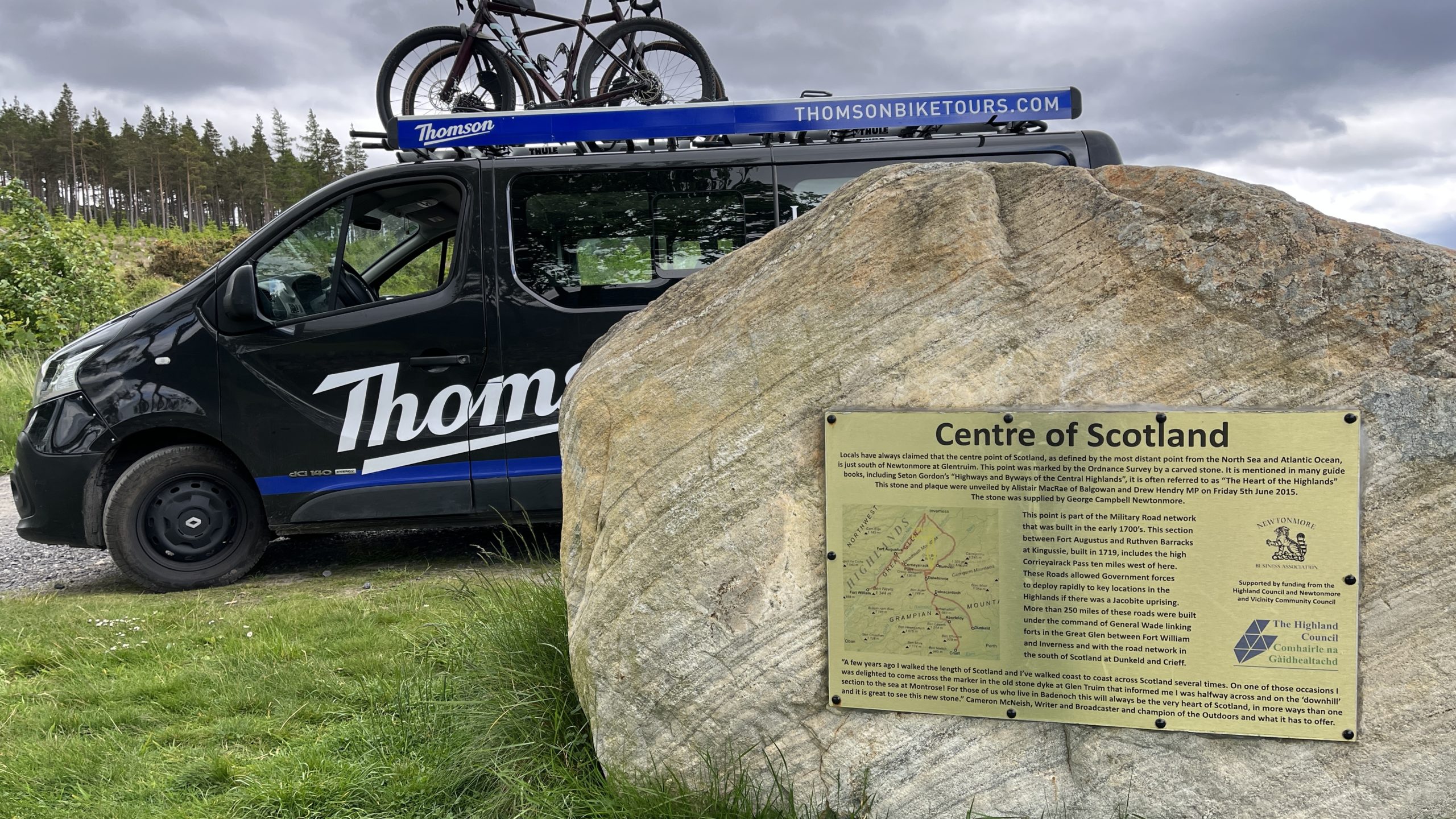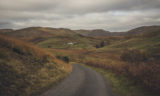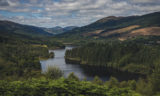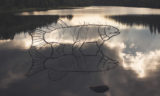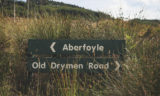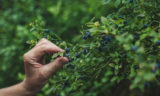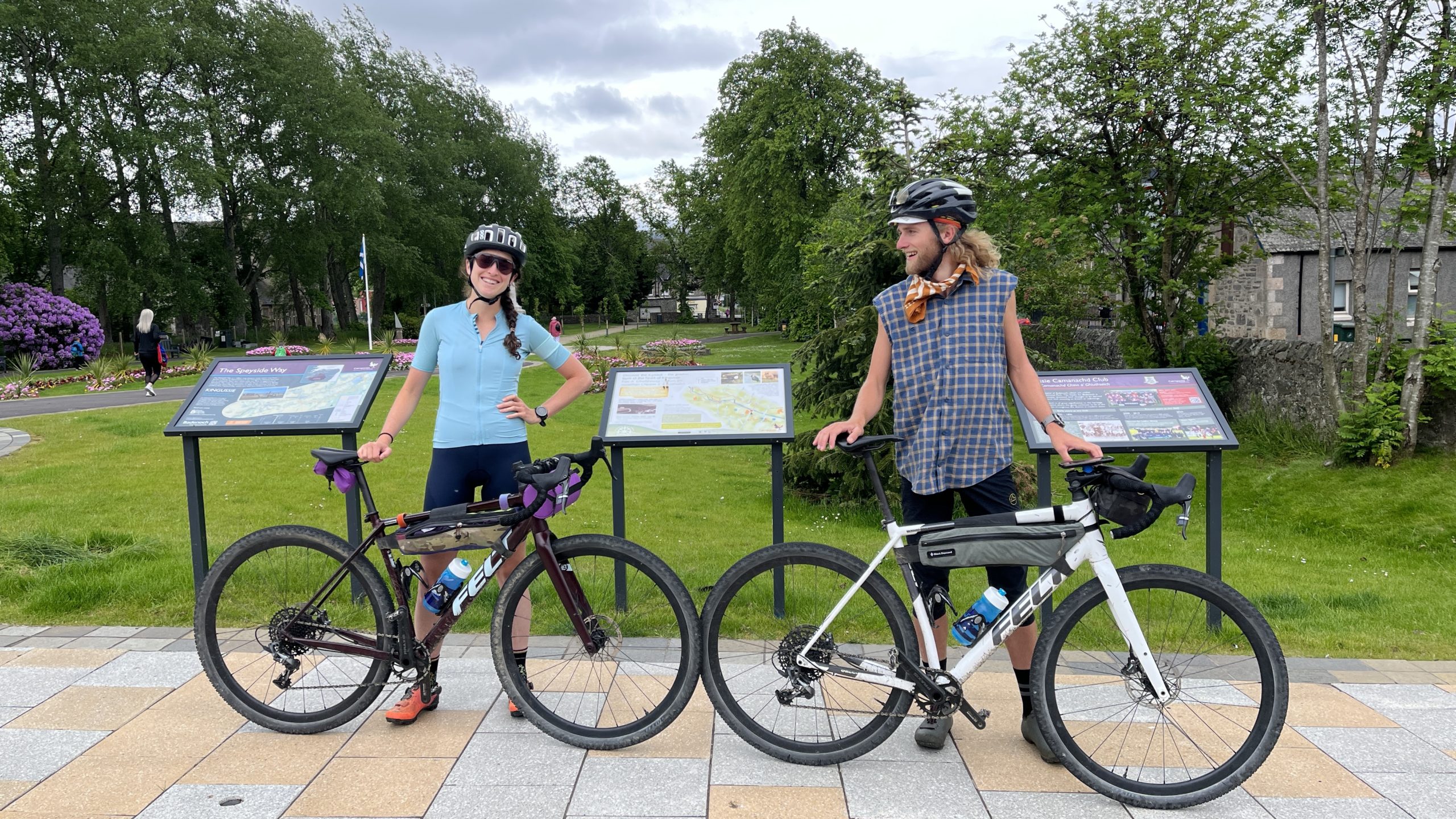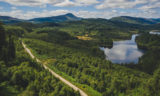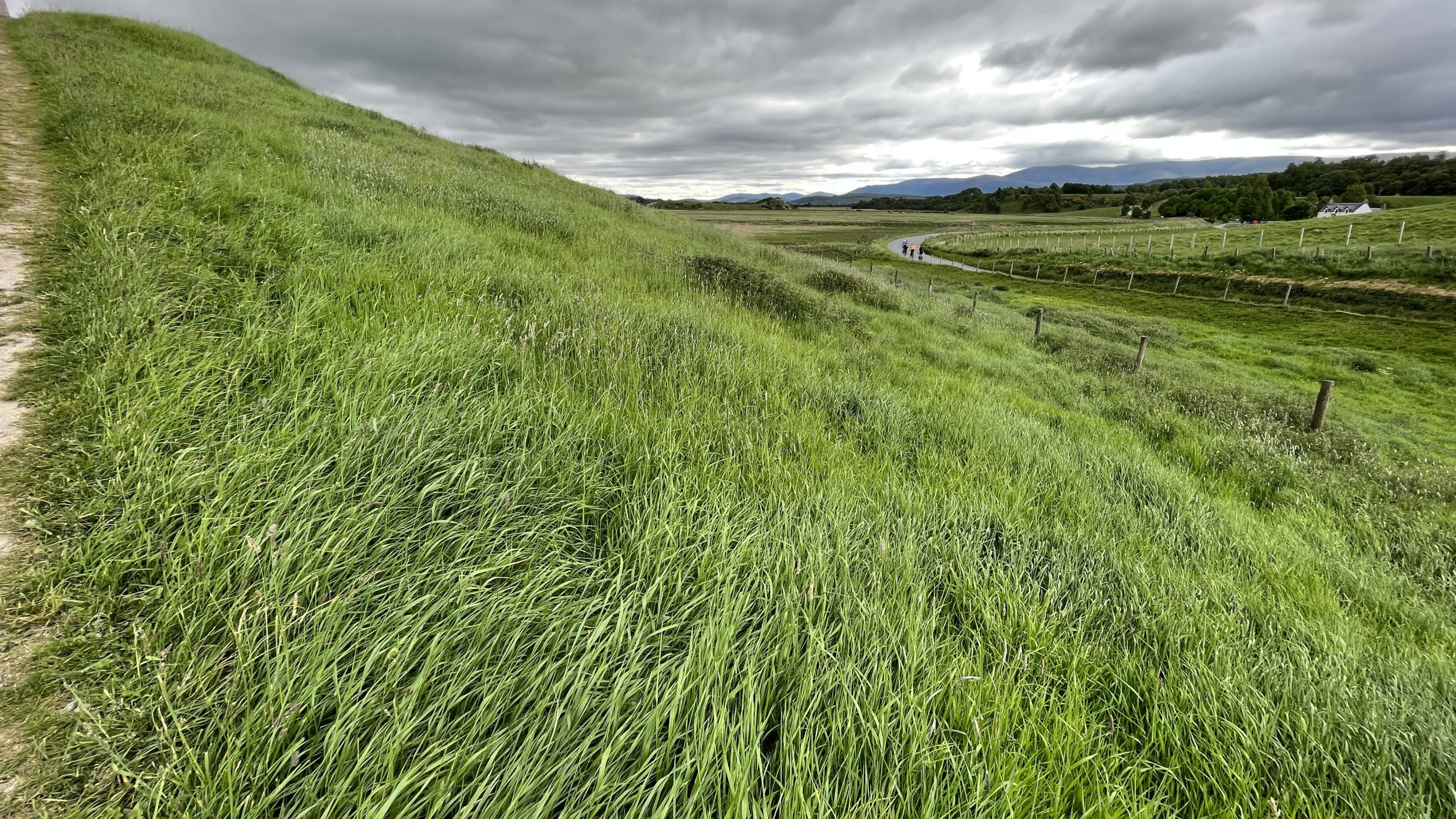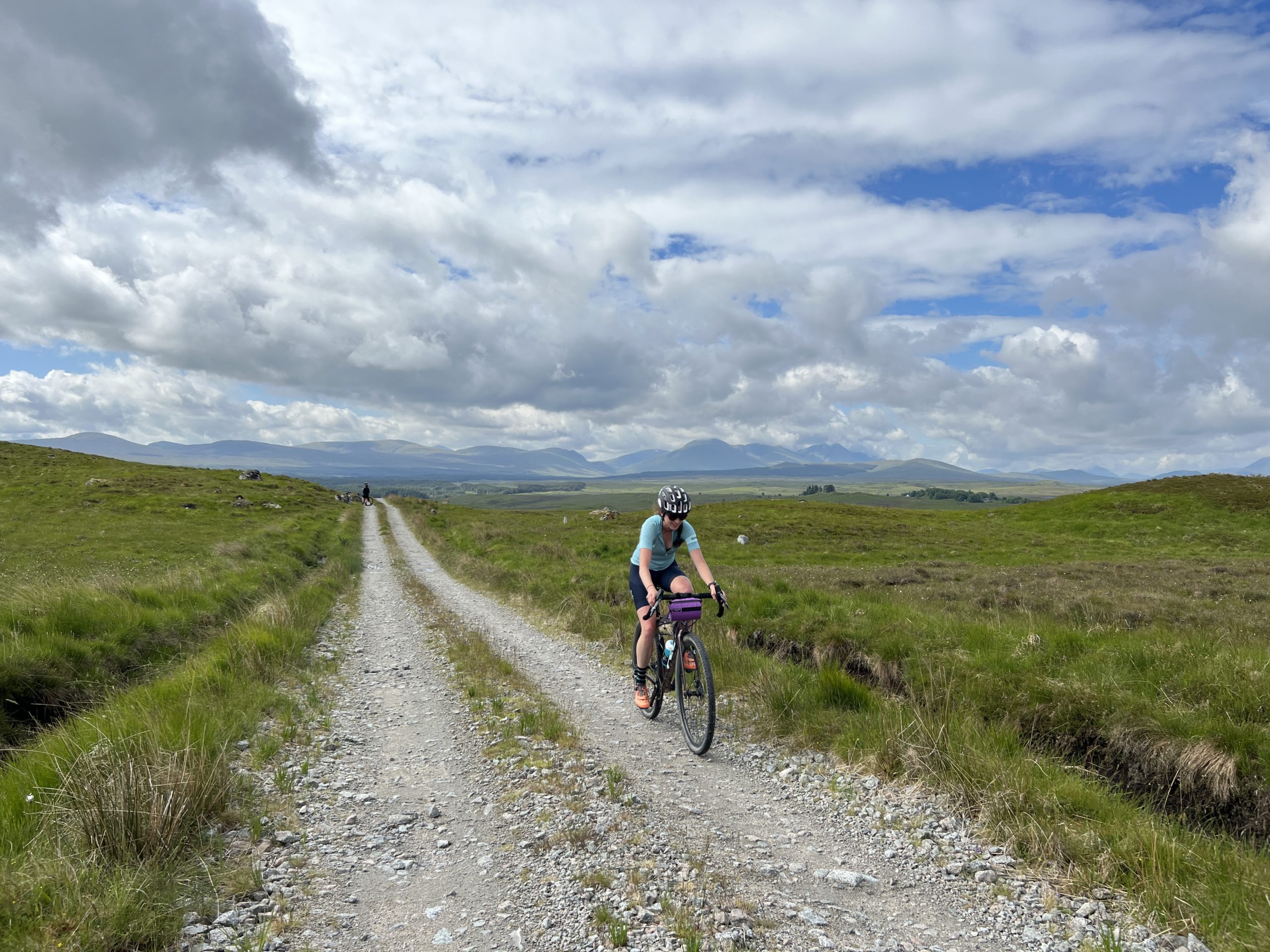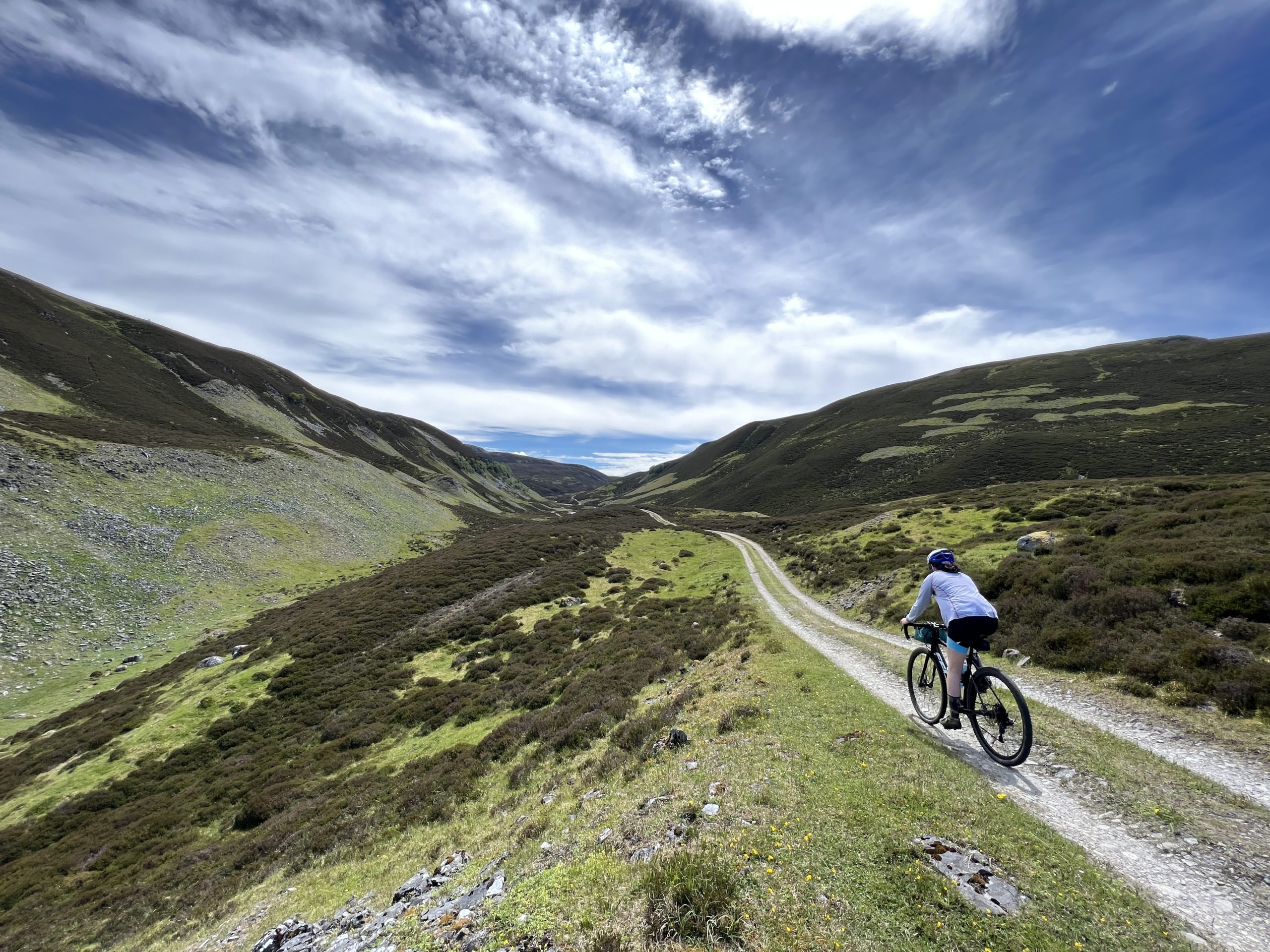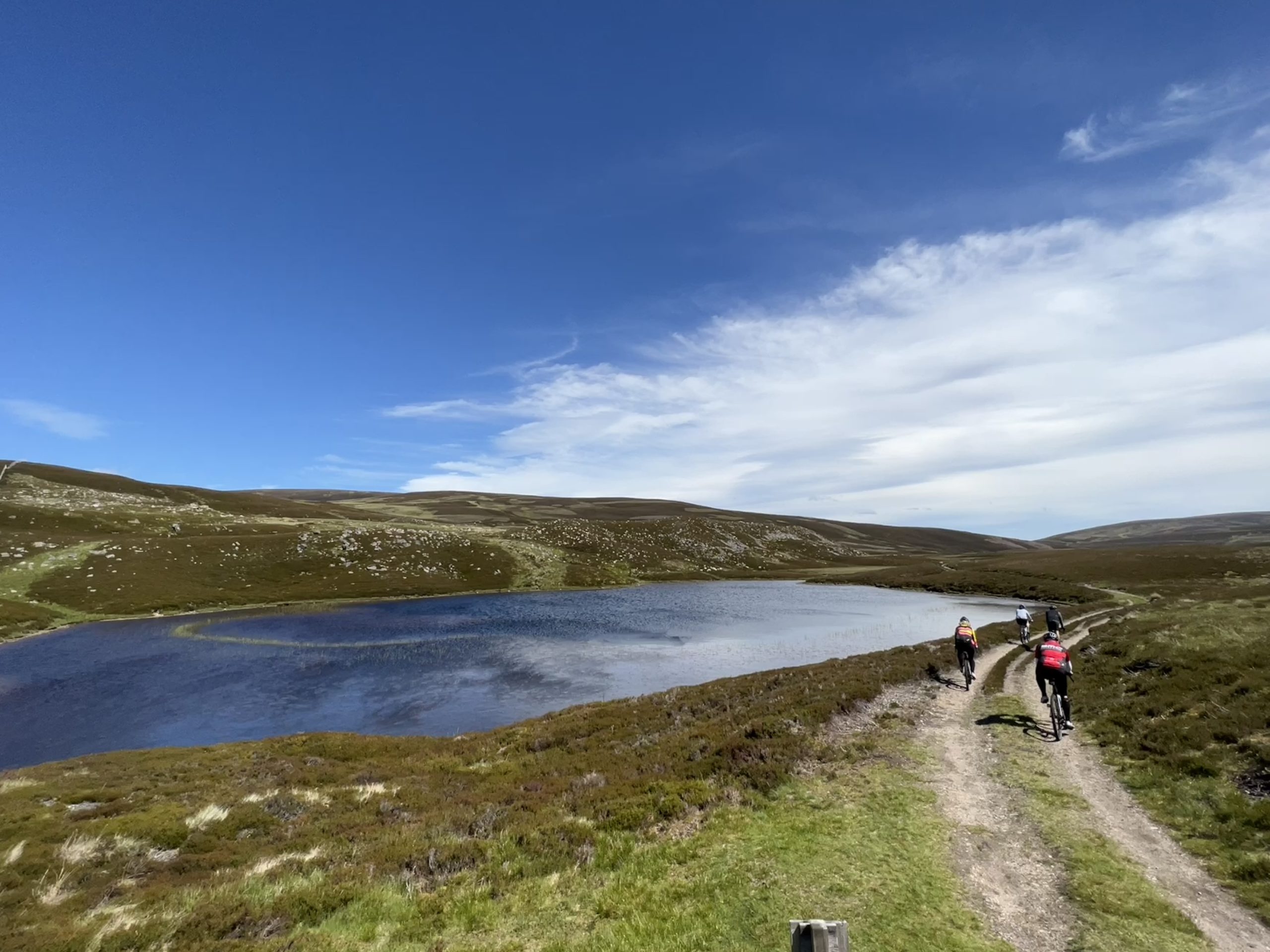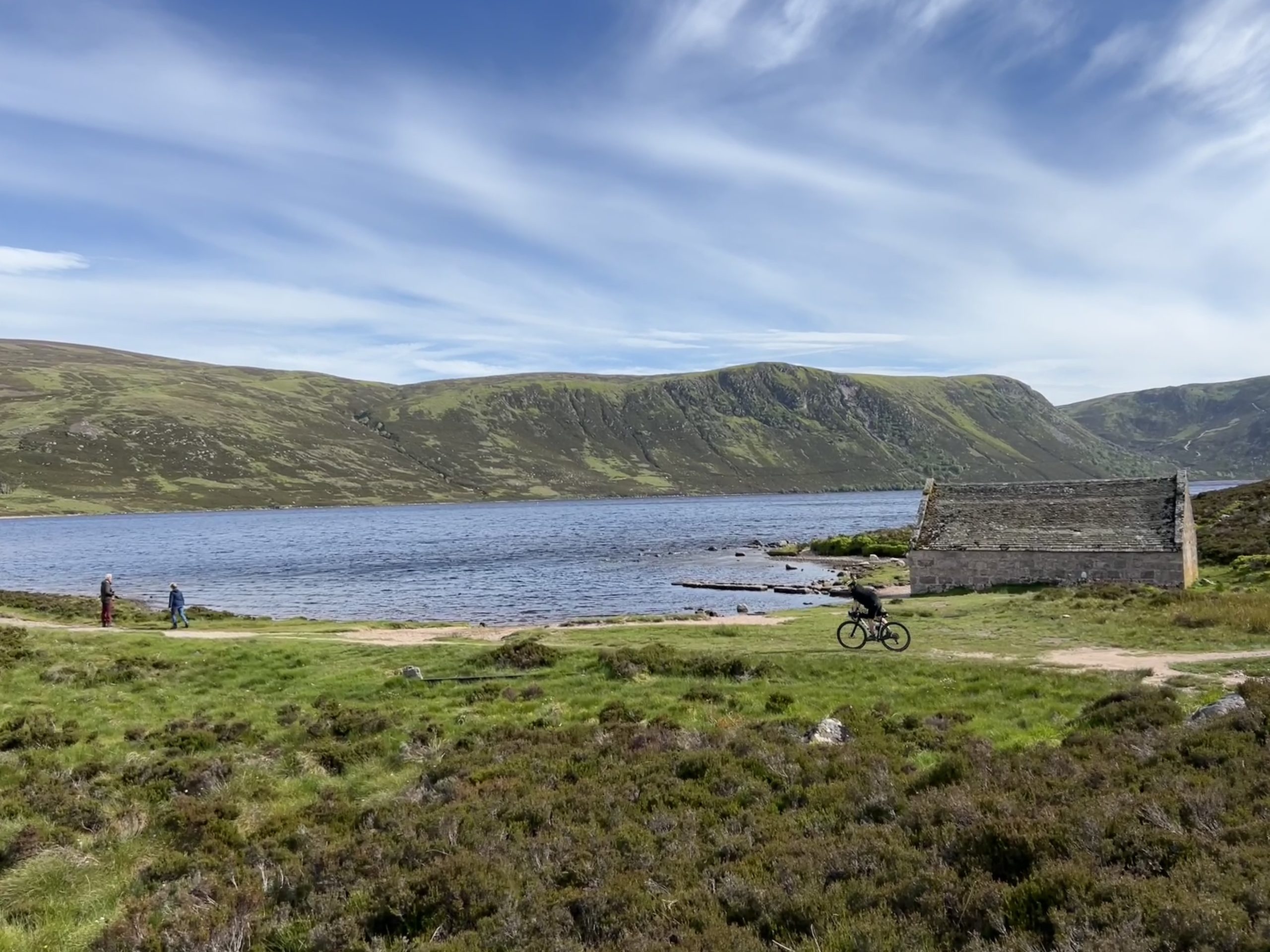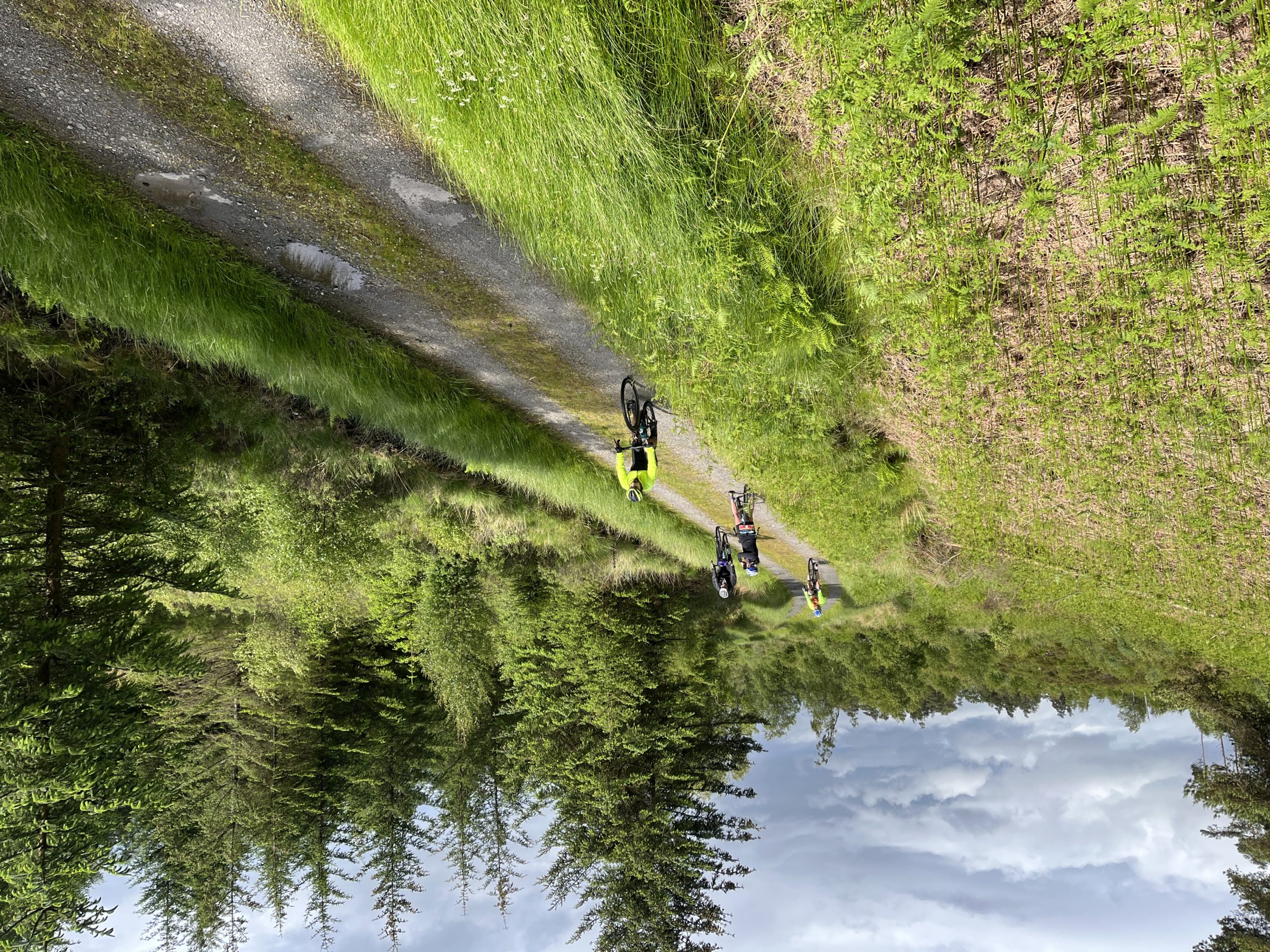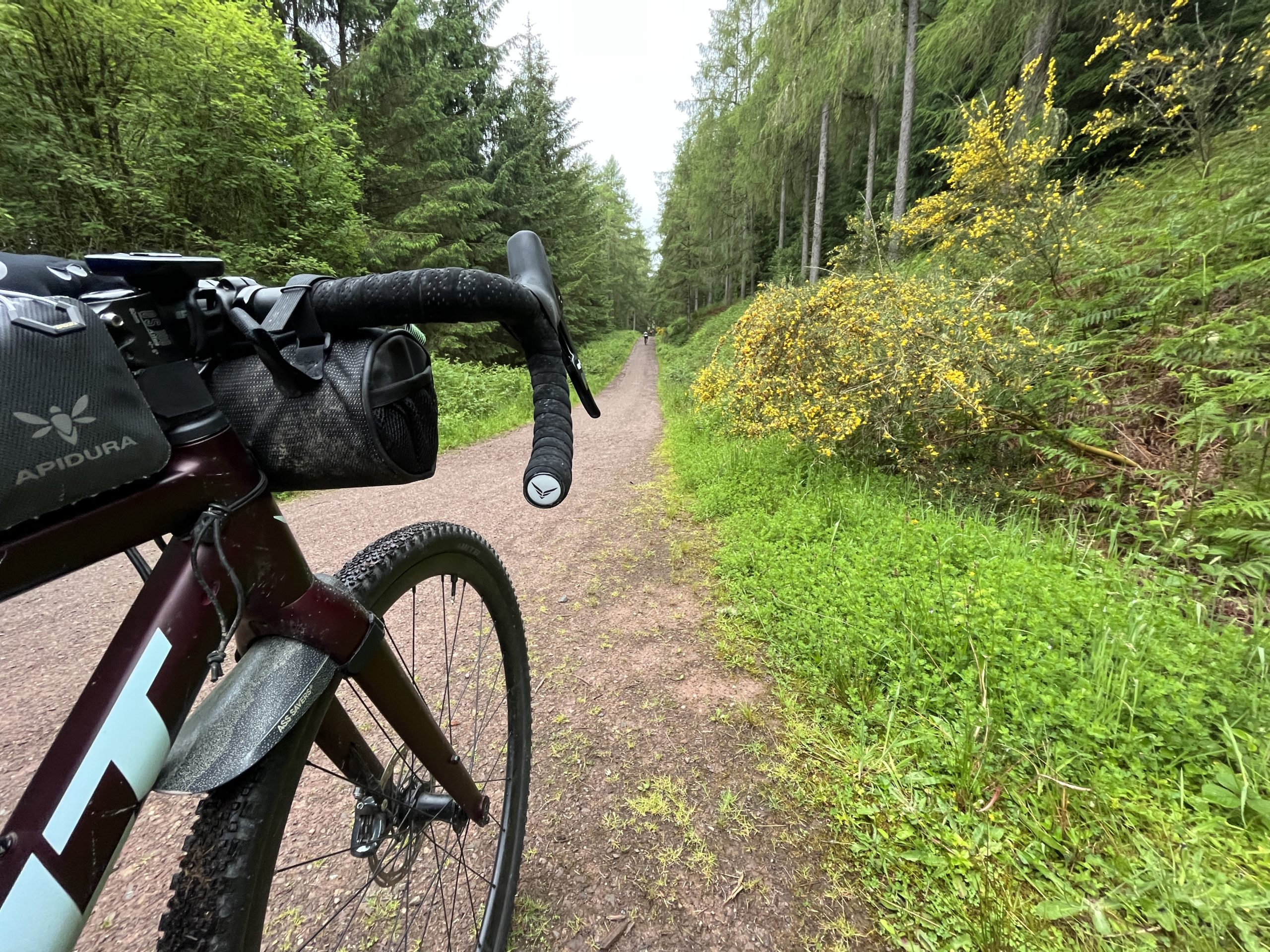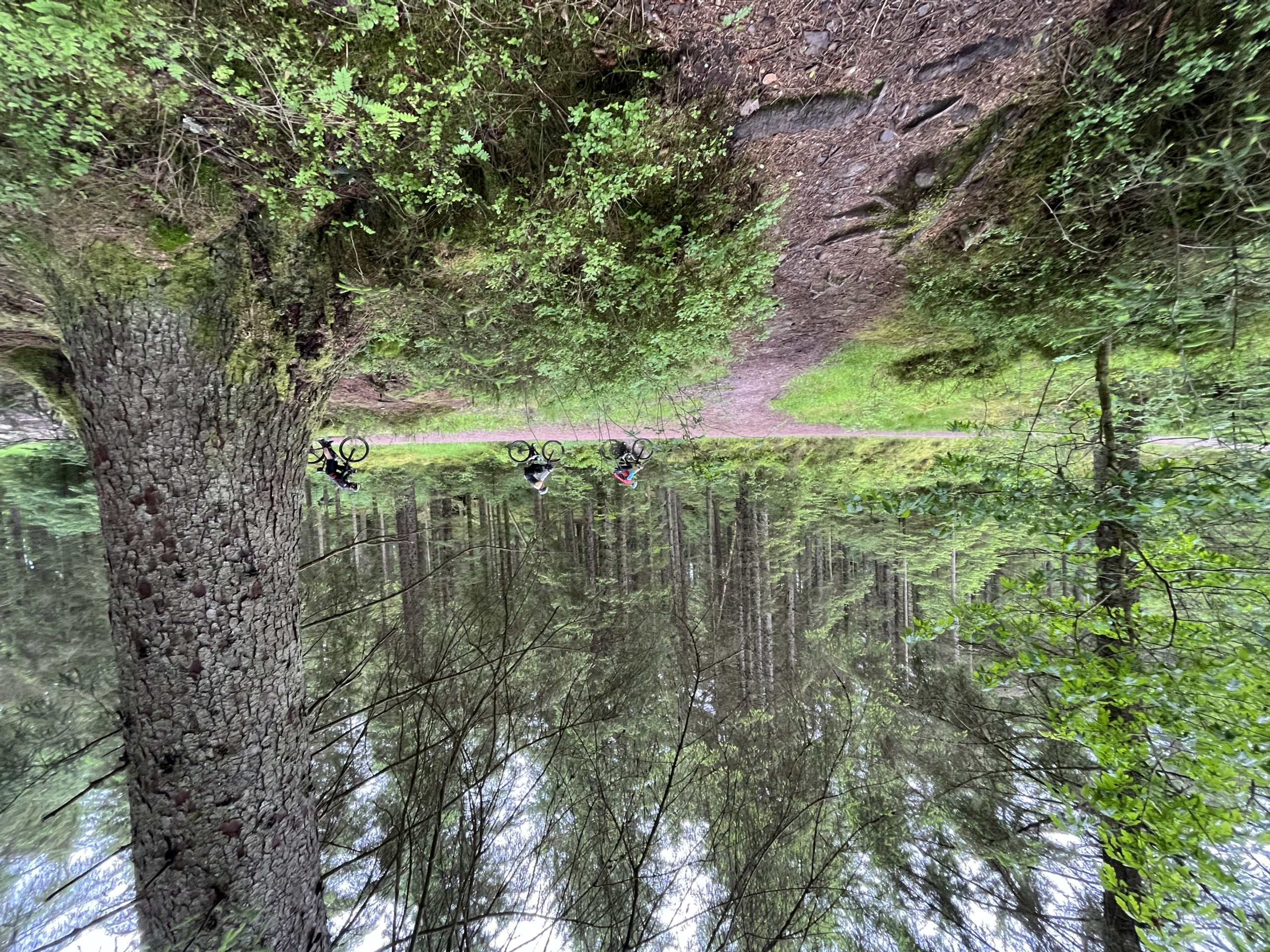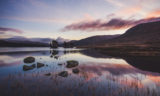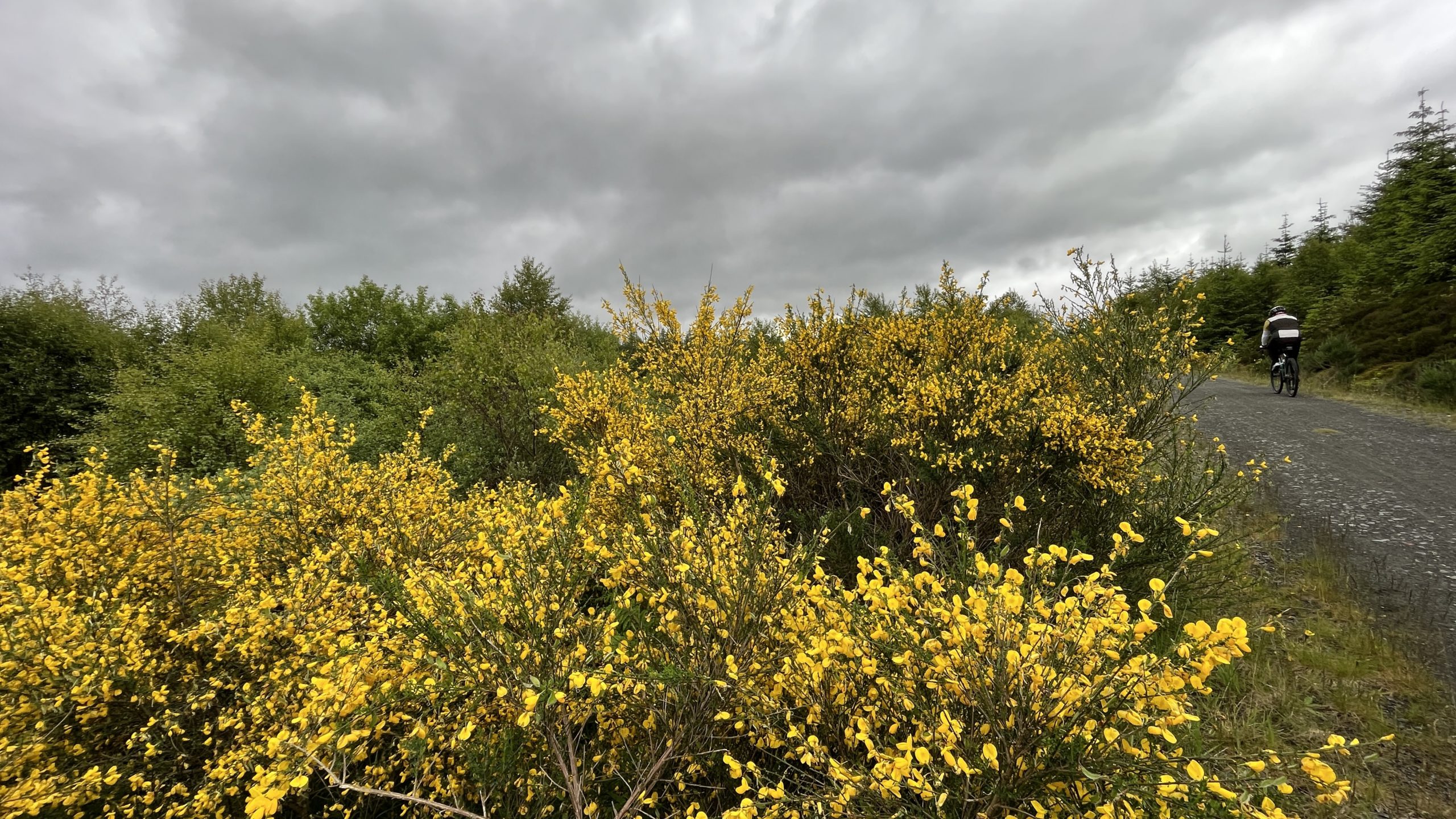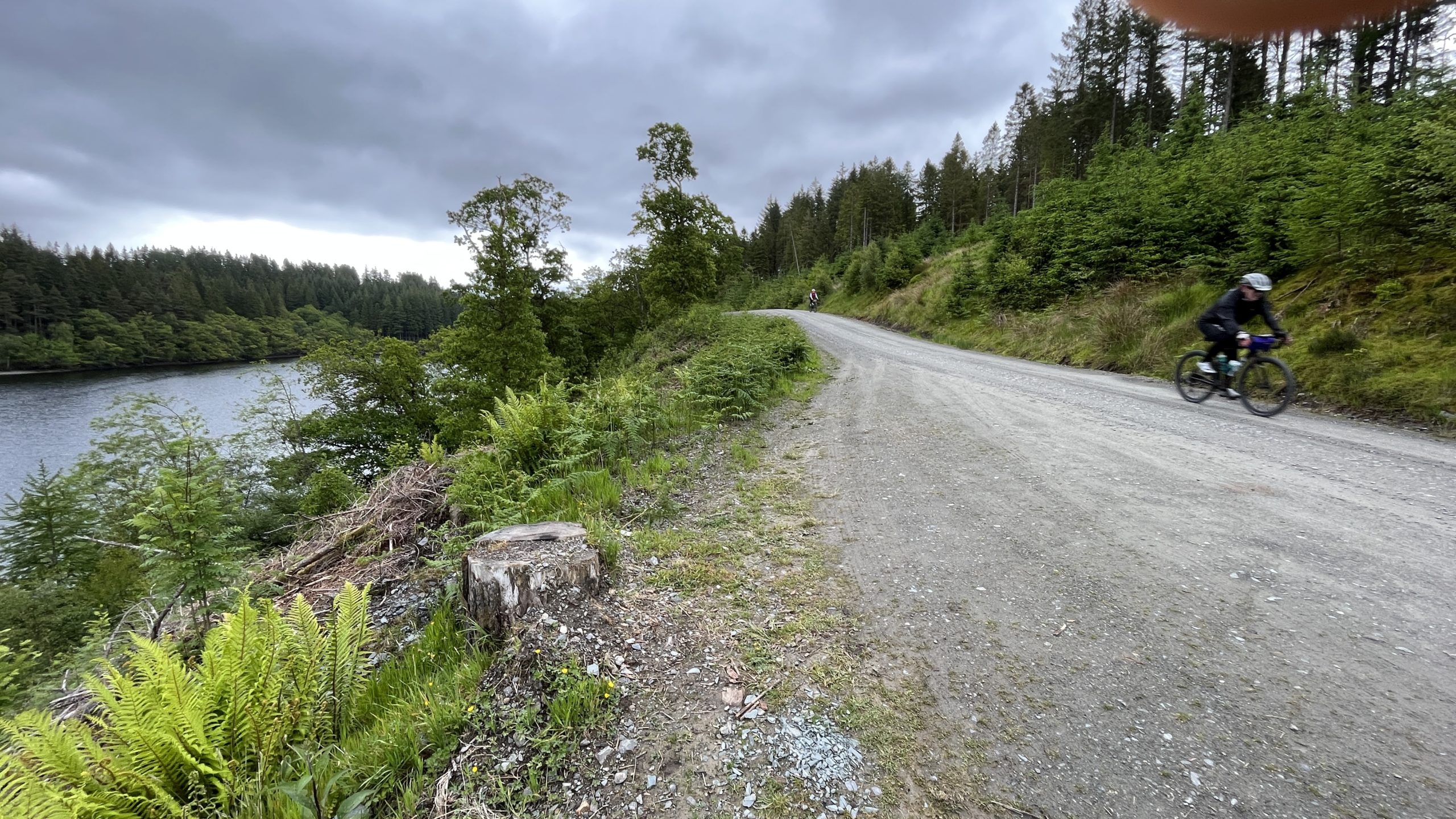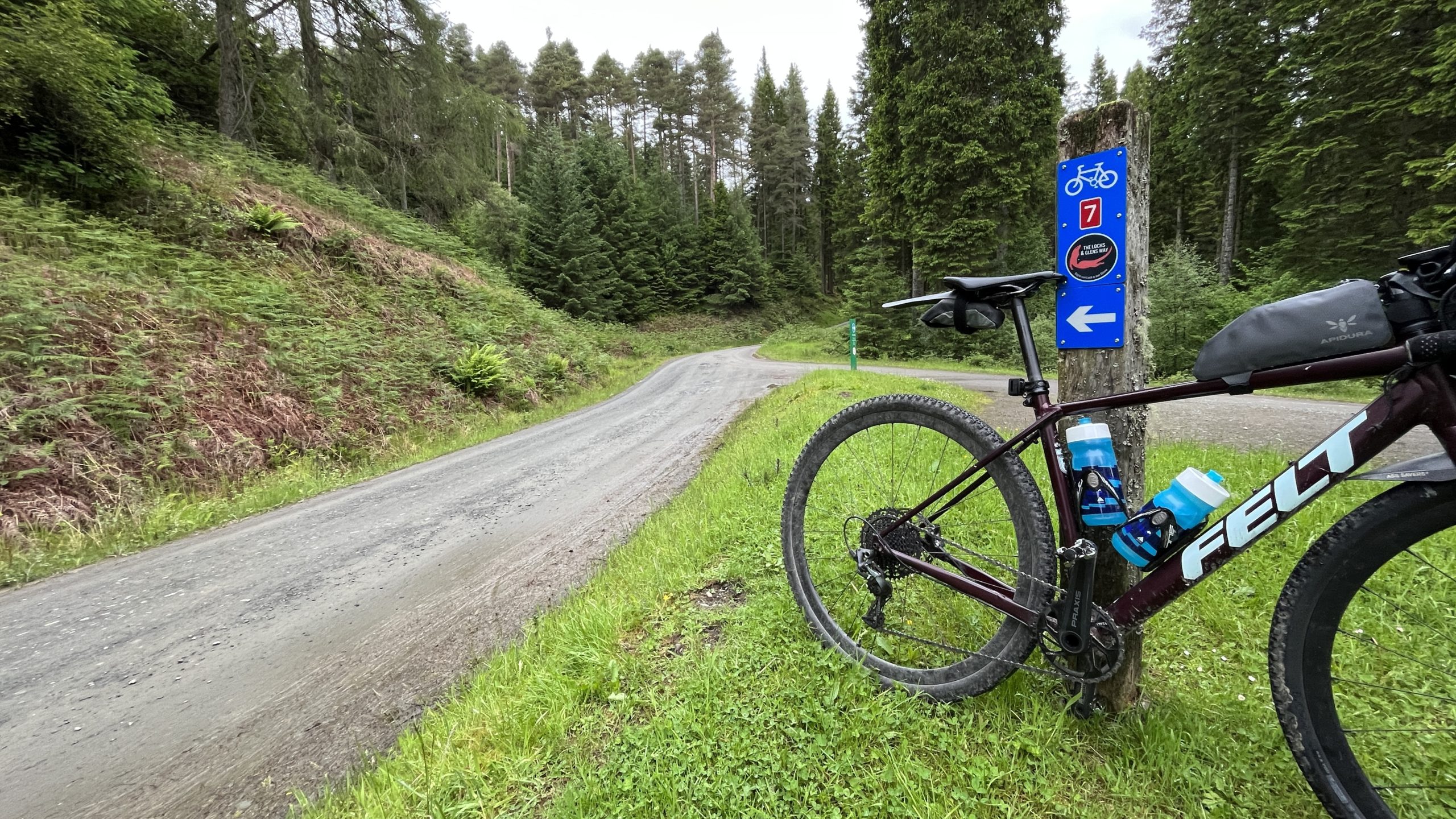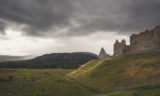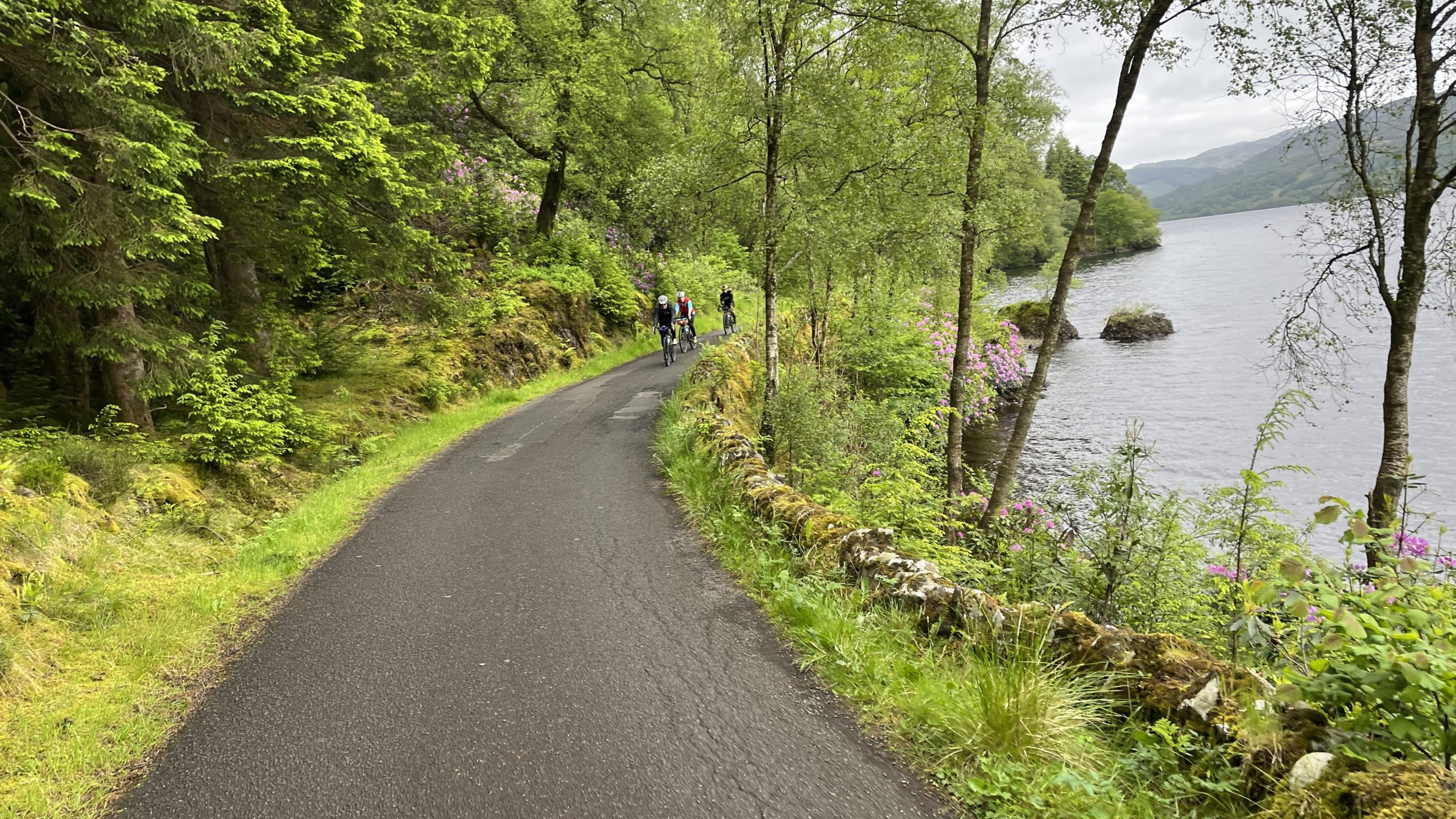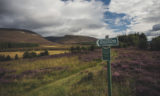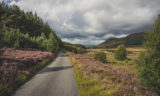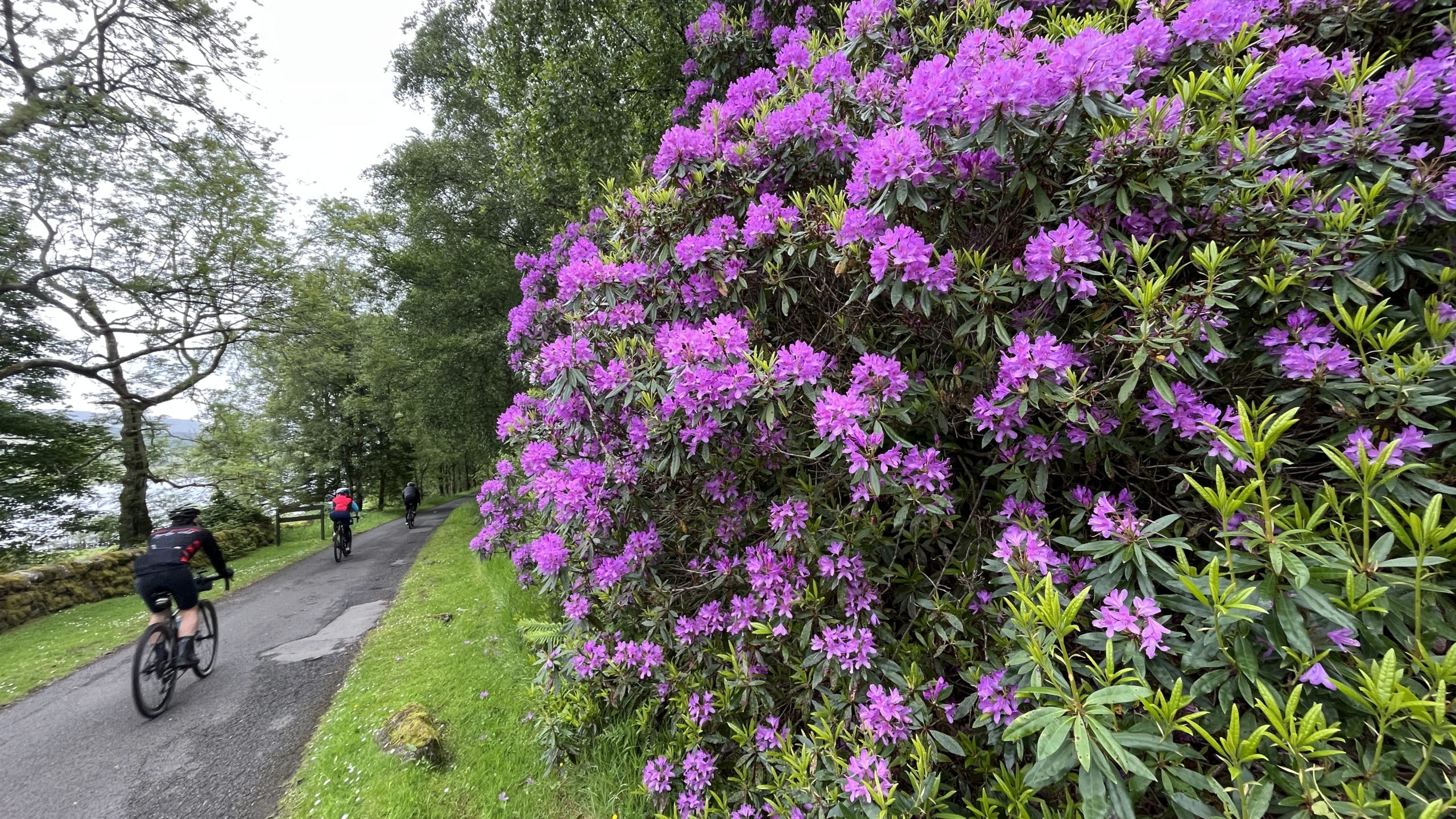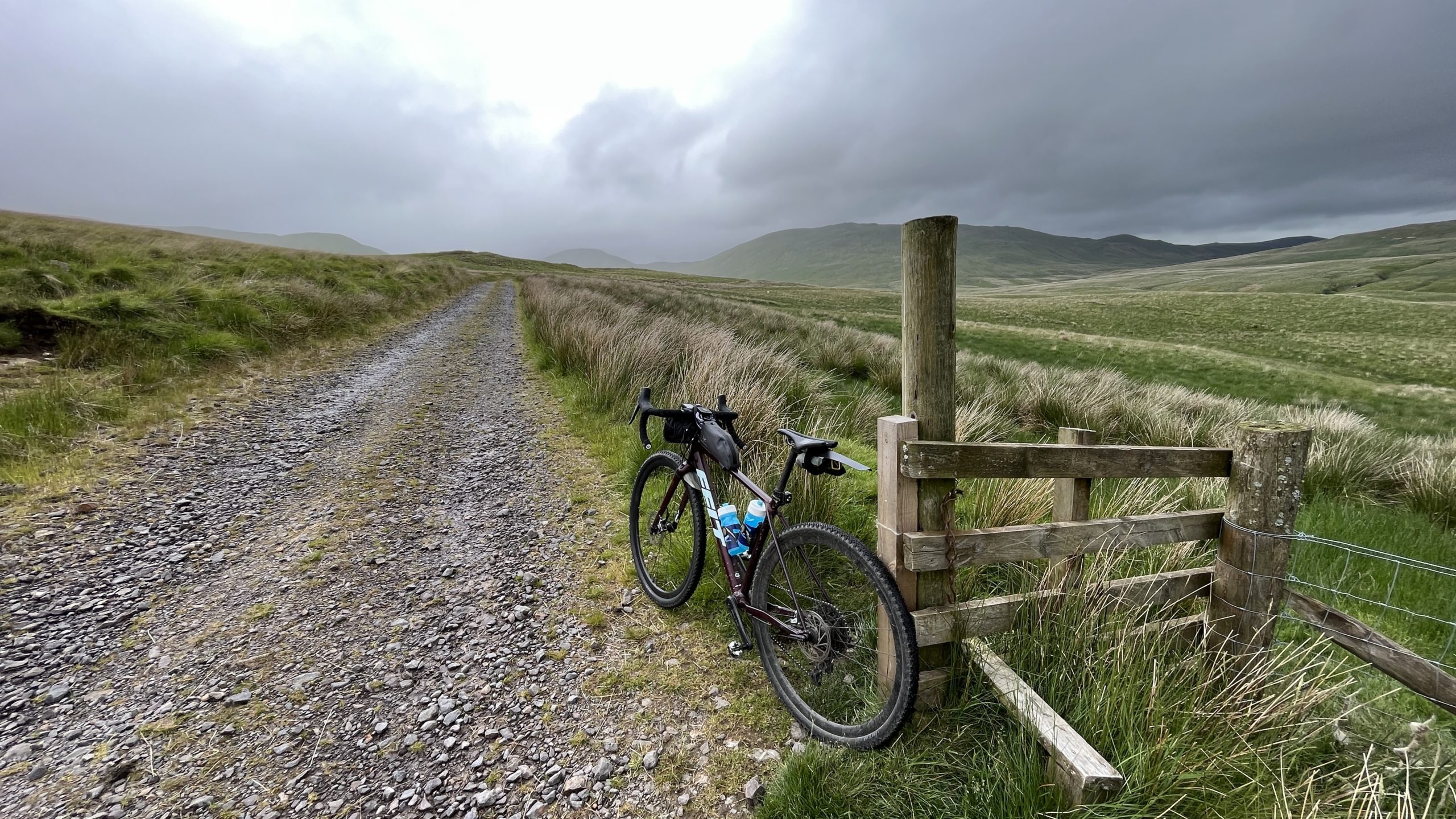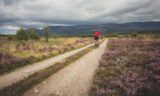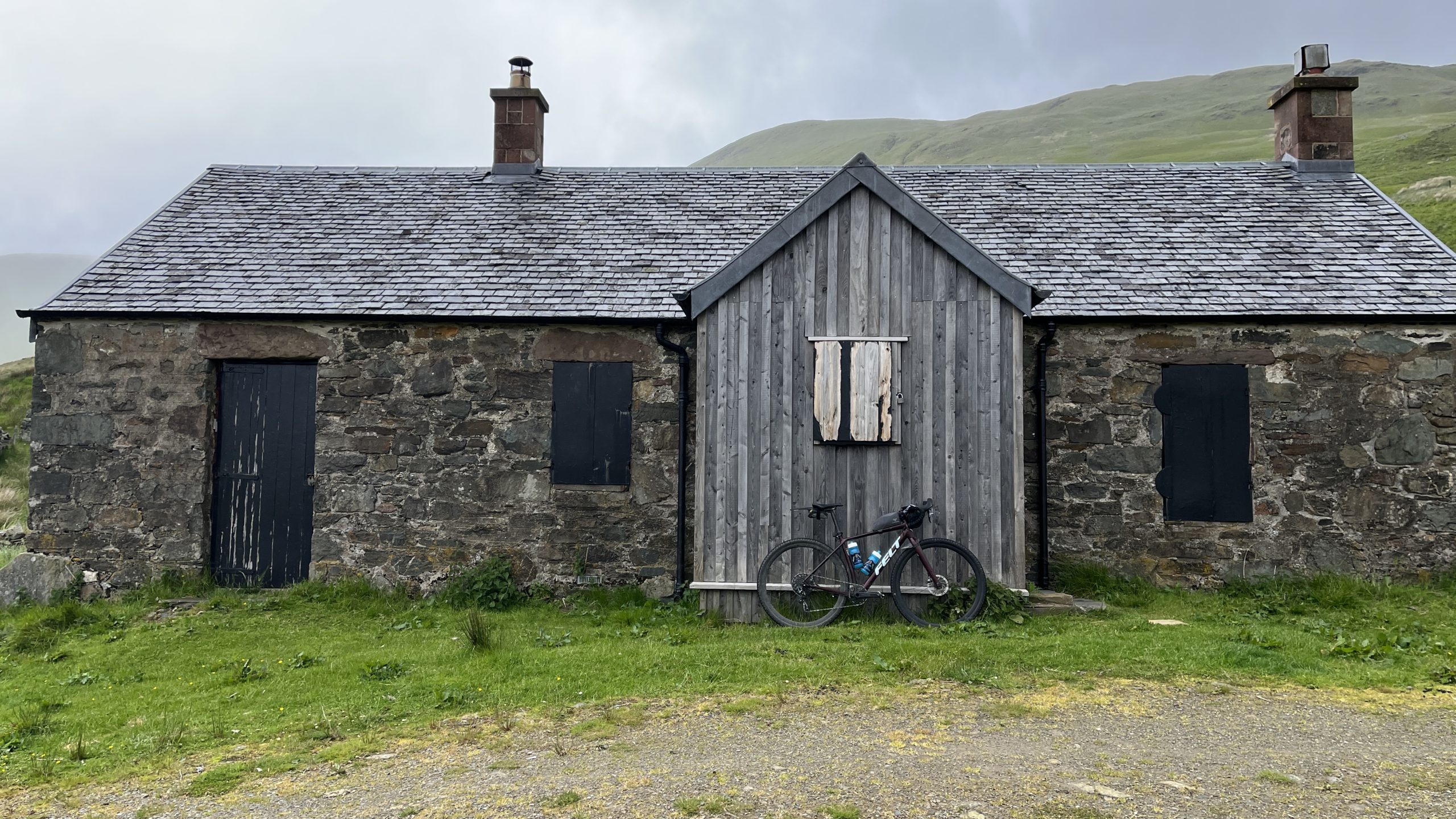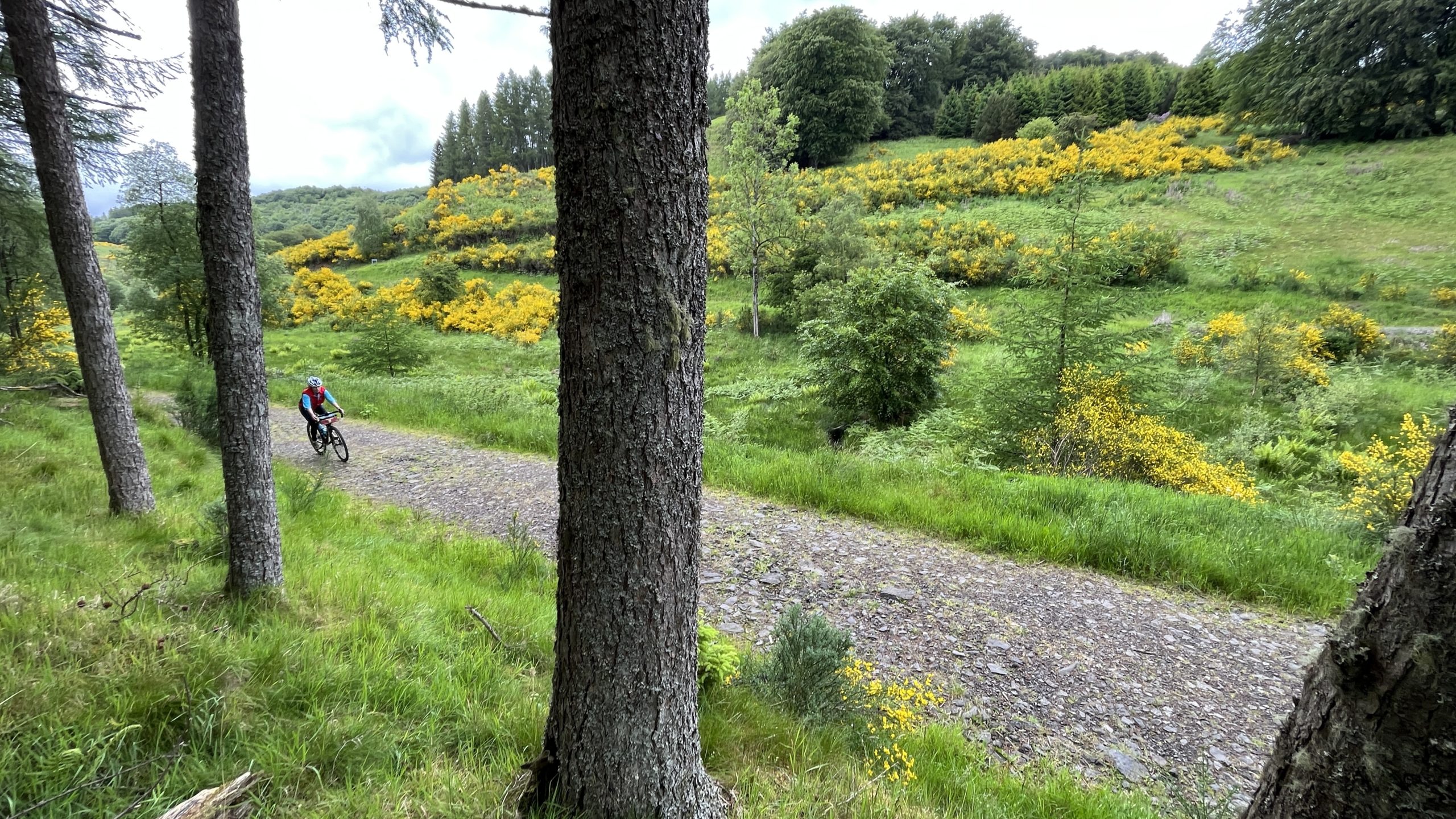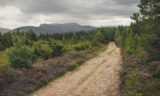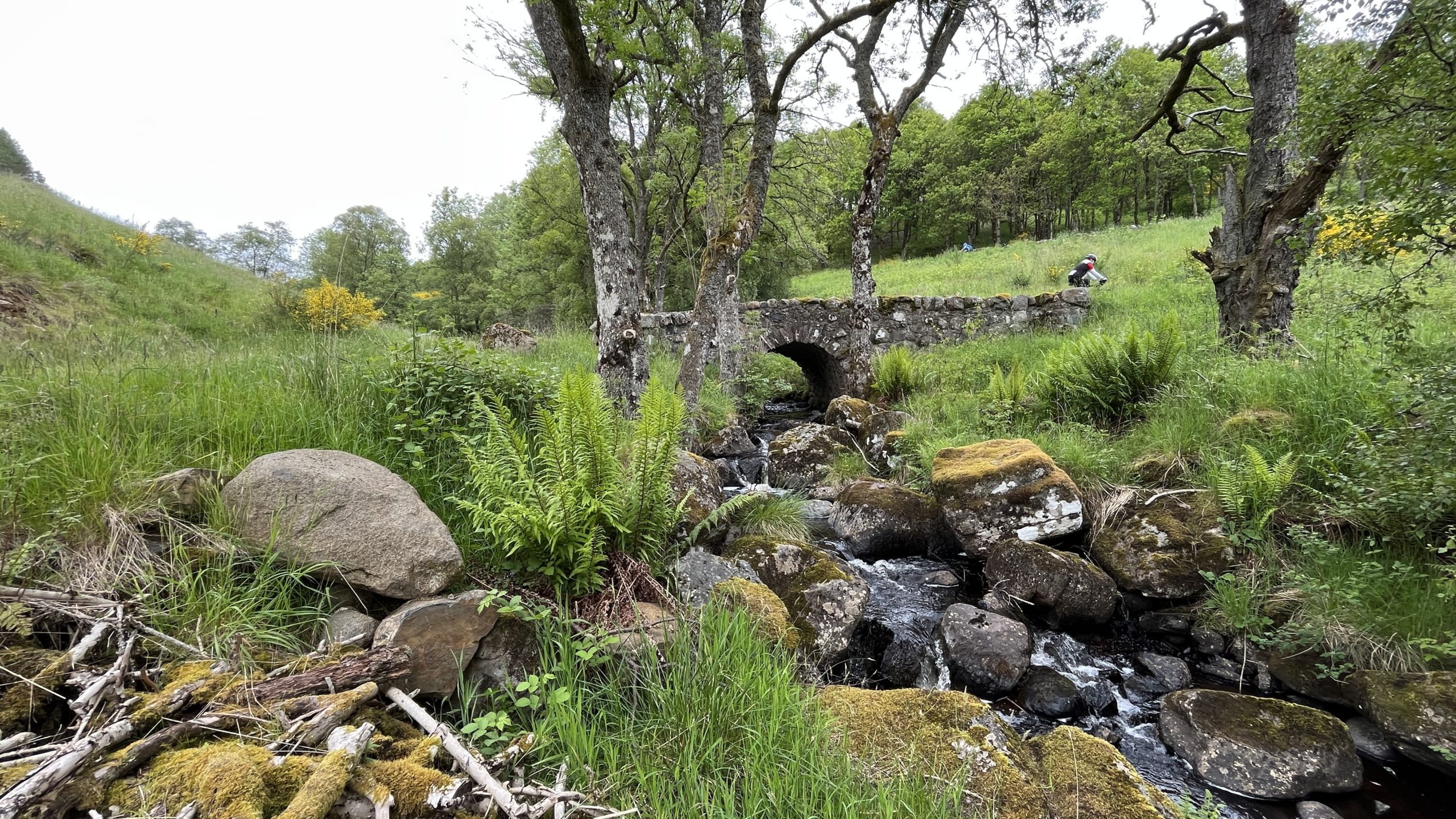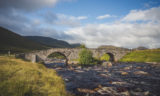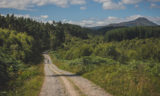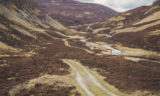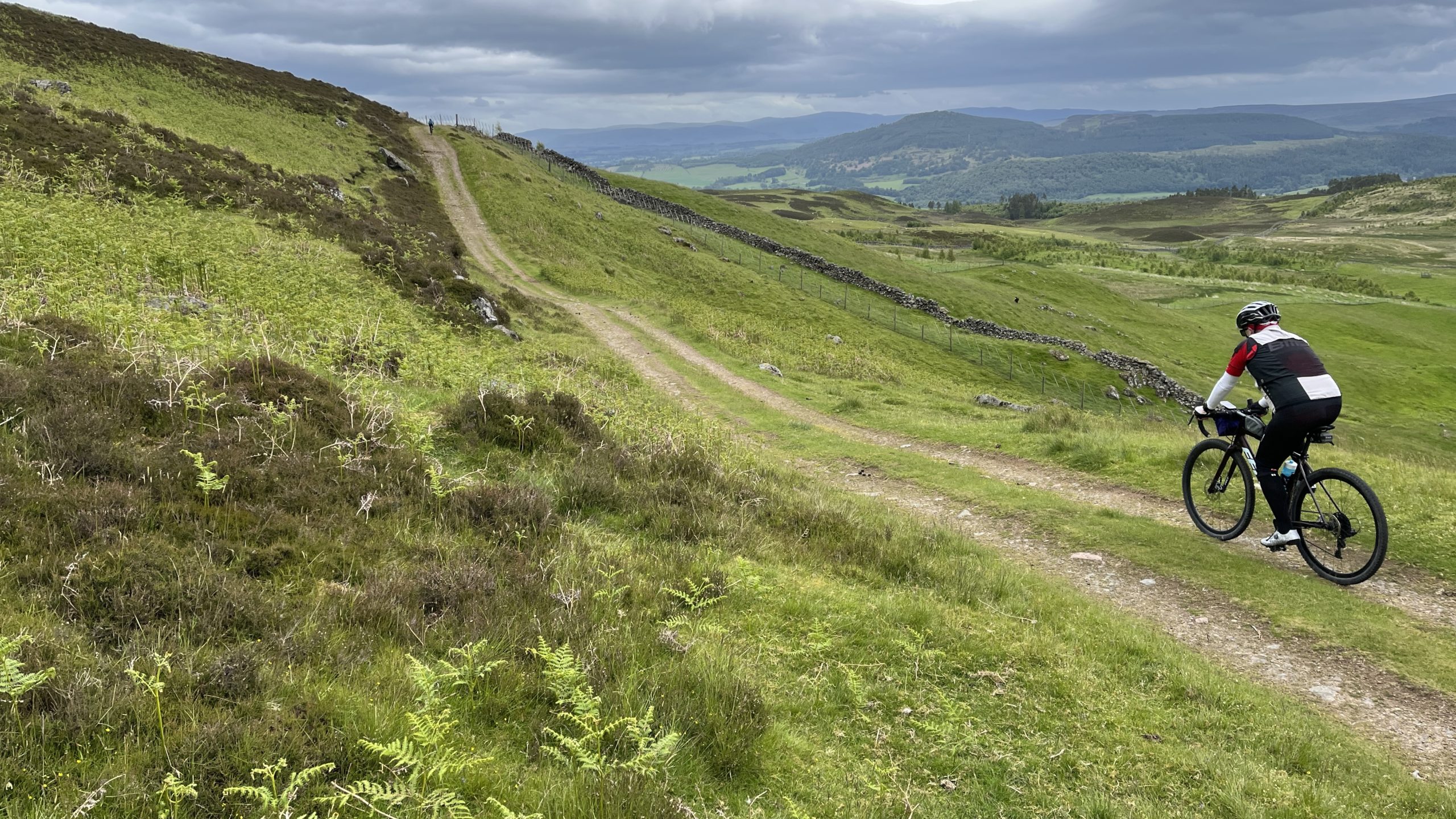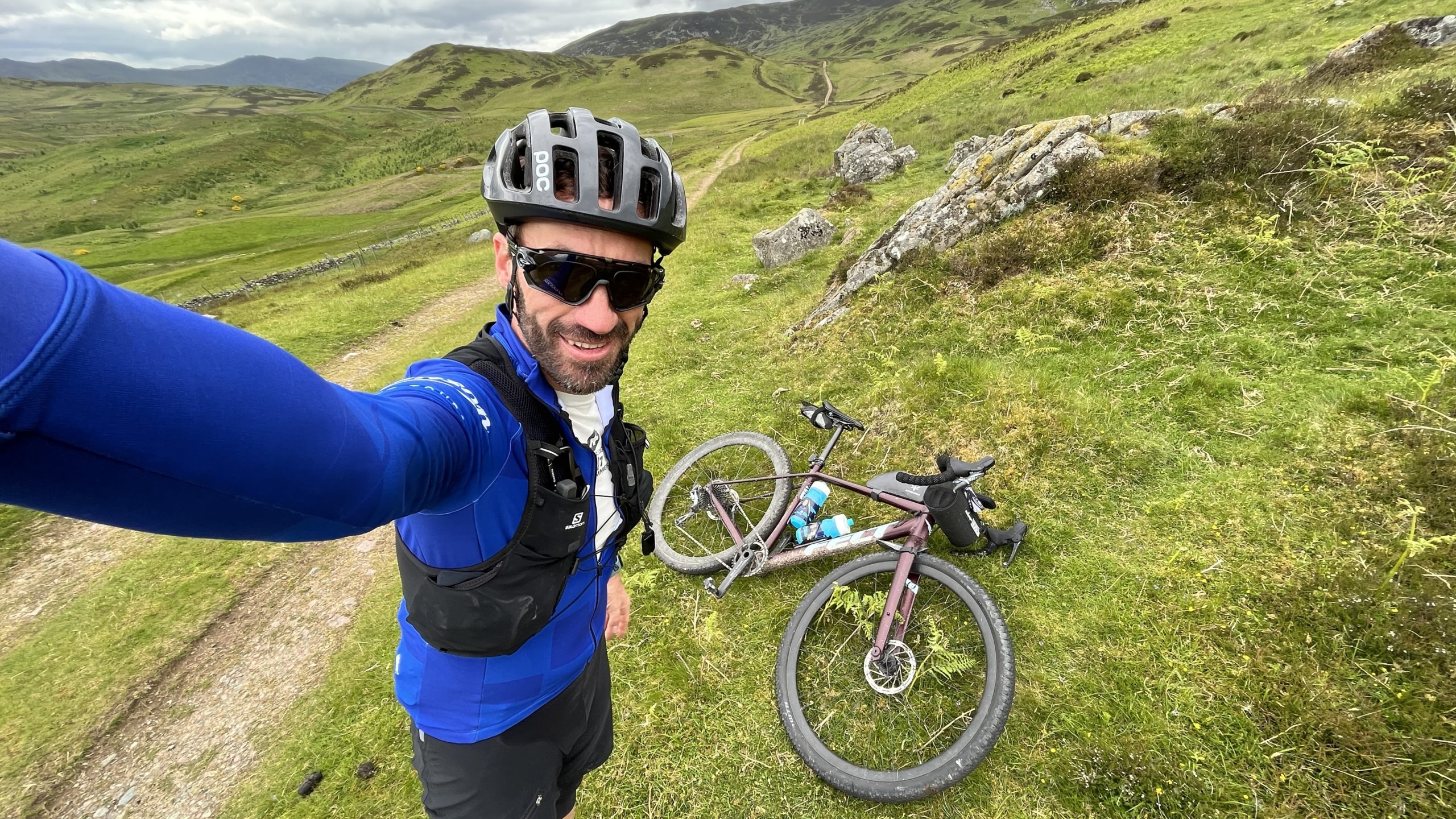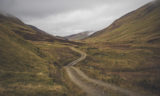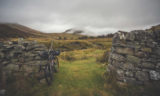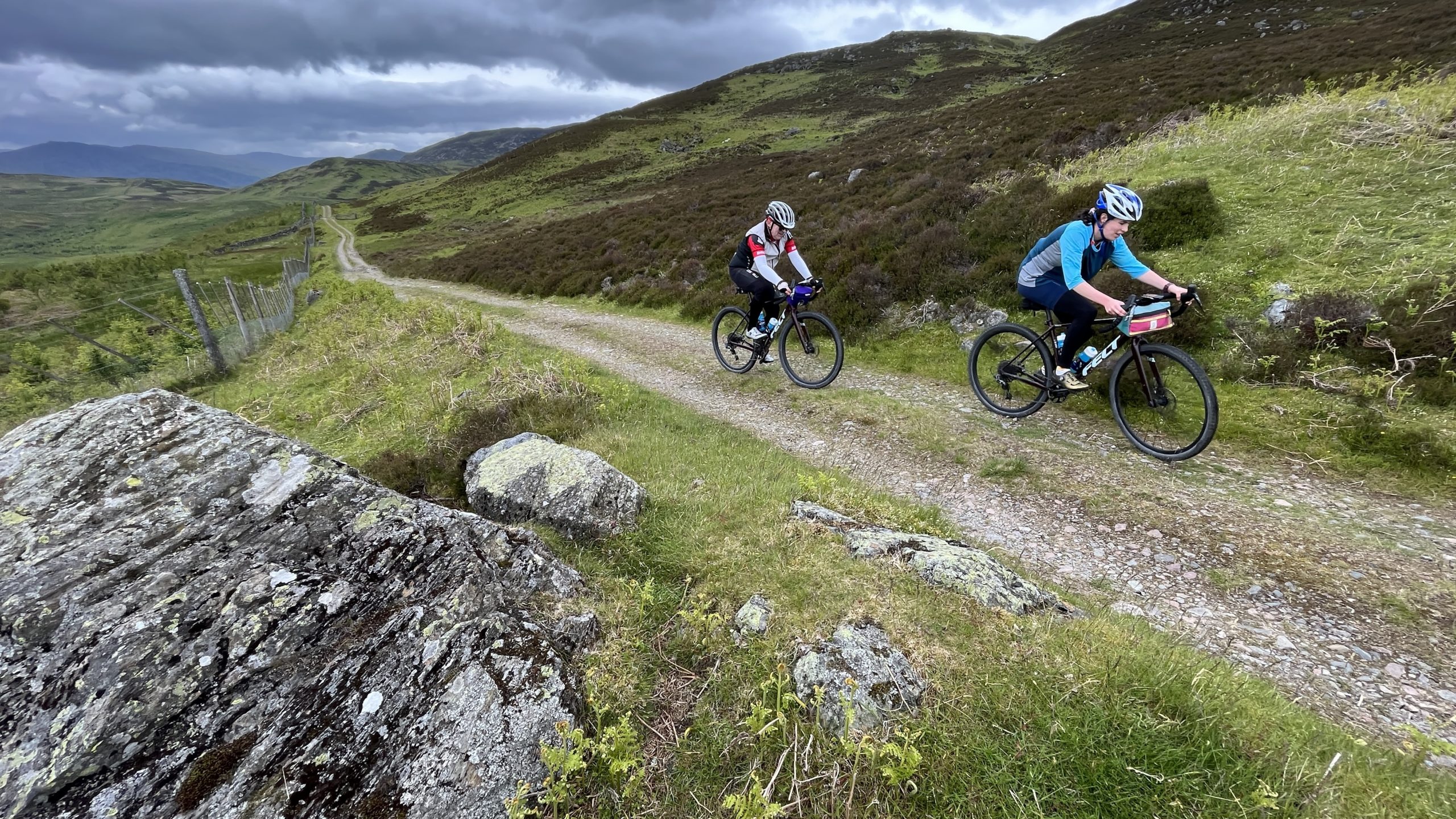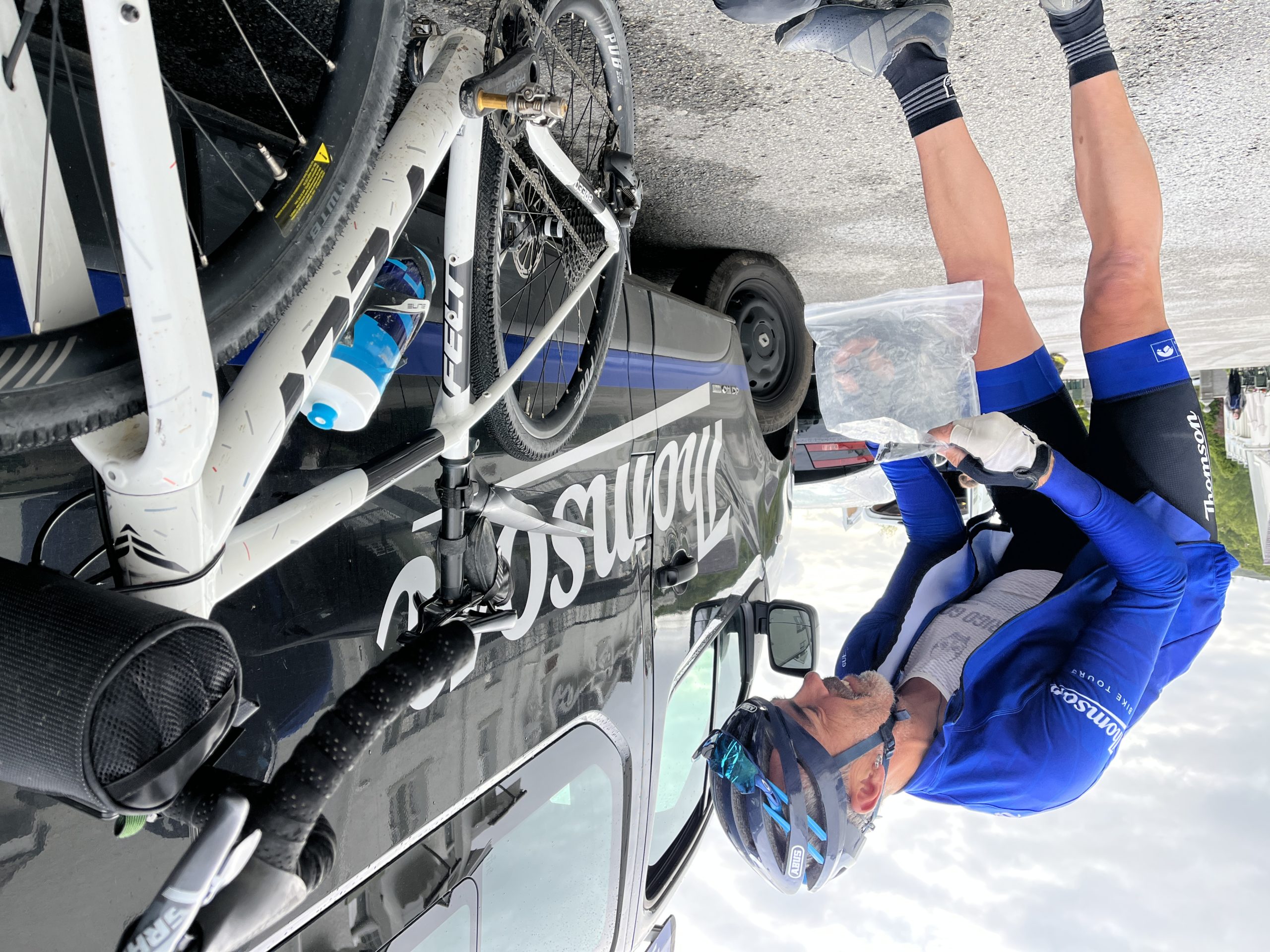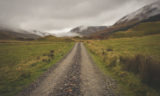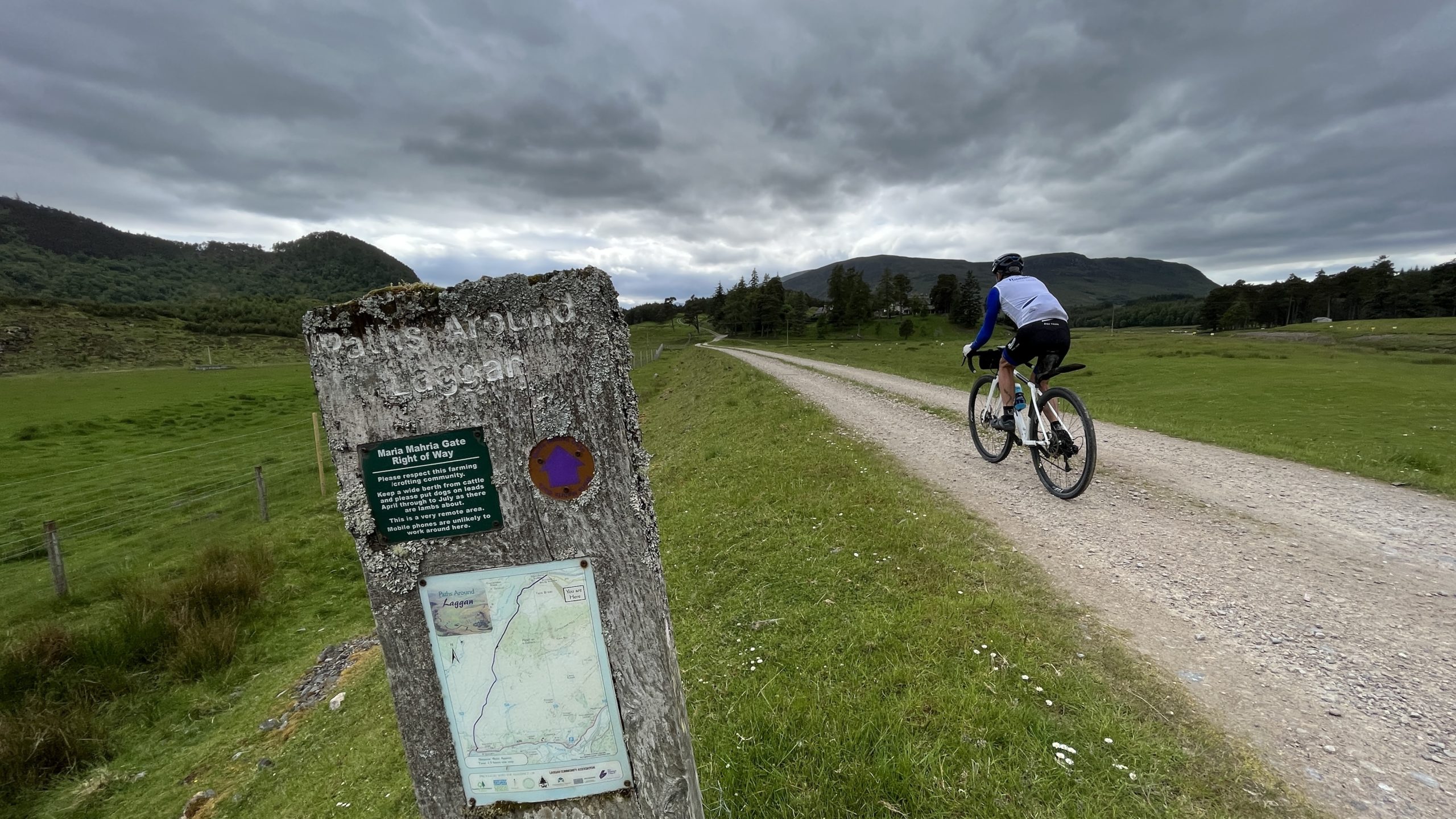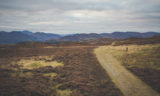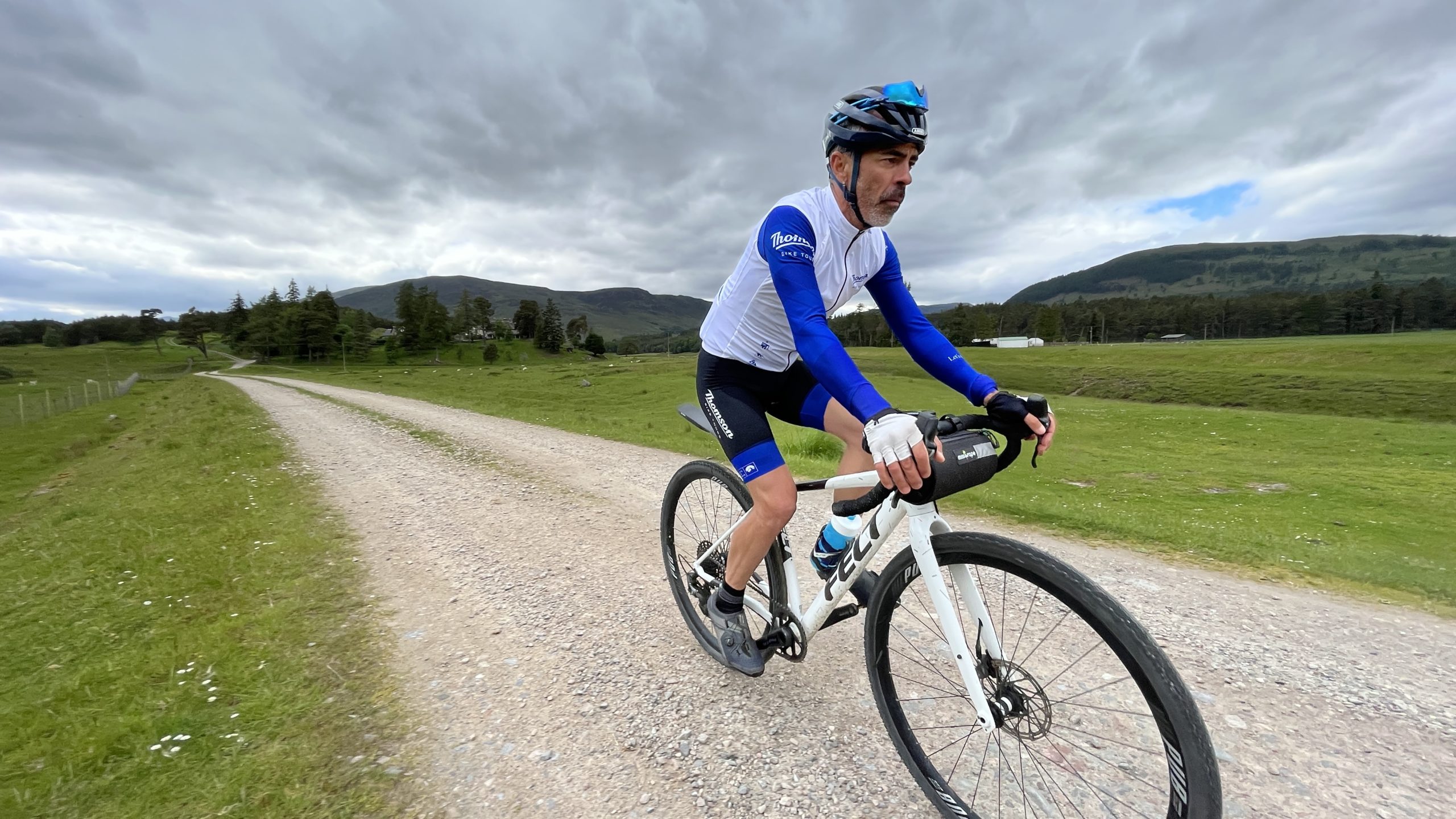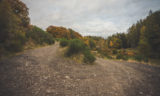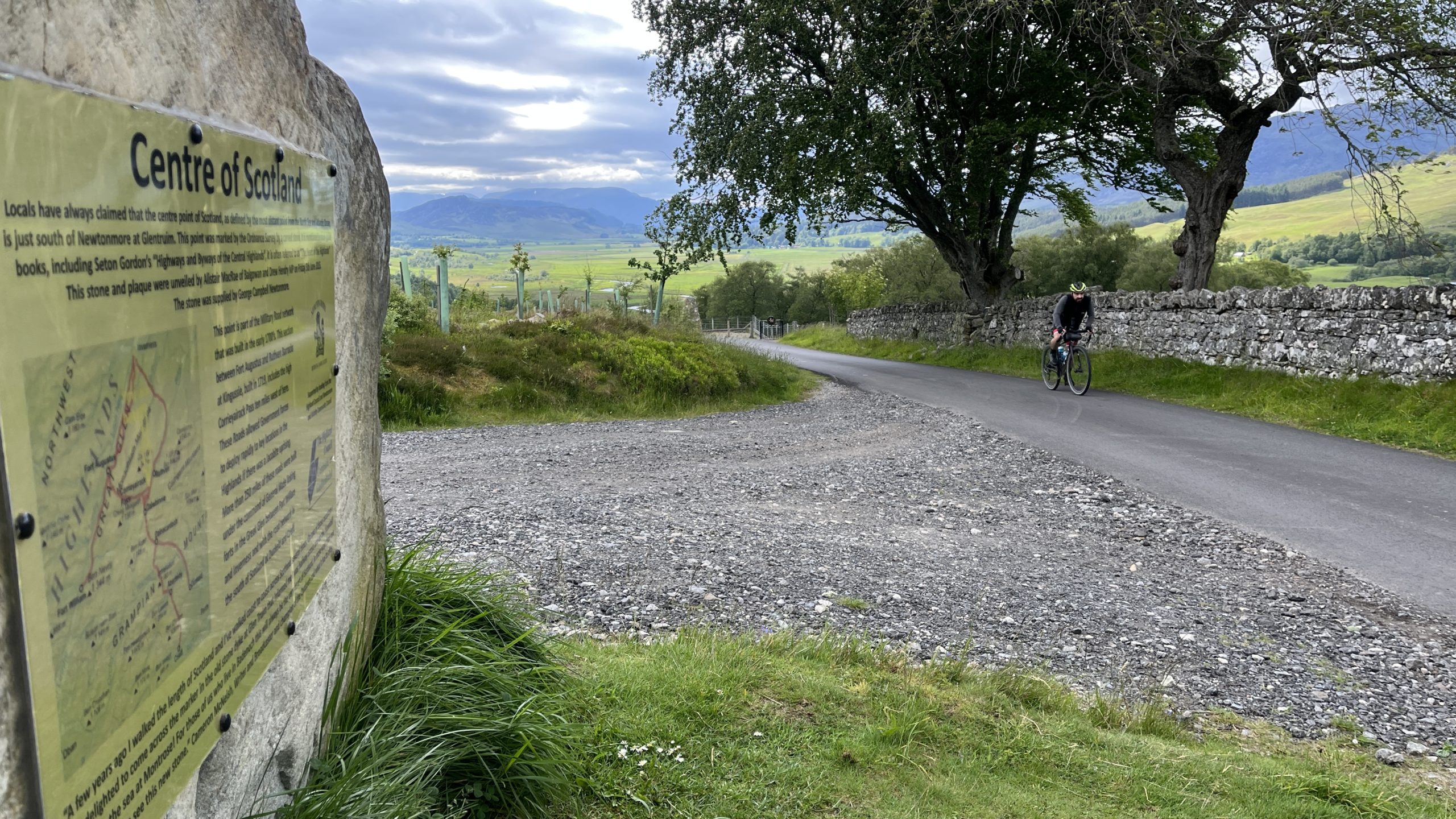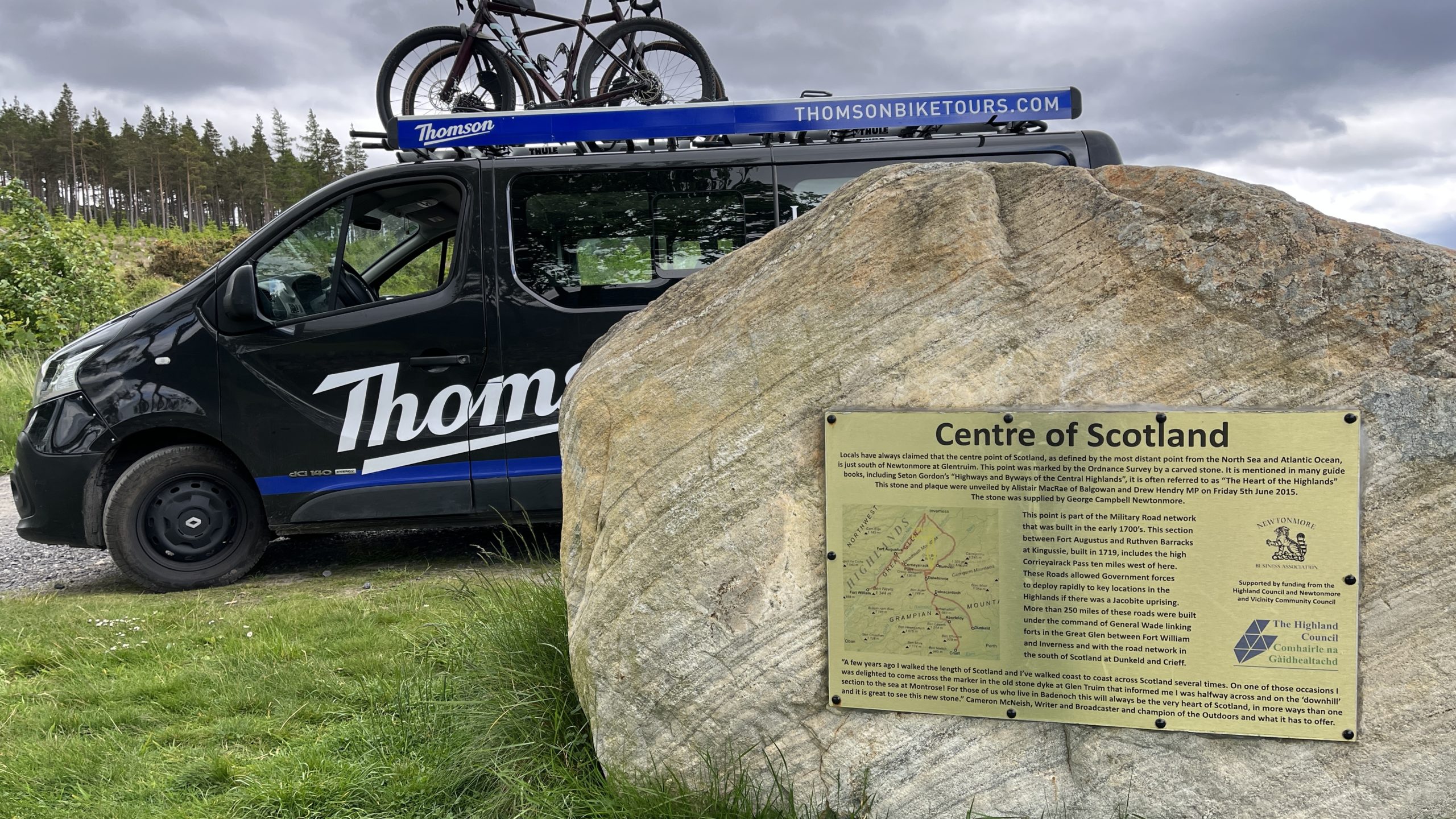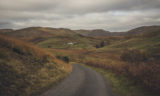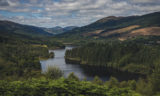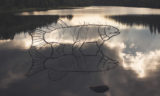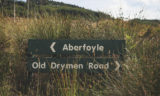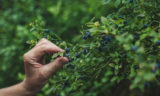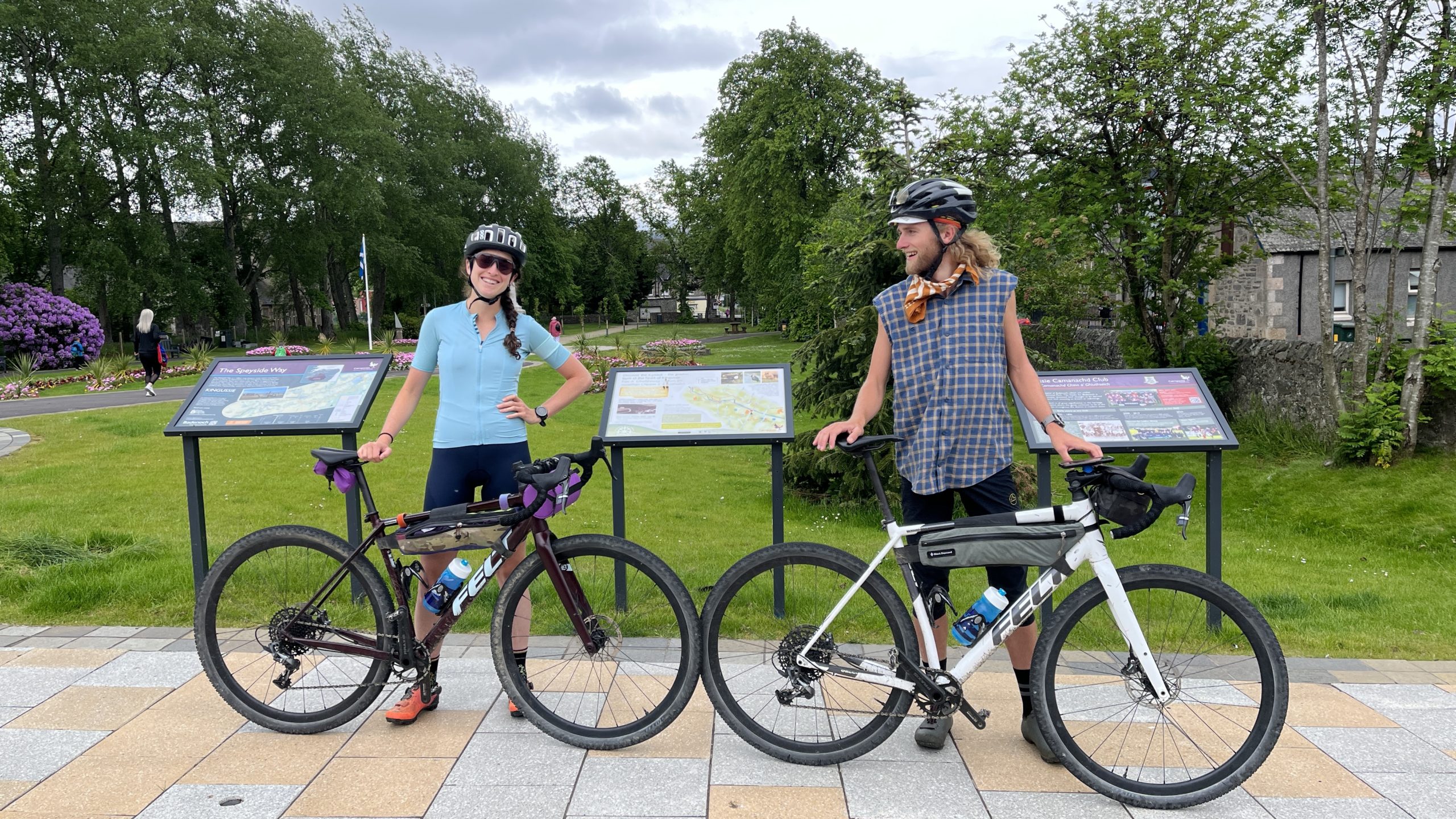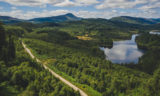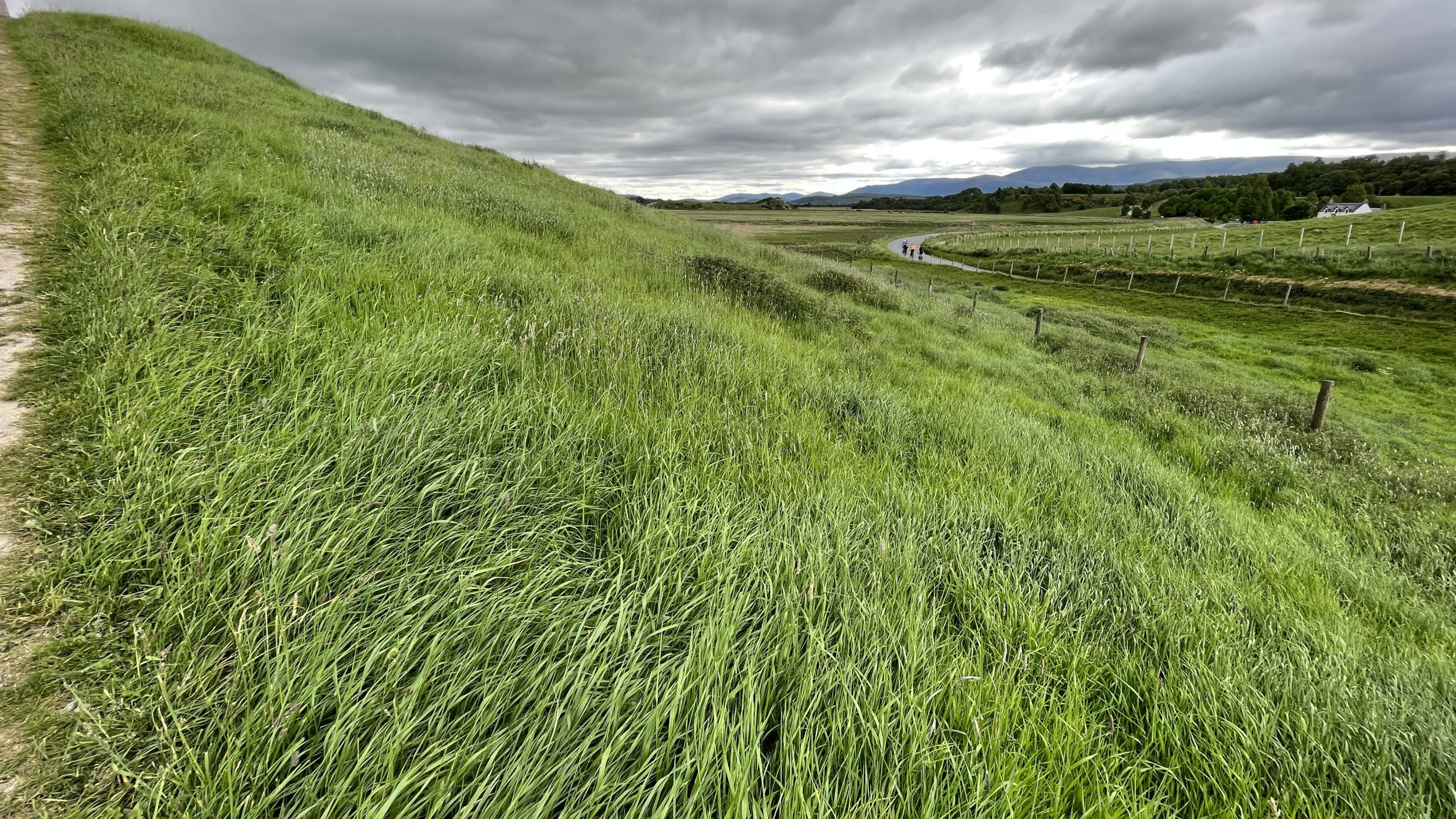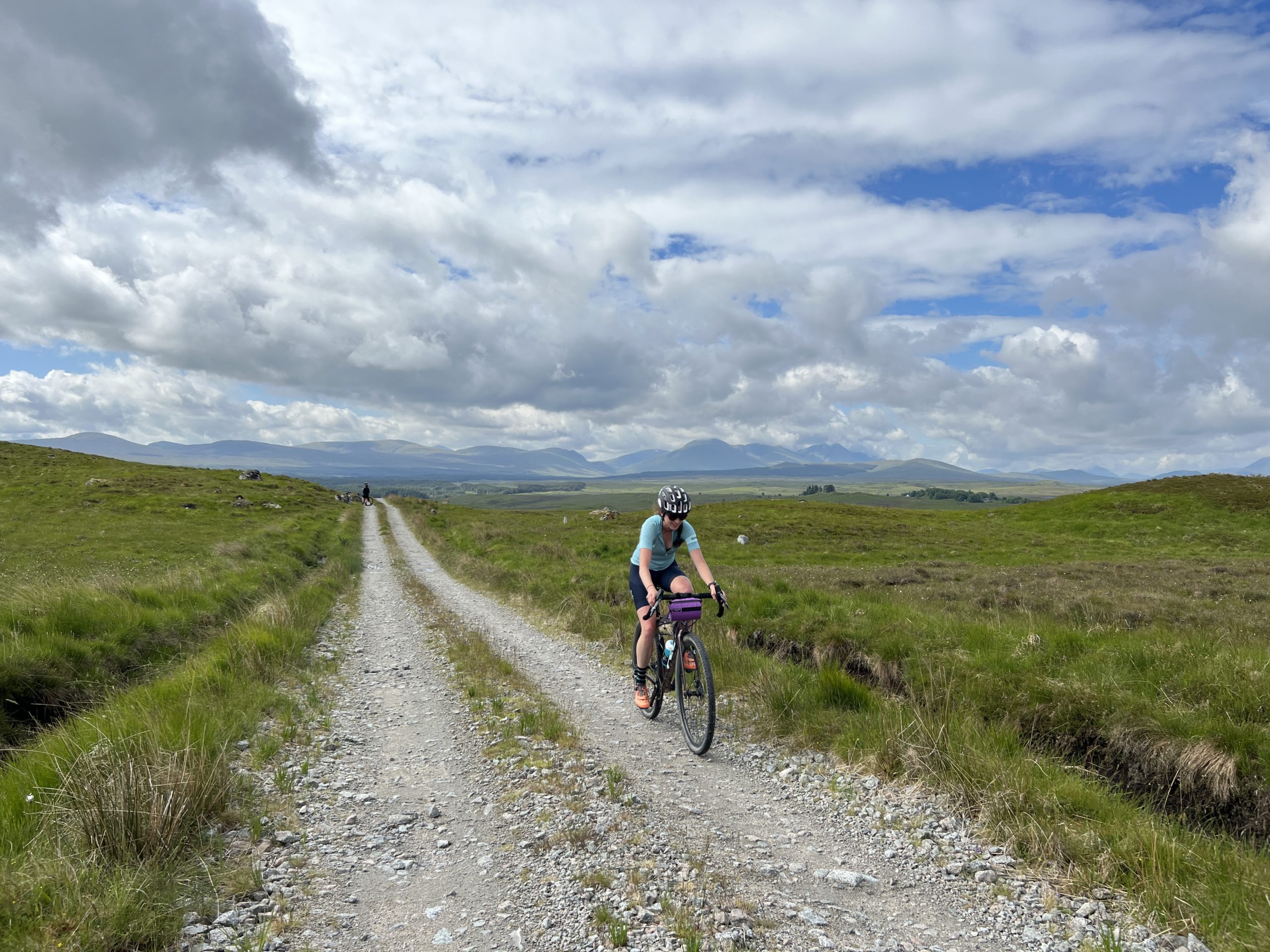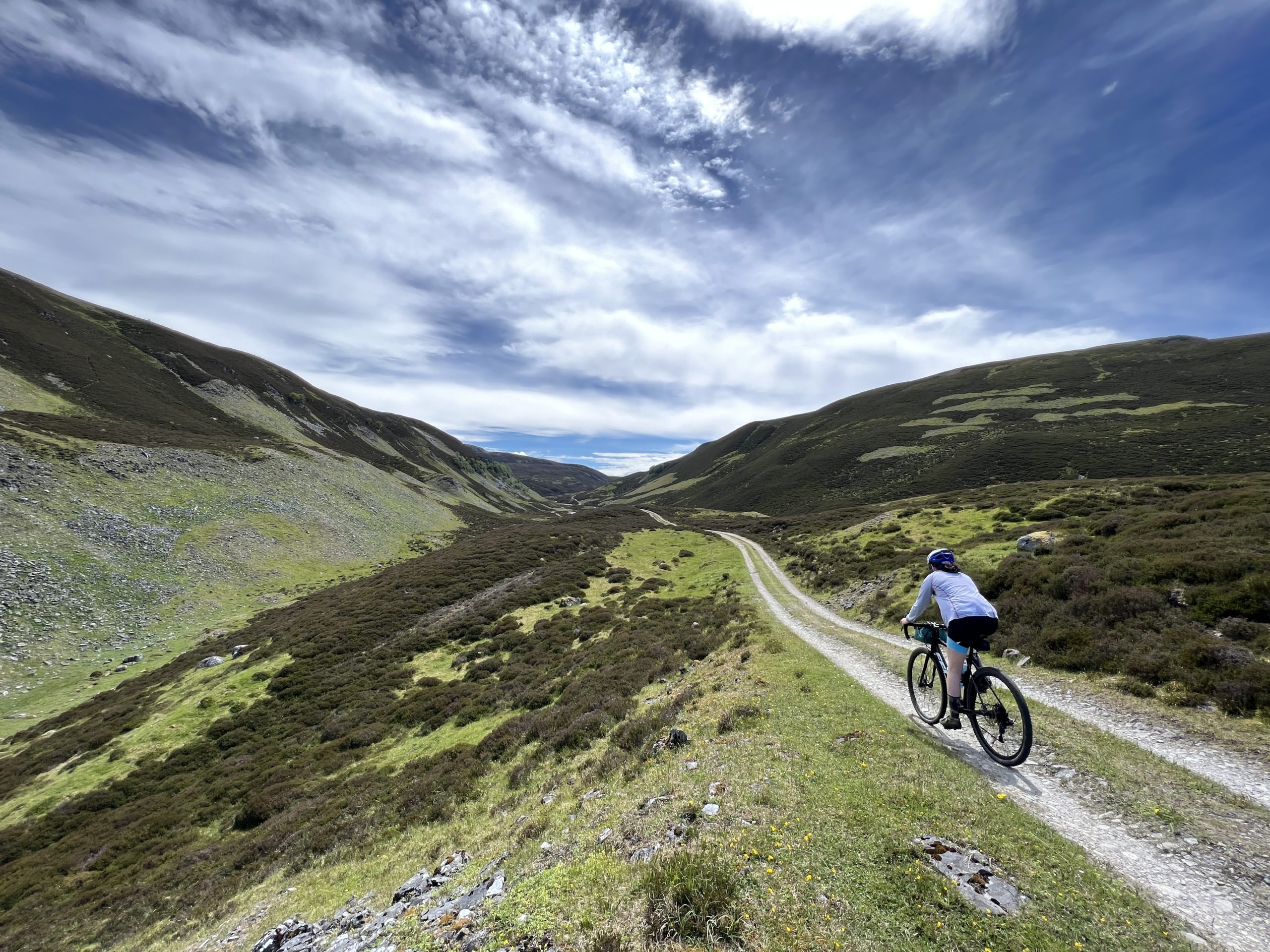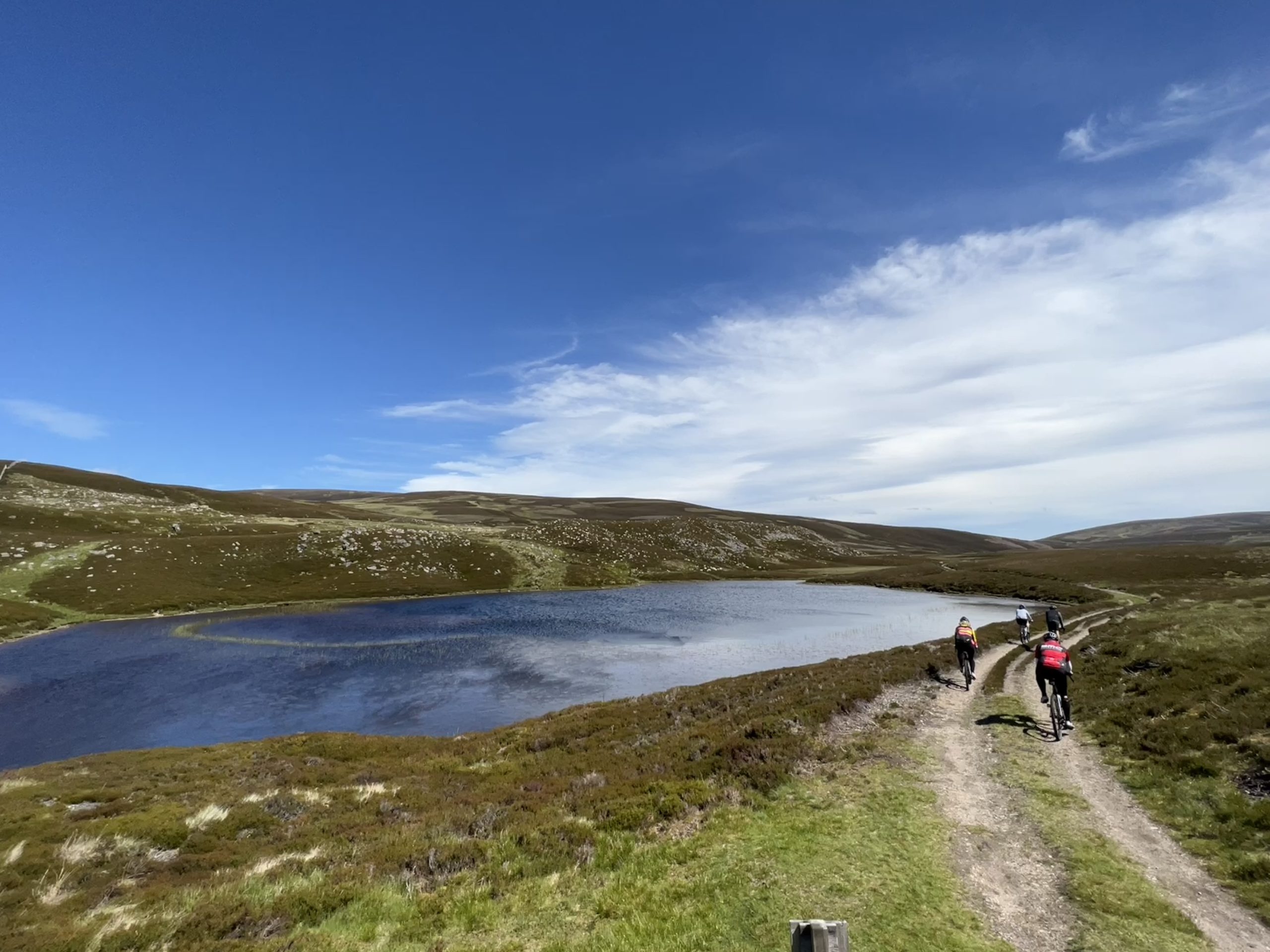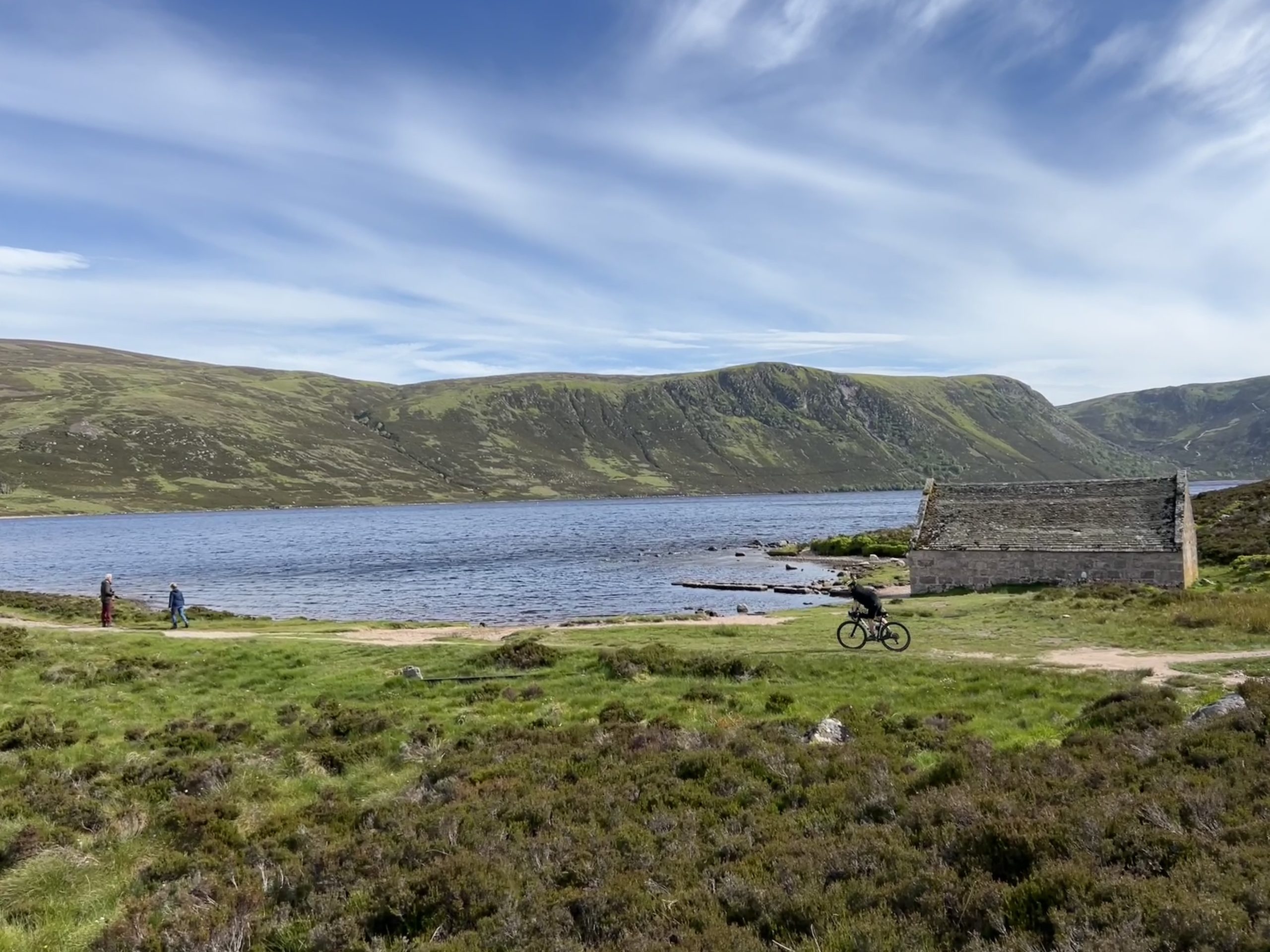 ---
Gravel Scotland Highlands
---