Epic Trans Colombia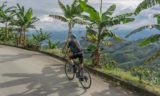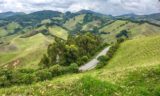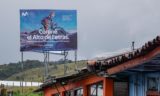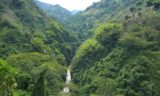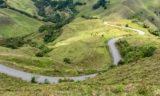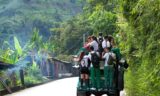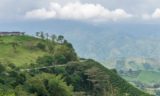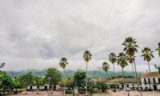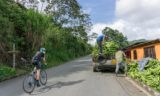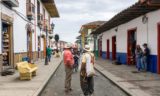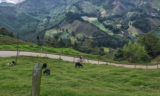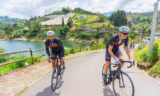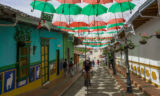 Epic Trans Colombia
Huge climbs and incredible landscapes in the most exciting cycling destination on the planet
Epic doesn't quite do Colombia justice. Our Trans-Colombia Challenge offers you the opportunity to ride one of the most challenging routes in Colombia, including the famous Alto de Letras.
Featured Climbs
Alto de Letras, Alto del Tabor, Alto de la Mona
Details
Next Departure
No Upcoming Departures
Duration
Rental Bike
Not available
Overview
Not for the faint of heart, our Trans-Colombia Challenge features the best of Colombian cycling.
The highlight of the trip is the 80km (50 miles) climb to Alto de Letras, known as the longest climb in the world. And in true Thomson style you'll ride Letras not once, but twice – from both sides!
Starting in Medellin, the mecca of Colombian cycling, our route takes us south over the Andes mountains. You'll ride through the coffee plantations of the world-famous Coffee Triangle which claims to produce the worlds best coffee.
From the Coffee Triangle you'll head over to Los Nevados National Park where the Nevado del Ruiz volcano lies under its blanket of snow and glaciers, at an elevation of over 5000m (16,500ft). Los Nevados also hosts our final challenge – the unbelievable 80km (50 miles) climb to Alto de Letras!
---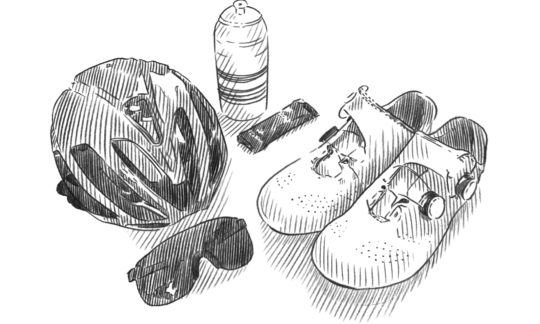 Day 1
---
Bienvenido a Medellin!
The trip starts in earnest tomorrow (Saturday) but we've booked you into the Hotel Movich this evening so you can arrive at any time, check-in and relax. The hotel is situated just 5 minutes from Medellin Airport and a free shuttle is available.
Our staff will meet you in the Hotel Reception at 9:00am tomorrow morning.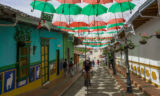 Day 2
---
Introductions & Warm-up Ride
Meet our staff in Reception at the Hotel Movich at 9:00 am for a brief Orientation Meeting where the Thomson Trip Manager will walk you through what to expect during the week ahead. At 10:00 am our mechanics will be on hand to help with the bike build followed by lunch at the hotel pool at 12 noon.
After lunch you'll head out on your first ride in Colombia. From the hotel you'll head south to La Ceja, home town of Fernando Gaviria, and the start of the short climb to Los Enanos.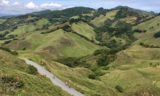 Day 3
---
The start of the journey!
Your journey across Colombia starts today. Medellin is the mecca of cycling in Colombia and you'll join the local pelotons through the centre of the city (on closed roads). We've rarely seen so many cyclists, even at the Tour de France, and this short ride through Medellin really highlights the astonishing boom in Colombian cycling. From Medellin you'll head into the Andes and your first major climb, the Cat. 2 climb to La Fredonia.
Tip: if you live at lower altitudes, don't push too hard on these first couple of rides. It will take you a few days to get acclimatised to the altitude. You'll note a shortness of breath on the climbs and if you ride with a powermeter, you'll be surprised at you're overall drop in power.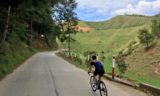 Climb
Distance
Elevation
Av. Grade
Category
No major climbs today
Climb
Distance
Elevation
Av. Grade
Category
Los Enanos

7%
3

Gradient (%)

0

0-6

6-8

8-10

10-12

12-15

>15
Climb
Distance
Elevation
Av. Grade
Category
Alto Santa Elena

5.9%
2

Gradient (%)

0

0-6

6-8

8-10

10-12

12-15

>15

La Fredonia
from Las Palomas
7.5%
2

Gradient (%)

0

0-6

6-8

8-10

10-12

12-15

>15
Login to view full itinerary
To access full trip itinerary you must sign in to your profile
---
Sign up to view full itinerary
By creating a profile you will be able to access full trip itineraries.
---
Don't have a profile?
Sign up with email
Cat

egory

Climb
Day
Difficulty
L

ength

Ele.

Gain

Av.

Grade

3
Los Enanos
02
40
7%
2
Alto Santa Elena
03
50
5.9%
2
La Fredonia (from Las Palomas)
03
72
7.5%
HC
Alto del Tabor (from Supia)
04
81
5.3%
2
Crucero San Jose (from Viterbo)
04
58
5.6%
2
Filandia (from Quimbaya)
05
44
4.3%
3
Salento (from Quindio River Bridge)
05
46
7.5%
HC
Alto de Letras (from Manizales)
06
116
6%
1
Alto de la Mona (from Peaje)
07
85
6%
3
Alto de la Mona (from Camino Real)
07
35
5.1%
HC
Alto de Letras (from Mariquita)
08
237
5.2%
---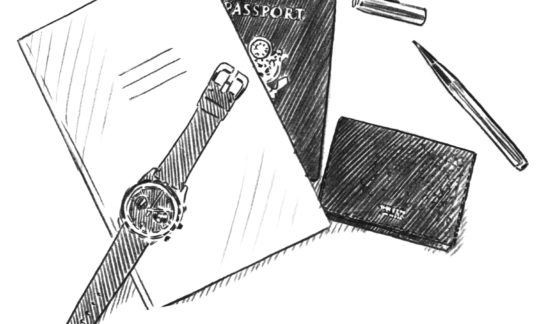 ---
---
| Date | Booking Status | Availability | Price / Per Person | Single Supplement | Non-rider Discount | |
| --- | --- | --- | --- | --- | --- | --- |
Waiting List
---
Sign up to the waiting list for this departure, to be notified if a space becomes available. Please fill out the information below:
---
---
---
What's Included
What's Not Included

Accommodations & Meals

9 days / 8 nights fully accompanied trip
All accommodations
All breakfasts
All dinners
2 sit-down lunches (Day 2 & Day 5)
Picnic lunches during the rides

Transportation

Drop-off at Manizales Airport (connection to Bogota)
All transportation during the trip
All luggage & bike box transfers

Cycling Support

1 x Support Van & 1 x Ride Leader per 8 guests (approx.)
Experienced bike mechanic
Park Tools Toolkit
Daily ride gpx files provided

Nutrition during the ride

Energy bars, gels and sports drink
Variety of snacks and local specialties for picnic lunches
Bottled water
Post-ride recovery food

Airfare
Travel and personal insurance
Additional hotel expenses i.e. phone charges, mini-bar, gratuities
Staff gratuities
What's Included
Accommodations & Meals

9 days / 8 nights fully accompanied trip
All accommodations
All breakfasts
All dinners
2 sit-down lunches (Day 2 & Day 5)
Picnic lunches during the rides

Transportation

Drop-off at Manizales Airport (connection to Bogota)
All transportation during the trip
All luggage & bike box transfers

Cycling Support

1 x Support Van & 1 x Ride Leader per 8 guests (approx.)
Experienced bike mechanic
Park Tools Toolkit
Daily ride gpx files provided

Nutrition during the ride

Energy bars, gels and sports drink
Variety of snacks and local specialties for picnic lunches
Bottled water
Post-ride recovery food
What's Not Included
Airfare
Travel and personal insurance
Additional hotel expenses i.e. phone charges, mini-bar, gratuities
Staff gratuities
---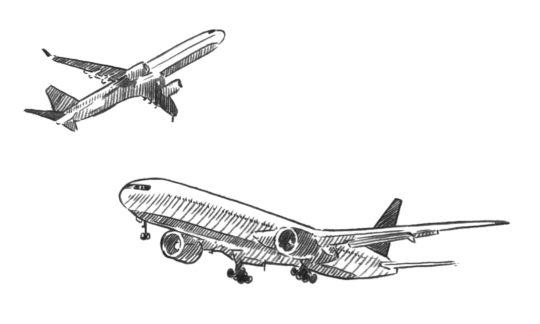 Arrival
| | |
| --- | --- |
| No organised pick-up. Take the free shuttle from Medellin Airport to the Hotel Movich (journey time = 5 minutes) | Anytime |
Departure
| | |
| --- | --- |
| Manizales Airport | 9:00am |
---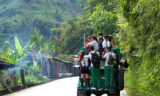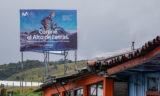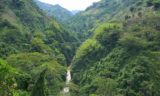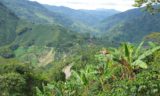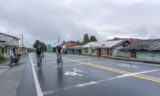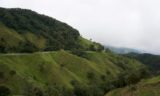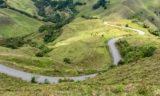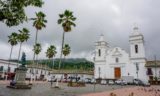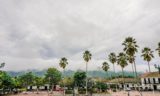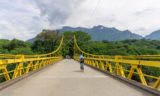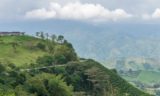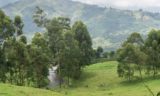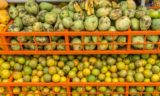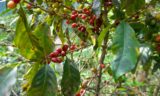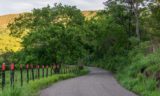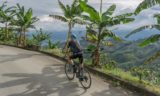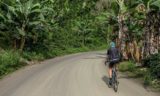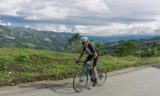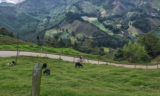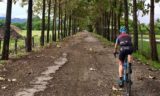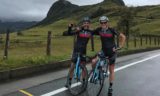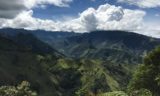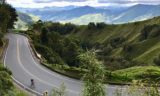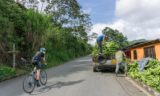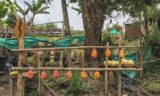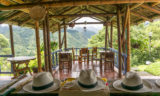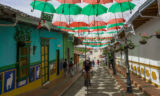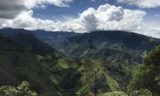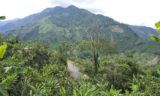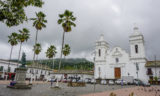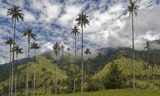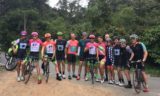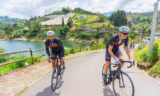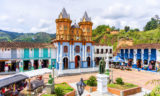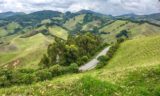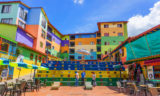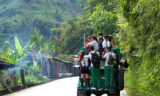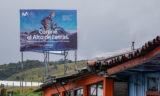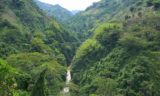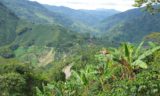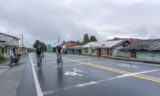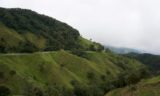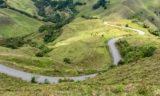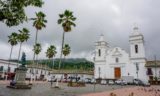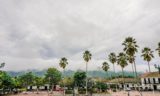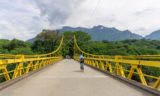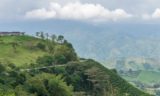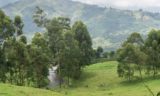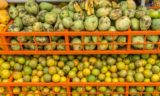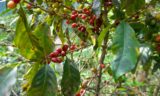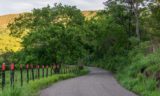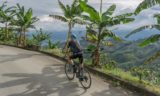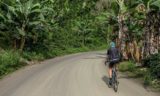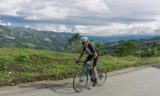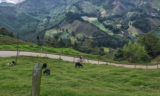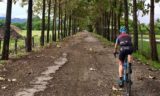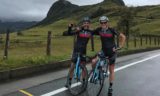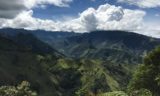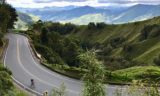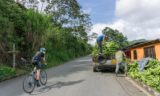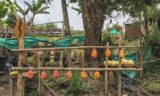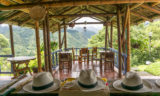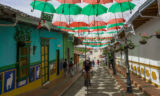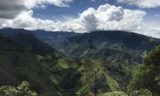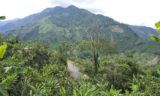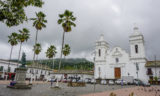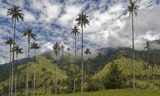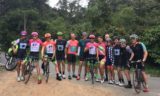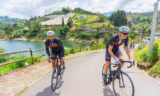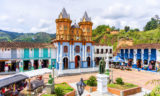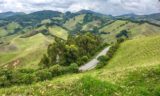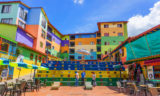 ---
Epic Trans Colombia
Not for the faint of heart, our Trans-Colombia Challenge features the best of Colombian cycling