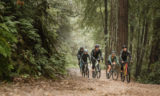 WTB
WTB has spent the past four decades developing reliable, high-performance tires, saddles, rims and grips
Thanks to our partnership with WTB we can offer you the best gravel tire set up on the market. We had no hesitation in joining forces with the Californian innovators who have been developing the very best high performance tires, rims, grips, saddles for four decades. For us the choice for WTB for gravel was obvious; put simply, they make the best gravel TCSs around!
---
The WTB Philosophy
In their own words, WTB admit that they were getting bored, so they made things interesting! To create what didn't exist, then improve on it again and again and again. Ever since they first started riding sketchy, ill-equipped cruisers down Mt. Tam, California back in '82, they have built things better because life is better with bikes. WTB are firm in their belief that better bikes make for an even better life, something that we couldn't agree more with. We are happy to partner with WTB to improve every aspect of the riding experience.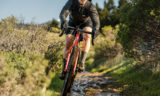 We were here in the beginning and we'll be here for many years to come
Much like ourselves, WTB have been doing this for a while. They were here in the beginning and we'll be here for many years to come. This year they celebrate their 40th anniversary! This is important to know, to give peace of mind and confidence in your WTB experience. Like Thomson Bike Tours, they love what they do. They make things better and they make better things.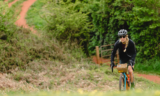 Improving Through Innovation
From the world's first 29" tire, the Nano 2.1 in 1999, to the first 27.5+ set up in 2014, to the introduction of Road Plus tubeless in 2016, WTB is constantly improving your riding experience. Whether urban commuting, gravel grinding or enduro sending, WTB offer a tire to fit every rider's needs. Various compound options, puncture protection layers and casing configurations allow riders to fine-tune what they need out of a tire.