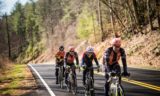 CCNS
CCNS is one of the pre-eminent cycling coaching companies in the United States
In partnering with CCNS, our goal is to help you prepare for your future Thomson trip. Having participated in several Thomson trips, the CCNS coaches can help you prepare for one of our trips with a personalized training program. CCNS will make you stronger, they'll help you accomplish more with less time, and will measure your potential and make you a more confident, more successful rider.
---
The CCNS Coaching Philosophy
Athletes are smarter, more motivated, and faster than ever before. Training is more specific, workouts are more efficient, and race performances are optimized. We know these challenges, and we're here to help you face them. Our goal is to make you faster, to help you accomplish more with less time, and to measure your potential and help you push it further. We want to make you a more confident, more successful athlete. Period.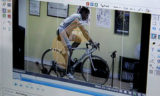 Endurance sports coaching, physiological testing and nutrition programs
CCNS believes that to achieve your goals and reach new levels of fitness or racing you need to focus on more than just a training plan. We insist that real coaching focuses on everything from your training plan, to your diet, to your daily lifestyle. Consulting with your coach on a regular basis, on everything from training, to lifestyle choices, to riding tactics, is an understood and encouraged part of the coaching relationship.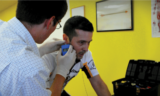 Proven Science + Experience
CCNS helps you achieve and surpass your goals by implementing the most advanced proven training techniques, the latest technology for training and assessment, and unparalleled first-hand experience. The CCNS Performance Center is one of the most extensive physiological testing facilities on the east coast. Whether it is hematological analysis, VO2 analysis, or biomechanical advising you need, CCNS has the tools to accomplish every goal. No guesswork or compromises.