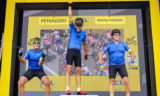 Official Podium Photoshoot
---
Official Podium Photoshoot
Ride across the race Finish Line ahead of the race and pose on the winner's podium for posterity.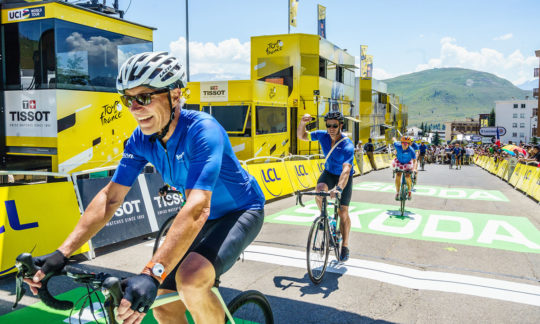 The Tour de France is a magnificent spectacle for television; low flying helicopters capture the madness of mountain sides lined with passionate fans. Motos follow riders through a tunnel of flags, cheers and smoke flares in an electric atmosphere unique to the race.

You can share that experience first hand, riding over the paint decorated roads fenced by endless motorhomes, encouraged by the fans and over the Official Finish Line. Buoyed by your efforts we'll then whisk you off to the Official Podium, where the race winners will stand just hours, for your own photoshoot. This amazing opportunity will preserve forever the unforgettable moment when you road like a pro.

No other sport give you the opportunity to meet the challenge of your heroes on the same day. Join us for these memorable moments that you will cherish forever.
Road bike or E-Bike, you choose