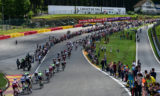 Fast Cars and Fast Bikes
---
Fast Cars and Fast Bikes
Pushing through the air with the aid of years of aerodynamic performance, speed reaching terminal velocity, carving the corners without braking to edge to the front of the pack. Fine margins bring massive victories, adrenalin pumping as a fist punches the air. Yes, race cars are a lot like cycling.
Like all top athletes, top motorsport competitors need to be at the top of their game physically and mentally, so it's no surprise that so many turn to cycling for both training and to unwind. It may seem that there are few parallels between motorsport and cycling; one is driven by high octane fuel and giant engines and the other by coffee and core strength. But you can't deny the way both elevate the heart rate, offer thrills and excitement and quickly become an obsession. As far as fitness training goes, there can be few more fun ways to get in shape.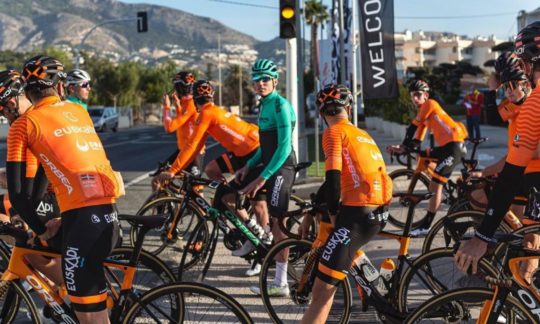 More and more across F1, NASCAR, MotoGP and other motorsports we see the top athletes augmenting their routines with cycling. Some are so well suited to cycling that they could feasibly switch careers! In 2021 Alberto Contador reported that Spanish MotoGP rider Aleix Espargarò had an offer from Euskaltel-Euskadi for the 2022 season. Competing in the 2022 Challenge de la Plana, Espargarò was in among the victory fight until the latter stages, eventually claiming a very respectable P4.
"Road debut done! A lot of tension but a lot of fun! I had good legs and very, very close to the winner!"
Aleix Espargarò
Seven-time NASCAR Cup Series champion driver, Jimmy Johnson, has been an advocate of cycling for many years. Posting more than 25k miles on Strava, he's part of a huge cycling scene within NASCAR, something which has a direct benefit to his driving.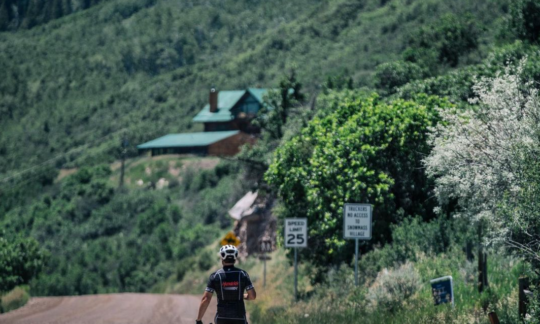 "I'm stronger in the car. But unexpected aspects for me were nutrition and hydration and of course the mental side. I don't care what age you are or what mileage you do, it's just a great break in the craziness of life."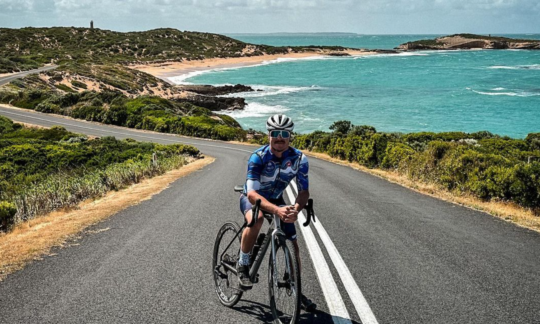 F1's Valtteri Bottas can boast a fifth placed finish in his category at the SBT GRVL race, perhaps helped by having a professional cyclist as a partner and training mate in Tiffany Cromwell. You may find more bikes that cars in Valterri's instagram feed, with VO2 max tests featuring alongside stunning road riding vistas and epic gravel scenes.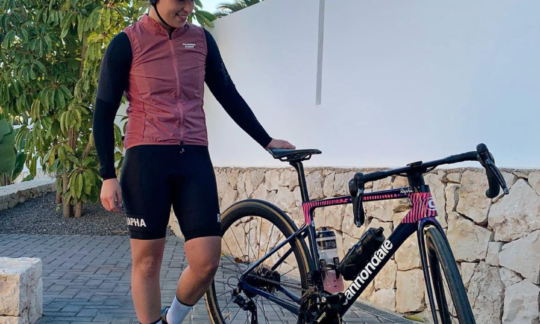 Extreme E's W Series champion, Jamie Chadwick, maybe be on course for Formula One but you're just as likely to see her out on her Cannondale road bike in Pas Normal kit seeking thrills on mountain roads and staying in shape. There's also the odd Olympic distance triathlon thrown in for good measure!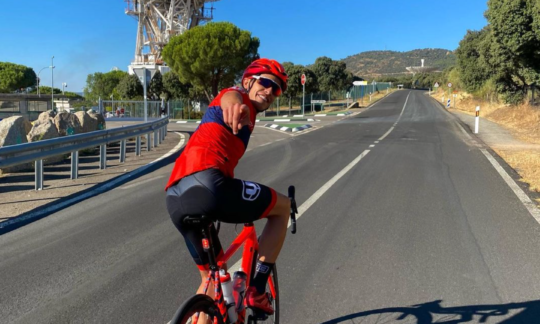 MotoGP rider Marc Marquez has shown that his love of thrill seeking isn't limited to engines, with daredevil exploits on a MTB taking up his spare time. He seems to be a fan of a long road ride to unwind in the sunshine too, and who could blame him!
With F1 pros Fernando Alonso and Daniel Ricciardo and Dakar Rally star Laia Sanz and countless more motorsport stars filling their time and social feeds with cycling adventures its clear to see the two sport go hand in hand. So how can the motorsport fan find the thrill of speed and excitement on two wheels? We can recommend a number of trips to capture that buzz.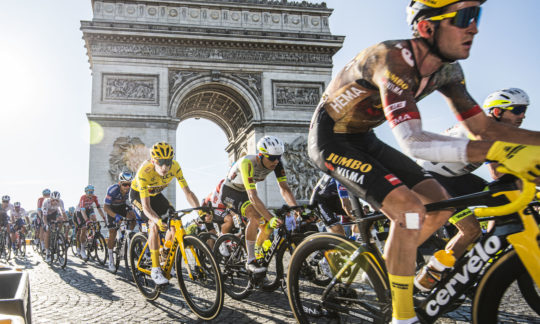 Tour de France

The Tour de France is an event like no other; a whole country whipped in to a frenzied carnival for an entire summer month with the eyes of the world looking on. A rolling circus for three weeks, races within races and new legends born with each passing stage.

Our trips to the Tour are unique, with VIP access to stage starts and finishes you can't get closer to the race without joining a pro team. Riding the same roads as the pros before taking a ringside seat to watch them hurtle by cannot be beaten. The adrenalin rush of your own victory beaten only by the assault on the senses in a sea of excited fans.

With e-bike rentals available these trips are an opportunity for cyclists of all abilities to experience the greatest race on earth and create indelible memories you'll cherish forever.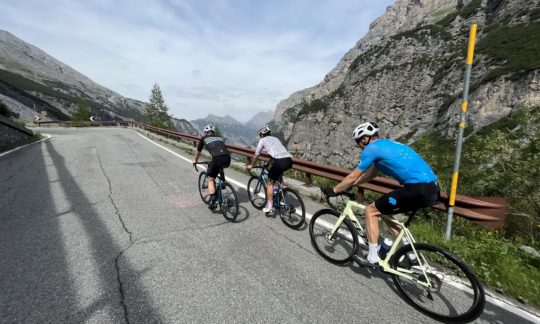 Trans Challenges
​Our signature series of week-long cycling trips offer the opportunity to ride inspiring routes across the world's most beautiful cycling regions. At the very core of what we do, these trips that take the high road across mountain chains and countries. From the Dolomites, Alps and Pyrenees to the epic mountains of Colombia, we can promise you the most memorable routes across the greatest cycling regions.

With an average of 73km and 1,675m a day the Trans-Challenge packs a punch with big mountains and incredible scenery. For the mountain goats we have the Epic-Trans Challenges, which average 112km and 2,650m — a rewarding challenge for climbers who like to push themselves. Our core favourites of Alps, Dolomites and Pyrenees have been redesigned to be entirely new trips for this year.

All of these trips offer thrills for days, especially for anyone with the skills to carve the long mountain descents!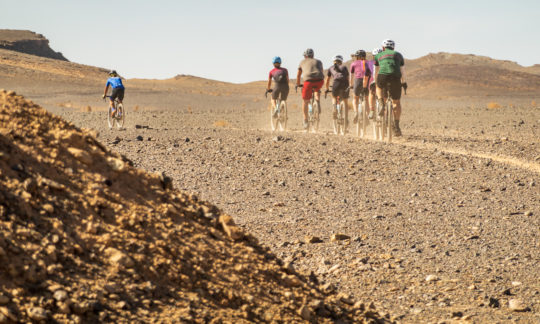 Gravel Morocco
The Paris-Dakar Rally is famed for its tough terrain and epic scenery, the equivalent trip we offer has to be Gravel Morocco – an epic journey to a different world, from the Atlas mountains to the Saharan sand-dunes.

The trip starts in the most mesmerising of Maghreb cities, Marrakech, continues in the Atlas Mountains near Dades, before crossing the Saghro mountain plateau and reaching the Saharan desert plains in Arfoud. You'll ride around the incredible Erg Chebbi sand dunes, sleep under the desert stars in the luxury bivouac campsite provided by Xaluca, before heading north along the Kasbah route to finish the ride close to the famous market town of Rissani.

Expect a truly epic trip, designed for thrill seekers with experience in riding technical gravel trails and who welcome both a challenge and adventure.