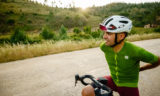 Training Rides Unpacked — Sergi Florenciano
---
Training Rides Unpacked — Sergi Florenciano
Meet Sergi Florenciano, Ride Leader & Partnerships Manager and an important member of the Thomson Bike Tours team. Here, Sergi introduces us to one of his favourite training rides and explains a little more about his love of cycling.
Sergi is invaluable to Thomson Bike Tours; not only a great bike rider but an excellent communicator and socialite. He perfected his immaculate grasp of English by listening to rock music and is never short of an interesting story. One of our primary ride leaders and trip managers on the bike and involved with trip planning, strategy and bike industry relationships off the bike. He is one of the reasons that we are able to keep our standards so high.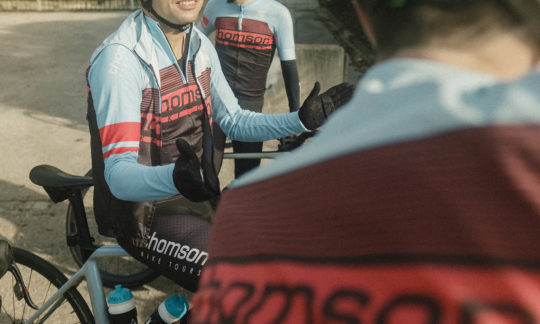 Sergi is a real local boy, living in a town called Sant Pere de Ribes which is just 4 miles from his hometown and 3 miles from Thomson HQ! You could say that his passion for travel is exercised in other ways, with the many kilometres he's covered on trips around the world.

Sergi's life on two wheels started at the tender age of 6, when his father saved every penny to buy his first bike. He bought one three sizes too big, so that it could last him until he was 15! If you can master cycling on a massive bike, you know you're going to be ok.

Whilst Sergi clearly spends a lot of time on the road, he doesn't define himself by the discipline. Already a keen advocate of gravel, he recently got himself a new enduro hardtail MTB for taking on the technical singletracks locally. With a playground like the Garraf on his doorstep, it's easy to see why you'd ride the best of everything.
Riding in the middle of nowhere but just 20 minutes away from Barcelona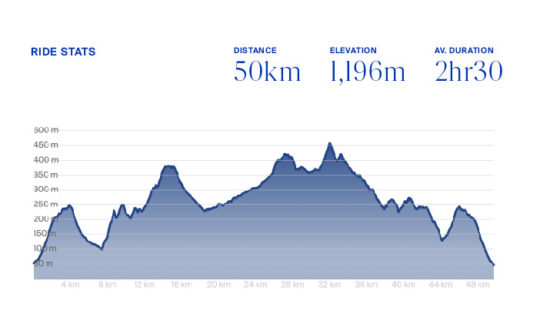 Sergi has shared with us a great gravel loop, fantastically called 'Viva Las Begues'! A 50km loop with plenty of climbing, it typically takes 2.5 hours to complete.

This classic local loop takes you deep into the Garraf Natural Park, with its pristine dirt roads. It has a bit of everything; long decent steady climbs, some steep punchy climbs and long sections of fast rolling descents. The scenery is ever changing in this self contained area of beauty; forests, arid tundra, ancient villages and lush vineyards all in one place. A feast for the eyes and the legs!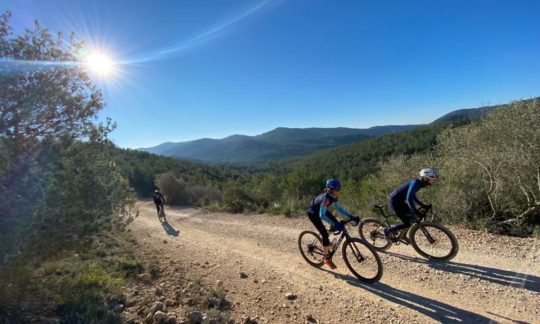 The beauty of gravel is the lack of traffic and Sergi certainly enjoys that aspect on this route. "I love the feeling this ride gives me, playing at home, ticking all the boxes when it comes to riding style and best of all — that feeling of being so, so remote, but at the same knowing that I'm just 20 minutes away from Barcelona airport. It is a blessed area."

We did ask Sergi for any notable food stops along the way, of which he said there are plenty of great traditional cafes and bars — none of which he partakes in because they never stop! It's a ride that Sergi enjoys alone, but also on the regular Thomson Tuesday staff ride. Hopefully everyone else shares the desire for non-stop riding too!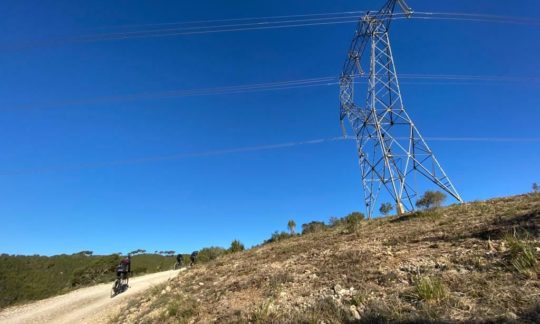 QUICKFIRE QUESTIONS
What do you enjoy most about being a ride leader?
Travelling, riding with guests, working with motivated and restless colleagues, designin up new trips — the list could go on and on! I have to say that this role is a "window to the world", you get exposed to so many people coming from so many different countries, with so many different stories. I just love it!

Favourite trip so far
For road cycling I'd take those quiet regions like Cantabria, Portugal, Pyrenees, Croatia. The lack of Traffic is a top bonus for me!. For Gravel, i just love them all but something tells Morocco will be very special.

What trips are you looking forward to coming up?
Morocco Gravel is definitely on top of the list, especially for being so exotic. I guess camels convoys are not any threat to cyclists!