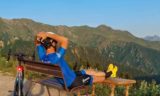 Training Rides Unpacked — Marc Gasch
---
Training Rides Unpacked — Marc Gasch
Continuing our series, Training Rides Unpacked, where we get to better introduce our team to you. Today it's the turn of Ride Leader & Gravel Division Manager, Marc Gash.
Marc is our resident dirt enthusiast with a huge appetite for gravel and keen eye with the camera. If you see a great photograph or a stunning video of our trips, the chances are Marc was the man behind the lens. If you want something doing, doing well and quickly — ask Marc. His relentless energy is infectious, whatever he eats for breakfast we could all do with some!

Hailing from Barcelona originally, Marc lives by the beach in Tarragona just along the coast from Thomson HQ in Sitges. Whilst there are no big climbs, there is 300 days of sun a year, so a decent compromise! Marc says he doesn't even own long bib-tights, it's shorts all year. Alright for some!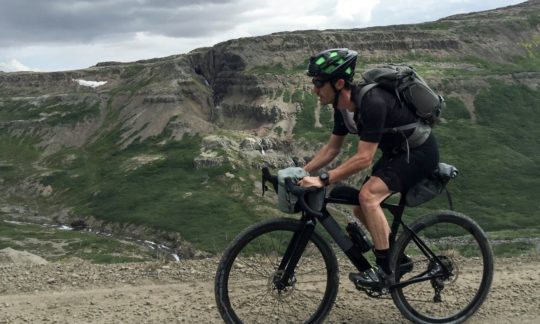 It was Marc's 'badass Grandfather' (Marc's description!) who introduced him to cycling, with a black Peugeot Ventoux, although this soon gave way to skateboarding. Cycling must be in Marc's genes, since his grandfather would ride on a heavy dropbar bike with few gears along the coastal road in Sitges as long ago as the 1940s. After Marc's long break from cycling, he got back in the saddle in 1993 and hasn't stopping riding since. Never one to stick only to one discipline, Marc has enjoyed MTB, enduro, bike packing and even some downhill!

Cycling isn't about power meters and heart rate monitors for Marc, it's all about getting out there and having fun. The more technical the better, so long as he can mix up the terrains. There would be nothing worse than endless flat plains for Marc; whether its technical single track, long road climbs or sweeping descents – there has to be a challenge!
This route has a bit of everything; some technical singletrack sections, combined with some fast classic gravel and trafficless paved roads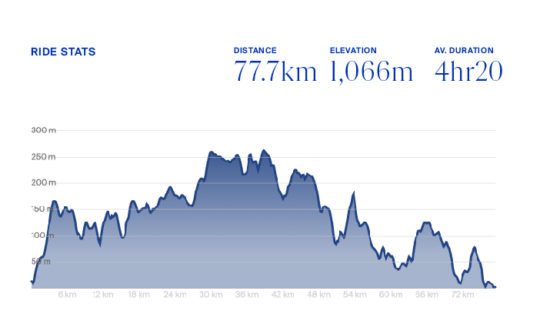 A BIT OF EVERYTHING
It will come as no surprise then, that Marc has shared with us a great local gravel route on the outskirts of Tarragona. Starting right on the beak with a few short, punchy climbs to wake you up. Traversing into a Tuscan-style landscape, riding between vineyards and old farmers houses, this 70km+ loop heads back to the beach through pine forests and small villages, with the smell of fresh bread to greet you in the morning.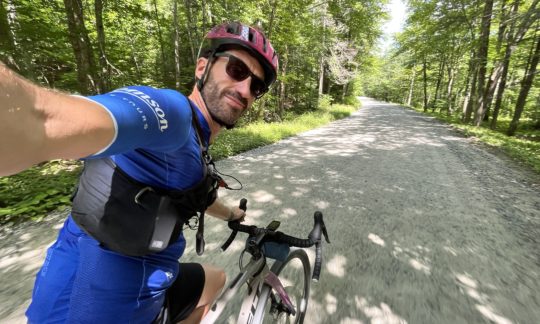 THE CHURCH OF GRAVEL
This is a route that has a bit of everything; some technical singletrack sections, classic fast gravel and even some paved roads with almost no traffic. It's the perfect combination for Marc and the style of gravel riding he loves. Along the route you ride past a couple of very cool Modernist churches, similar in style to Gaudi with incredible views from the top. They're like a mini version of the famous "Sagrada Familia" in Barcelona!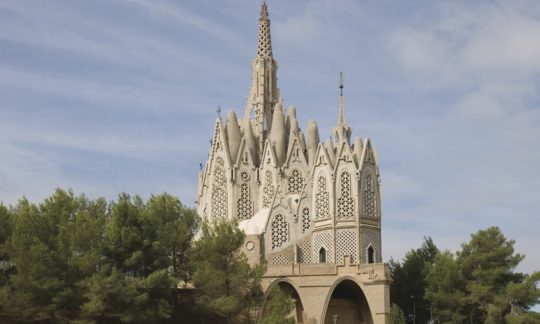 MAKING THE MOST OF TIME
For Marc, time is at a premium, being father of two daughters and a freelance consultant, he needs to keep the bike ride as quick, efficient and fun as possible. So no stops on this ride, not even for a well earned coffee.

Marc often likes to ride alone, as an escape from work, to think about new projects and give time to his thoughts. Riding can be very therapeutic, especially in such rarified surroundings. That doesn't mean he doesn't enjoy company; a regular ride partner, Loren, provides great incentive for pushing on. As the stronger rider, he gives Marc a wheel to chase and has been doing so now for over 15 years!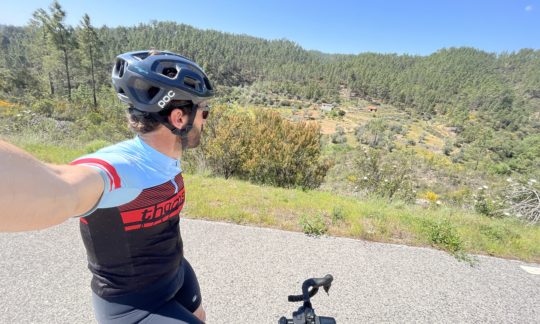 QUICKFIRE QUESTIONS
What do you enjoy most about being a ride leader?
Meeting people and discovering new places. I have travelled to more than 40 countries in my life, but I still have a lot to tick off my list!


Favourite trip so far
I would agree with our guests that have made our Gravel Portugal Trip our most popular "Beyond Tarmac" gravel tour these 2 past years. Portugal is heaven for cycling, with gravel roads all around, no traffic on the secondary roads, smiling people everywhere and amazing food! Although we are leaving to Morroco Gravel in a few weeks, and that's an awesome gravel trip (and life-changing experience!)


What trips are you looking forward to coming up?
I'm always thinking and looking for new ideas for Gravel trips (and I have several very cool ones that I'm not allowed to share yet…teaser…) but I'm also looking forward to our Iceland Gravel trip in August 2023. I have been visiting Iceland a few times in my life, be it by car, snowboarding and on bikes on a bikepacking trip, but the gravel route we designed for the Thomson Iceland trip will be stellar. Such a cool country with raw nature in every corner.