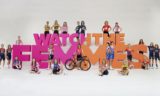 Interview with Kate Veronneau from Zwift
---
Interview with Kate Veronneau from Zwift
With the excitement building for the upcoming Tour de France Femmes avec Zwift, we had the pleasure of speaking with Kate Veronneau, Zwift's Director of Content and Women's Strategy, to talk about Zwift's initiatives around women's cycling in both the real world and on their virtual platform.
You may not know that Kate used to work at Thomson Bike Tours, so we were doubly excited to speak!
Tell us about your cycling background, how did you come into the sport and when it become 'work'?
I came to cycling in my late twenties. I was a college basketball player and had some knee injuries and had to stop running. I had to find a new sport. I fell in love with cycling and after discovering racing, I was determined to 'go pro'. I raced domestic pro in the USA for a handful of years before stepping away because the lack of compensation and opportunity didn't really make it a viable career option. I was lucky to find a job in cycling, as the Marketing Director at a Velodrome in Pennsylvania. My husband went on a Thomson Bike Tours trip to the Dolomites with Peter and somehow my name came up in conversation, and the rest is history! I ended working with Thomson for 5 years! Peter even turned me into a mountain goat, which is no easy feat for a 6ft rider!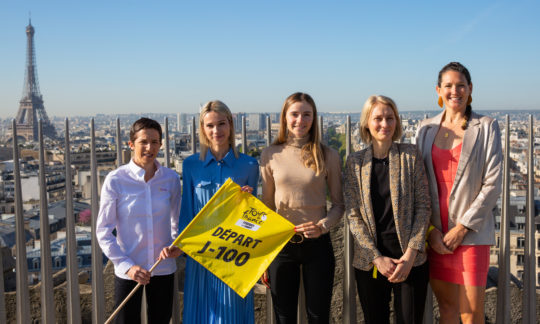 Indoor cycling has been growing quickly for years now, and perhaps accelerated with the pandemic. How has Zwift changed since you joined? Did the global pandemic produce the ideal environment for growth?
Yes, indoor cycling has become a nice supplement to outside riding, especially for those who are crunched for time or don't live in a great region for riding. The pandemic forced us all inside and we did see tremendous growth in Zwift. I was happy that we could offer a space for people to connect and stay on the bike. Many riders that said they'd 'never Zwift' ended up trying it and being pleasantly surprised by how much they enjoyed the community and the training. Lots of new friends and new fitness made!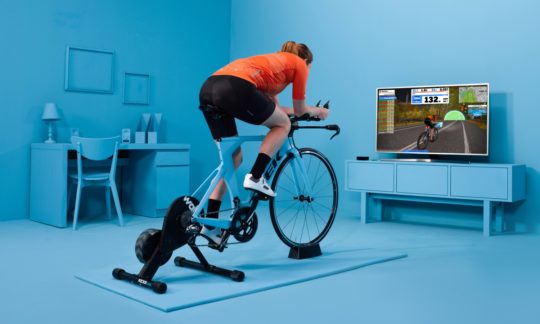 Anecdotally it seems that Zwift is a popular platform for women's cycling. Is that reflected in the numbers you see, what is the split between and women and is the trend for women growing?
Women in Zwift are our fastest growing demographic. We're currently at 17% women and I expect that to continue to exponentially grow.
What about Zwift's platform do you think offers such appeal to women cyclists?
The women's community in Zwift is really special. Women I've spoken to appreciate the opportunity to connect with other women around the world and appreciate the safety and efficiency of riding indoors. Our community is incredibly supportive and encouraging, welcoming beginners, answering questions, and offering racing, training and group rides for all levels of cyclists. I find that women really take advantage of the social side of Zwift!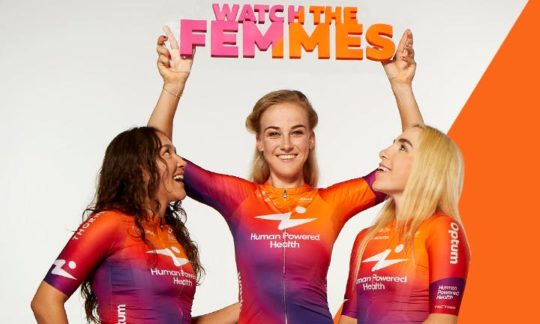 E-sports has grown significantly in cycling over the past few years, not least thanks to the Zwift Academy. Was this program designed specifically to grow women cycling as a whole or is that a happy outcome of the support for Canyon SRAM?
Yes, this program, Zwift Academy, which I've run for 6 years, was created to offer new opportunities in women's cycling. The program invites the world to train together and compete to win a pro contract with CANYON//SRAM Racing. It built a wonderful community on our platform and launched the pro careers of 6 women and 5 men (the program started as women's and we added a men's competition the 2nd year). The first year, 2016, we had 1000 women compete, and this past year, we had 150,000 women and men participate! It's become a talent ID program for more than just the winner, now we're seeing finalists get pro contracts with other teams.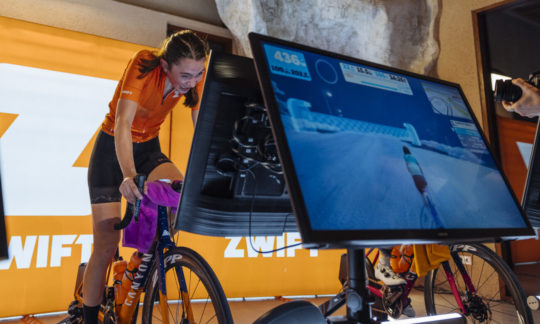 The Tour de France Femmes is a monumental race in women's cycling, in cycling as a whole. Did the virtual event Zwift hosted pave the way for your sponsorship of the IRL race? Was it always planned?
Yes, the 2020 Tour de France Virtual absolutely paved the way. With that event, as with all our racing on Zwift, we offered equal distance, prize purse and broadcast for the men and women. The viewership was outstanding and the women's racing was actually even more exciting than the men's. Perhaps because women are more accustomed to shorter distances and saw this as a great opportunity for exposure. This proved that there is an appetite for women's racing, and it sparked our partnership and conversation with ASO to launch the Tour de France Femmes avec Zwift for this summer.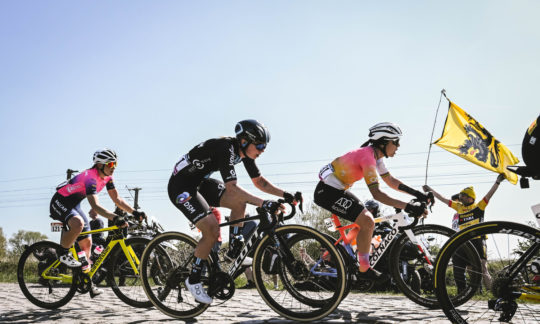 Are you able to tell us about the vision for the race and Zwift's involvement over the coming 4 years? What can we expect in the future?
We look to grow the race each year, working with ASO and the women's pro peloton to create and evolve the premier Women's WorldTour stage race. The race will celebrate the power and personality of the pro women's peloton, with the full, iconic 'Tour de France' treatment. It will be broadcast widely around the world. You will not want to miss it! Follow our campaign around the race, #NEWRULES, which celebrates this incredible momentum in women's cycling right now. We believe in the future of the sport, and that it's time for positive change!

We believe in the future of the sport, and that it's time for positive change!
What are you most looking forward to in the race and who is your personal tip for the yellow jersey?
The 8 stage race has a little something for everyone, and will truly showcase the depth of the women's pro peloton. Feisty sprint stages, big QOM stages and even some gravel through the gorgeous Champagne region! The diverse course could introduce a different winner each stage. I'm expecting fireworks from Annemiek van Vleuten, Ash Moolman Pasio, Elisa Balsamo, Lotte Koppecky, Kasia Niewadoma, Cecilie Utrup Ludwig, Pauliena Rooijakkers, Elise Longo Borghini and Marta Cavalli. Demi Vollering is an absolute force with a powerful team behind her and a world champ as her DS. She will be very tough to beat ;)