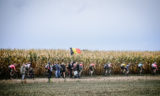 Spring Classics — Crosswinds, Cobbles and Climbs
---
Spring Classics — Crosswinds, Cobbles and Climbs
When we think about the Spring Classics a few things come to mind immediately – fanatical fans waving giant flags, beer, frites, techno and - of course - impossibly steep climbs, crosswinds and cobbles.
A STORIED ATMOSPHERE
The well known film of the 1976 Paris-Roubaix, A Sunday in Hell, highlights everything that's magical about the Spring Classics. These races are famed as much for their riotous spectators as the toughness of the parcours. Fancy dress is commonplace, mayonnaise compulsory and sound systems constant. The a party atmosphere is only heightened by the expectation of catching a glimpse of a rider tumbling on the cobbles.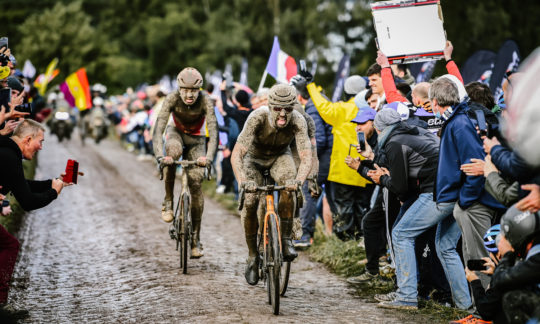 RELISH THE CHALLENGE
For the riders who excel in these races, the challenges are merely opportunities. They revel in the crosswinds, seeking to take advantage of splits, they push on over the climbs and dance over the cobbles with balletic poise. You need to take these races by the scruff of the neck and embrace the charm in the difficulties.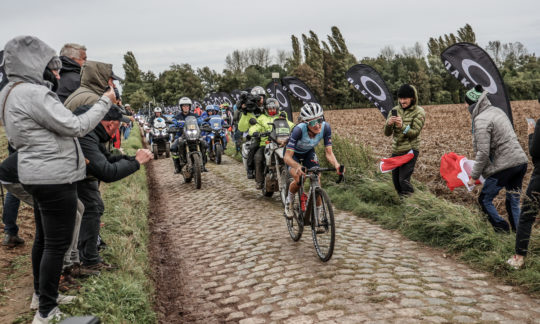 TECHNICAL DECISIONS
Being at one with your bike is important on this terrain – riders will obsess over tyre choice, tyre pressures, bar tape selection and gearing. Pressures will be as low as the high 50s psi in 30mm road tyres. The optimum pressure is an art – too high and it's like riding on ice skates, too soft and you run the risk of pinch flats. But the main thing to remember – don't blame the kit! You can always tinker, but riding confidently is always the best option.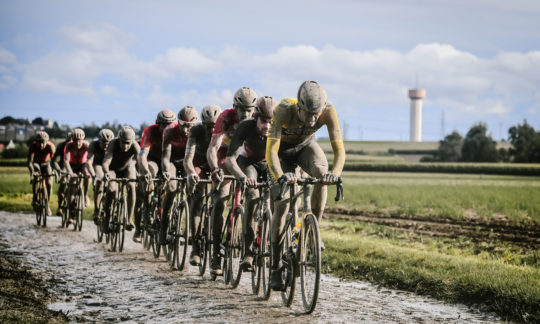 CARE FOR THE COBBLE
Pavé is so much part of the identity of the Spring Classics, but their presence may have been lost before we ever fell in love with them. Roads in the north of France, Belgium and Holland were simply made this way and in the aftermath of World War II these countries began to repair and modernise their roads. Tarmac started to cover many cobbled roads and they slowly started to disappear.
As live television started to cover the race, proud mayors wanted to show off their incredible towns and would resurface cobbled roads to declare their modernity. It wasn't until 1977, when an organisation called Les Amis de Paris-Roubaix, was formed that it became popular to preserve the hallowed cobble stone sections.