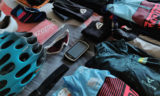 The Art of Packing — A Guide to Going Away
A seven day trip with distances of 350km, climbing of 10,000m and mountain weather can seem like a tricky week to pack for. The Art of Packing for a cycling trip is a skill refined over a long period of time.
---
The Art of Packing — A Guide to Going Away
A seven day trip and mountain weather can seem like a tricky week to pack for. Let us offer you some advice on what to bring, what to leave and what we couldn't live without. Trust us, we've done this before.
Plan Ahead

Packing your kit well in advance is always a good idea. You don't want to be packing the night before you travel only to realise you should have gone to the local bike shop to stock up on essentials or that your favourite jersey is at the bottom of the laundry basket. Part of planning ahead means being airport ready — if you're travelling with your bike, make sure you've pre-booked your bike bag or box as large / sports luggage. The last thing you want is to be turned away by a strict airline.

Our guides will help those of you who are bringing bikes to assemble them and check that they're all working, but don't let that stop you from making sure it's running smoothly before you set off. A quick service at your local bike shop will do wonders for your peace of mind and ensure a purring bike for the wonderful roads you have to come.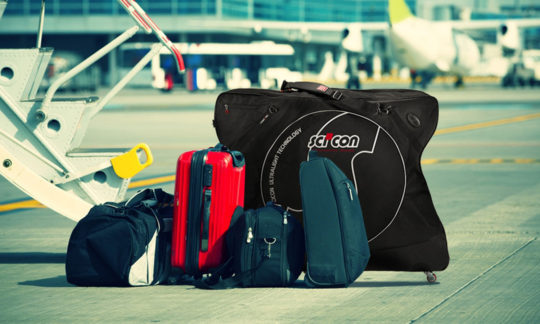 Appropriate Luggage
If you're coming for a week you won't really need a great deal of clothing, don't bring all of your cycling gear and half of your off-bike wardrobe. Per person you need one piece of hold luggage and a small carry on that will double as your day bag for the support vans on rides. If you're bringing your bike you will have extra storage space in the big box. The bigger your suitcase, the more you'll put in it.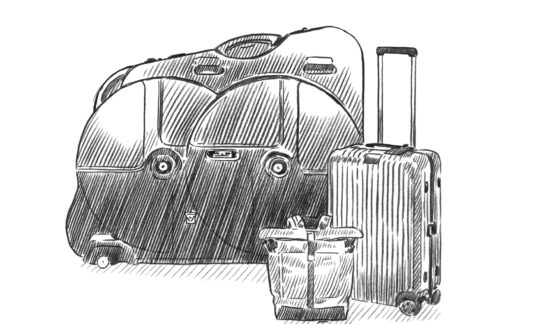 Clothing Countdown
Layout what you think you'll need and then edit ruthlessly. You will always bring too many clothes. Once you have your final selection, pack intelligently using every inch of space. Place shoes between the runners of your case, with rolled socks inside them. This keeps your shoes in shape and saves space. Roll clothes to minimise wrinkles and maximise space.

Just how much cycling kit you bring is up to you, it will all fold or roll down to a very small size and take very little room. You will need multiple pairs of bib-shorts and jerseys plus some layers for the changeable weather. Remember that whilst the foot of a mountain may be warm and sunny, the summit can be a whole different story. Pack a waterproof jacket, gilet, base layers, full finger gloves and overshoes even if the forecast is for blazing sun in France in July.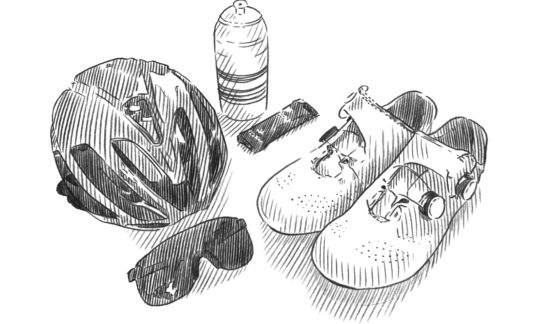 The Essentials
There are some really obvious things not to forget, but it's surprising how often one of the following key items are left behind. A cycling helmet, shoes and sunglasses are key. If you are renting a bike then make sure you bring your own pedals and if you have a particular preference, bring your own saddle too.

Of course you won't want to forget your bike computer to record your epic achievements, but you can relax knowing our expert guides and support drivers will help you with any on-road minor mechanicals – so don't worry about tyre levers this time!
Pro Tips
After many years of running trips, our ride leaders have nailed the art of the pack list. The following is the ultimate insider's checklist —

POWER STRIP

Bring a power strip so you can connect all your chargers in one place, otherwise you will have everything plugged into different power sockets all over the room.

CHARGERS

Make a list of all the chargers you need: Garmin, Gears, Powermeter, Phone

HANDLEBAR MOUNT

Don't forget your Garmin / Wahoo handlebar mount. Having to put your head unit in your pocket will drive you mad.

MEASUREMENTS

Don't forget a copy of your bike-fit measurements. You won't remember them all!

PLASTIC BAGS

For laundry and wet clothes. Bin liners are best.

LIGHTWEIGHT COAT HANGERS

To hang any laundry in the bathroom or on the balcony of your room

BATTERY

A spare battery for your Garmin  / Wahoo chest-strap will save a lot of heart ache.

CLEATS

It may seem surprising, but spare cleats can save your trip and they are small enough to pack, just in case.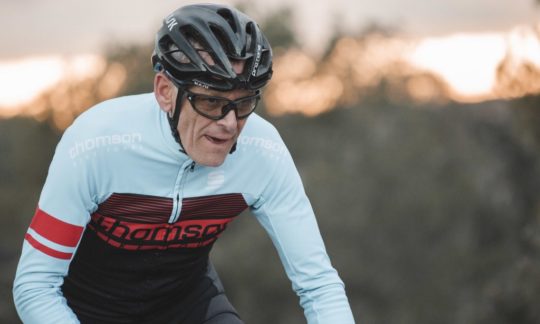 Ride Leader Kit List
With nearly 250,000km under his belt, Thomson Bike Tours' founder Peter Thomson knows what it takes to get through a multi-week trip to the Tour de France.

This list is Peter's personal packing list, which never fails. Everything you could ever need is on this list. Peter prints it off once at the start of the season and then adds anything he's forgotten in pen at the bottom of the list. At the end of each season the list is updated and becomes the new master.

If you bring this much kit with you, you know you'll be sorted for three weeks!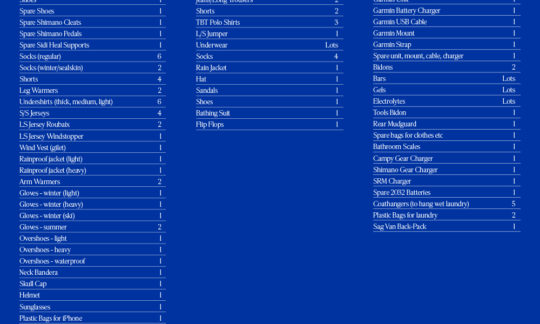 ---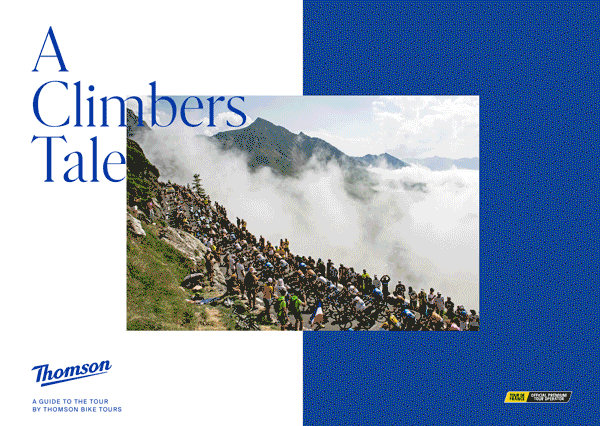 From a review of the most exciting race in a generation to a preview of our forthcoming routes. This download book is a must have for any cyclist looking to experience live race-viewing and challenging and rewarding rides on the legendary routes and climbs of the Tour de France.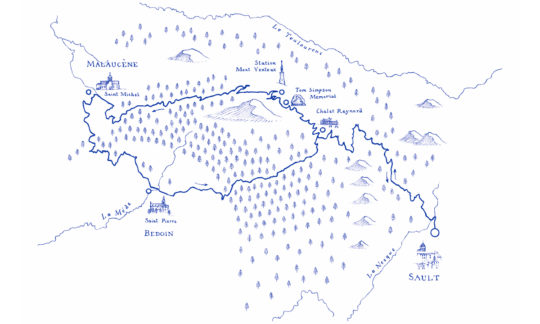 FEATURING
Hand drawn Route Maps

Our 2020 Trip Highlights

Stunning Photography Gallery

Unmissable Cycling Tips

Exclusive Articles