Canary Island Camps – Booking Now
---
The Winter doesn't have to be all about layers and layers of waterproof fabric and cold toes. It doesn't have to be about turbo trainers and virtual worlds, not when Gran Canaria and Tenerife are waiting for you. The Canary Islands, with high mountains, beautiful sunshine and roads that the pro's adore are the perfect place for a winter camp.
We have two great camps in the Canary Islands in late February / March 2020 – the ideal time to shake off the Winter blues in clear blue skies. It's little wonder that the professional peloton spend at least a few weeks here every winter.
Those that have experienced our cycling camps before will know how incredible they are, but we've made yet more improvements this year. In Gran Canaria we now have two hotel bases so that we can cover a greater number of routes. For those wanting to extend their stay we are now offering a Canary Islands double – ride our Gran Canaria Camp and follow it up with the Tenerife & La Gomera Camp with an extra ride in the middle! We're always improving our trips, even our popular winter cycling camps. Set your Spring and Summer riding up perfectly with two great warm weather weeks.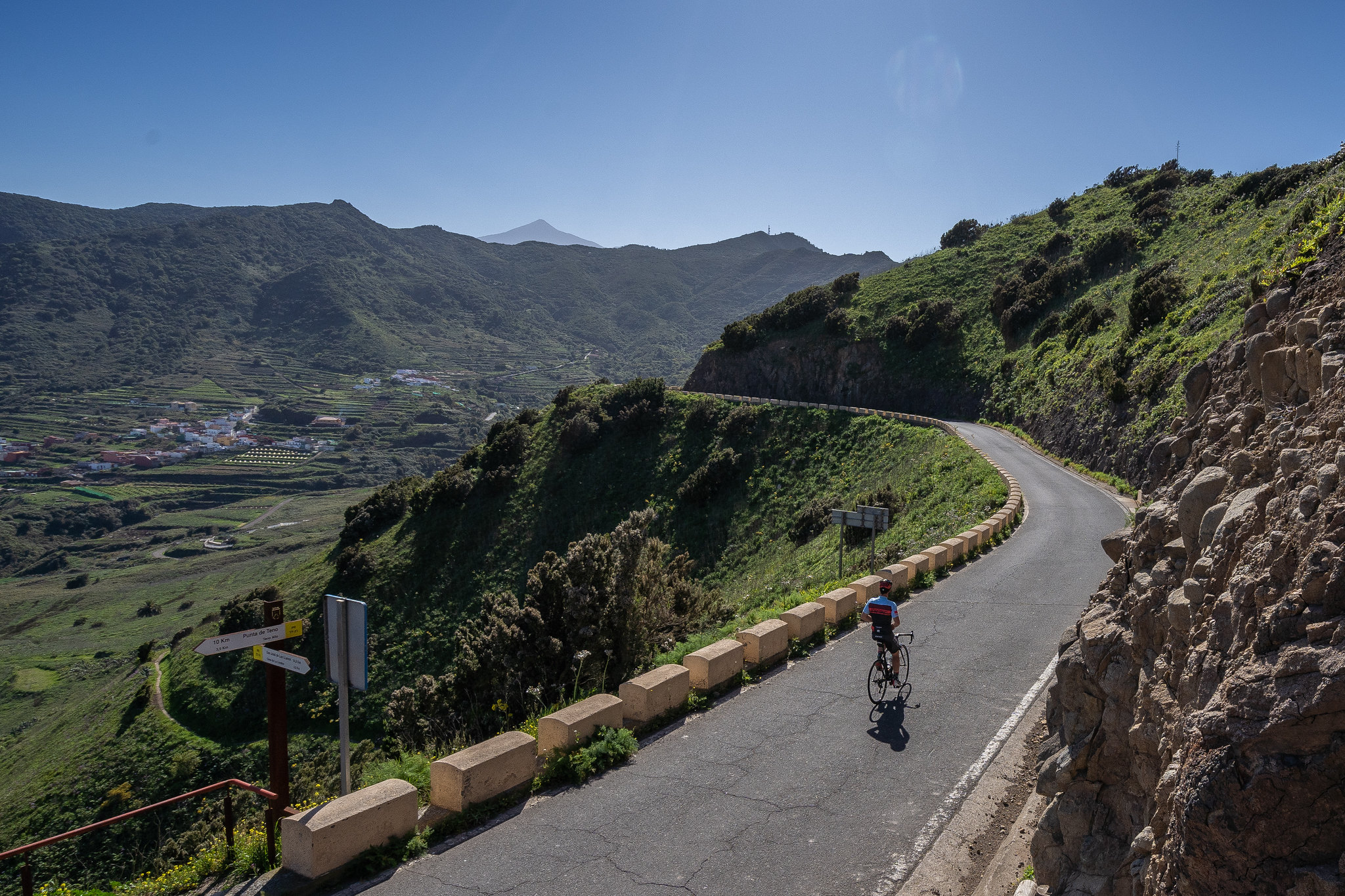 Gran Canaria Cycling Camp: February 29 — March 7
Did we mention that Gran Canaria has it all? Not only famously big mountains and endless sunshine but 4-star resorts to rest and recharge at the end of each day. This winter cycling paradise reaches 2000m in elevation (6,000ft) thanks to the island's big climbs; Valley of the Tears and Pico de las Nieves. We think they're up there with the hardest climbs in the Alps.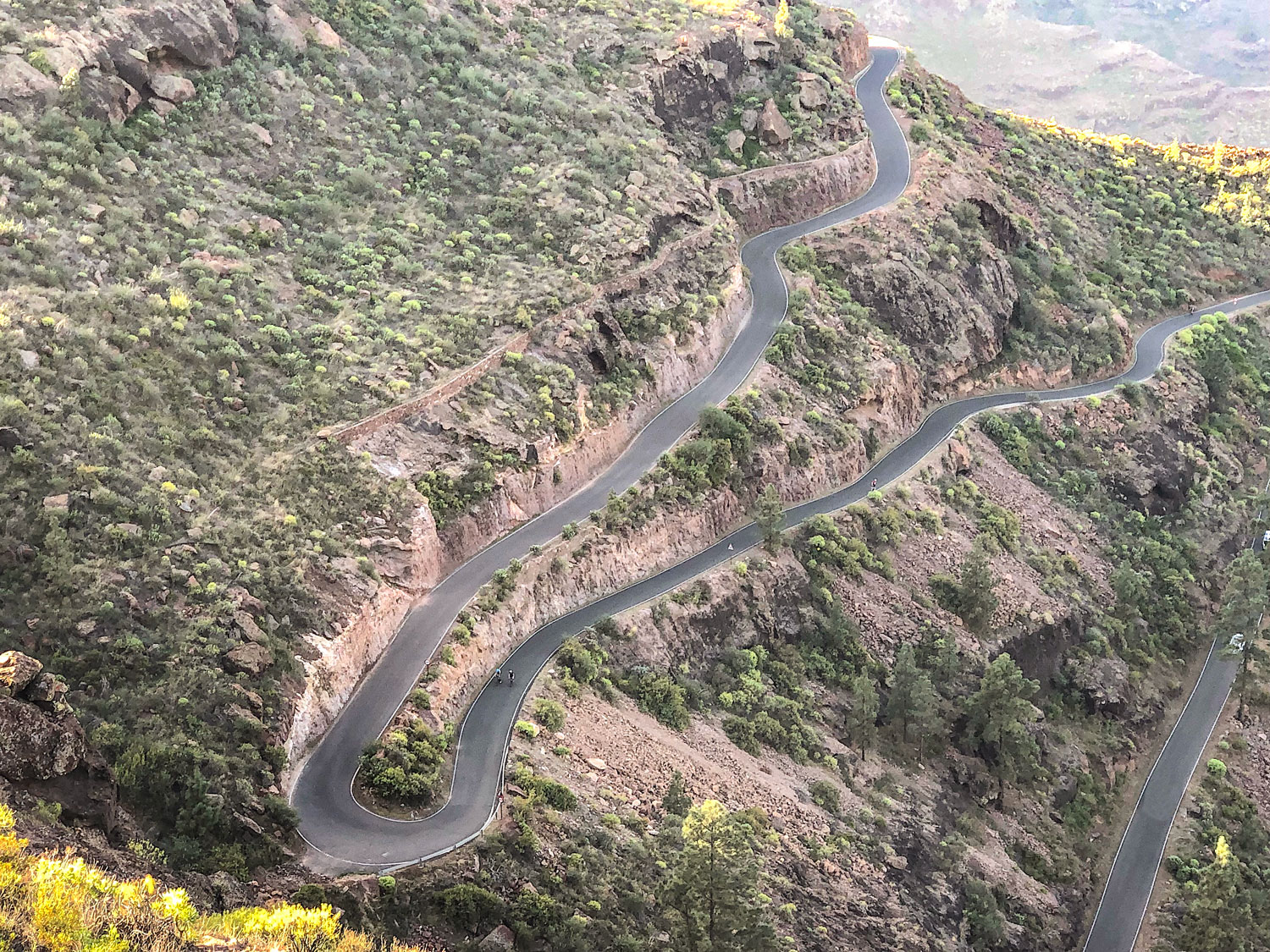 New for 2020 we have made the trip even better than before with a few enhancements to our routes, most notably two bases! For the first part of the week we'll be staying on the north of the island in the Cordial Hotel in Agaete before moving south to the Cordial Hotel in Puerto de Mogan. This allows us the opportunity to create more variety so that you can enjoy the best the island has to offer.
For details about each of the seven days riding, check out the in-depth information on our Gran Canaria Trip page. If you need convincing further, take a look at this video from Global Cycling Network (GCN), and see what Dan Lloyd and Simon Richardson think about riding in Gran Canaria.
Tenerife & La Gomera Cycling Camp: March 8 — 15
Tenerife is famous for the impressive Mount Teide, the testing ground for pros and mortals alike, but our camp offers far more than just this incredible climb. Our warm up climb on day one takes in the coast and a steady 6% climb on Guia de Isora. A great way to soak up the rays and the stunning views before tackling Tiede on day 2. We'll take on the beast twice during the week, once from Los Gigantes and once from Granadilla de Abona. Taking in the glorious lava fields in the shadow of the volcano and one of the longest descents you can find.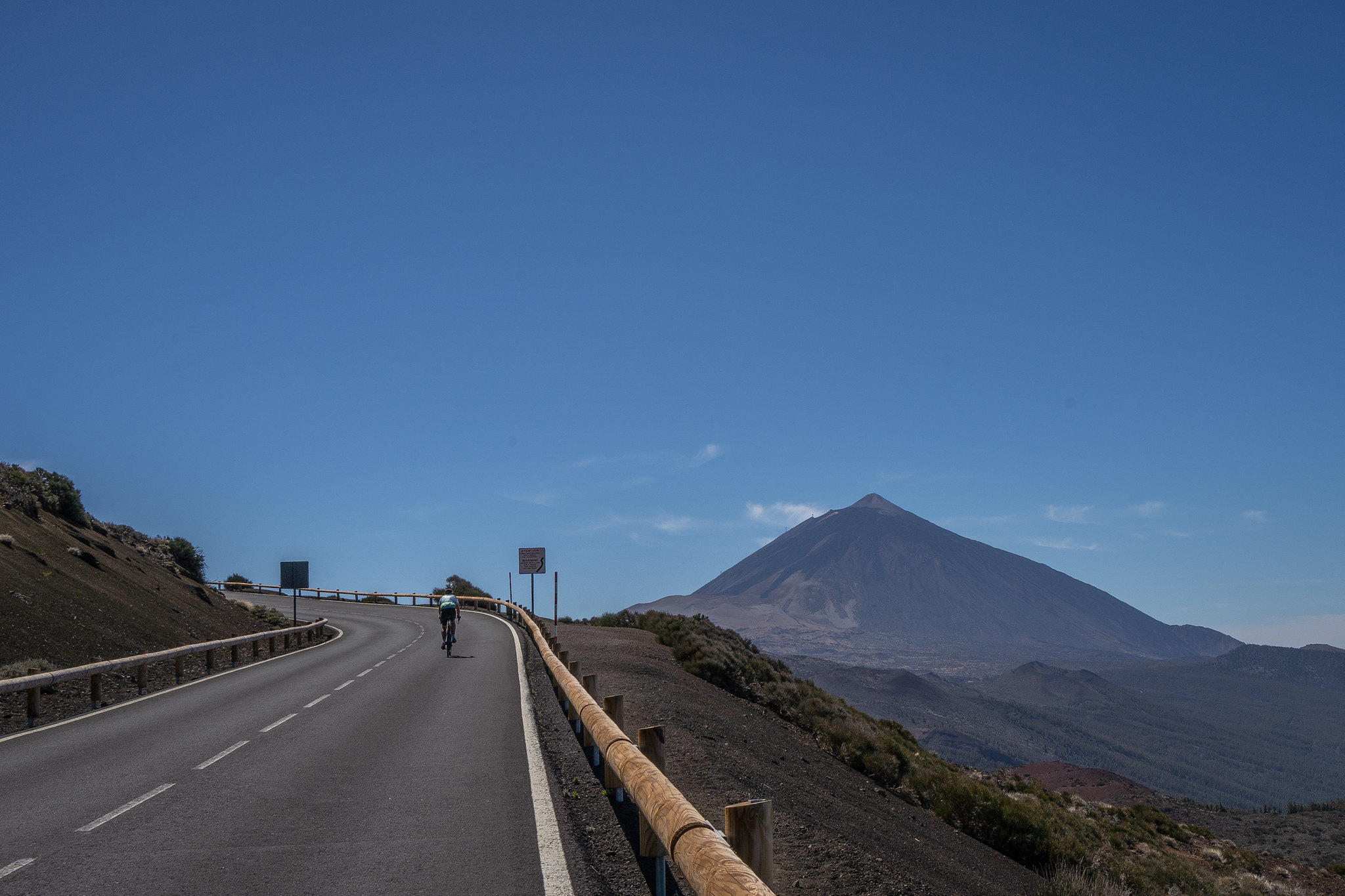 In between and afterwards we'll take the switchbacks on the descent from El Tanque, ride along the shores of the Atlantic Ocean to Buenavista del Norte and climb through El Chirche, one of the steepest segments in Tenerife. Our ride leader is just 40 seconds behind KOM Chris Froome, so maybe hang onto his wheel for an all time PR!
With perfect temperatures guaranteed you'll return home with a killer cycling tan to match your superior fitness gained on this incredible island.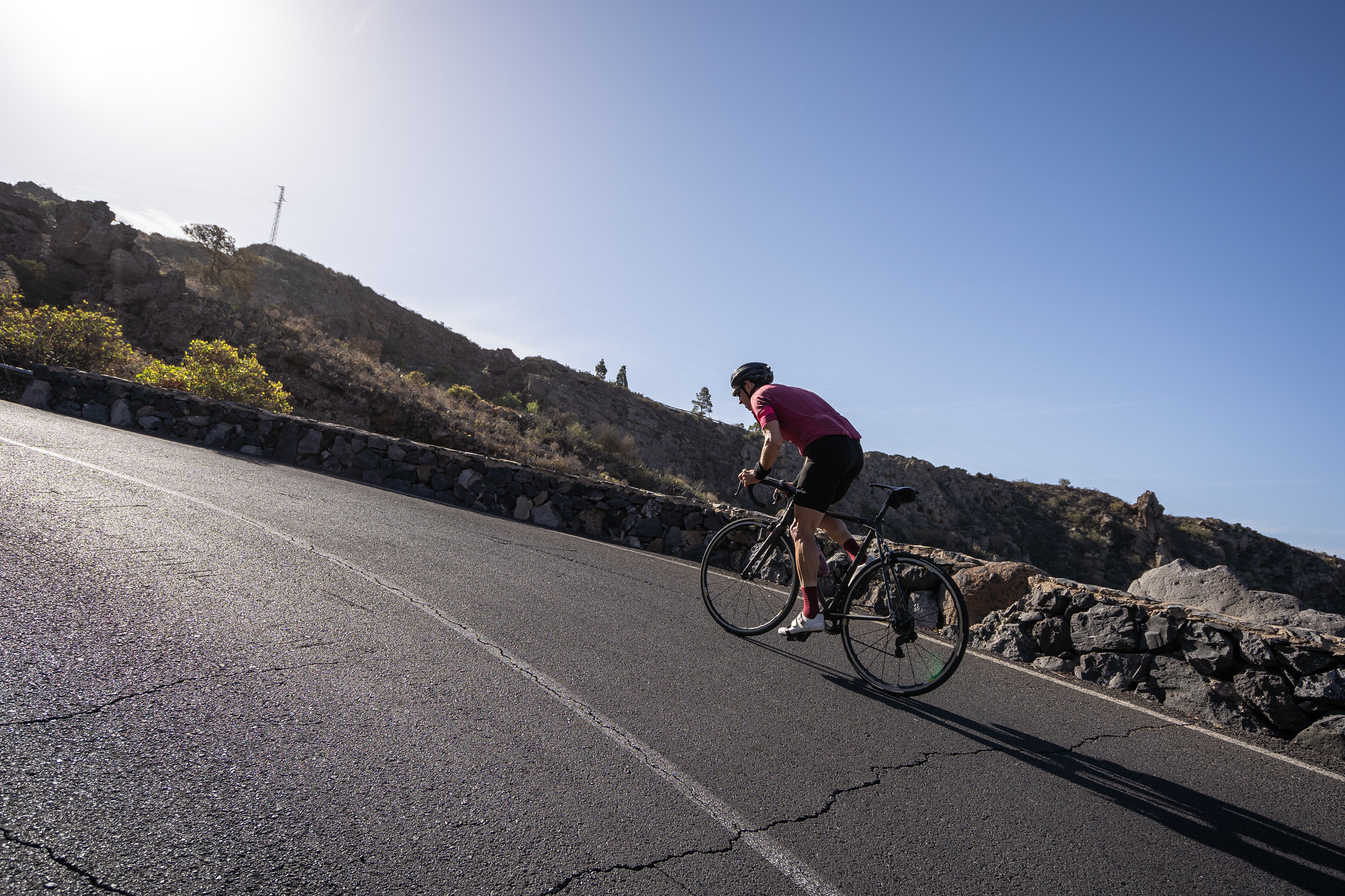 New for 2020, 2-week Canary Islands Camp: February 29 — March 15
If you can't decide sure whether to choose the Gran Canaria week or the Tenerife & La Gomera week? Then why not do both! New for 2020 we are inviting you to join us in both Gran Canaria & Tenerife, we'll take care of all the transfers between the islands – you just need to provide the legs for 2 weeks of intensive riding.
---
Included in the 2-week price are the following complimentary items:
complimentary rental bike for the second week in Tenerife
complimentary flight from Gran Canaria to Tenerife
complimentary night at La Laguna Gran Hotel
complimentary dinner and breakfast at La Laguna Gran Hotel
---
In addition to all the rides on both of the individual weeks, we've thrown in an extra epic ride through some of Tenerife's most spectacular terrain in the Anaga Natural Park at the start of the Tenerife & La Gomera week.
Get your season off to the best possible start with 2 weeks in cycling paradise!
Don't delay in securing your spot on these sought after
cycling camps
. See the full
itinerary
on our website and book your place now!