In the Belly of The Beast: Climbing Mt Ventoux
---
Le Geant de Provence, they call it. God's Tomb. The Bald Mountain. Or simply, The Beast.
"The Ventoux is a god of Evil, to which sacrifices must be made. It never forgives weakness and extracts an unfair tribute of suffering."
–Roland Barthes, French philosopher, literary theorist and bike racing fan
Nowadays Ventoux looms large in the history of the Tour, but historically it's a relative latecomer. Le Geant first appeared in a supporting role, a brief walk-on as a summit waypoint in 1951. Its big star turn didn't come until 1958 when it was run as a time trial and won by France's Charly Gaul.
The Ventoux ascent quickly made up for its latecomer status by dint of sheer difficulty, unpredictability and rider intimidation. There are higher climbs among the Tour routes, to be sure, notably the Col du Galibier (which we tackle on our Trans-Alps route). Several are steeper, including the Lacets de Monvernier and Col du Chaussy (we ride both of these, too). But The Beast is longer. Not to mention both unnaturally hot and brutally dry. And near the summit, the winds blow at more than 90kph, two days out of three.
Englishman Tom Simpson famously died on Ventoux in the '67 Tour, less than a thousand meters short of the summit. Fifty years later, his shrine has been fully restored with help from Lotto-Soudal rider Thomas De Gendt. Only in cycling does a Belgian rider lead the restoration of a fallen Englishman's shrine on a French mountaintop.
Eddy Merckx rode himself to the brink of collapse on The Beast in 1970. He received oxygen, recovered, and went on to win that Tour, his second.
In 2000, Ventoux played host to an epic battle between Marco Pantani and Lance Armstrong, with the Italian winning the stage in circumstances still in dispute. There's even an English stage play about their duel which toured earlier this year.
Mad crowds. Motorcycles and the Running Man
Last year's incident on Ventoux was less tragic than Simpson, less dramatic than Merckx or Pantani/Armstrong, but possibly the most bizarre in modern Tour history. TBT guests were there when it happened, of course. Here's a brief video of the madness as seen from our VIP viewing spot just inches from the action:
So how did this craziness come about? Here's a telegraph version of how the tragedy-cum-comedy went down on Bastille Day 2016, based on an account from VeloNews' Andrew Hood:
Summit winds of up to 145kph force organizers to relocate the finish line some 6km lower. No time to move the crowd fencing. Fans all over the course, no room for the riders or the motos. TV unit brakes suddenly to avoid hitting a fan.
And then the dominoes start to fall.
Attacking from a 3-man breakaway, Richie Porte goes face-first into the camera, followed closely by yellow jersey holder Chris Froome and Trek Factory Racing's Bauke Mollema. A second moto crashes into Froome's bike from behind and destroys it.
Knowing his support car will be unable to reach him, Froome picks himself from the wreckage and begins jogging uphill through the crowd for the finish line, dragging his bike.. After a while, he ditches the ruined machine entirely (directly across from us, as it happened) and continues alone. Eventually  the Mavic neutral support van reaches him and hands down a replacement bike—which doesn't fit—and the Yellow Jersey reaches the arrivée with his knees wobbling comically at the top of each pedal stroke.
Fortunately TBTs support crew is dedicated to seeing that none of our guests have a similar experience.
So in addition to another great Ventoux story to tell your friends, now you know why Mavic's neutral support bikes will all be equipped with dropper posts, starting with this year's Tour.
Trans-Alps: Eight of The Tour's Most Famous Climbs, Including Mt Ventoux. Twice.
The rides were challenging but doable. The scenery was amazing. The support staff was great. Can't wait until I can do it again in some other beautiful venue.
—Judy Fujita, USA, Trans-Alps Guest
Gaul, Merckx, Pantani, Froome…and now it's your turn to tackle The Beast. Ventoux will be conspicuous in its absence from the 2017 Tour, but you'll have the option to do it as the Queen Stage of our Trans-Alps Challenge. We'll climb The Beast from the Bedoin side and—assuming you're up to it—back again from the Malaucene side. And just to make it even more fun, we'll do both routes on the same day.
Our week-long itinerary through the French Alps will challenge you with some of Le Tour's toughest climbs and bring you face to face with the most celebrated terrain in all of cycling. Highlights include the back (and more difficult) way into Alpe d'Huez, plus La Madeleine, the Galibier, Glandon, Morzine, Joux Plane, Colombiere and more. And, of course, the redoubtable Mt Ventoux.
There are 8 KOMS on offer for this trip—6 of them before you even get to The Beast.  So if you don't have your riding legs ready when you land in Geneva to start your adventure with us, you certainly will be the time you get to Ventoux.
I came with high expectations and was impressed with how the Thomson team exceeded them on a daily basis. The little details make all the difference. You guys know how to run a trip!
—Peter Franklyn, Trans-Alps client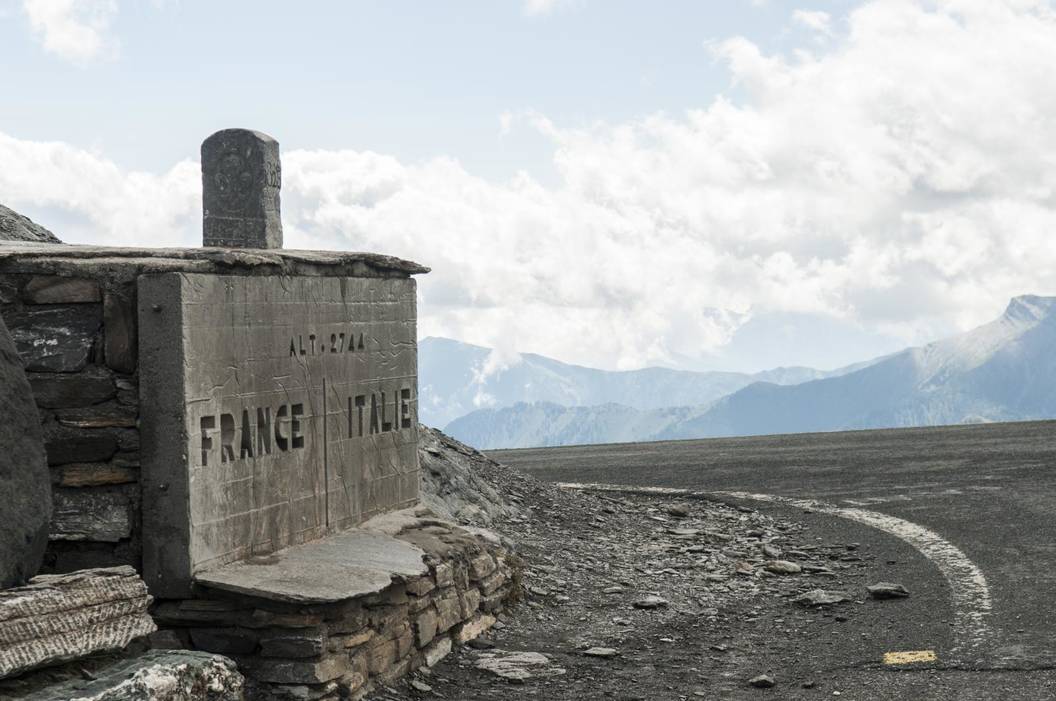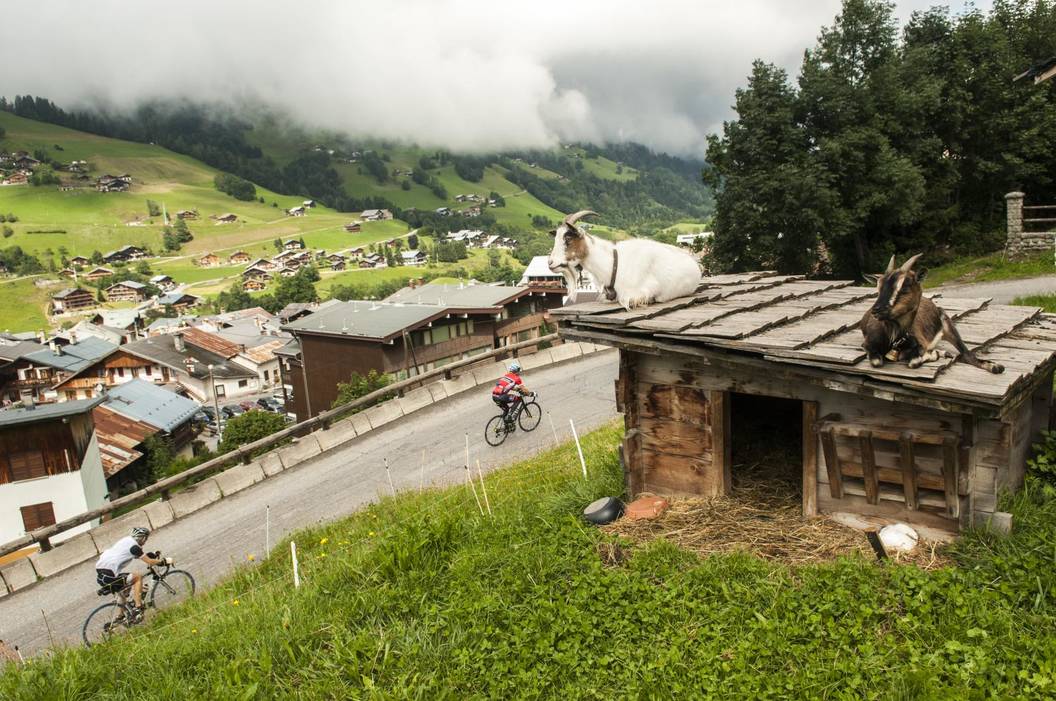 Check out the photo gallery from some of our past Trans-Alps trips