The Ruta Negra Italia. 15 Days. 20 HC Climbs. 47,000 Vertical Meters.
---
This is the Ruta Negra Italia. Designed for those who think our Trans-Alps and Trans-Dolomites would be more fun if they were just a little harder. OK, a lot harder.
The goal is simple: ride the and conquer as many HC climbs as possible in just over two weeks. But your biggest challenge—summit after summit—will always be yourself.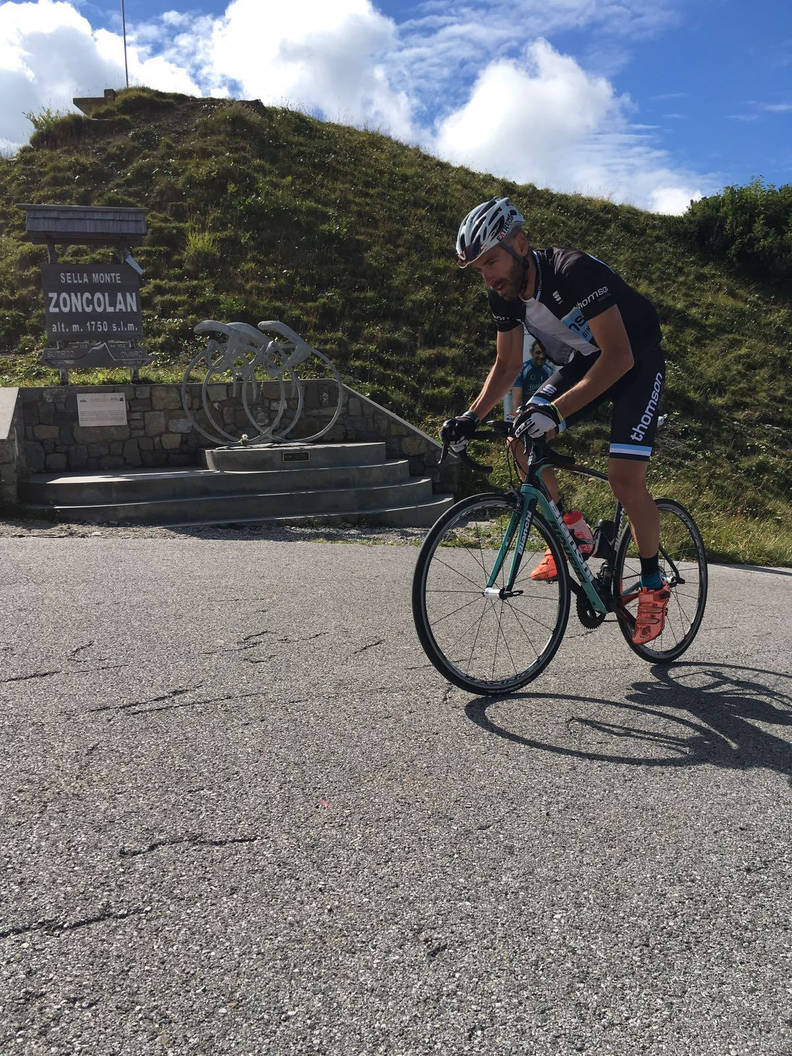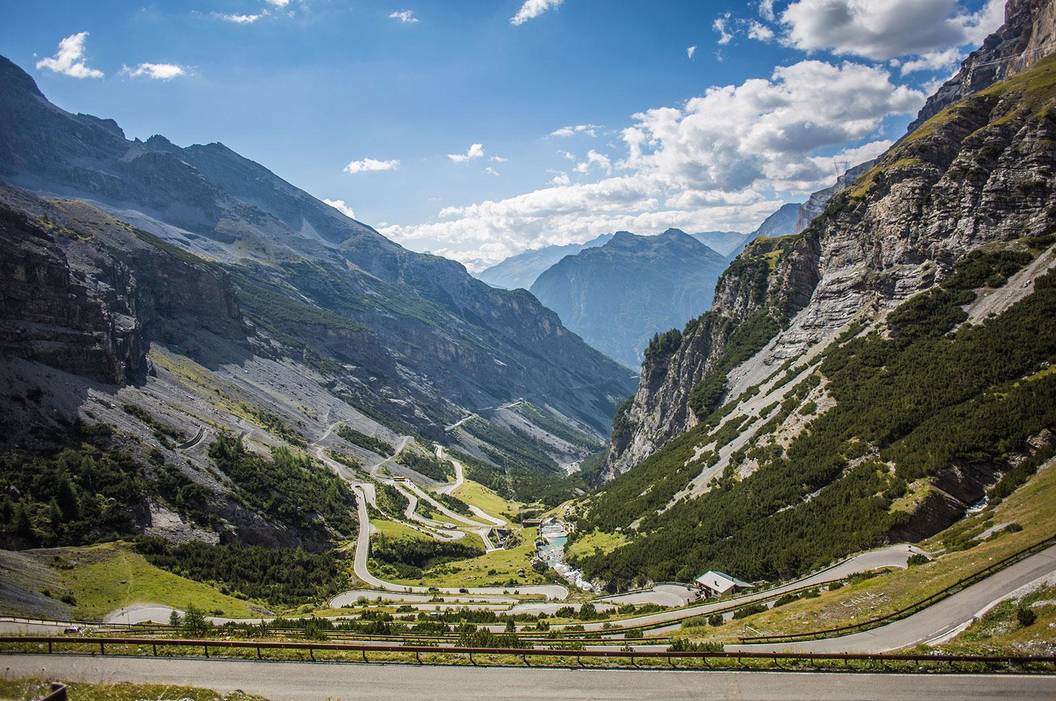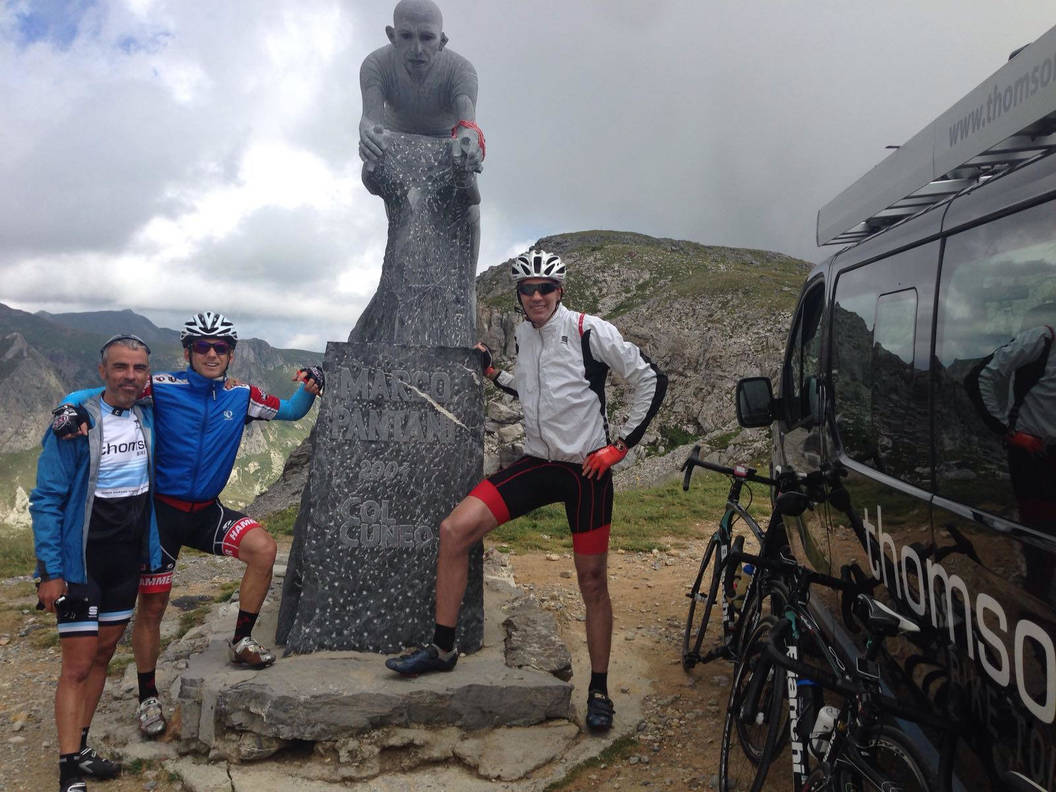 All Mapped Out.
The Ruta Negra Italia follows a fiendishly (or, depending on how you look at these things, masterfully) designed route as you take on the toughest peaks in the Italian Alps, with brief nods to France and Switzerland en route. Climbs include the Mortirolo, Gavia, Zoncolan, Monte Grappa, Finestre and many more.
And the Stelvio? Yes, we do the Stelvio. Twice, in fact—once from each side. That's just how the Ruta rolls.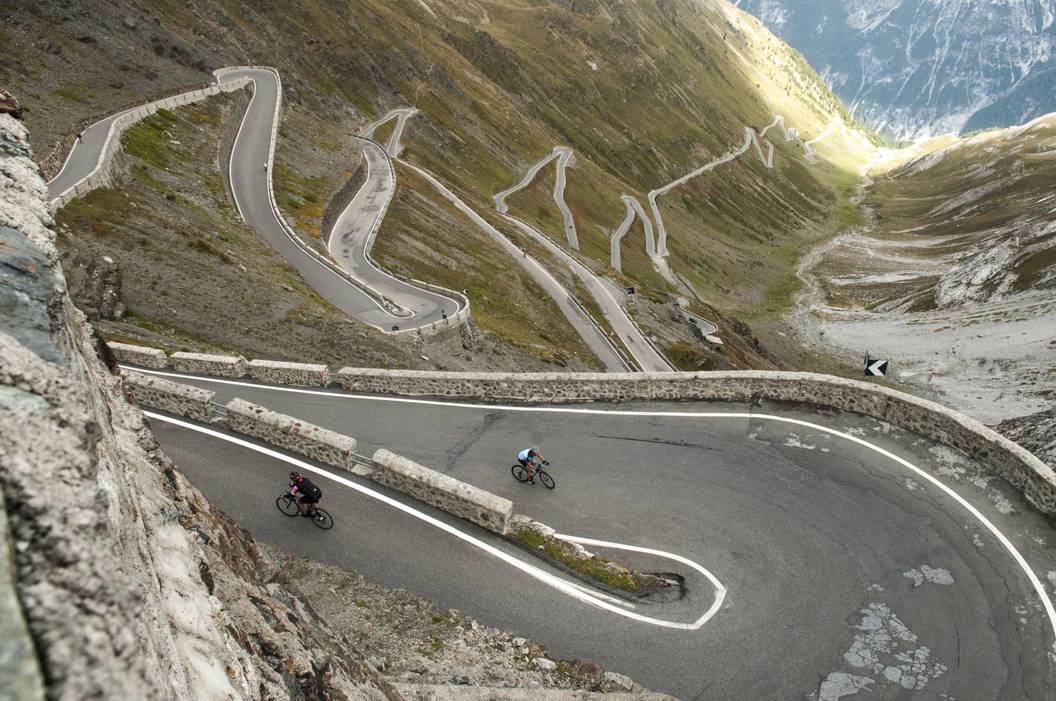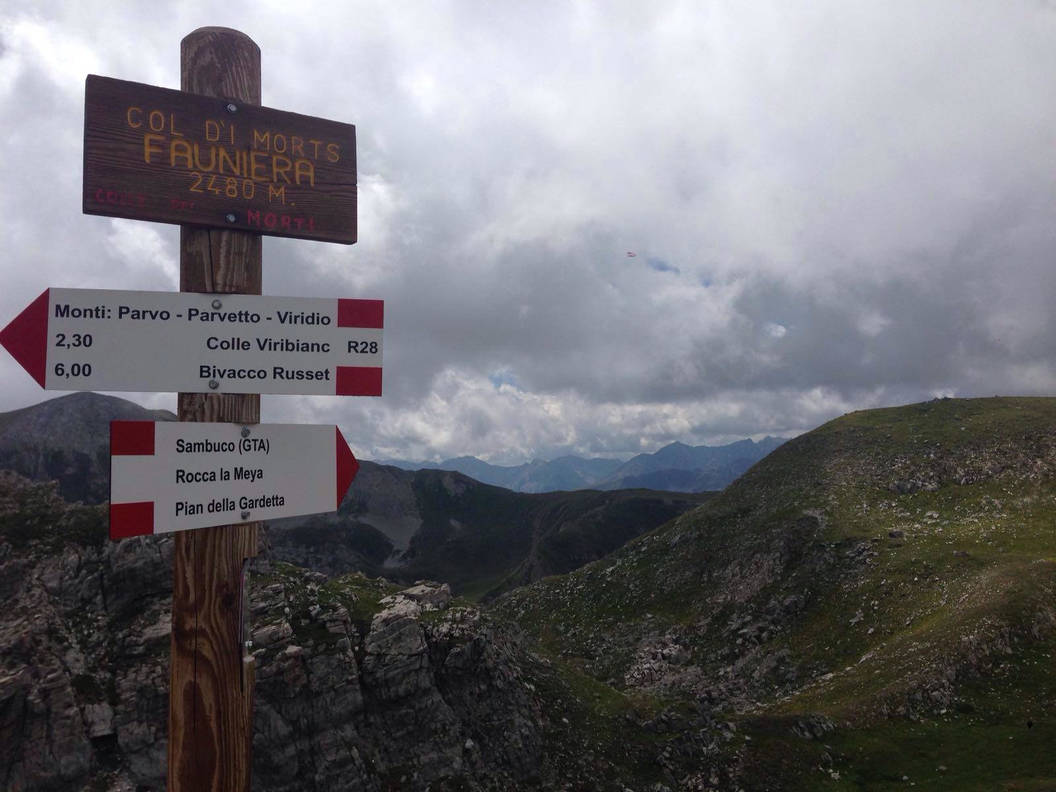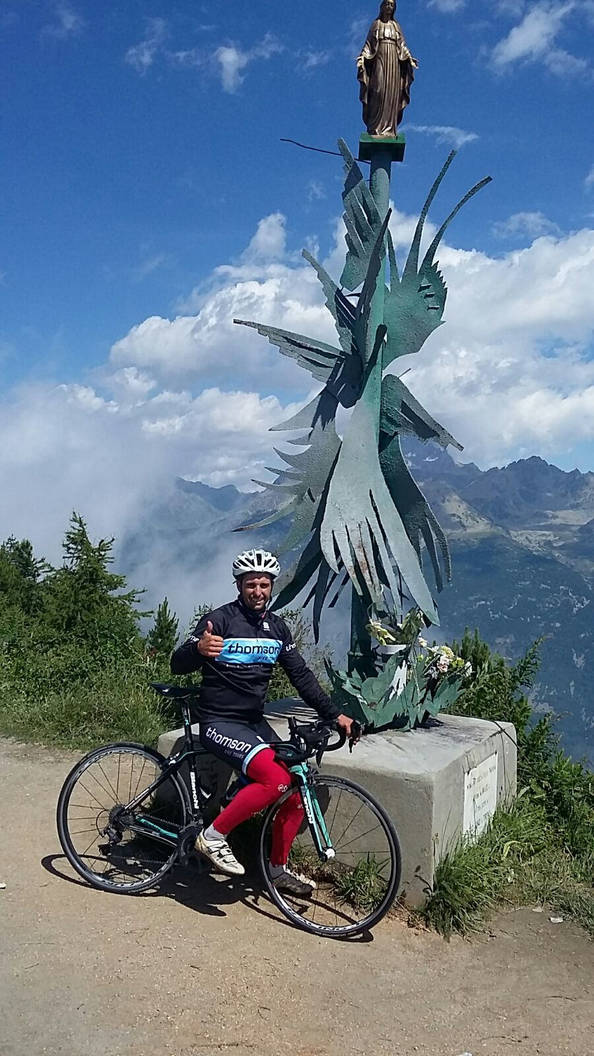 Ruta Negra: The Ultimate Climbing Adventure.
Of course there are other intense climbing opportunities in the Alps, most notably the various Haute Route tours and cyclosportives.
With our trip, the Ruta Negra doesn't pit you against others. It pits you against yourself, with the added benefit of quality support just a bidon's hand-up away.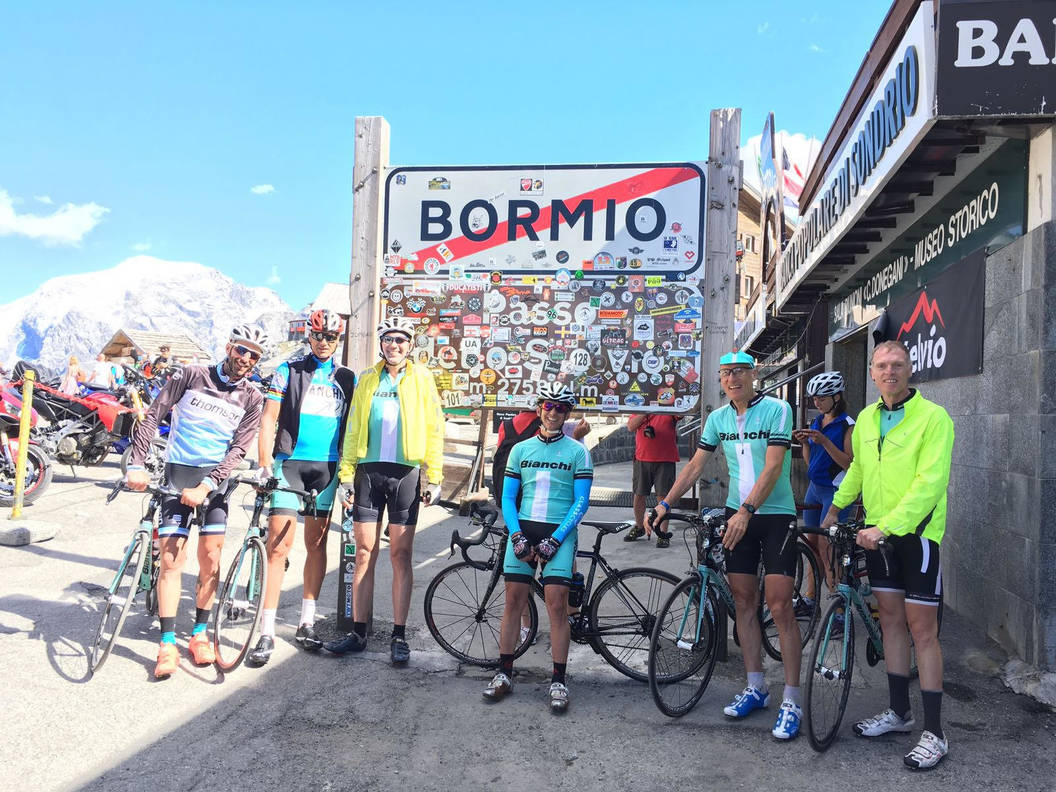 ProTip: bring extra stickers. On this trip, you'll need them.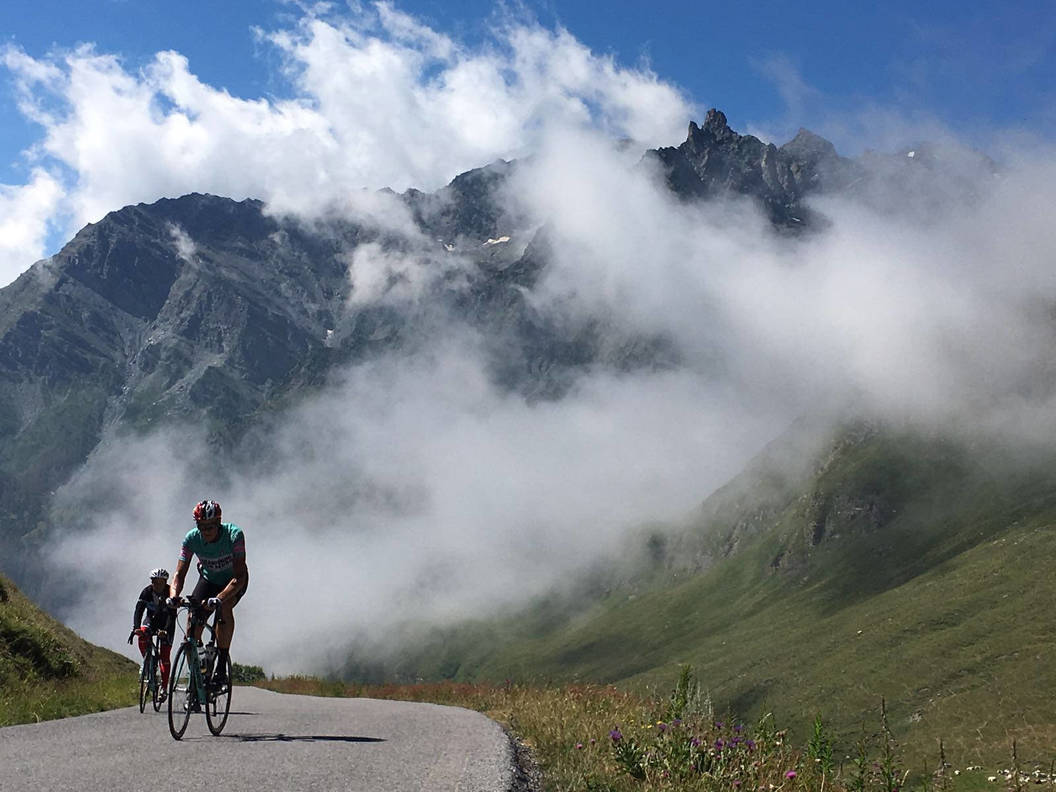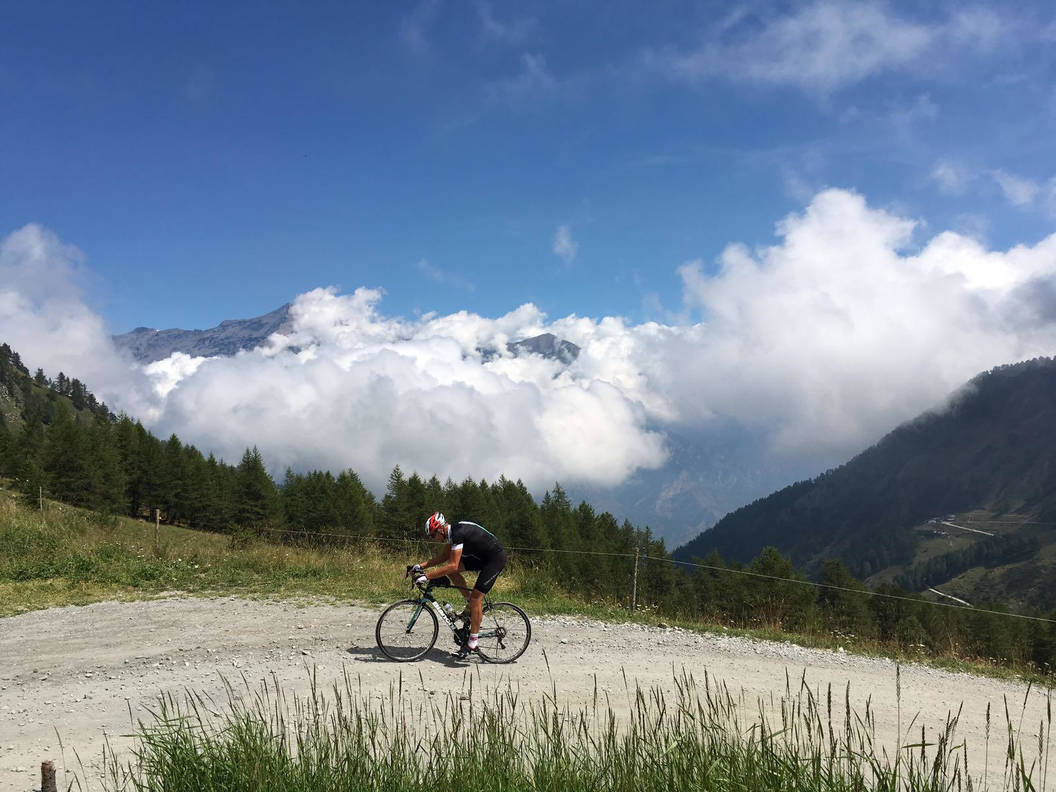 Pit Yourself Against Yourself.
So let's see how the Ruta Negra stacks against the Haute Route.
For comparison purpose, we'll match the Ruta Negra with the Haute Route Dolomites, since both are in Italy and cover similar territory.
Duration. Ruta Negra: 14 (15 really, since we do our first HC climb on the warm-up day). Haute Route: 6.
Total Km. 1661 vs 817
Elevation. 47,154m vs 20,700.
Daily Average. 119km vs 136
Avg. Daily Elevation. 3370m vs 3450
So the Haute Route features slightly longer per-day rides (+13%) and climbing (just over 2%). The Ruta Negra offers twice the challenge, twice the total elevation gain and more twice the leg-aching, lung-searing fun. Not to mention twice the historic accommodations and famous Italian food and wine.
Yes, the Ruta Negra will be the two toughest weeks of your life: higher, further and harder than you've ever been on a bike. But your legs and your lungs will thank you for it, eventually.