Etape du Tour 2017: Like Racing The Tour With 12,000 Friends
---
If you've ever wanted to race the Tour de France route—not just ride it, but actually race it—have we got news for you. The Etape du Tour pits more than 12,000 cyclists against themselves, each other and a one-day section of the actual Tour de France parcours. 
But let's start with the Bad News: Registrations from the 2017 L'Etape website sold out before the snows started melting on Mt Ventoux in March.
Now for the Good News: We still have a few.  As one of just two highest level Etape-licensed providers in North America, TBT still has some tickets available (please check the site to be sure) for this year's race. The fact that TBT is also a top-level tour operator for ASO's other project, the Tour de France itself, doesn't hurt, either.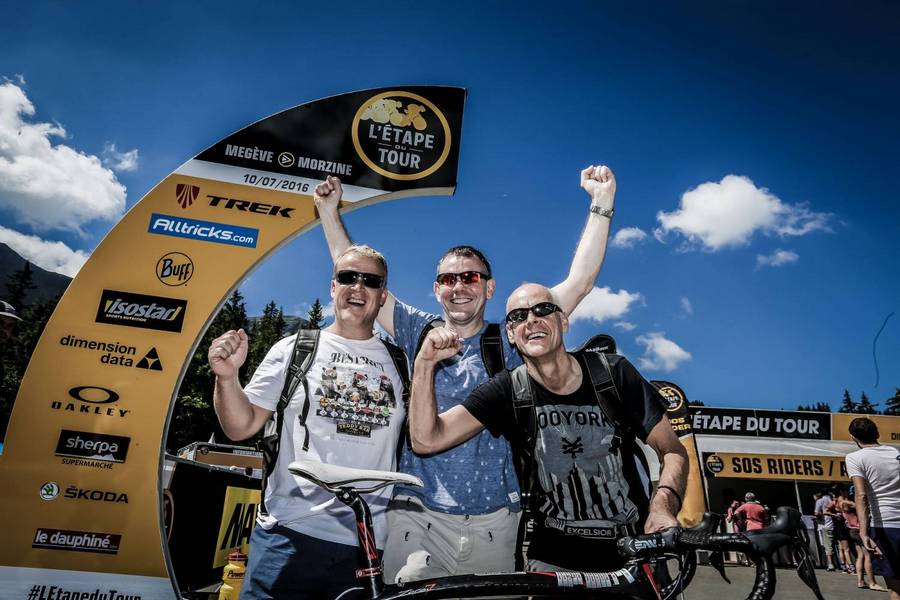 Last year the Etape  began in Megève and ended in Morzine in the Haute Savoie, taking riders over the legendary  1487m Col des Aravis, the 1618m Col de la Colombière and the 1691m Col de Joux-Plane. A record 11,212 riders finished.
This year's 178km route starts in Barcelonnette on 16-July, taking you the over Col de Barcelonnette (1128m), the Col de Vars (1209m), then down to Guillestre at 1025m before the last brutal grind up to the Col d'Izoard at 2360m. And by the way, that last 10km averages 9%. The whole way.
See you there.