Behind The Scenes: Prepping The Trans-Portugal Challenge
---
Note: scroll down for new images & updates
Ever wonder what Thomson tour guides do when they're not guiding Thomson tours?
Ride their bikes, of course. Sometimes for fun, but more often in the line of duty, scouting new routes or making sure all the details are in place on the current ones. Case in point, the 2017 Trans-Portugal Challenge.
This year's edition started last Saturday. That's April 29th, 2017 if you're reading this in the future. (And if you are, who won this year's Tour? We'd like to get some bets down.)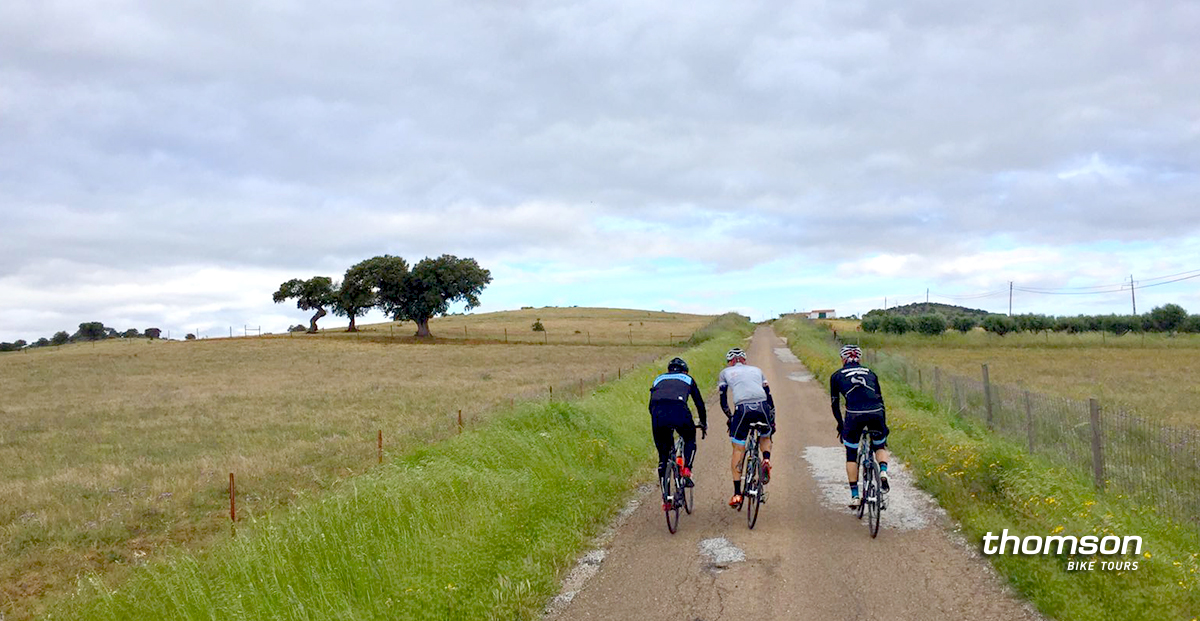 Our 8-day, 7-night itinerary starts off in the  pre-Roman royal city of  Vila Viçosa. Guides on the trip are Pere, Oriol, Sergi Muñoz and trip manager Jordi. They and our clients will spend the week sampling Portugal's rich culture and accommodations as they take the high road across that country's diverse terrain and steep mountains.
The Trans-Portugal route features big climbs, including the brutal Torre—one of the toughest in Europe, by the way—and the ascent to the medieval village of Marvao at nearly 1000 meters. There's plenty of spectacular scenery along the way, including  more historic villages (complete with cobbles!) and the local food and wine, which are outstanding even by Mediterranean standards.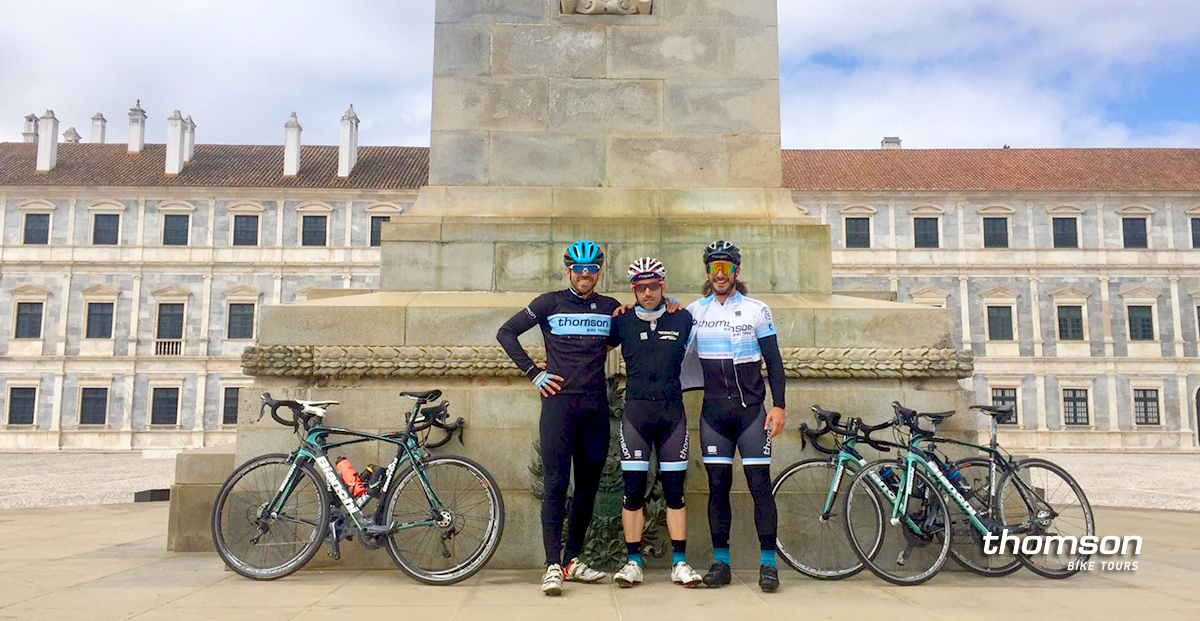 Jordi and the crew love taking clients here for all those reasons, plus some of the the quietest, most traffic-free roads anywhere in Europe, with friendly outgoing locals and the absolutely stunning historic hotels we'll be staying in along the way.
We'll have more pictures for you as this year's Trans-Portugal Challenge progresses. Meanwhile, you can have a look at the trip schedule, parcours, and other incidentals here.
This Just In!– Client Responses:
Trans-Portugal is a spectacular, off the radar screen trip. The interior of the country offers beautiful, mountainous terrain on empty roads. The Torre climb lived up to its billing as one of the toughest in Europe, but the divine descent was a surprise — one of the best ever. The accommodations were great, many nights in historic Pousadas but always with modern, luxurious interiors. The Thomson staff was top notch as always. I highly recommend this tour as it offers challenges equal to Grand Tour peak-bagging and an exceptional overall experience.


–Rick Bidstrup
Newest images:
Days 3-4
Warm-up/Days 1-2