Speedys
Dolomites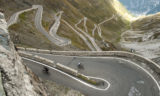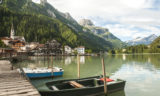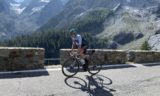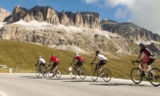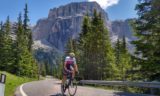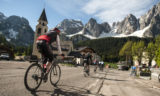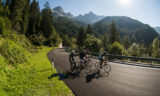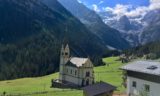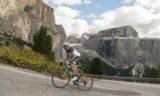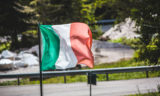 Speedys Dolomites
A rite of passage for every avid cyclist, the Dolomites are home to the most dramatic and transcendent peaks in Europe

Beyond the celebrated cycling culture, you'll enjoy the breathtaking landscape, majestic mountains, charming Alpine villages, and that renowned Italian food and wine. The Dolomites never disappoint.
Featured Climbs
Passo Stelvio, Tre Cime di Lavaredo, Passo Giau, Passo Pordoi
Details
Next Departure
June 18th 2023
Duration
8 days / 7 nights
Rental Bike
From USD $500
Overview
Join the Speedy's group on this magnificent ride across the Italian Dolomites.
You'll ride the Sella Ronda loop, one of the most famous and impressive bike rides in Europe. The Sella Ronda circles the Sella Mountain Range and includes 4 of the most stunning passes in the Dolomites: the Passo Pordoi, Passo Sella, Passo Gardena and the Passo Campolongo.
You'll also bag a number of other iconic Giro d'Italia climbs including the Passo Giau, the Passo Valparola, the Passo Falzarego and concludes with the legendary Passo Stelvio!
Pack your climbing legs and join our ride leaders for a magnificent ride across the Dolomites and Italian Alps!
---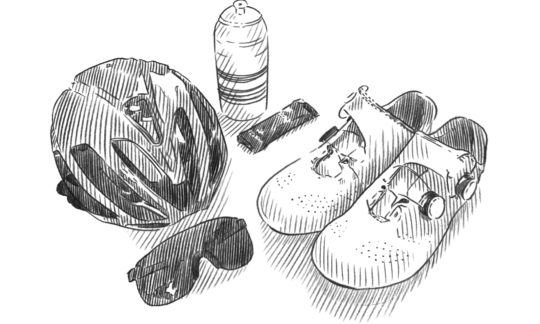 Day 1
---
Benvenuti nelle Dolomiti!
Your trip starts at Venice Marco Polo Airport where our staff will meet you before the transfer to your hotel in Alleghe in the heart of the Dolomites.
After lunch, orientation meeting and bike build-up, you'll head out for your first ride in the Dolomites. Our warm-up ride takes you up the beautiful climb to Passo Tre Croci.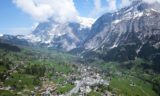 Day 2
---
Tre Cime di Lavaredo
Cortina d'Ampezzo is stunning by itself but… the whole idea of being here is to make an even more stunning ride…the Tre Cime di Lavaredo loop, potentially one of the most beautiful rides and climbs a cyclist can do in the Dolomites. The climb is hard but it is worth every single inch and second, all the suffering in your legs is a blessing for your eyes. The views at Tre Cime di Lavaredo are simply unforgettable.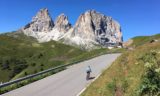 Day 3
---
Moving to Alleghe, the core of the Dolomites
Day 3 will bring us a new home, this time our next destination will be the pretty mountain town of Alleghe in the core of the Dolomites. Our ride will take us over the Passo Falzarego, before connecting with the Passo Valparola and Passo Campolongo, countless times the Giro d'Italia has done this very same, classic connection. Alleghe and its lake are waiting for us.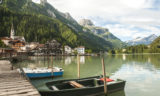 Climb
Distance
Elevation
Av. Grade
Category
Passo Tre Croci
from Cortina d'Ampezzo
7.3%
2

Gradient (%)

0

0-6

6-8

8-10

10-12

12-15

>15
Climb
Distance
Elevation
Av. Grade
Category
Tre Cime di Lavaredo
from Misurina Junction
8.3%
1

Gradient (%)

0

0-6

6-8

8-10

10-12

12-15

>15
Climb
Distance
Elevation
Av. Grade
Category
Passo Falzarego
from Pocol
5.4%
3

Gradient (%)

0

0-6

6-8

8-10

10-12

12-15

>15

Passo Campolongo
from Corvara
5.9%
3

Gradient (%)

0

0-6

6-8

8-10

10-12

12-15

>15
Login to view full itinerary
To access full trip itinerary you must sign in to your profile
---
Sign up to view full itinerary
By creating a profile you will be able to access full trip itineraries.
---
Don't have a profile?
Sign up with email
Cat

egory

Climb
Day
Difficulty
L

ength

Ele.

Gain

Av.

Grade

2
Passo Tre Croci (from Cortina d'Ampezzo)
01
71
7.3%
1
Tre Cime di Lavaredo (from Misurina Junction)
02
83
8.3%
3
Passo Falzarego (from Pocol)
03
52
5.4%
3
Passo Campolongo (from Corvara)
03
45
5.9%
2
Passo Pordoi (from Arraba)
04
72
6.9%
3
Passo Sella (from Pordoi descent junction)
04
60
7.4%
3
Passo Gardena (from Sella descent junction)
04
31
4.7%
3
Passo Campolongo (from Corvara)
04
45
5.9%
HC
Passo Giau (from Selva di Cadore)
05
120
9.2%
HC
Passo Stelvio (from Prato allo Stelvio)
07
167
7.4%
---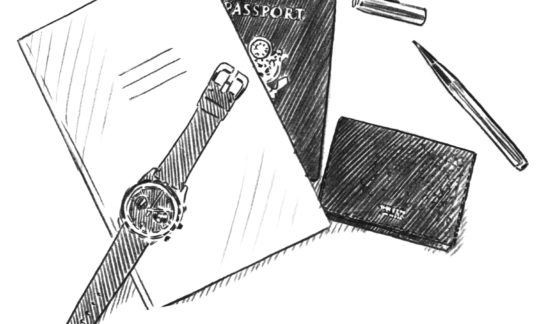 Date
Booking Status
Availability
Price / Per Person
Single Supplement
Non-rider Discount
2023

Jun 18 - Jun 25

Taking Bookings

Places Available

n/a

Book this trip
Waiting List
---
Sign up to the waiting list for this departure, to be notified if a space becomes available. Please fill out the information below:
---
---
---
What's Included
What's Not Included

Accommodations & Meals

8 days / 7 nights fully accompanied trip
All accommodations
All breakfasts
All dinners
Sit-down lunch on Day 1 and Day 6
Picnic lunches during the rides

Transportation

Pick-up at Venice Marco Polo Airport
Drop-off at Munich Airport
All transportation during the trip
All luggage & bike box transfers

Cycling Support

1 x Support Van & 1 x Ride Leader per 8 guests (approx.)
Experienced bike mechanic
Park Tools Toolkit
Daily ride gpx files provided

Nutrition during the rides

Energy bars, gels and sports drink
Variety of snacks and local specialties for picnic lunches
Bottled water
Post-ride recovery food

Airfare
Travel and personal insurance
Additional hotel expenses i.e. phone charges, mini-bar, gratuities
Staff gratuities
What's Included
Accommodations & Meals

8 days / 7 nights fully accompanied trip
All accommodations
All breakfasts
All dinners
Sit-down lunch on Day 1 and Day 6
Picnic lunches during the rides

Transportation

Pick-up at Venice Marco Polo Airport
Drop-off at Munich Airport
All transportation during the trip
All luggage & bike box transfers

Cycling Support

1 x Support Van & 1 x Ride Leader per 8 guests (approx.)
Experienced bike mechanic
Park Tools Toolkit
Daily ride gpx files provided

Nutrition during the rides

Energy bars, gels and sports drink
Variety of snacks and local specialties for picnic lunches
Bottled water
Post-ride recovery food
What's Not Included
Airfare
Travel and personal insurance
Additional hotel expenses i.e. phone charges, mini-bar, gratuities
Staff gratuities
---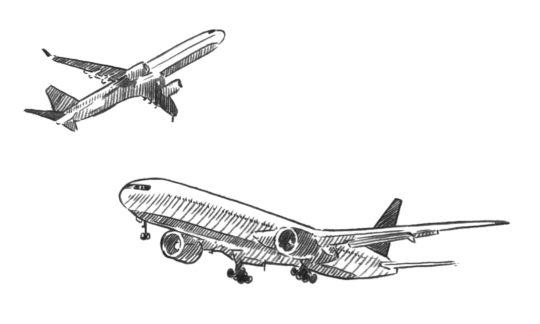 Arrival
Pickup Location
Time

Venice Marco Polo Airport

9:00am

OR

Hotel Titian Inn Venice Airport

View website

9:00am
Departure
| | |
| --- | --- |
| Munich Airport | 1:00pm |
---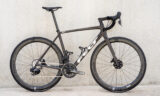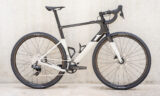 3T Exploro Boost e-bike
Electric Road/Gravel Bike
USD $750
View Details
---
Speedys Dolomites
An epic, awe-inspiring ride that will test your limits in cycling's most celebrated terrain