Gran Canaria Cycling Camp
with Jordan Sher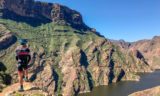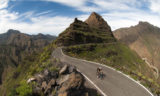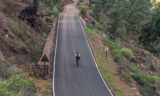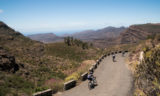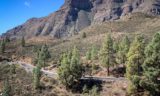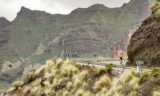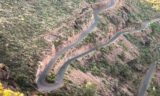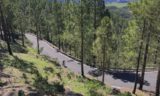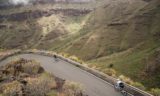 Private: Jordan Sher Gran Canaria Cycling Camp
Sublime rides and perfect weather: Gran Canaria should be on the bucket-list of every cyclist
Gran Canaria has it all: big mountains, endless sunshine, perfect temperatures and wonderful 4-star hotels to rest and recharge at the end of the day. Little wonder that so many pro riders spend the early winter months training here.
Featured Climbs
Valley of the Tears, Pico de las Nieves, Cruz San Antonio
Details
Next Departure
February 17th 2024
Duration
8 days / 7 nights
Overview
Trust Thomson to deliver a camp that goes above and beyond. This cycling paradise, just a short flight from Barcelona or Madrid, reaches 2,000m (6,500ft) in elevation and the island's big climbs are up there with the hardest climbs in the Alps and Dolomites.
Join our expert ride leaders for a week of intensive riding that includes all the iconic climbs on the island including Valley of the Tears, Cruz San Antonio and Pico de las Nieves.
The perfect temperatures and constant sunshine guarantee you'll return home with fantastic fitness and a killer cycling tan.
---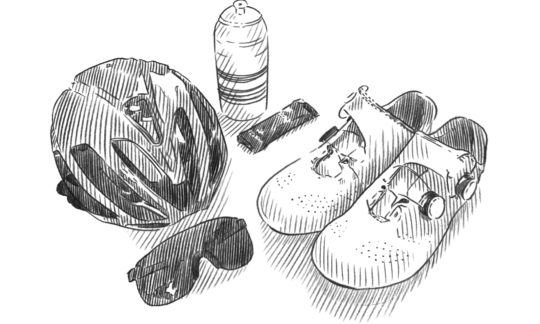 Day 1
---
Welcome to Gran Canaria!
Your Cycling Camp starts at Las Palmas de Gran Canaria Airport where our staff will meet you before the short transfer to your hotel in Agaete.
After lunch, orientation meeting and bike build-up, you'll head out for your first ride in Gran Canaria, up the magnificent climb to El Sao.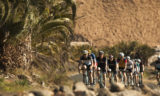 Day 2
---
The Coast & La Ruta de las Presas
A beautiful ride today with a mix of coastal cliff scenery and high mountains on the Ruta de las Presas.
From Agaete you'll head south-west for 30km (19 miles) through the Tamadaba Natural Park along a spectacular road that clings to the cliffs, high above the Atlantic Ocean. You'll want to stop at every corner for another photo – the views are that stunning! La Aldea signals the end of the coastal road and the beginning of the long climb to the central part of the island. The top lies 26km (16 miles) ahead at an altitude of 1,100m (3,600ft) – through some of the most incredible scenery on the island. From the top enjoy 20km (12 miles) of rolling terrain through forests and green fields before the long descent back to the hotel.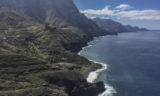 Day 3
---
The Infamous Valley of the Tears
This is one of the most remarkable and challenging days you will ever spend on a bike. The Valley of the Tears route is one of the hardest rides on the island. This is epic Thomson terrain!
From the hotel in Agaete you'll head inland to Fagajesto where you'll join yesterday's ride (in the opposite direction). At the Paralillo Reservoir a sharp left turn signals the start of the Valley of the Tears climb with initial ramps of over 15%. 10km (6 miles) of hurt lie ahead – but the views are amazing!
Just over the top of the climb you'll be rewarded with a well deserved lunch stop in the cycling cafe in Ayacata – then a 35km (22 miles) descent to your next hotel in Puerto de Mogan.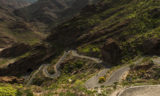 Climb
Distance
Elevation
Av. Grade
Category
El Sao
from Agaete
6.1%
2

Gradient (%)

0

0-6

6-8

8-10

10-12

12-15

>15
Climb
Distance
Elevation
Av. Grade
Category
Presa del Paralillo
from La Aldea de San Nicolas
5.4%
2

Gradient (%)

0

0-6

6-8

8-10

10-12

12-15

>15

Pinos de Galdar
from Presa del Paralillo
5.4%
HC

Gradient (%)

0

0-6

6-8

8-10

10-12

12-15

>15
Climb
Distance
Elevation
Av. Grade
Category
Caideros
from Cueva de las Cruces
5.8%
1

Gradient (%)

0

0-6

6-8

8-10

10-12

12-15

>15

Valley of the Tears
from Presa del Paralillo
9.4%
HC

Gradient (%)

0

0-6

6-8

8-10

10-12

12-15

>15
Login to view full itinerary
To access full trip itinerary you must sign in to your profile
---
Sign up to view full itinerary
By creating a profile you will be able to access full trip itineraries.
---
Don't have a profile?
Sign up with email
Cat

egory

Climb
Day
Difficulty
L

ength

Ele.

Gain

Av.

Grade

2
El Sao (from Agaete)
01
54
6.1%
2
Presa del Paralillo (from La Aldea de San Nicolas)
02
52
5.4%
HC
Pinos de Galdar (from Presa del Paralillo)
02
90
5.4%
1
Caideros (from Cueva de las Cruces)
03
65
5.8%
HC
Valley of the Tears (from Presa del Paralillo)
03
132
9.4%
1
Cruz San Antonio (from Pie de la Cuesta)
04
74
6.9%
2
Ayacata (from Cruz San Antonio)
04
35
3.8%
3
Degollada de las Yeguas (from Camel Park)
04
23
4.1%
HC
Tauropass (from Lomo Galeon)
05
65
4.5%
2
Degollada de La Aldea (from Pie de la Cuesta)
05
40
4.2%
2
Degollada de La Aldea (from La Aldea & Hoyo)
05
74
7.5%
1
Cruz San Antonio (from Pie de la Cuesta)
06
74
6.9%
2
Ayacata (from Cruz San Antonio)
06
35
3.8%
2
Cruz de Tejeda (from Tejeda)
06
50
5.9%
3
Llanos de la Pez (from Cruz de Tejeda)
06
37
5.6%
1
Alto de Fataga (from San Fernando)
07
77
5.1%
HC
Pico de las Nieves (from Ingenio)
07
150
7.2%
---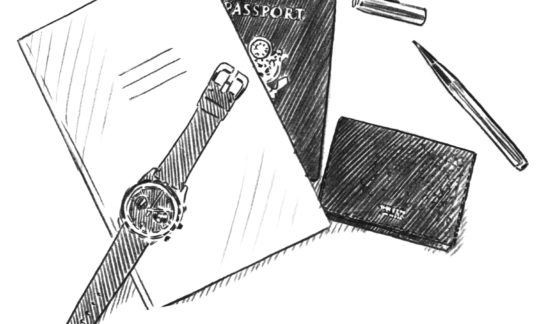 Date
Booking Status
Availability
Price / Per Person
Single Supplement
Non-rider Discount
2024

Feb 17 - 24

Taking Bookings

Places Available

Book this trip
Waiting List
---
Sign up to the waiting list for this departure, to be notified if a space becomes available. Please fill out the information below:
---
---
---
What's Included
What's Not Included

Accommodations & Meals

8 days / 7 nights fully accompanied trip
All accommodations
All breakfasts (buffet)
All dinners (buffet)
1 lunch (on arrival day)

Transportation

Arrival: Transfer from Las Palmas Airport to the Hotel Cordial in Agaete (approx. 45 minutes)
Departure: Transfer from the Hotel Cordial Puerto Mogan to Las Palmas airport (approx. 35 minutes)

Cycling Support

Minimum of 1 Support Van & 1 Ride Leader
Experienced bike mechanic
Park Tools Toolkit
Daily ride gpx files provided

Nutrition during the ride

Energy bars, gels and sports drink
Fresh fruit
Bottled water

Airfare
Travel and personal insurance
Additional hotel expenses i.e. phone charges, mini-bar, gratuities
Staff gratuities
Please note: this trip is not eligible for our Frequent Rider Program
What's Included
Accommodations & Meals

8 days / 7 nights fully accompanied trip
All accommodations
All breakfasts (buffet)
All dinners (buffet)
1 lunch (on arrival day)

Transportation

Arrival: Transfer from Las Palmas Airport to the Hotel Cordial in Agaete (approx. 45 minutes)
Departure: Transfer from the Hotel Cordial Puerto Mogan to Las Palmas airport (approx. 35 minutes)

Cycling Support

Minimum of 1 Support Van & 1 Ride Leader
Experienced bike mechanic
Park Tools Toolkit
Daily ride gpx files provided

Nutrition during the ride

Energy bars, gels and sports drink
Fresh fruit
Bottled water
What's Not Included
Airfare
Travel and personal insurance
Additional hotel expenses i.e. phone charges, mini-bar, gratuities
Staff gratuities
Please note: this trip is not eligible for our Frequent Rider Program
---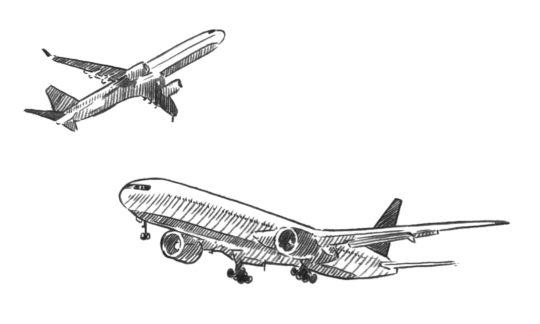 Arrival
| | |
| --- | --- |
| Las Palmas de Gran Canaria Airport | 11:30am |
Departure
| | |
| --- | --- |
| Las Palmas de Gran Canaria Airport | 8:00am |
---
Frame
Felt FR Advanced
Groupset
2023 SRAM Force AXS 12-speed
Weight
7.7kg (size 53)
Wheels
Reynolds AR46 DB Custom
Chainrings
48x35
Cassette
10-33
Sizes
47, 51, 54, 56, 58, 61
Price
USD $550
View Full Details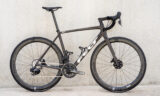 ---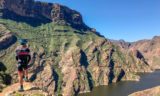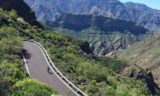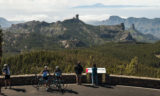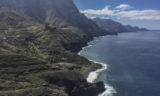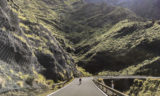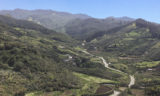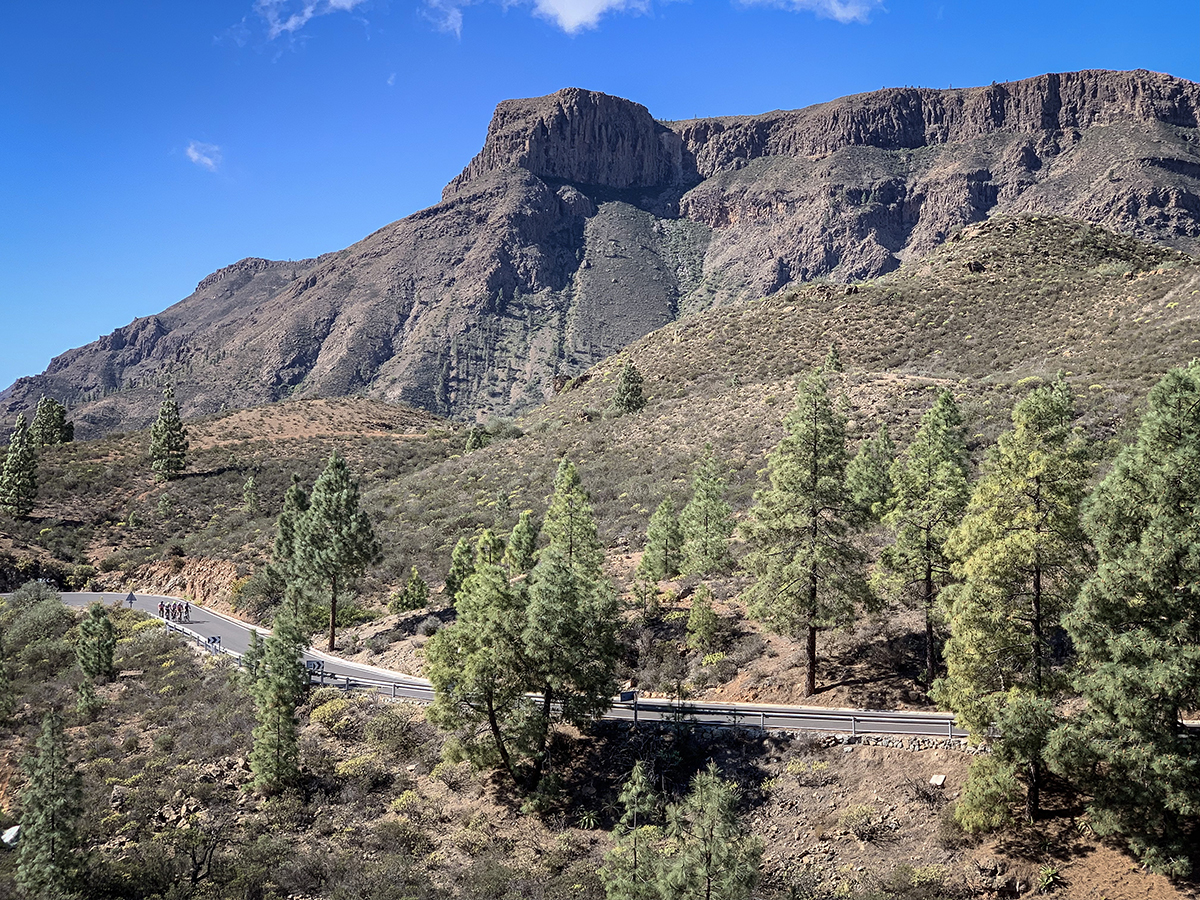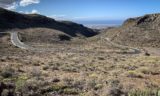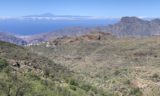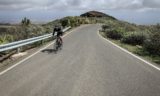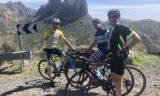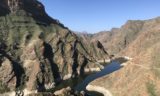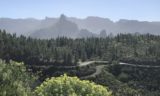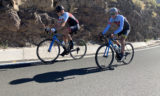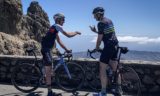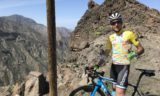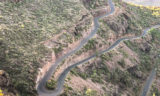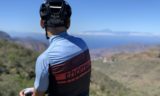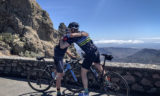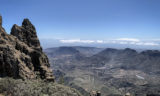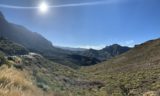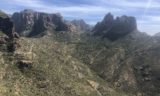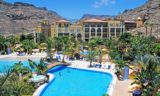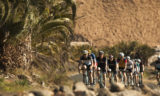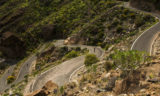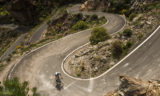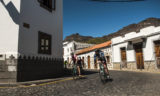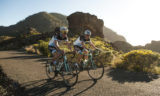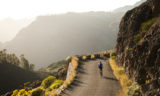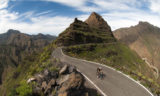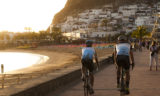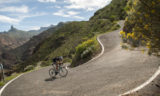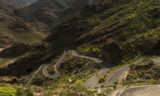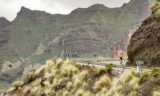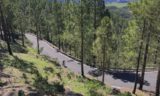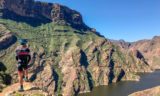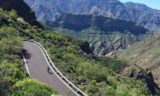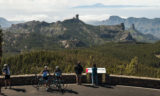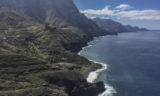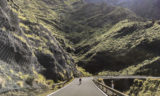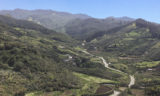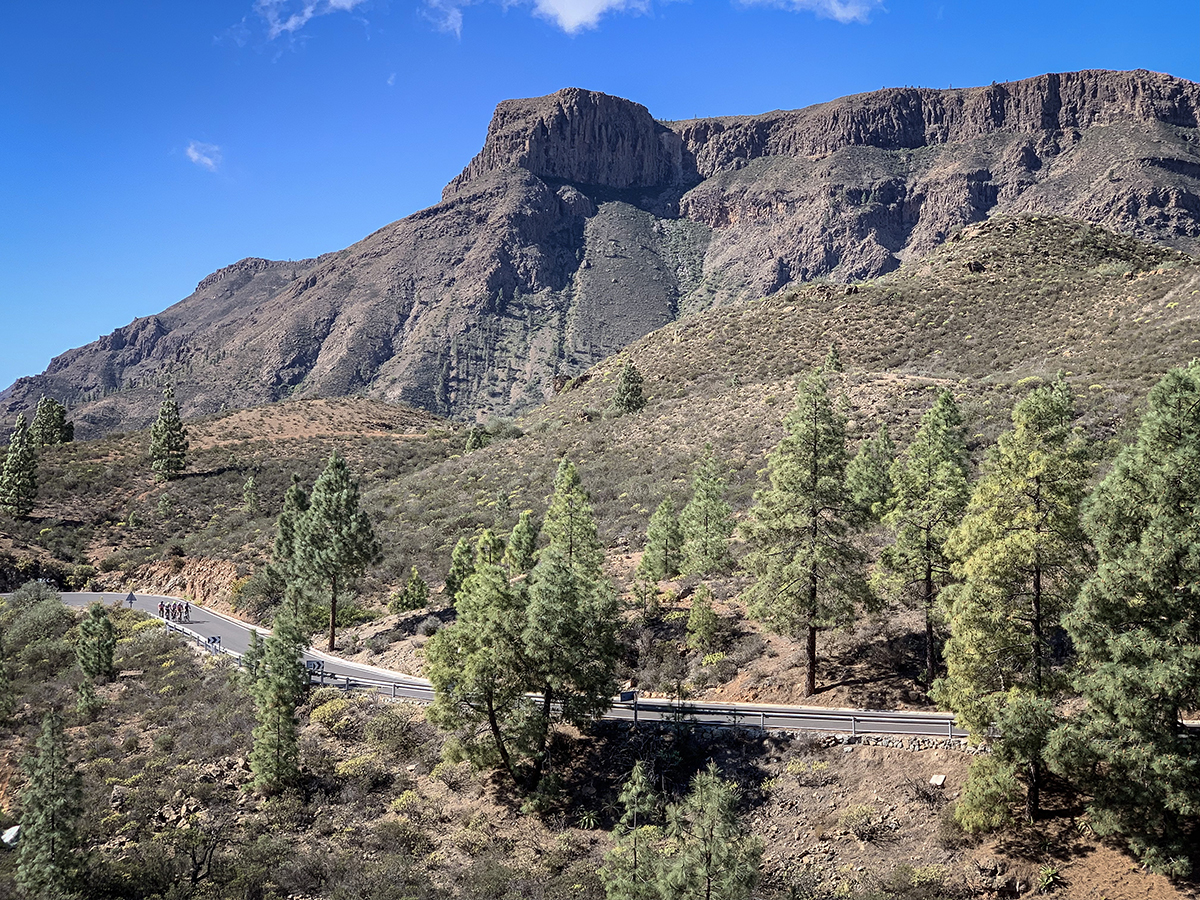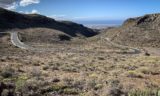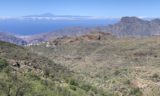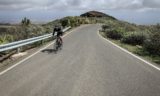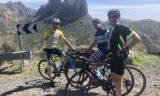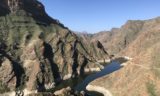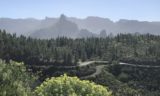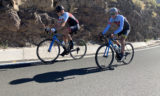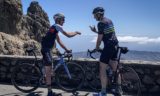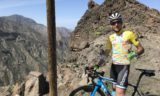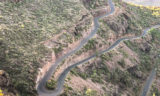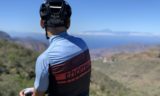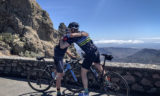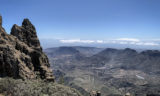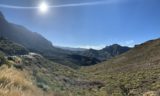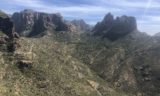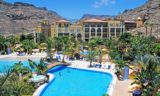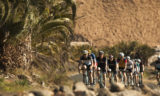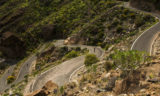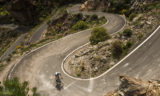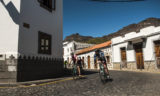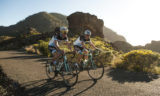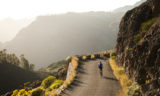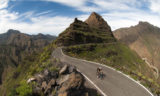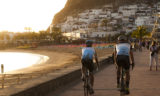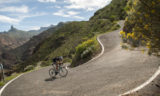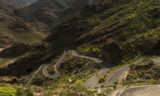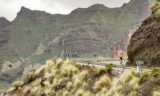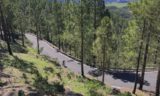 ---
Private: Jordan Sher Gran Canaria Cycling Camp
A definite bucket-list destination for every avid cyclist
---