EPIC Trans Croatia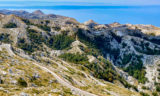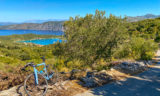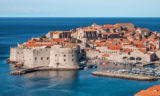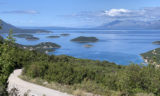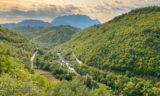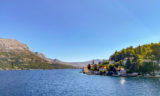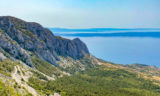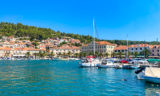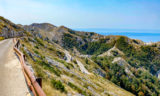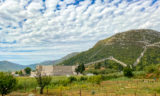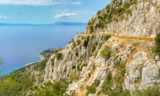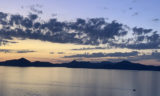 EPIC Trans Croatia
Dramatic mountain landscapes, epic climbs and crystal-clear turquoise seascapes
A magnificent ride along Croatia's astoundingly beautiful Dalmatian Coast.
Featured Climbs
Sveti Jure, Vidova Gora, Kozica, Biokova
Details
Next Departure
No Upcoming Departures
Duration
Rental Bike
Not available
Overview
We've enjoyed many beautiful destinations over the years but few can compare to the sheer natural beauty of Croatia. The Dalmatian Coast has to be one of the world's most beautiful regions – little wonder that it's listed in the Top 10 destinations of just about every travel company.
Our trip combines the natural beauty of the Dalmatian Coast with rides into the mountains that lie just inland. We ride two of the most beautiful islands in Croatia: Brač and Korčula. And of course, being Thomson, we couldn't come to Croatia and not ride one of the toughest climbs in Europe, the 29km / 2000m (18 miles / 6,600ft) climb to Sveti Jure — an absolute epic climb both in terms of difficulty and the incredible vistas.
Join the best staff in the business for an epic week in one of the world's most beautiful destinations!
---
EPIC Trans Croatia
Thomson Bike Tours is THE top notch bike adventure company. They think of everything and more to enhance your cycling experience. Fantastic locations, routes, hotels, ...
Anthony Lota, USA — 2021
EPIC Trans Croatia
If you love riding you bike in one of the most beautiful places in the world with attentive, fun, capable people taking care of all ...
Cricket Howard, USA — 2021
EPIC Trans Croatia
Croatia is a fabulous destination for a Thomson trip. Peter has designed an awesome itinerary with challenging climbs, scenic rides, and excellent hotels. The boat ...
Jim Cracraft, USA — 2021
See more reviews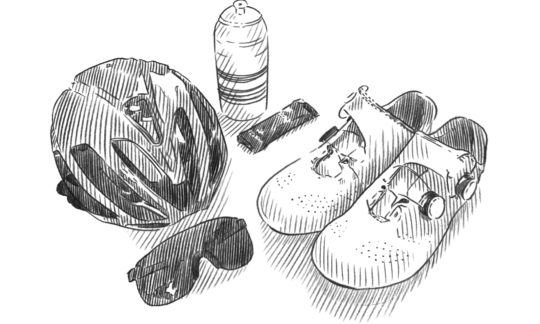 Day 1
---
Welcome to Croatia
Our trip starts in Dubrovnik where our staff will meet you at your hotel or at the airport. From downtown Dubrovnik we have a 20 minute transfer to the Sun Gardens Hotel just 15km west of Dubrovnik.
After lunch, orientation meeting and bike build-up, you'll head out on our warm-up ride along a single-lane road with magnificent views high above the Adriatic Coast.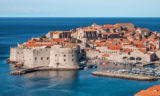 Day 2
---
The Pelješac Peninsula
Your destination today is the seaside village of Orebič, tucked away on the Dalmatian Coast in a hidden corner of the Pelješac Peninsula.
The ride starts off with a 20km ride into the mountains high above the coast before you drop back down to the coast road for a few km then back on to a single-lane road that eventually takes us on to the peninsula. On the eastern edge of the peninsula you'll ride through the town of Ston which boasts the longest ancient city walls in Europe, stretching for 5km around the town. From Ston we head into Croatian wine country before dropping down to the village of Zuljana and the start of a spectacular ride along the coast and the final beautiful descent to Orebič – have your cameras ready for some incredible photo ops!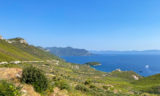 Day 3
---
The island of Korčula
Croatia is famous for it's 1244 islands – and today you'll explore one of the largest and most beautiful islands: Korčula.
You'll start the day with a 15 minute ferry ride over to the island – passing by the beautiful medieval town of Korčula which looks like a miniature version of Dubrovnik. With a total elevation gain of over 2200m, the ride around the island is challenging, with a couple of nice climbs to contend with, towards the start and the end of the ride. You'll ride along the north coast before heading up to the centre of the island at around 600m. The ride along the south coast ends with a dramatic climb through deep gorges that reach all the way down to the Adriatic. End the ride with a cool beer at the beach before taking the 15 minute ferry ride across the Adriatic and back to our hotel in Orebič.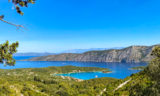 Climb
Distance
Elevation
Av. Grade
Category
Brescin
from Trsteno
4.9%
3

Gradient (%)

0

0-6

6-8

8-10

10-12

12-15

>15
Climb
Distance
Elevation
Av. Grade
Category
Gornji Majkovi
from Orasac
3.4%
2

Gradient (%)

0

0-6

6-8

8-10

10-12

12-15

>15

Dancanje
from Ston
2.8%
3

Gradient (%)

0

0-6

6-8

8-10

10-12

12-15

>15

Mravnica
from Slano
4.8%
2

Gradient (%)

0

0-6

6-8

8-10

10-12

12-15

>15

Dingac
from Trstenik
4.3%
3

Gradient (%)

0

0-6

6-8

8-10

10-12

12-15

>15
Climb
Distance
Elevation
Av. Grade
Category
Pupnat
from Kneza
6.5%
2

Gradient (%)

0

0-6

6-8

8-10

10-12

12-15

>15

Pupnatska Luka
from Brna
2.5%
2

Gradient (%)

0

0-6

6-8

8-10

10-12

12-15

>15
Login to view full itinerary
To access full trip itinerary you must sign in to your profile
---
Sign up to view full itinerary
By creating a profile you will be able to access full trip itineraries.
---
Don't have a profile?
Sign up with email
Cat

egory

Climb
Day
Difficulty
L

ength

Ele.

Gain

Av.

Grade

3
Brescin (from Trsteno)
01
36
4.9%
2
Gornji Majkovi (from Orasac)
02
33
3.4%
3
Dancanje (from Ston)
02
23
2.8%
2
Mravnica (from Slano)
02
38
4.8%
3
Dingac (from Trstenik)
02
30
4.3%
2
Pupnat (from Kneza)
03
59
6.5%
2
Pupnatska Luka (from Brna)
03
23
2.5%
2
Postup (from Orebic)
04
41
4.9%
2
Pijavicino (from Trstenik)
04
54
7%
3
Biokova (from Podgora)
04
39
5.6%
HC
Sveti Jure (from Makarska)
05
130
5.9%
3
Nadsela (from Sumartin)
06
30
4.2%
2
Gornji Humac (from Bol)
06
44
5.1%
HC
Vidova Gora (from Lozisca)
06
45
3.7%
2
Praznica (from Pucisca)
06
47
6%
3
Dubci (from Baska Voda)
07
21
3.2%
3
Maslovi (from Lausici)
07
47
8%
3
Zupa (from Mucici)
07
31
4.5%
2
Kozica (from Pavici)
07
45
5.6%
---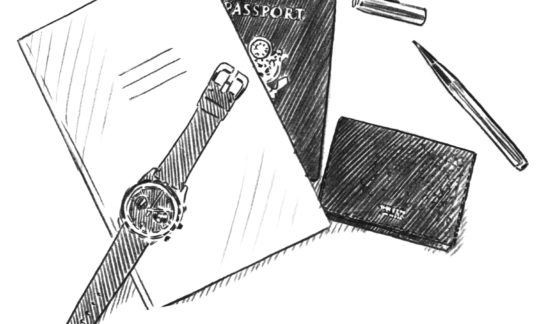 ---
---
| Date | Booking Status | Availability | Price / Per Person | Single Supplement | Non-rider Discount | |
| --- | --- | --- | --- | --- | --- | --- |
Waiting List
---
Sign up to the waiting list for this departure, to be notified if a space becomes available. Please fill out the information below:
---
---
---
What's Included
What's Not Included

Accommodations & Meals

8 days / 7 nights fully accompanied trip
All accommodations
All breakfasts
All but 1 dinner
Sit-down lunch on the 1st day
Picnic lunches during the rides

Transportation

Pick up in Dubrovnik
Drop off at Split Airport
All transportation during the trip
All luggage & bike box transfers

Cycling Support

1 x Support Van & 1 x Ride Leader per 8 guests (approx.)
Experienced bike mechanic
Park Tools Toolkit
Daily ride gpx files provided

Nutrition during the ride

Energy bars, gels and sports drink
Variety of snacks and local specialties for picnic lunches
Bottled water
Post-ride recovery food

Airfare
Travel and personal insurance
Additional hotel expenses i.e. phone charges, mini-bar, gratuities
Staff gratuities
What's Included
Accommodations & Meals

8 days / 7 nights fully accompanied trip
All accommodations
All breakfasts
All but 1 dinner
Sit-down lunch on the 1st day
Picnic lunches during the rides

Transportation

Pick up in Dubrovnik
Drop off at Split Airport
All transportation during the trip
All luggage & bike box transfers

Cycling Support

1 x Support Van & 1 x Ride Leader per 8 guests (approx.)
Experienced bike mechanic
Park Tools Toolkit
Daily ride gpx files provided

Nutrition during the ride

Energy bars, gels and sports drink
Variety of snacks and local specialties for picnic lunches
Bottled water
Post-ride recovery food
What's Not Included
Airfare
Travel and personal insurance
Additional hotel expenses i.e. phone charges, mini-bar, gratuities
Staff gratuities
---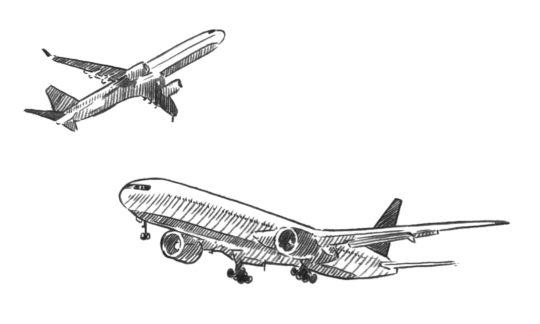 Arrival
| | |
| --- | --- |
| Dubrovnik Airport | 9:00am |
Departure
| | |
| --- | --- |
| Split Airport | 9:30am |
---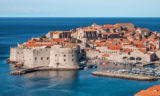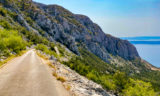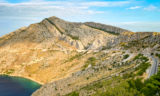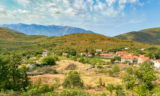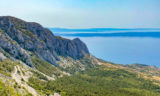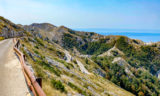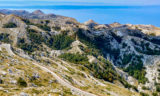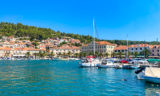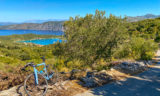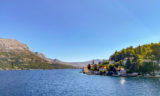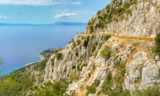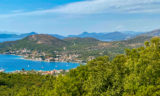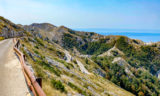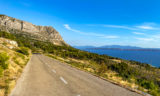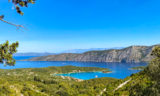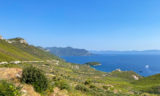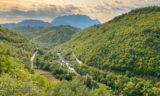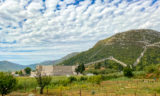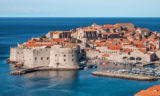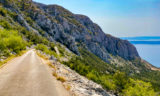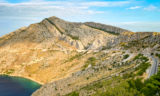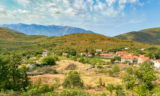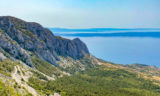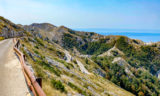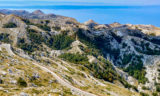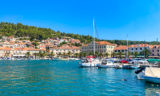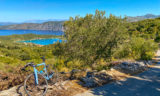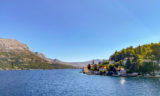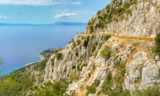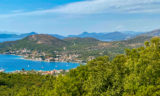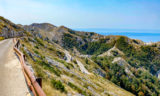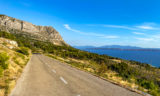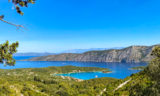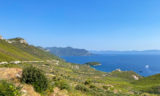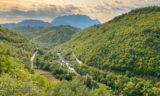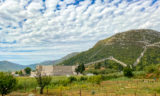 ---
EPIC Trans Croatia
Don't miss this opportunity to ride on of the world's most spectacular coastlines