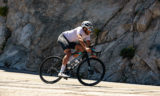 Felt Bicycles
Felt believe that going fast is fun and they make their bikes accordingly
Felt Bicycles was founded in California, a land of pioneers, entrepreneurial mavericks, technology-driven mavens, and the most passionate outdoor fanatics you'll find anywhere. Since 1991, Felt have strived to be the most innovative cycling company on the planet.
Our rental bike fleet is supplied by a fantastic partner in Felt Bicycles. They are devoted to creating the finest cycling experience in the world because they love nothing more than bikes and what they can bring to the human experience. This belief aligns very much with our own, making a partnership a perfect fit.  Whether Felt's customers are pinning on a number at the World Championships or in the hunt for a KOM or QOM on their local segments, performance is the common thread aligning us all. Music to our ears!
---
ABOUT FELT
Felt's namesake was an engineering rebel who forged his own path through the complex world of bicycle design, establishing an ethos of always doing things the right way, and never just the easy way. Together with a tough-as-nails entrepreneur who mandated that everything our team set out to achieve must focus solely on the rider experience, along with a mad scientist whose obsession to detail is tangible in every product we create, they assembled a ragtag team of misfits from all avenues of the cycling, outdoor, aerospace, and consumer tech industries to form a collective of the most ambitious bike enthusiasts in the world. Felt Bicycles has thus grown from humble beginnings in a Southern California garage to a globally recognized creator of the best performing bikes on planet earth.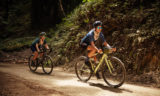 Whether on tarmac or gravel, Felt make bikes that are fast and fun!
GROWING REPUTATION
Throughout the next few decades, the legend of Felt Bicycles grew, as did their reputation as a purveyor of high-performance machines, all designed to elevate the riding experience through practical engineering, the very best materials, and zero marketing hogwash. The results speak for themselves. Felt bikes have been ridden to stage wins at all of the Grand Tours, record-breaking triathlon world titles, Olympic gold medals, and world championships on the road, trail, track, and cyclocross racecourse. Belying this success, Felt Bicycles remains a relatively small operation in Southern California, committed to its core guiding principles and the passionate riders were serve.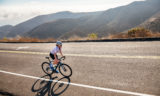 THE FUTURE
The world is an ever-changing ecosystem that demands a commitment to improving one's skills, fitness, and mindset. Felt have pioneered carbon fiber usage in bike design, set new standards in mountain bike suspension systems, and revolutionized aerodynamic development in the pursuit of the ultimate racing equipment. Felt are committed to the details of product design, to pushing the limits of engineering, and to staying true to their roots when it comes to enhancing the cycling experience. This means Felt focus on what they do best - design, engineering, product development, and testing (repeated over and over again) - to deliver the best experience for the rider. Felt don't cover every category of bikes; they prefer to focus our attention to where their skills and competencies make the most difference to the rider.


Whether you are racing on the tarmac, slugging it out across stretches of gravel or drilling it thread some headwinds, Felt are there to deliver the best to you.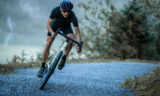 RACING MATTERS
Felt believe that racing is an inalienable component of the cycling experience, something that inherently beckons one to push one's self beyond their limits, as well as those of their equipment. For Felt, racing provides unrivaled feedback to help produce the most efficient bikes possible, be it in terms of stiffness, aerodynamics, handling, or even comfort.

For riders, there's an inherent thrill to be had when racing your buddy up a climb or down a trail, something that taps into one's inner child when you competed against your friends on the playground, or your siblings in the backyard. And even if competing against others isn't your jam, you're always racing against yourself by bettering your personal record in a triathlon, trying to crack the top ten on a Strava segment, or even completing an epic ride when your old self would have said that it'd be impossible.

So whether it's shattering a world record, pushing oneself to the absolute limit of human endurance or even out-sprinting your buddy to the city limit sign on your weekend road ride, Felt are proud to support bike racing in all its forms. Felt Bicycles remain committed to the pursuit of excellence in design, aerodynamics, and carbon fiber. Their innovations come from iterative development, real-world testing, and efforts to get athletes across all types of finish lines around the world.